Lindsay Arnold and her family are excited to welcome their new addition! 
The talented dancer and her husband of seven years, Samuel Lightner Cusick, share a daughter Sage Jill Cusick, born on November 2, 2020. After her recent decision to take a step away from "Dancing With The Stars" partly for family reasons, she has come forward with a huge announcement of expecting their second baby via Instagram.
Lindsay Arnold Will Welcome Baby #2 In May 2023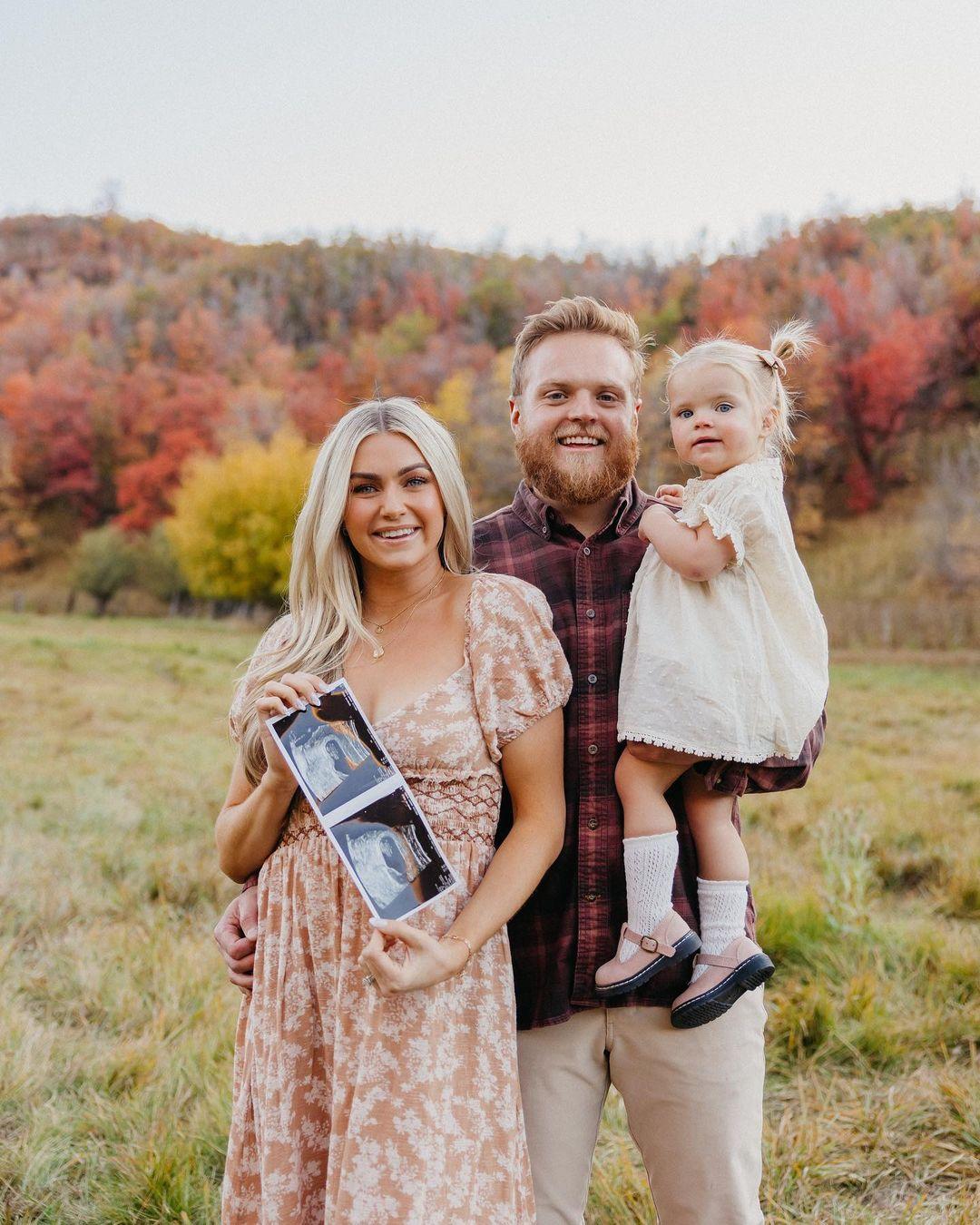 "Baby #2 coming May 2023, We are beyond grateful and feel so blessed to be adding a new addition to our family, and Sage cannot wait to be a big sister," Arnold shared. She added several hashtags indicating #pregnancyannouncement, #pregnancy, #baby, #pregnant, and #growing family.
The family of three is undoubtedly delighted, as evident in the photos added to the post. All the snaps show them posing on a field with vivid greeneries in the backdrop. The first three featured the pro dancer holding a sonogram and standing close to her husband, who carried their baby girl. 
She was dressed in a floor-length brown floral dress with short puff sleeves, accessorized with only a gold necklace, bracelet, and rings. Her husband opted for khaki pants and a checkered shirt, while Sage wore a bright little dress with white calf-high socks and pink shoes.
In one of the pictures, Arnold leaned on Samuel and caressed her baby bump with pure joy plastered on her beautiful face. Sage could be seen holding and staring at the sonogram in the third and fourth slides, whereas the fifth picture showed her kissing the printed image.
The final slide was a lone shot of Arnold posing sideways to draw more attention to her growing belly. She placed her right hand above the bump while holding her waist with the other.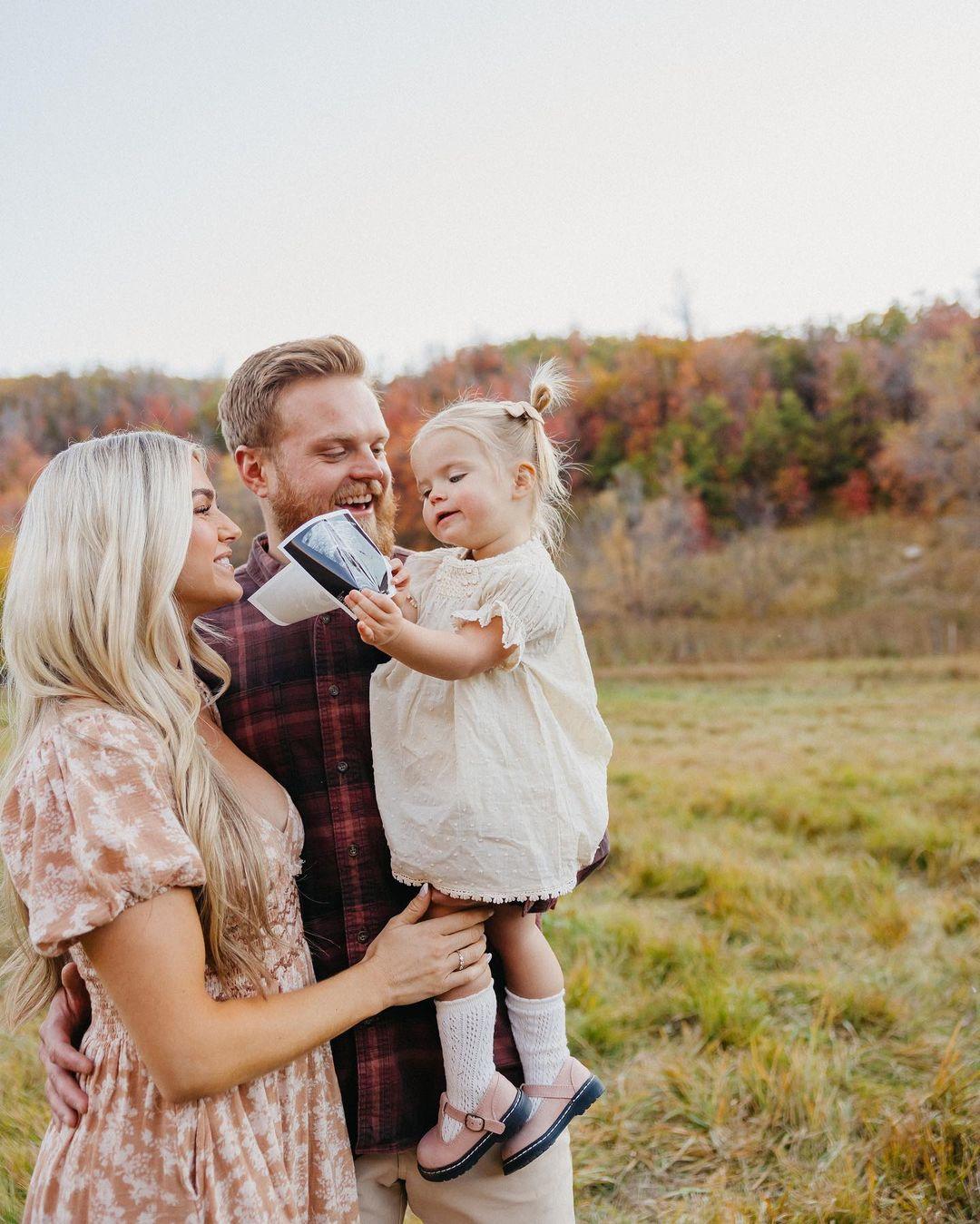 The 28-year-old's pregnancy announcement comes on the heels of her short-term leave from "DWTS," which she informed fans about using a lengthy message on Instagram, explaining her warranted reasons.
She uploaded a lovely photo of her family sitting in a meadow before writing, "I wanted to let you all know that I have decided not to be a part of Dancing With the Stars this season." Arnold explained that it was a challenging decision, but she had to choose what was best for herself and her family, even though the show has been a significant part of her life.
For over a decade, she has been involved in "DWTS," which she loved wholeheartedly and "will always mean the world to me." Even so, her family was a priority and the "most important thing." She also wanted to do what was best for her daughter. 
Another factor that contributed to her decision was her family's residence in Utah which made it inconvenient for her to travel to L.A. with Sage to participate in the dance competition.
She elaborated, "Logistically, there is so much involved with making this happen, and there is a lot of sacrifice that has to be made that unfortunately just did not feel right for us this time around." 
There was nothing the married couple could do to make it work despite exhausting every option they could think of. In addition, they were trying to have more kids, which "in itself is a complicated logistical thing."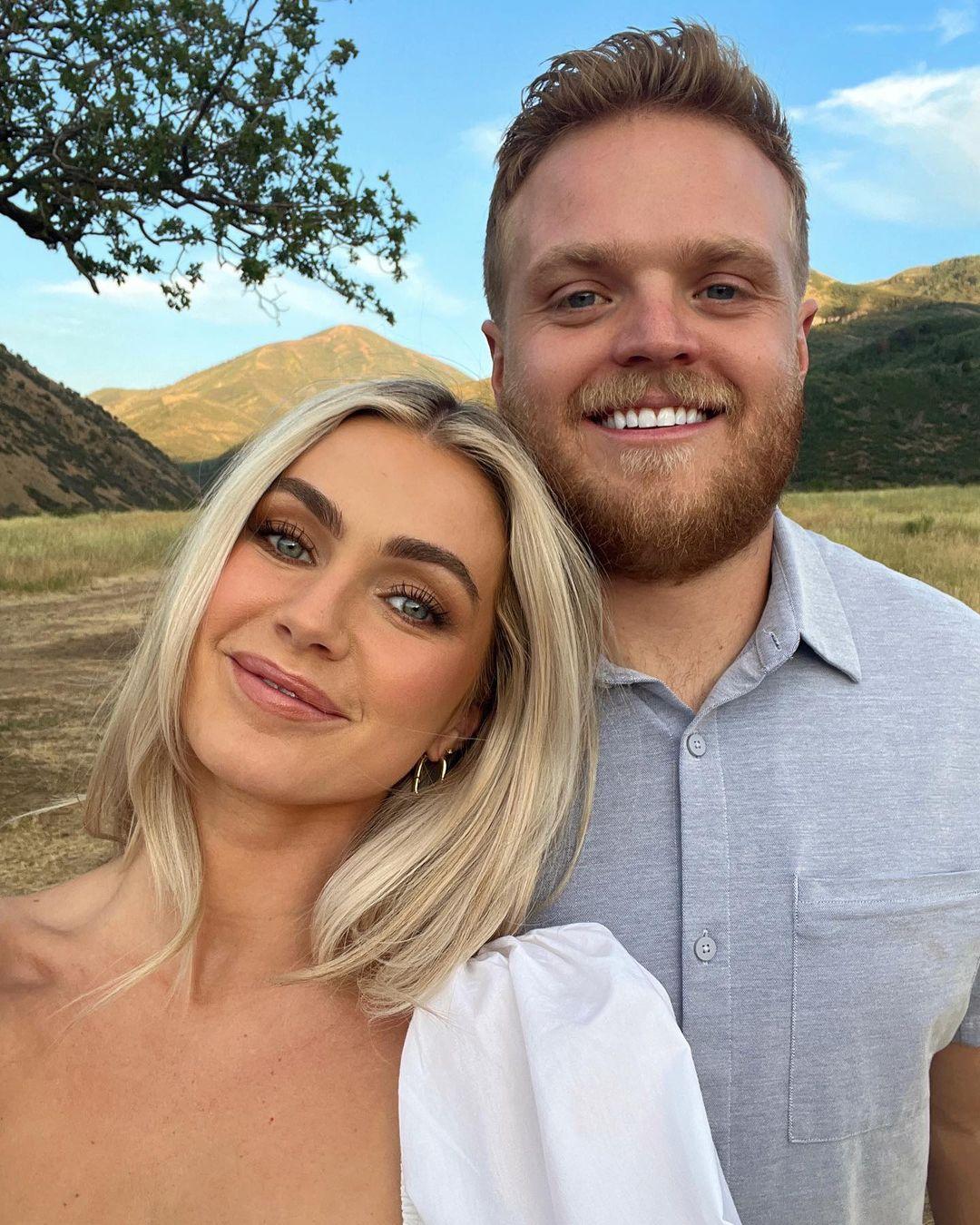 However, Arnold wanted her fans to understand that the situation had nothing to do with her love for "DWTS." She declared that her decision did not imply that her time on the show was over, but she felt at peace knowing it was the right thing to do.
The Professional Latin Dancer's Husband Is A Project Manager At A Construction Company 
Arnold and her husband's fairytale romance has been a long-standing affair since high school. At 16, she knew Cusick was the man she wanted to spend the rest of her life with "through giggle and tears."
According to Life & Style Magazine, the lovebirds got engaged in Africa in 2914, and both married at 21 in a small, private Mormon ceremony at the Salt Lake Temple.
The ballroom dancer appeared to have done well as her husband is an upstanding father who graduated from Utah Valley University after studying business administration and management. Afterward, he studied business communications and analytics at Arizona State University before going on to establish his now-defunct brand, FlyNyx.
All the same, Samuel is a project manager presently at CMC Rock, a Utah-based company providing "quality construction materials," and has been working there for four years and counting.