Amanda Kloots, who was married to Nick Cordero until his unfortunate COVID-caused death in 2020, is opening up more about coping with life following her sweetheart's tragic demise.
Joining Bobbi Brown on iHeartRadio's "The Important Things with Bobbi Brown" podcast, Kloots candidly discussed the ongoings in her life, including the saddening process of trying to talk about the loss with her son, Elvis.
Amanda Kloots Deals With Son's Grief Two Years After Dealing With Her Own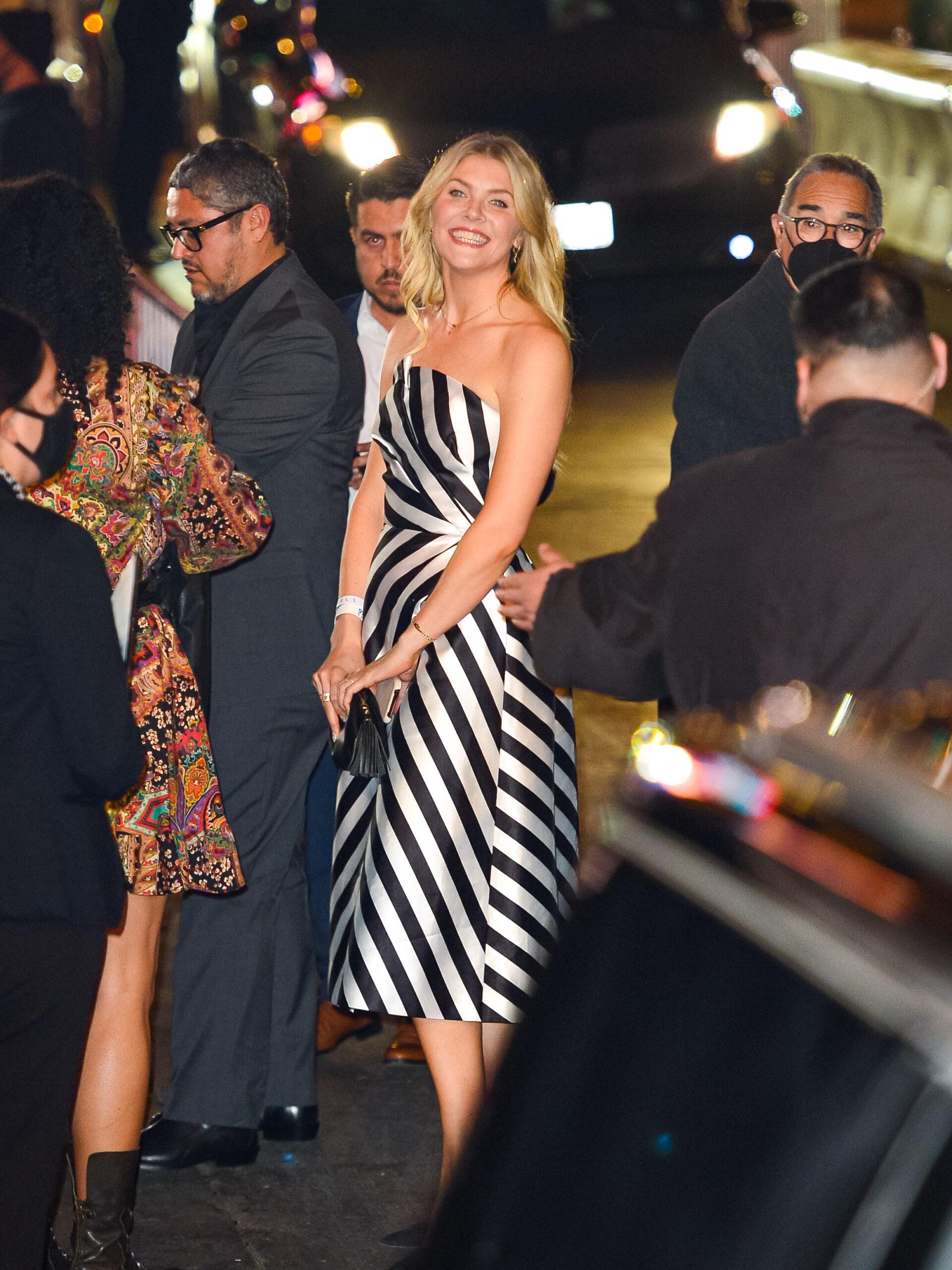 The fitness instructor admitted to having a "really hard" September, given that it was her and Cordero's anniversary, also his birthday. She always saw the month as a new start because it felt more like a new year than January and included events that were important to her. Additionally, her son began school in the same "hard" month.
Kloots then revealed that Elvis started asking more questions about "where his dad is" as he got older. She felt like that "part of grief" would start happening, and she would have to face her son's grief after dealing with hers for the last two years. 
The devoted mother elaborated that helping her son at his young age understand "where dad is, why dad doesn't live with us, what happened to dad" has been "really, really, really hard."
She also disclosed that the three-year-old never wants her to leave the house and does not want babysitters over, making it challenging for her to find the balance as a working mother and trying to go out on dates. Kloots shared:
"You feel guilty every time you leave the house, and he's crying. It's actually been really hard lately. I've had a lot of nights where I've cried and [thought] 'this isn't fair' and 'life isn't fair' and 'I shouldn't be in this position.'" 
View this post on Instagram
Elvis, who was very little when his father passed, says he actually does remember Cordero, which admittedly makes his mom uncomfortable. She believed his recollection was possible because they watched so many videos together of the late actor or because she talked about him a lot.
Nevertheless, her little boy does remember and says it, which she loves. When asked about what she tells Elvis when he wonders aloud where his father is, Kloots says they "just had to start this conversation." She added:
"I have said, 'Dada lives in heaven with Jesus, but he's all around us all the time. And we can always talk to him; we can listen to him sing, and he's watching over us all the time.' That's what I've said so far."
Last month, The Blast noted that Kloots marked Cordero's 44th birthday with a heartfelt video on Instagram. In the video, she added several pictures and short clips of the deceased while using audio of him talking to an audience during a show.
"I've lived a blessed life," the American onscreen star captioned the post. "How I wish I could spoil you rotten today. Happy 44th Birthday Nick." Positive and loving remarks rolled in soon after, with many fans sending birthday wishes, heart emojis, and heartfelt thoughts via the comment section.
'The Talk' Co-host Tributes Late Husband On His New Birthday
View this post on Instagram
Earlier in July, The Blast reported that Kloots honored her late spouse's second death anniversary using a heartwarming tribute on Instagram. The post was a video mashup of the couple's beautiful memories throughout their relationship while Justin Bieber's "Ghost" played as the soundtrack.
In the caption, the brilliant dancer told fans that bidding Cordero farewell was the "hardest" day of her life. She also recounted a dream her friend had on the first anniversary of the Broadway star's death. She shared:
"We were all at a party, and Nick was there looking happy and radiant. When she asked him why he was there, he said, 'What do you mean? Today is my birthday. It's the one day I get to come back and celebrate with everyone I love.'"
The dream changed her perspective, making the similarities between life and death clearer. It also triggered her to alter the day, July 5th, as "Nick's new birth day instead of his death day."