This is a difficult time for Bre Tiesi!
The model may be famous for her relationship with Nick Cannon, but there is more depth to the Los Angeles native than what meets the eye.
On Friday, the "Selling Sunset" star updated her social media feed with several poignant posts about her late grandfather.
Bre Tiesi Pays Tribute To Late Grandfather And Celebrates Love In All Forms
On October 21, the mother of the "Wild 'n Out" star's eighth child shared a series of posts on her Instagram Story. The pictures and videos captured the final moments of the 31-year-old with her grandfather before his demise.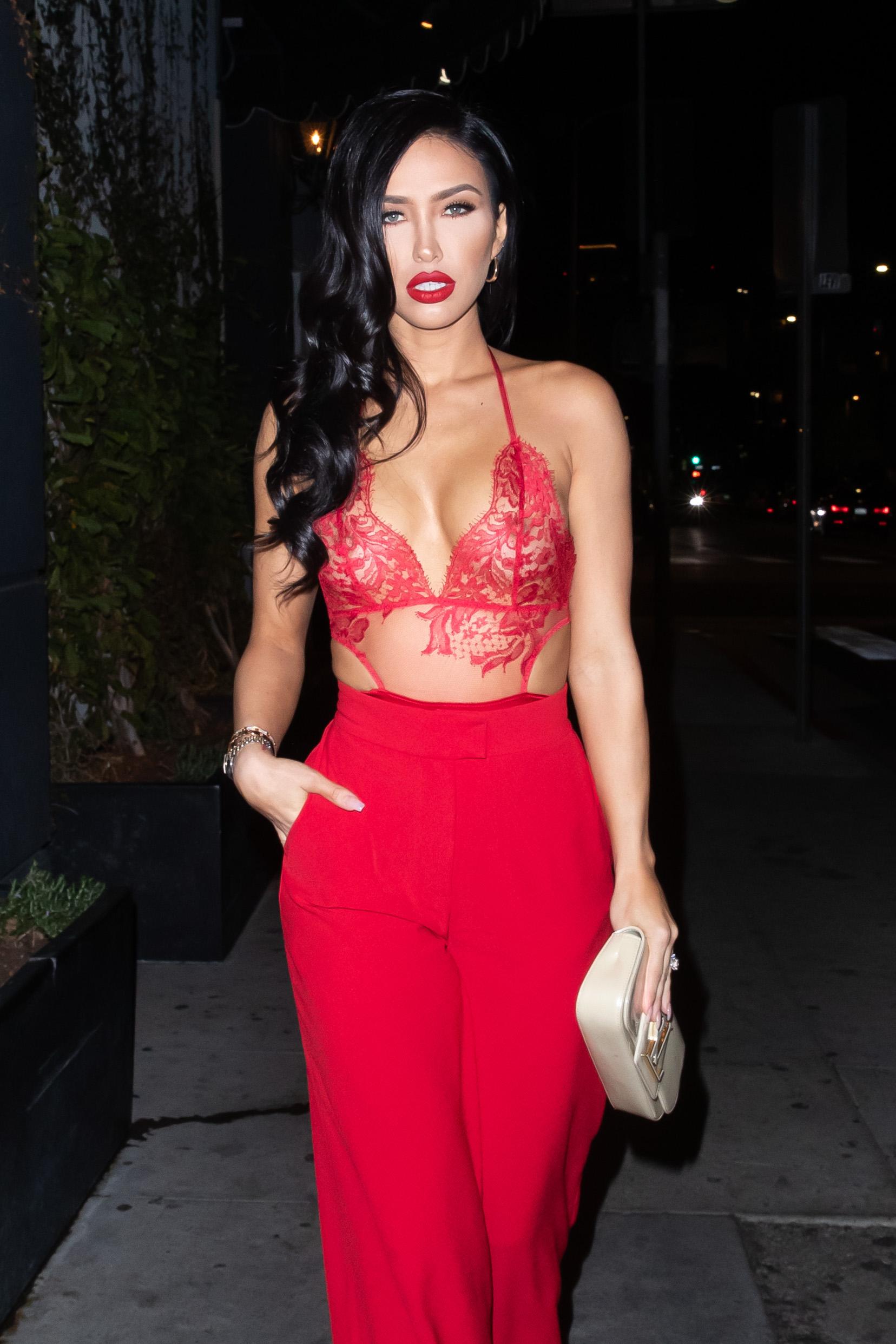 The first snap showed Tiesi's fingers wrapped affectionately around the older man's arm. The TV personality's relative sported a white hospital tag around his wrist which revealed his age to be 89 years old.
While laying on the hospital bed in the establishment's traditional blue gown, the late patriarch held on to an old picture of two young children, presumably his grandchildren. In the accompanying caption, the grieving granddaughter opened up about her difficult journey to the clinic.
"Flights- shuttle- road trip on sleep… I made it..I knew you would wait for me," the mother-of-one wrote. "Thank you for teaching me so much. All my tomboy ways, humor, wit/attitude was from you. I can fish, shoot guns, and fight like a man."
The reality TV star confessed that she wished these precious moments with her grandfather had been captured in several pictures. Why? Because the doting parent wanted to show them to her son, Legendary.
Unfortunately, the remaining part of her message got cut off in this post. However, this gave birth to a favorable outcome for fans as they saw Tiesi's grandfather.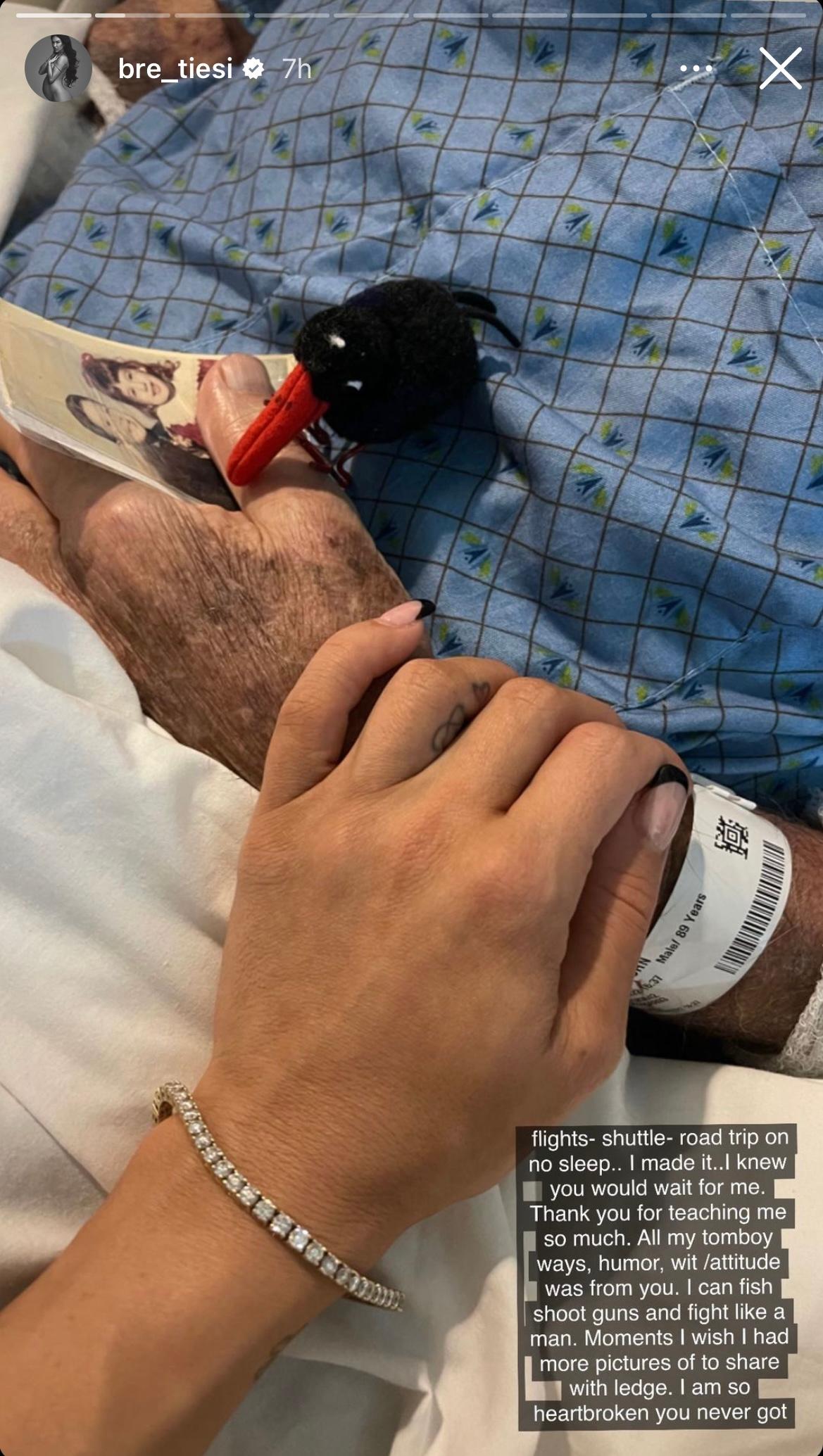 After realizing the error of her first post, the "Lie to Me" star shared a throwback picture of herself posing with her grandfather. Alongside this heartwarming snap were the touching words: "I'm heartbroken you did not get to meet my son. He would have loved you…I love you."
Losing a relative broke Tiesi's heart in many. Nonetheless, no one felt the pain more than the woman who loved the deceased for over 60 years. Sharing a picture of her grandmother tucking in her late husband for the last time, the social media influencer penned a critical message about living in the moment.
The 31-year-old explained that time waited for no man despite the illusion that we had plenty of moments to spare. "We always think we have more time.. we get so caught up in work and life that when we finally look up, it's usually in a moment like this," the media personality wrote, referencing her grandfather's death.
Tiesi noted that humans were "conditioned" to expect death. However, after welcoming her son, the model's perspective on death changed. Additionally, watching her grandma spend her final moments with her husband of "65+" years was a brutal wake-up call.
Following the demise of the Tiesi clan's patriarch, the Vlogger paid tribute to the deceased by having a drink. Sharing a short clip of her tasty-looking refreshment, the socialite noted how wonderful it would have been to share one last drink with her grandpa.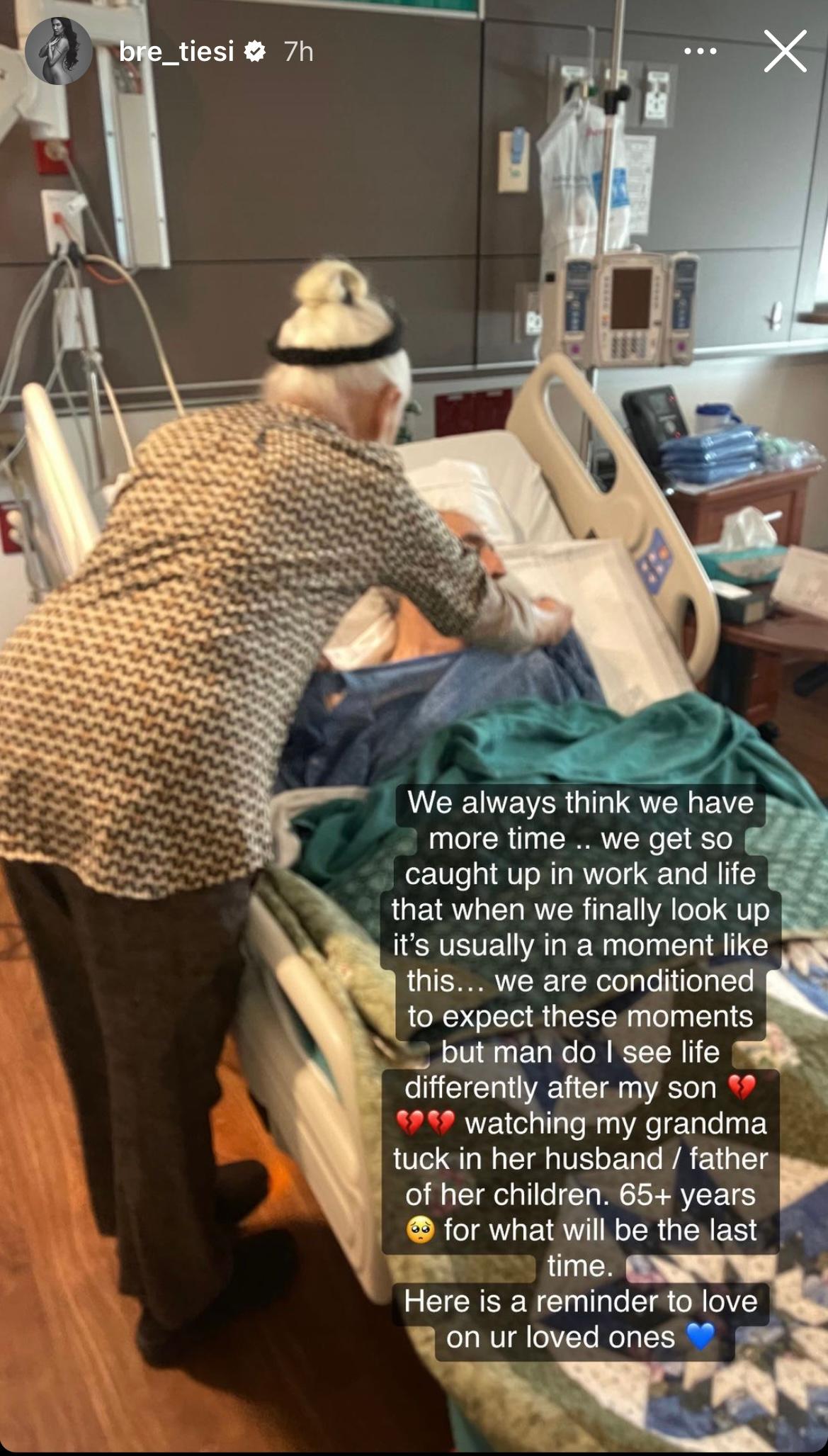 The 89-year-old's death also made the "Selling Sunset" star appreciate the beauty in all relationships, especially conventional affairs. Although she did not choose a traditional romance, the "Drumline" star's baby mama expressed her respect for those who did.
Sadly, the 31-year-old noted that people like her grandparents were part of a "dying breed," a generation where people fixed their relationships when they got broken. This form of romance may not be accessible to many, but Tiesi hoped everyone would find what made them happy.
The Fitness Model Enjoyed A Pumpkin Patch Field Trip With Her Family
The social media influncer's loss comes after she and her baby daddy had a family day out.
Tiesi and Cannon may not be in a traditional relationship, but the dynamic duo continues to make headlines for their supportive parenting skills. The Blast previously reported that the adorable family of three visited a pumpkin patch field.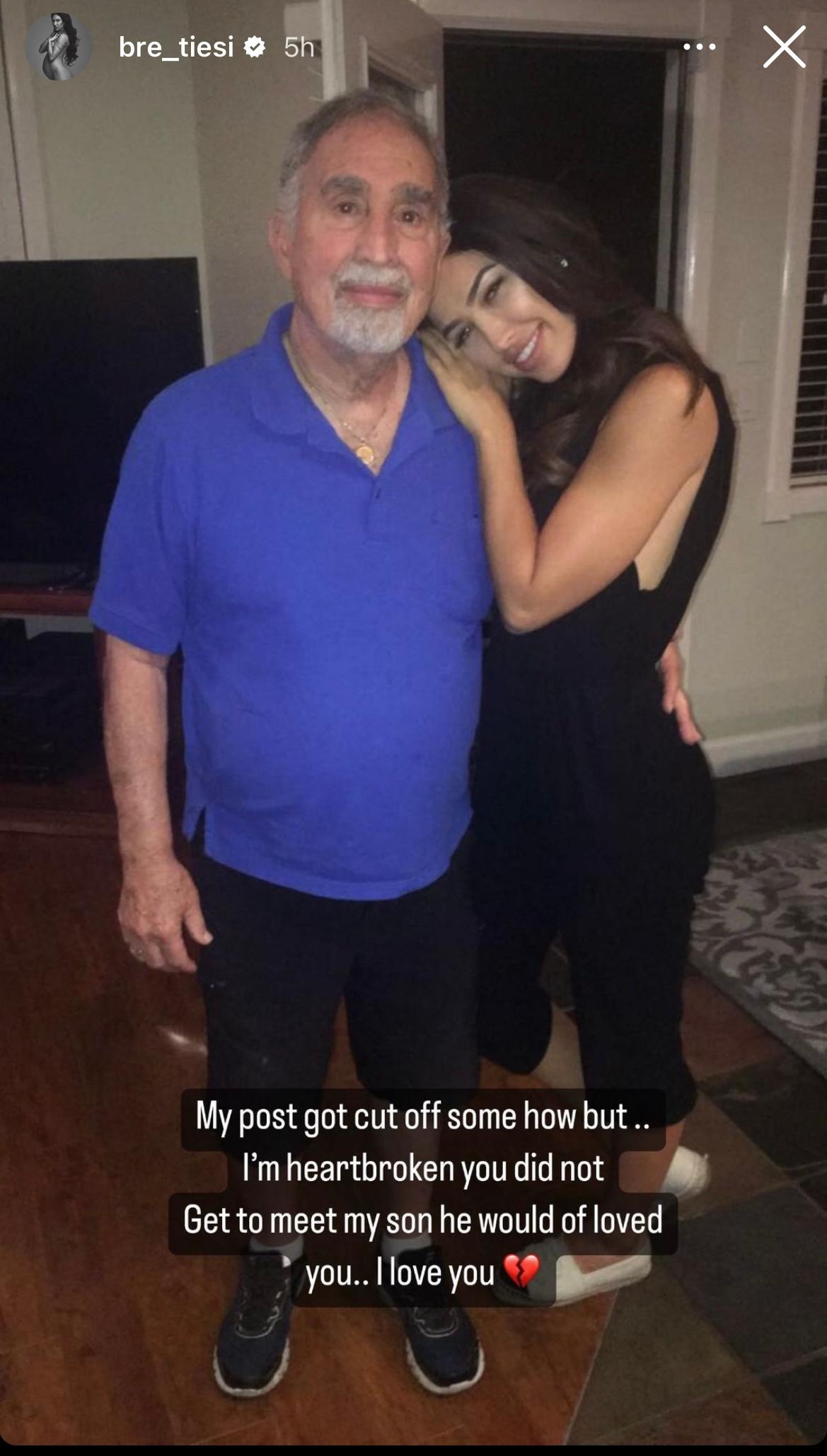 The model shared pictures of the fun outing on Instagram, where she cozied up to the TV personality and their son Legendary. The trio looked like the ideal family with bright smiles while surrounded by numerous pumpkins.