Instagram/jennymccarthy
Jenny McCarthy finally got her stripes because there's a New Cat On The Block!
It was finally time for "The Masked Singer" judge to put on a costume for a mediocre musical performance as Donnie Wahlberg and she hilariously recreated one of "Tiger King" star, Joe Exotic's music videos. The couple shared the funny spoof with their millions of fans on Instagram on Wednesday and we only have one word, MEOW! Donnie was all dressed up in a blonde mullet and tanktop while Jenny traded in her sultry outfits for a legit tiger costume.
"#JoeExotic and his meow kitty versus @donniewahlberg and his meow meow kitty!" Jenny captioned the video. Donnie wrote, "Well … it's going there."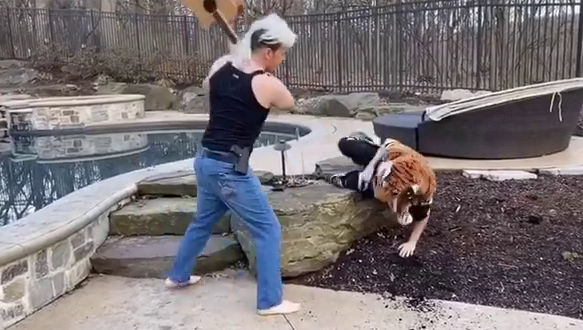 Instagram/jennymccarthy
Just like the Netflix series, there was a lot of big cat love and a little violence in Jenny and Donnie's recreation which did not go unnoticed by fans. "Those smacks though lol," a fan wrote. Overall, their followers found the spoof very entertaining.
"An absolutely not and an absolutely yes all wrapped in one," one entertained fan commented, while another said, "Lmao this is damn hilarious lol????! This made my name night lmao!!!"

"I freaking love you guys!!! ????????????," a third fan noted and a fourth said, "This wins the internet."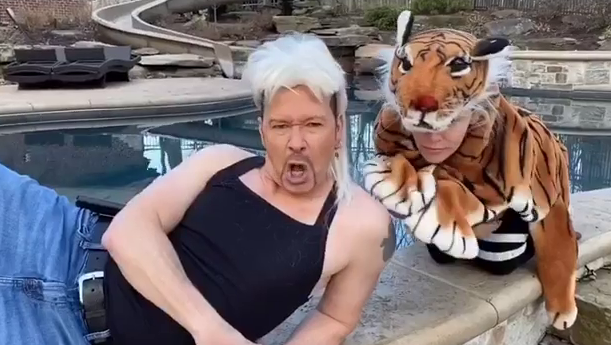 Instagram/jennymccarthy
Donnie has been making comparisons between his boy band, New Kids On The Block and the stars of "Tiger King." He even shared a set of shirtless photos which were oddly similar to Joe's glamor shots he took with his two husbands.
"Who wore it better aka #NKOTigerKing aka #apocalypse2020 aka #Quarantine got us all going f***ing bonkers! ???? Seriously. Just when I thought I'd seen it all," he captioned the odd pics.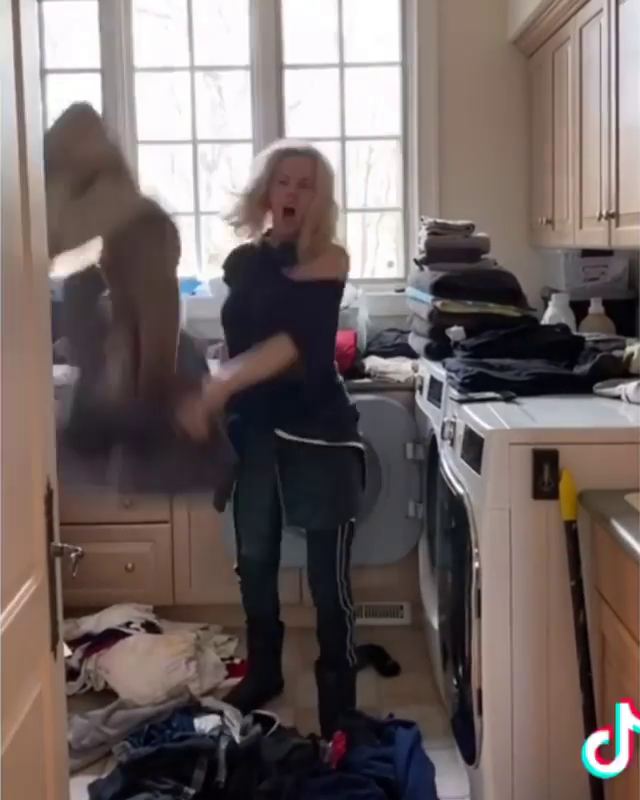 Instagram/jennymccarthy
Joe Exotic's song isn't the first parody Jenny has done while being stuck at home. Last week, she shared a funny video where she lip-synced a version of Frozen's "Let It Go" but she changed the words to "F It All."
"Yup. F it ALL!" she wrote while obviously going a little stir crazy.
The video featured her looking disheveled and frustrated as she sang the lyrics, "Don't give a s–t anymore!" We gotta admit, this parody is super relatable.