Sailor Brinkley-Cook in light of World Mental Health Day observed last week, took to Instagram to detail her struggles with her mental health.
The blonde model shared a moving account of her plight battling depression during her teen years, opening up about her past traumas in a lengthy post. 
Brinkley-Cook had earlier revealed in 2020 that she struggled with "body dysmorphia" and past eating disorders, which left her in doubt for a while before she finally learned to love and fully accept herself.
Sailor Brinkley-Cook Recounts Battle With Depression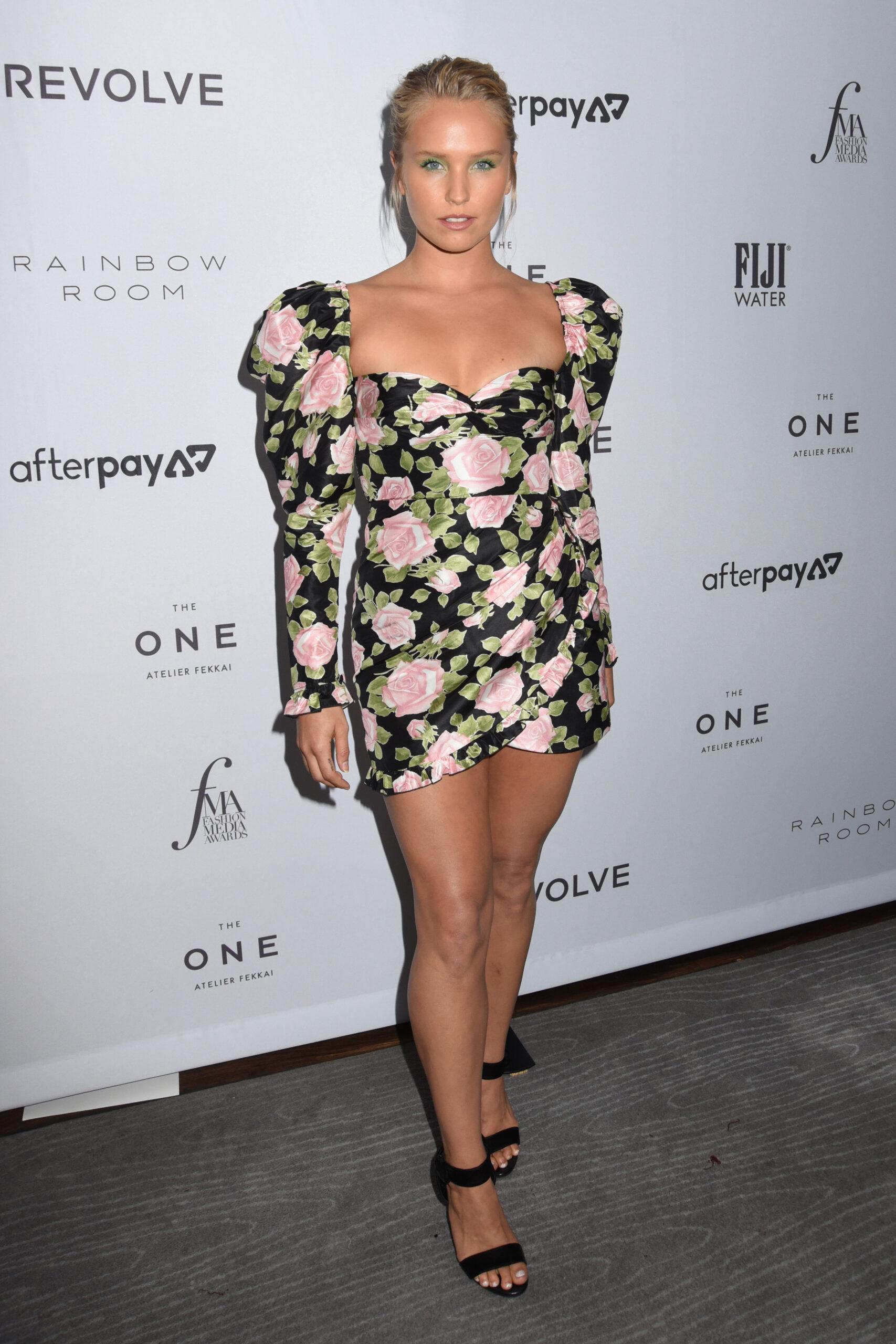 The 24-year-old model got extremely candid with her over 192,000 followers on Instagram, where she detailed her journey with dealing with depression and anxiety.
Brinkley-Cook shared a photo of herself chilling in bed with her dog before revealing the long letter that conveyed her message to the world.  She appeared to be very somber as she lay on the bed and cuddled with her dog while she let her hair loose and had no makeup on. 
The next slide displayed the lengthy note which had been carefully written, giving an elaborate description of her battle with the illness. She began by detailing her first panic attack as a child. 
In her words, "I remember my first panic attack. I must have been 11 or 12 years old. I ran into my mom's room, thinking I was having an allergic reaction. I couldn't breathe and it felt like my throat was getting smaller by the second."
She described how her mind aggravated the problem and how the illness began to creep in.
"My mind can run until I'm running so fast to try and catch it that I lose my balance and fall. I watched as life happened around me while my anxiety, heavy as a wonder block, held me down on the ground, struggling to stand back up and rejoin the race."
She further noted when the depression took form and the time it did, writing it happened when she moved out for college.
"I overthought every one of my social interactions. I turned down jobs due to overwhelming sadness appearing out of nowhere," Brinkley-Cook recalled. "I failed to remember memories my friends could recall. I could never make a decision, even one as small as what milk I'd like in my coffee."
View this post on Instagram

The 24-year-old went on to detail how she spiraled out of control, finding it hard to hold on to a moment of joy while believing she "could be doing something more or something less." She explained, "I gnawed at my very being every day. Some days would become unlivable because of the discomfort I had within myself. My mind was burning." 
The former "Dancing With the Stars" competitor divulged that she was later diagnosed with "anxiety and depression" when she turned 17 years old.  The model added that she didn't get a therapist until the age of 21. She also didn't start using her medication until she turned 23. 
She, however, disclosed that her healing process began when she was only 24, which resulted in her finding happiness. "Today, I am happy. I am working hard on projects I am so proud of. I have a social circle filled with beautiful, inspiring people, who I love to spend my time with."
Brinkley-Cook also pointed out a piece of useful information that the world should take seriously, "Mental Health is just as important as physical health. It took me so many years of uphill battles to finally accept I needed help. Once I asked for help and was honest with myself about how I was feeling and what I was doing to cope with it, my life changed. Once I stopped faking being happy, I found myself feeling truly happy.
The model concluded by remarking that happiness for her boiled down to when one lived an "authentic life" before finally giving her family, friends, professionals, and herself credit for helping her come this far.
The Sports Illustrated Swimsuit Model Flaunted A New Hair Style
Cook not only takes after the features of her gorgeous supermodel mum, Christie Brinkley but also gives people a run for their money with her beautiful blonde hair.
View this post on Instagram

Per The Blast, the influencer decided to switch things up a notch with her new hairstyle. Cook, who mostly rocks her hair in center parts and lets it fall loose to her shoulders, opted for a bang this time.
The fringe accentuated long strands shooting out by the side of her hair, while the center cut had shorter thin strands covering her forehead. The glam model seemed to be loving her hair and gave several poses for the gram.
Her looks looked alluring as she slightly parted her luscious lips and stared brightly at the camera with her striking blue eyes.