The hits just keep on coming for Tom Brady.
Amid problems in his marriage to Gisele Bündchen, the Tampa Bay Buccaneers QB has been hit with a hefty fine.
The NFL has issued an $11,000.00 fine to Brady for allegedly trying to kick Falcons player Grady Jarrett.
Tom Brady Fined By NFL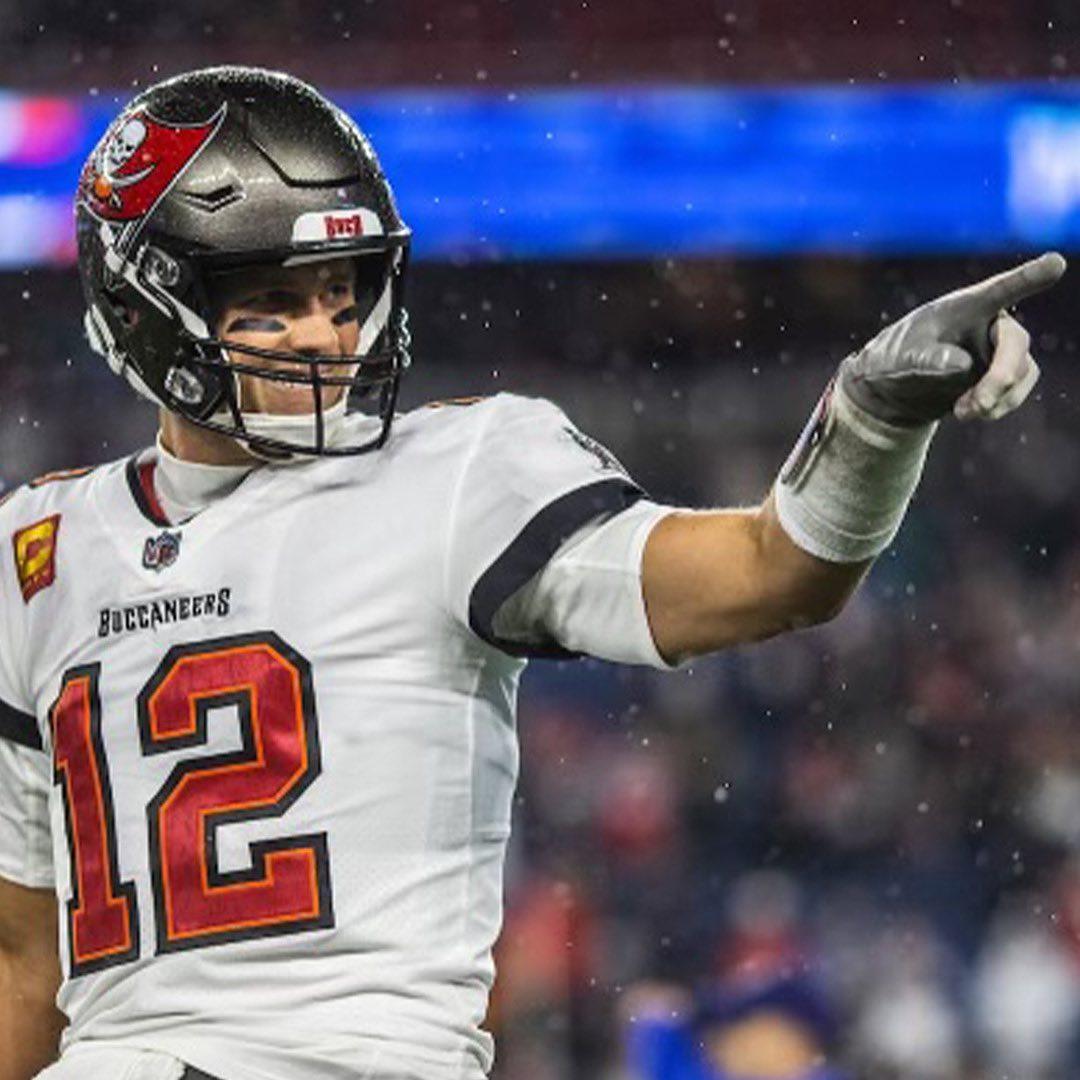 As they say, "an eye for an eye and a fine for a kick," or something like that.
Obviously, 11k is chump change for Brady, but he may need just need it for his impending divorce.
ESPN reported that the NFL is hitting Brady with an $11,139.00 fine for t he kick, the price for a first offense.
This report was confirmed by CBS Sports NFL Insider Jonathan Jones.
If Brady gets footloose and fancy free a second time, he will be fined again, but in the amount of $16,444.00.
The kick occurred when the Bucs were playing the Falcons.
Jarrett sacked Brady but was flagged for roughing up the passer. The call gave the Bucs a new set of downs and allowed them to run out the clock to win the game.
This call was also the most controversial of the game.
See The Kick That Led To A $11k Fine
Buccaneers QB Tom Brady has been fined $11,139 for kicking at Falcons DL Grady Jarrett, source confirms. ESPN first reported. Jarrett was flagged for roughing the passer on this play. pic.twitter.com/tS6Xq5J27H

— Jonathan Jones (@jjones9) October 14, 2022
Fans on the internet had mixed reactions to Brady's kick.
"Picking up major spoiled rich kid vibes from that kick," one person commented on the video.
"Oh no between this and his divorce he might have to play ten more seasons," another quipped.

"The is the most modern NFL (brady?) thing ever. The person who got the penalty didn't get a fine, BUT the person who got wounded is getting the fine," they wrote.
"Wounded? Penalty? Firstly, it shouldn't. have been a penalty and second, he is not wounded 💀," one football fan shot back.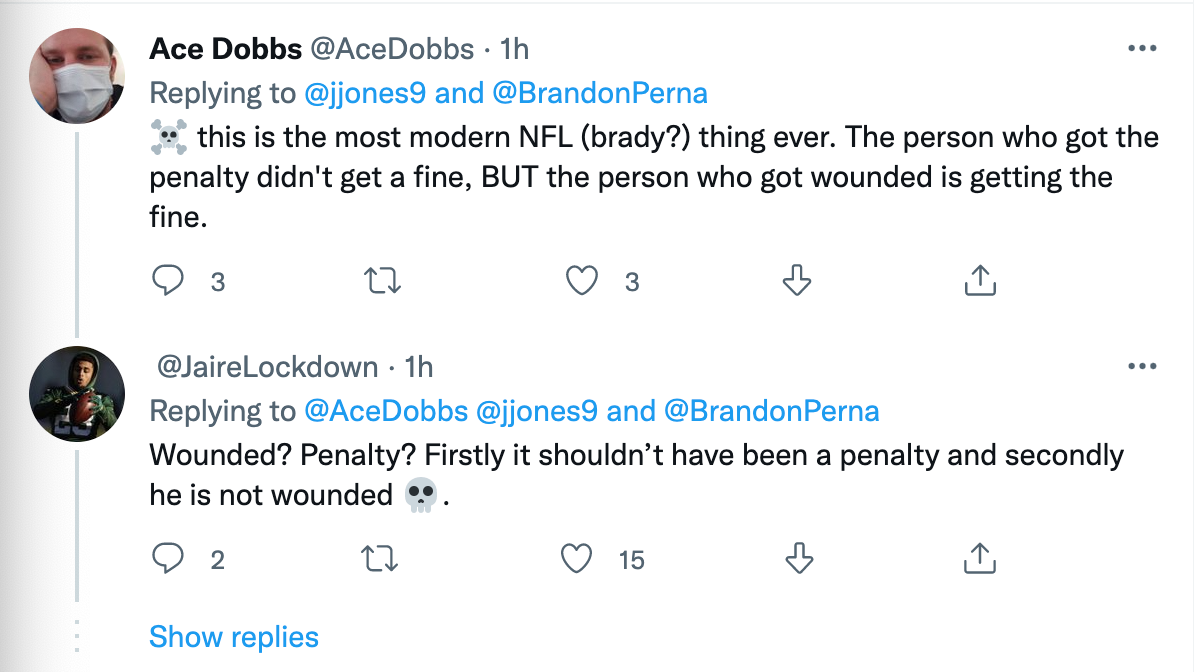 One person went to Brady's defense.
Brady was also caught on camera earlier in the game throwing out a kick, but he was not fined for it.
The First Kick
Nobody saying anything about Tom Brady kicking Grady Jarrett at the end of the first series? @AtlantaFalcons @FOXSports @NFL @Buccaneers @RealMattlanta @680TheFan @929TheGame pic.twitter.com/mQnzjTjx19

— Richard Bourrie (@SpaceButlerXIII) October 9, 2022
It's been a rough couple of weeks for the star quarterback. He and Gisele are going through quite the rough patch, possibly an irreversible rough patch, and have hired divorce lawyers.
The supermodel hinted at the possible cause of their relationship.
She recently commented on an Instagram post by Jay Shetty.
Gisele Hints At What Caused Marriage Troubles
View this post on Instagram
The post read, "You can't be in a committed relationship with someone who is inconsistent with you. Read that again."
Gisele commented on the post with a simple prayer hands emoji.

Her comment may be simple, but it says A LOT!
Gisele was the first to make a move to hire a divorce lawyer and this reportedly hit Brady where it hurt.
"He feels very hurt by her. She is the one steering the divorce. She is playing offense and he is playing defense. He wants to protect himself, protect his interests, but he's only starting to go the legal route in his defense from her. He doesn't want this to be ugly, he doesn't want to fight. If the divorce is happening — and it seems like it is — he wants it to go as smoothly as possible."
Another source added that Brady's marital woes are weighing heavily on him as he has never been one to face difficult issues in his life.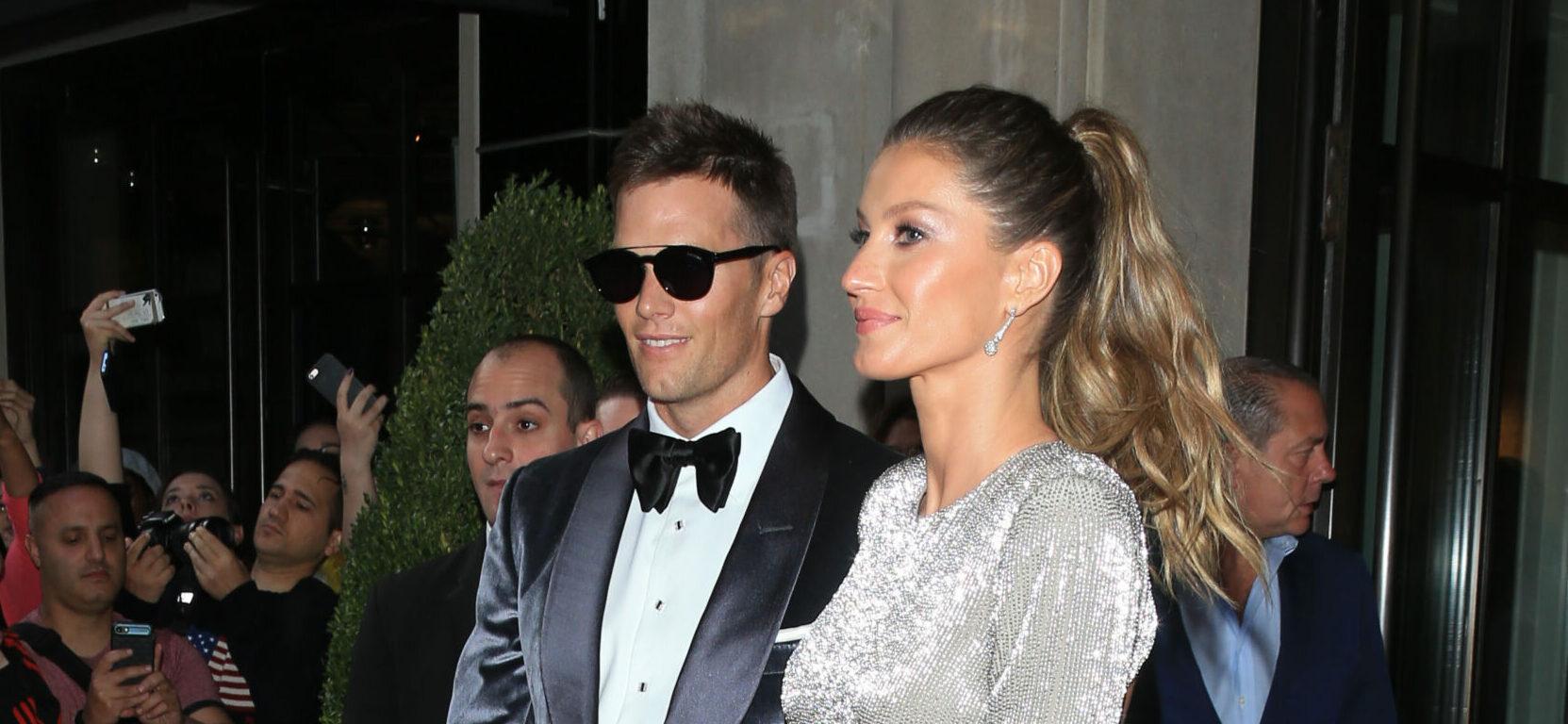 "Think about it: Tom has had a very charmed life. Things always seem to go his way. He works hard, he's a good guy, he hasn't had a lot of things go wrong in his life. This is awful for him. You can tell that this really, really hurts," the source expounded on the matter.
Brady and Gisele's marital troubles date back to late August when the star athlete missed 11 days of pre-season practice due to "personal reasons."