NeNe Leakes is thrilled to have her son back! The reality star's son Brentt made headlines last week after he suffered a serious stroke and heart attack that left him hospitalized.
Now it seems the 23-year-old is back home and in good spirits, and the proud mother can't help but turn it up!
NeNe Leakes Is 'Partying' For Son Brentt
On Thursday, Leakes took to her Instagram Story to share some photos from her lounge, The Linnethia Lounge, where the party was hosted for her beloved son. The snapshot showed Brentt looking fit and in good spirits as he posed in front of the establishment while a crowd was in a long queue to get inside.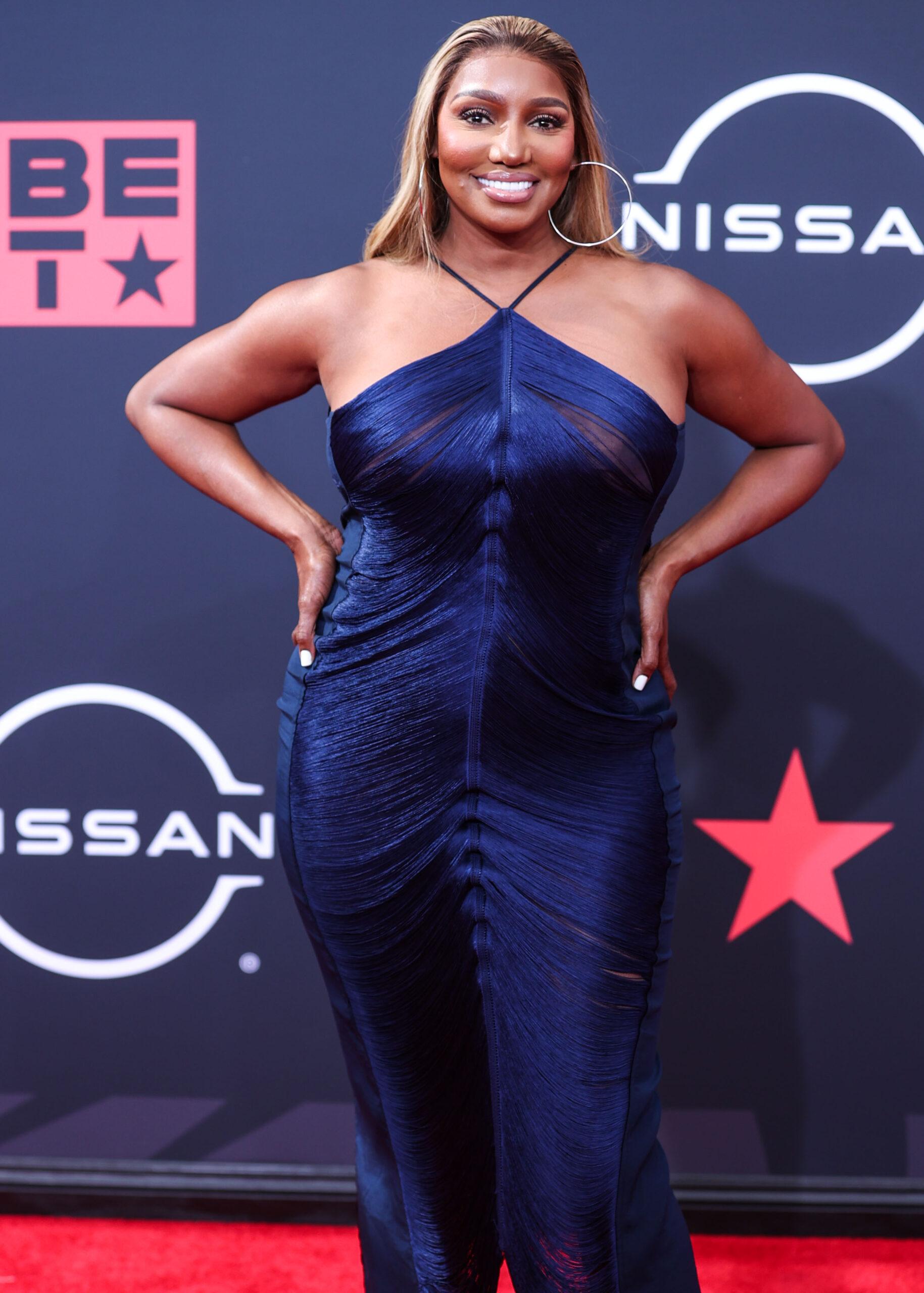 The "Real Housewives of Atlanta" star's mini rocked a casual look consisting of a white polo and skinny jeans paired with white sneakers and a black baseball cap that was turned backward. He smiled brightly for the camera in the image that was captioned, "We are partying for Brent tonight @kingbrentt."
In a subsequent post, Leakes gave fans an insight into how bubbling her lounge was for the night, with music blasting from the speakers and many of the guests donning white ensembles as though following a theme.
Brentt reposted his mother's Instagram Story on his Story alongside other photos from fans and friends who were thrilled for his comeback. It is indeed heartwarming for fans of the "Glee" alum as she spoke about how the lounge was a business she co-owned with her son, but in light of his health scare, she was thinking of selling it.
Leakes' Son Was Hospitalized After Suffering A Stroke At 23
On October 10, reports surfaced that Brentt suffered both a heart attack and a stroke earlier in the month while he was in Atlanta. Per sources, the only son of the OG housewife was in the hospital for days before he was released to continue his recovery.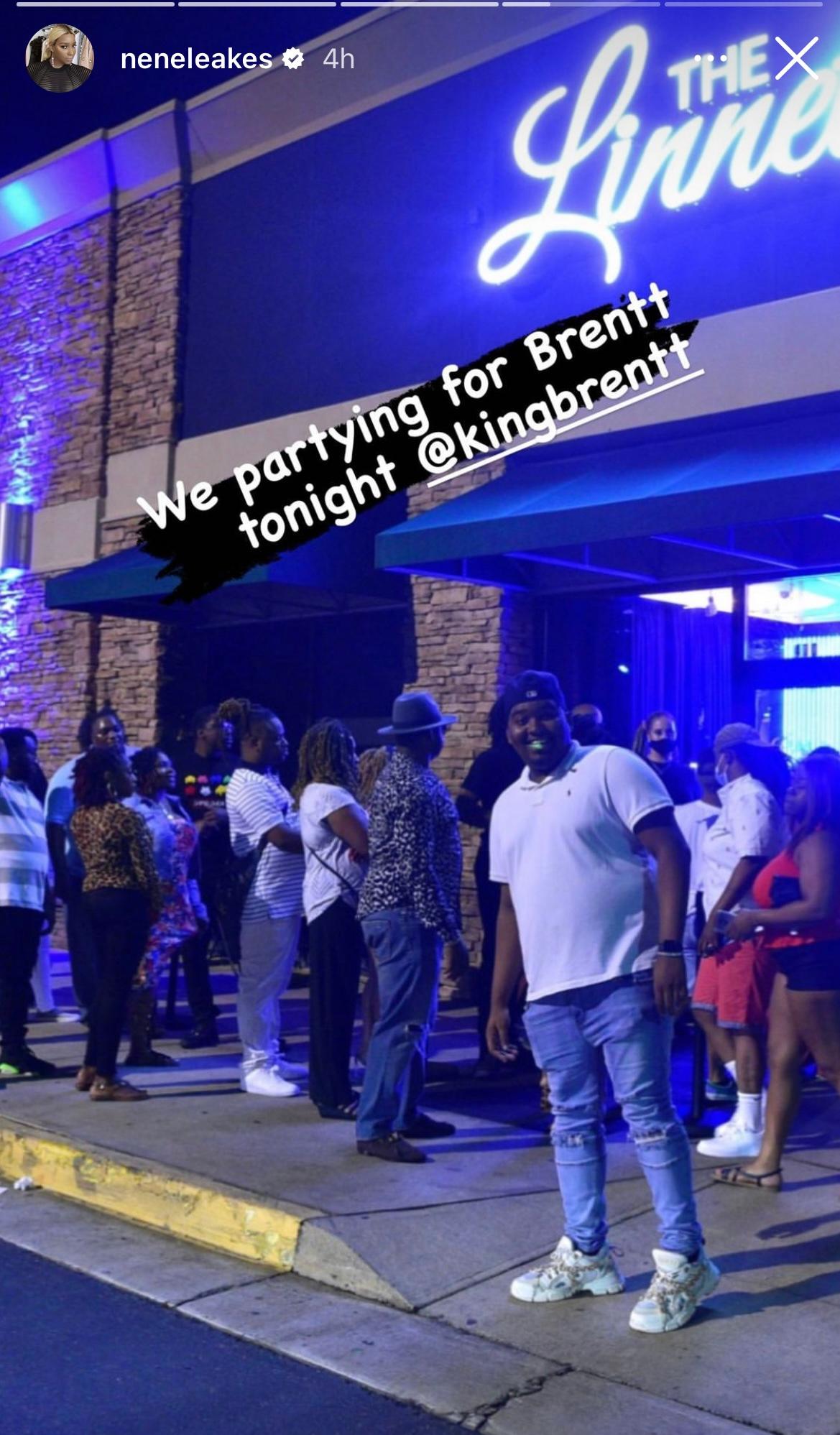 Leakes, in an Instagram Story update, confirmed the news and updated fans about the state of her son's health. As The Blast reported, the 54-year-old fought back tears as she spoke about her offspring.
"Two weeks ago today, Brentt had congestive heart failure and a stroke. He's only 23, so he's really young for something like that to happen to him," Leakes said in a video that was recorded in a car.
Explaining what could have possibly gone wrong, the mother-of-one said, "The first thing a lot of doctors think of when someone that age comes in with that kind of condition is maybe they've done drugs or some serious infection, maybe HIV or some sort of infection. Brentt doesn't drink or do drugs… they also tested him for HIV. They were thinking that maybe he had caught COVID, and he didn't know that he had COVID. They did see some things like that happen if they caught the Delta variant."
The television personality noted that the whole experience was "very scary" as the doctors couldn't figure out the cause and, as a result, couldn't treat it. Fighting back tears, Leakes said, "I don't even want to go into details of what happened… how I found out and what condition he was in. Obviously, a stroke is a very serious thing. He's struggling with speaking. I don't know. I just know that…keep us in your prayers."
She, however, assured her fans that Brentt was doing great and even FaceTimed her the morning of. Leakes shared that she suspected her son had some sort of heart disease as a child that was just manifesting in his older years.
View this post on Instagram

Leakes also noted that in September, her son was particularly stressed because it was the one-year anniversary of his dad Gregg Leakes' passing.
"He was very close to his dad and he's been super stressed out over it. I don't even know if that has anything to do with it at all. I really asked the doctors really questions like that and they seem to think that that is not the case with Brentt," the star confessed.
Leakes asked her fans to send her love and prayers during the difficult time. As for the kind of gifts that could be sent to her, the reality star said she preferred balloons over flowers. Since the update earlier this week, Leakes hasn't shared more details about the topic, but it's great to see Brentt faring well.