Demi Rose drops a sexy throwback snap on Instagram!
The English beauty enjoyed some sunshine at a place that looked like a terrace as she gave another eye-popping view of her bodacious figure. Demi went on a vacation in Saint Lucia months ago, with photos on her account documenting the travels and the glam.
In the recent share she posted for her 19.9 million followers on October 12, the 27-year-old model looked drop-dead gorgeous in a plunging dress.
Looking So Busty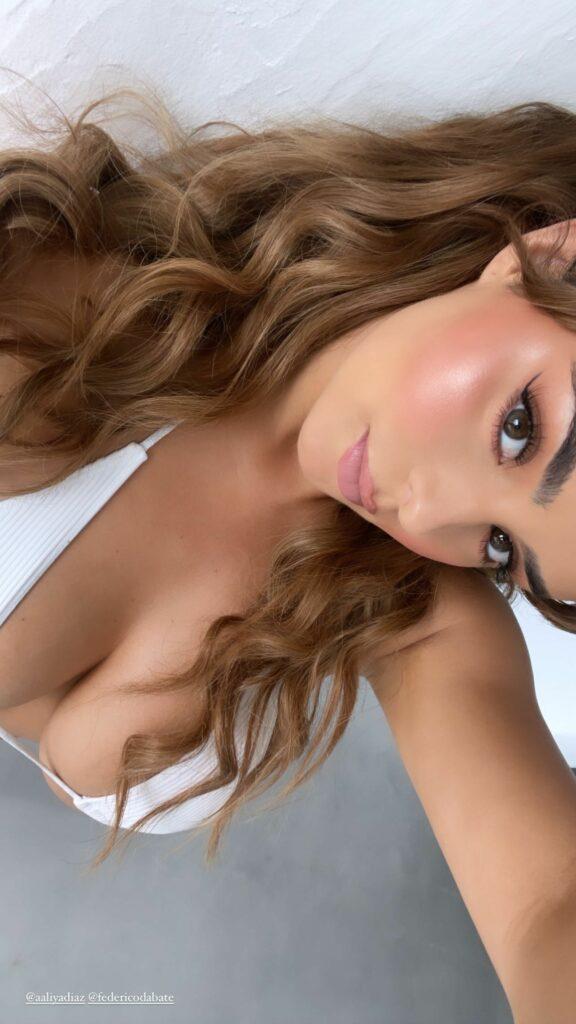 Demi looked stunning in a scanty number from the Italian lingerie brand La Perla. The garment boasted shoulder straps with blue, white, and teal hues that helped accentuate her slender arms. Its plunging neckline flashed an ample amount of her décolletage, and the lace detailing underneath the gauzy cups attracted more attention to her ample assets. The thick band below enhanced her cleavage display. A tiny inverted triangle cut out across her midriff showcased a glimpse of her toned midsection.
Demi's dress also had a skin-tight fit, and the piece cinched at her waist — emphasizing her petite waistline. Her attire was short, like a mini dress, but a sheer teal fabric attached to the hem with satin blue ends added length to the garb. Her flawless pins and feet were visible in the see-through material.
Demi Rose With Blonde Hair
The influencer from Birmingham wore her long blonde locks in a center part and had them styled in loose waves. Although in the pic, she tossed one side of her locks, which framed her face.
Demi rocked a full face of makeup. The application appeared to consist of mascara-covered lashes, a light dusting of eye shadow, and sculpted brows. She also had some highlighter on some areas of her face and completed the glam look with pink blush on her cheeks and lipstick in a cherry shade.
In terms of accessories, the bombshell left her neck and wrists bare, though she rocked a number of rings.
Posing Under The Sun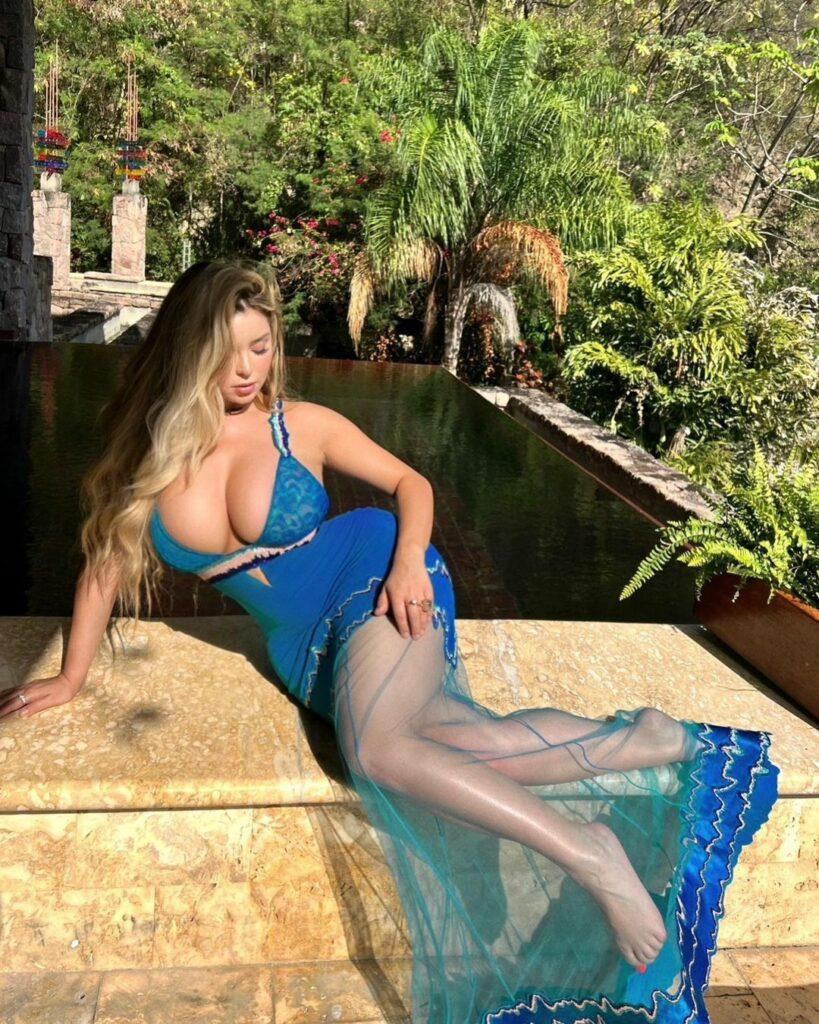 The photo showed Demi lounging atop a marble platform under the bright sunshine, which made her skin look even more glowing. She sat on one side of her leg, leaned to her right, and placed her hand on the flat surface. Demi bent her knees as she placed her other hand on her thigh. Instead of looking into the lens, the hottie looked down at her body.
In A More Intimate Location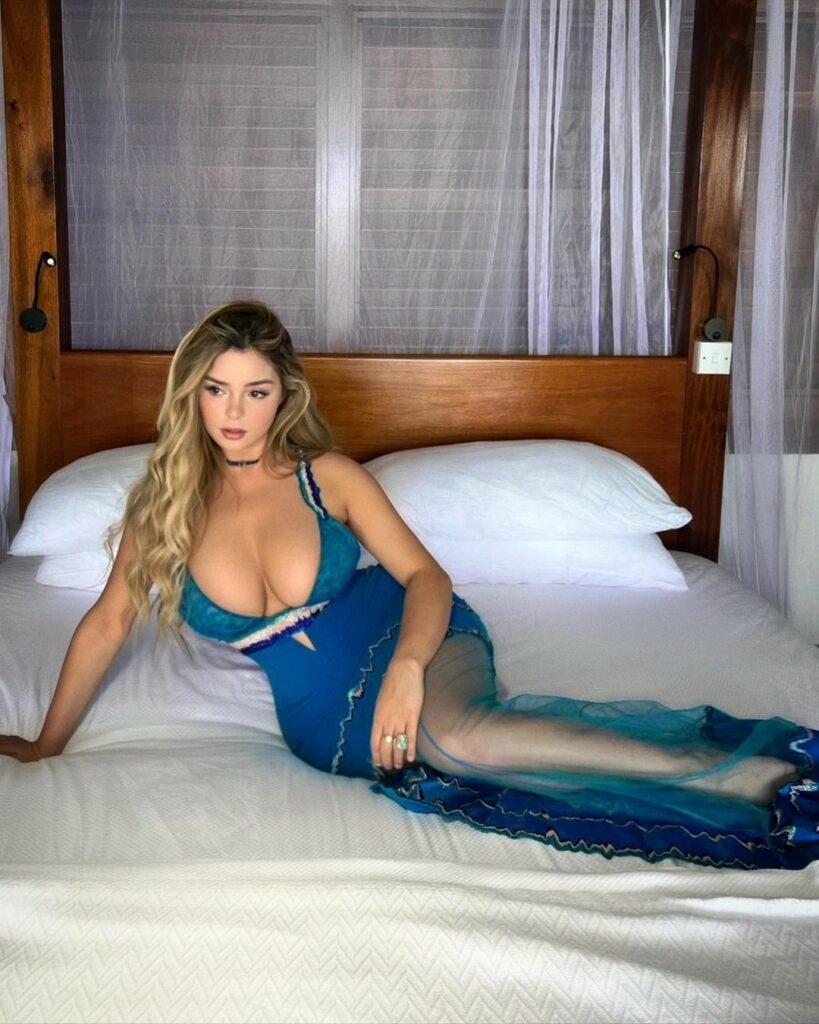 In the second image, Demi was seen posing indoors, on top of a bed made up of white linen and pillows.
According to the geotag, she was at Jade Mountain in St. Lucia, Caribbean Islands.
Making Her Fans Extremely Happy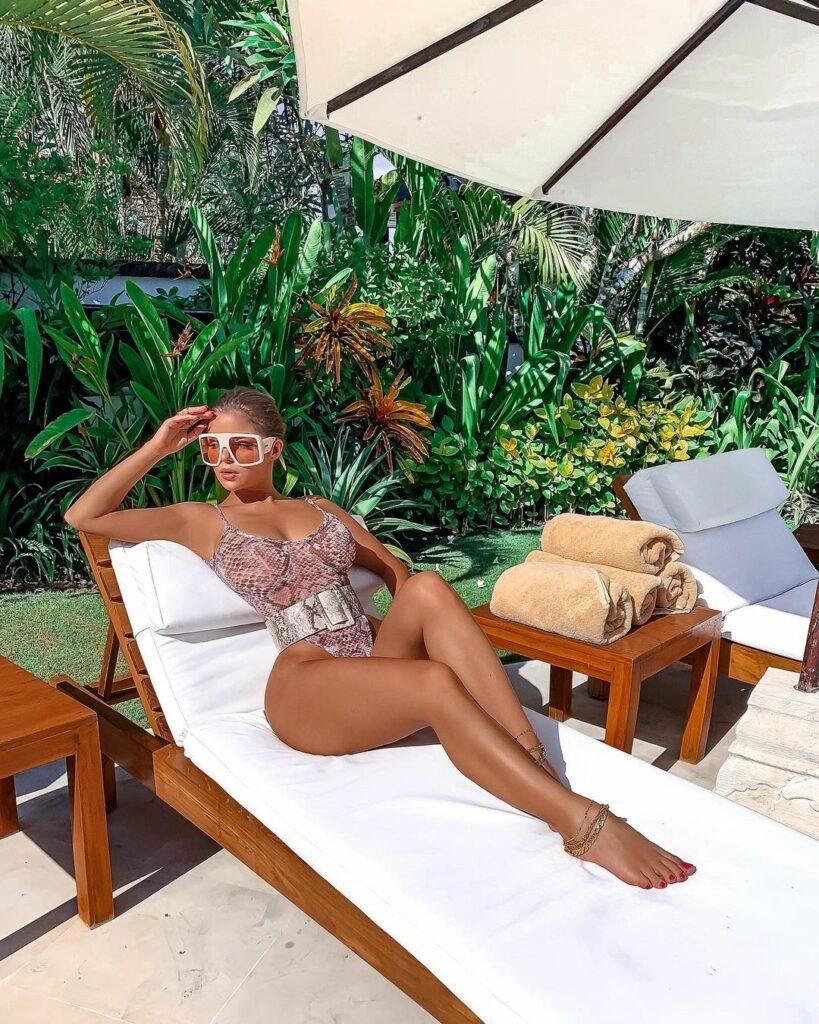 Fans seemed to love the post, as it has racked up more than a hundred thousand likes and over a thousand comments in less than a day.
"The 2 photos are great… I'm speechless. The photographs show natural beauty, and that is something that is highly valued," gushed an admirer.
"You are a total queen and I spend a whole trust fund on you," noted another commenter.
"Of course, we want to see more. You're stunning and beautiful. Definitely my muse for sure," added the third user.