"Emily in Paris" star Lily Collins recently shed light on her life with her husband, Charlie McDowell, since the duo tied the knot a year ago. Last month, the couple celebrated their first anniversary after walking the altar in a small Colorado wedding late last year. 
The duo initially made their relationship official in August 2019; however, earlier that year, McDowell was romantically linked to "Game of Thrones" star Emilia Clarke. The former couple was together in 2018, when Clarke publicized their relationship, until February 2019.
While reflecting on her one year of married life with her husband, Collins shed light on how important he was to her and revealed that being together through different circumstances made things easier for her. 
Read on to learn more.
Lily Collins Is Grateful For Her Hubby Charlie McDowell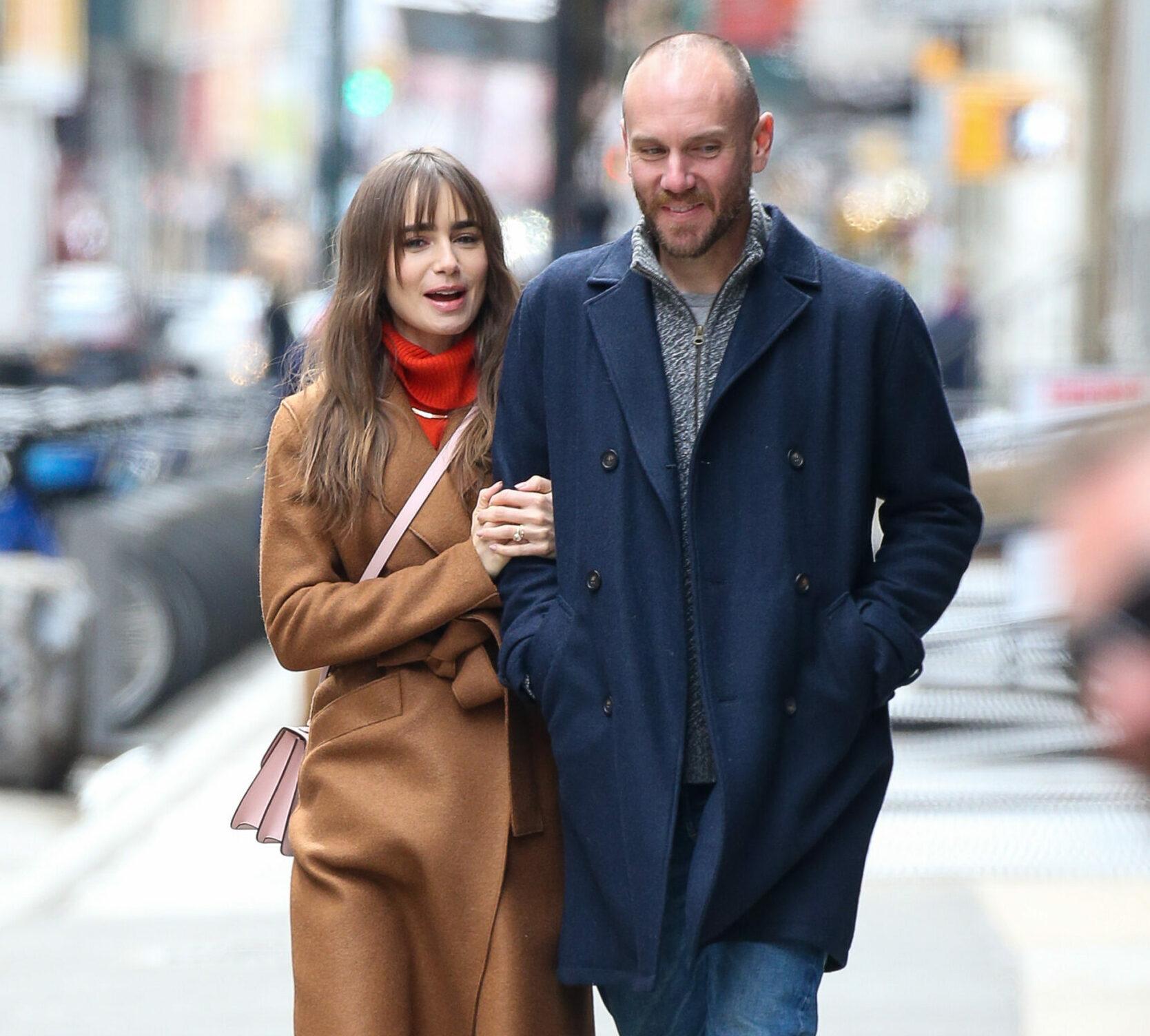 Collins recently shared some pearls of wisdom from her one year with McDowell. The 33-year-old spoke to E!News during the Netflix and Beachbody 16th Annual GO Campaign Gala which took place in Los Angeles on October 8. According to Collins, she felt like, as a married couple, anything could be overcome. 
The actress explained, "We've been through so many changes globally, personally, and to be able to have a partner next to you that makes you laugh in times when you need it the most and helps you emotionally get through things, like moving to a foreign country for four months."
Collins further revealed that she felt exceedingly grateful that someone like McDowell was by her side. "I just feel so grateful that I have someone next to me to be able to accomplish that and your best friend with you all the time," she added. 
Lily Collins And Charlie McDowell Started Dating In 2019
Collins was the host of the event and had on a Prada gown along with Cartier jewelry. McDowell escorted the actress down the red carpet in all her finery. The couple initially made their romance official in August 2019. 
The 33-year-old took to Instagram at the time to post pictures of the duo in Paris. In one photo, Collins snuggled up to McDowell's denim-clad back. The post was captioned, "Always got your back." 
In a separate post, the actress shared a picture of the writer at the Atelier des Lumières with the caption, "When he's only just left, but it feels like forever… I miss you already." McDowell wasn't left out and posted a similar picture of Collins at the exhibit. At the time, the 33-year-old was reportedly in France to film scenes for "Emily in Paris."
They Got Married In 2021
View this post on Instagram
A year after they made their relationship official, McDowell and Collins reportedly became engaged. The engagement lasted a year until the couple made things official in September 2021 in a small wedding ceremony. 
The wedding was held in Colorado and included both the groom's and the bride's families, along with a number of friends in attendance. Collins confirmed the wedding rumors in an Instagram post on September 7. The actress revealed that she was ecstatic to be McDowell's wife and had never wanted the position so much previously. 
She shared several pictures of the wedding, which was held at the Dunton Hot Springs. "Never been happier," the post's caption read. "What started as a fairytale is now my forever reality. I'll never be able to properly describe how otherworldly this past weekend was, but magical is a pretty good place to start…."
Lily Collins And Charlie McDowell Celebrated Their One-Year Anniversary 
View this post on Instagram
Collins and McDowell's intimate wedding ceremony also had the director's mother, Mary Steenburgen, a known actress, in attendance. After the event, Steenburgen took to Instagram to celebrate the couple and revealed that she was elated by the union and held her daughter-in-law in high regard. 
"My heart is overflowing, and it almost feels like the last few days were some sort of beautiful dream. But it is all real, and I feel like the luckiest mother in the world," she wrote. 
A year after tying the knot, Collins celebrated her first marriage anniversary with her husband, McDowell, by posting a heartfelt message to him on social media. 
"Thank you for being my rock, my constant source of love and laughs, and my emotional support throughout our time here yet again," the 33-year-old wrote. The "Emily in Paris" actress went on to declare her love for McDowell and express her gratitude for his efforts.