Gabby Petito's family went all out in her honor.
Joseph and Tara Petito, Nichole and Jim Schmidt along with the Gabby Petito Foundation partook in march for domestic violence victims.
Over the weekend, Joseph put on a sky-high pair of red patent-leather high heels for the SafeSpace event, "Walk A Mile In Her Shoes."
Gabby Petito Foundation Marches In Gabby's Honor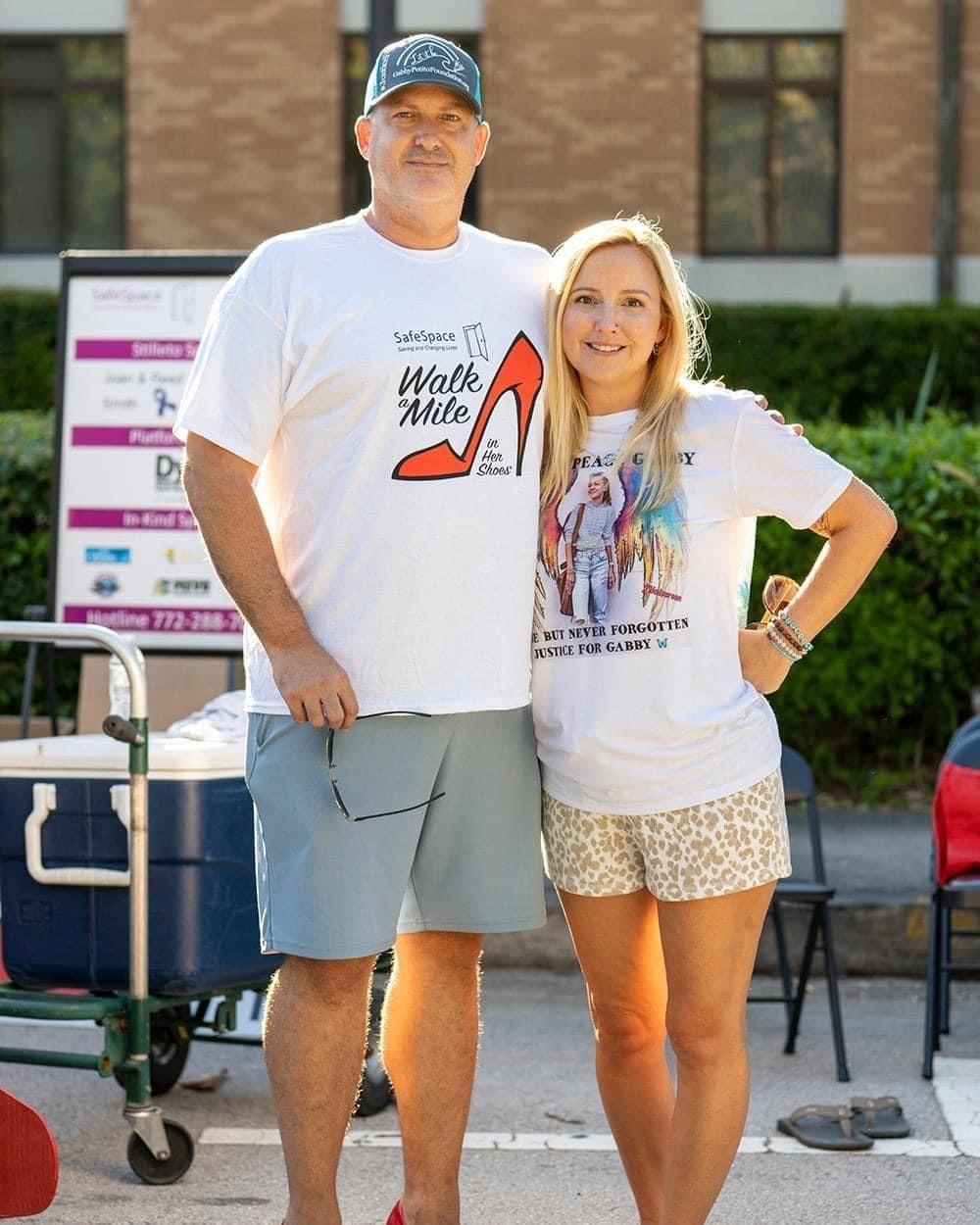 Nichole shared a ton of photos from the event on Twitter.
"Gabby Petito Foundation was proud to join the SafeSpace event Walk a Mile in Her Shoes for #DomesticViolence @safespace Thank you to all that helped support this amazing event! #domesticviolenceawarenessmonth #TogetherWeCan #breakthesilence," she tweeted along with the photos.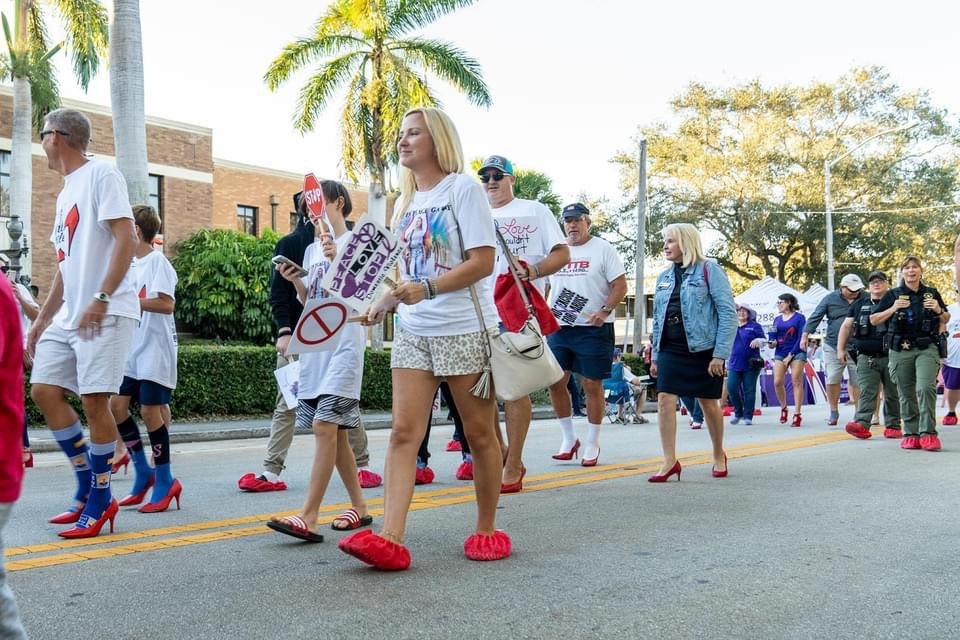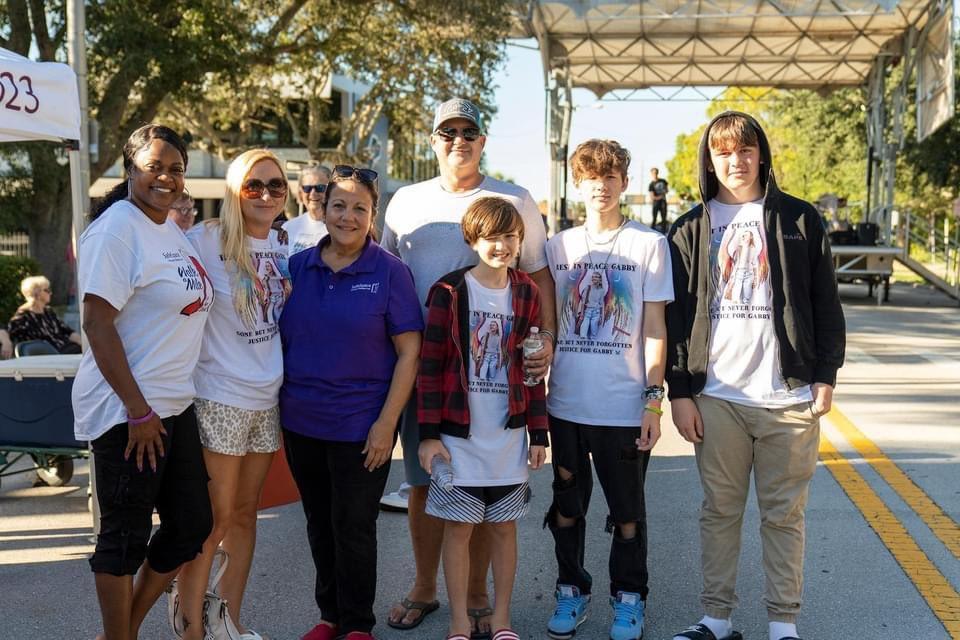 Fans were absolutely taken aback by Joseph's calves.
Joseph Petito's Calves Steal The Show!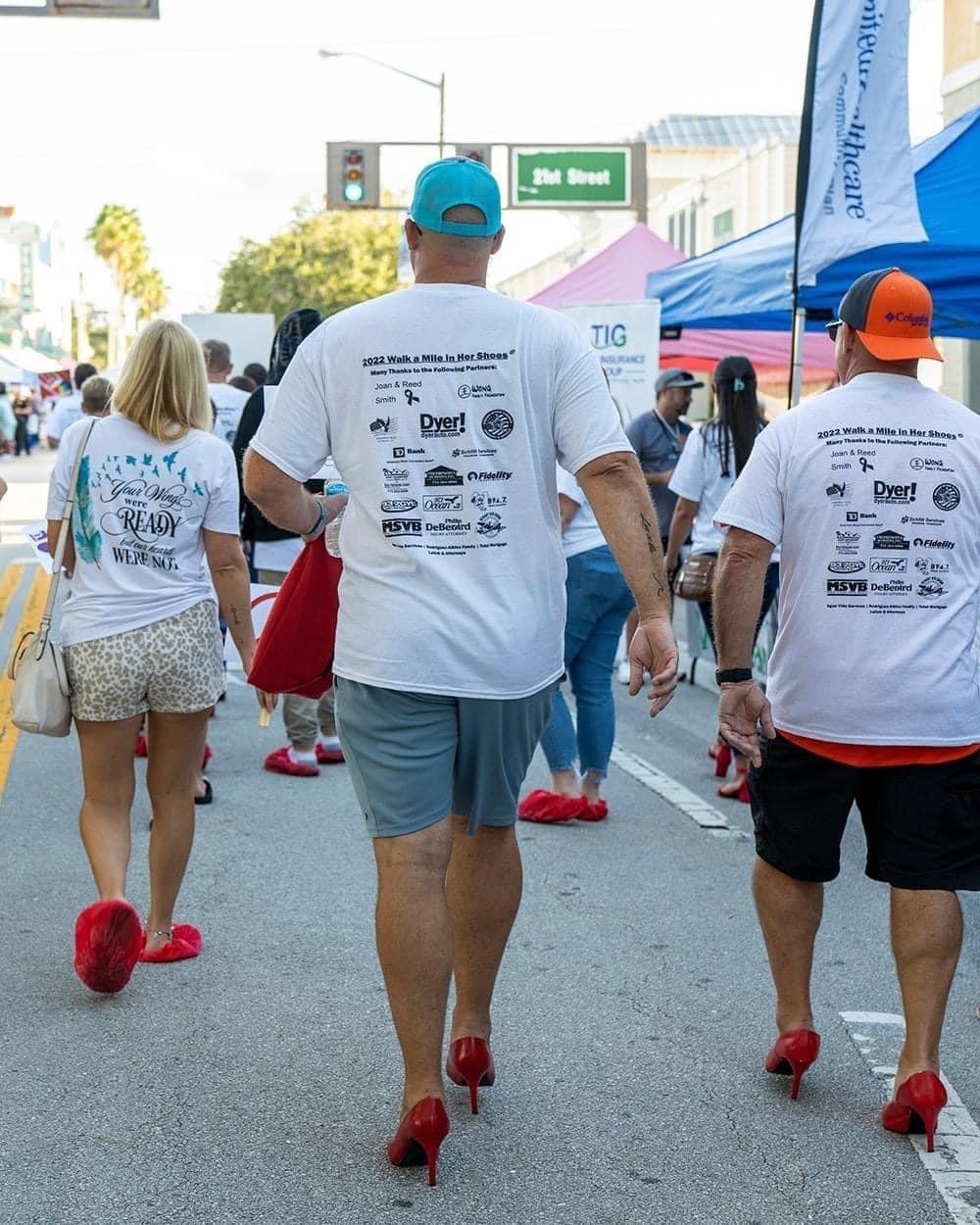 "I wish my calves look half as good as Joes. I'm jealous. I can't walk a block he's rocking it," one person humorously wrote.
Another commented, "Dem leggggzzzz, tho!!"
"So wonderful for All you are doing.If I could've came down I would've mist definitely!!God Bless," one supporter commented on the photos.
"Such wonderful foundations to help women in need of support and solutions," another wrote.
Walk A Mile In Her Shoes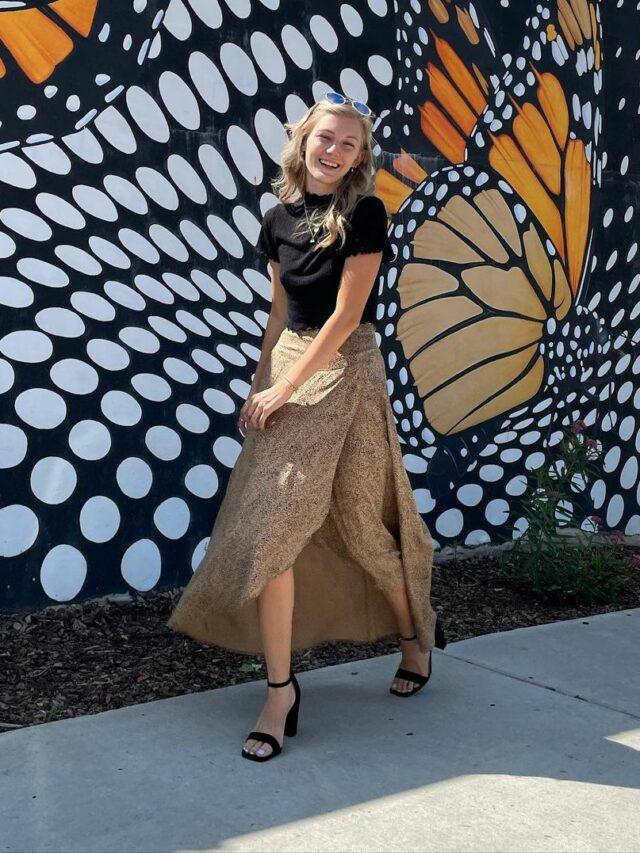 According to the website for "Walk A Mile In Her Shoes,"Since 2001, men, women, and their families around the world have joined award-winning Walk a Mile in Her Shoes®: The International Men's March to Stop Rape, Sexual Assault & Gender Violence. It is a dramatic opportunity to raise awareness in your community about the serious causes, effects, and remediations to men's sexualized violence."
You may also be wondering why men wear high-heeled shoes.
"We ask men to walk in women's high-heeled shoes to actively confront gender stereotypes and expectations," the website reads. "In this space of playful confrontation and openness, it's possible to reveal and consider many of the underlying causes of men's sexualized violence with less defensiveness and denial."
Gabby was tragically killed in August 2021 at the hands of her fiancé, Brian Laundrie.
They were on a cross-country national parks tour before he strangled her to death and left her body in the desert.
You may recall that on August 12, 2021, Utah police officers responded to a domestic violence call from an anonymous tipster.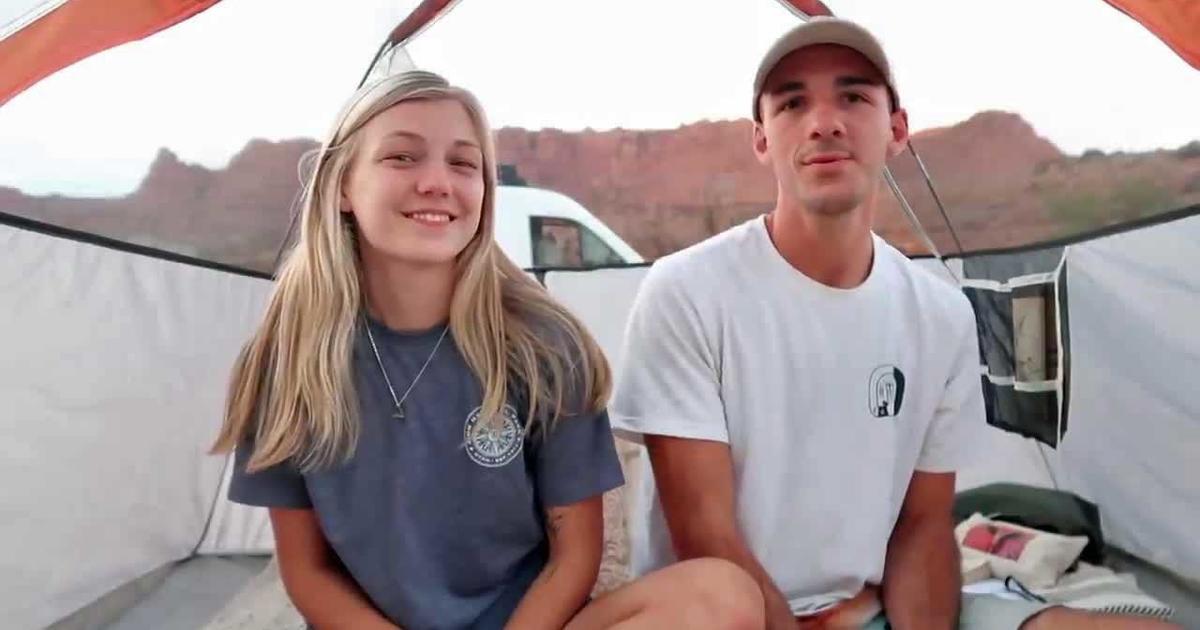 Two weeks prior to her murder, the couple was pulled over by police officers in Moab, Utah, following an anonymous call about a domestic violence situation.
Incriminating evidence of their tumultuous relationship was caught on a police officer's body camera.
While the couple was traveling through Moab, Laundrie was behind the wheel and driving her conversion van erratically.
On August 12, a domestic call involving the couple was made to Moab authorities, and the couple was pulled over. The call resulted in no arrests despite Utah state law mandating an arrest or citation in domestic violence incidents.
Police body camera footage show a tearful and distraught Gabby in the back of a squad car while Laundrie joked around with cops by their conversion van.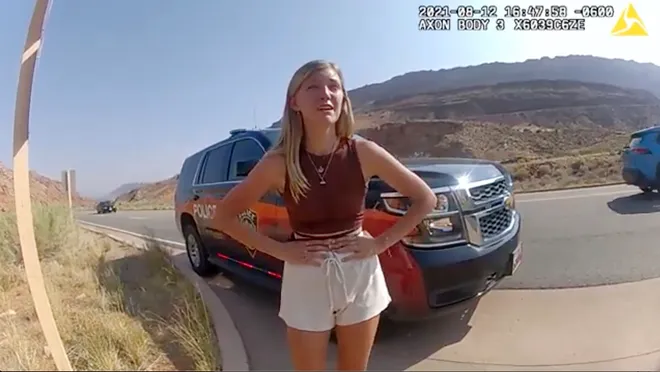 Fox News Digital first reported the domestic violence call which included allegations that Laundrie slapped and hit Gabby; however, both denied versions of the events to responding officers.
Laundrie had a cut on his cheek and Gabby had marks on her face.
An independent investigation into the August 12 incident was conducted and found "unintentional mistakes."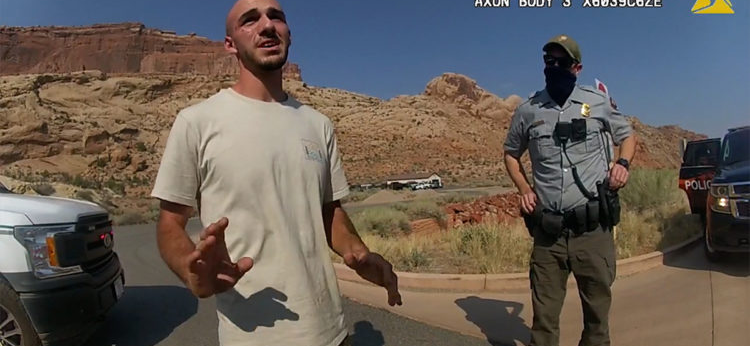 The investigation included interviews with both officers involved and the city's acting chief of police and looked into the incident reports, bodycam videos and other evidence.
Petito's parents have filed a $50 million wrongful death lawsuit against Utah police.