Model Leni Klum, the 18-year-old daughter of German model Heidi Klum, put on a sultry display in her Instagram Stories on Wednesday afternoon.
The aspiring model and current college student posted two photos to her Instagram Stories that showed off her long legs in a recent photo shoot, where she stepped out in nothing but a long white shirt.
Leni Klum Appears Pantless Under A Long White Shirt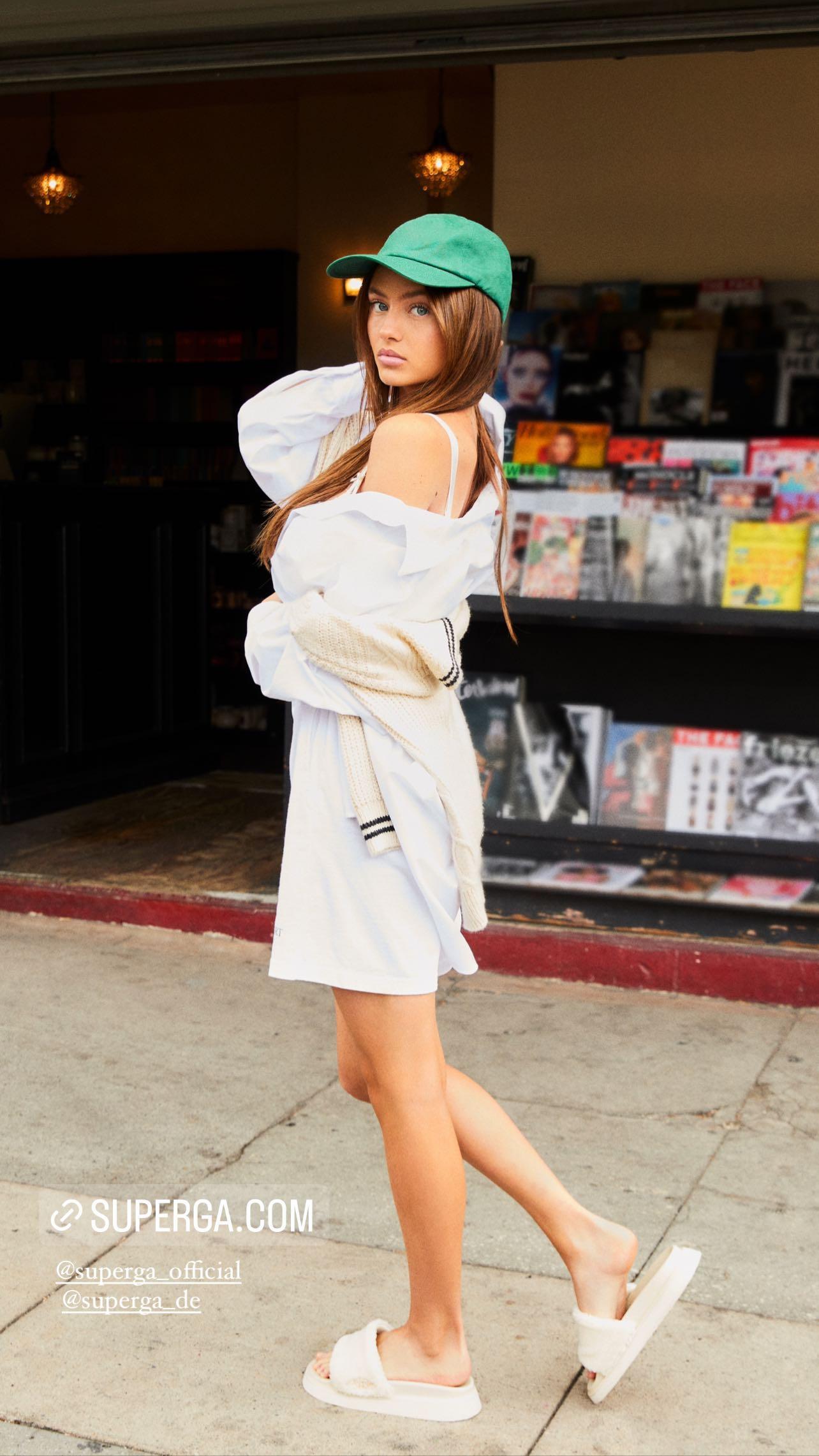 On Tuesday, the 18-year-old model stepped out in a bright green baseball cap and an oversized white shirt with cuffed sleeves that she wore off of one shoulder to reveal the white strap of her bra. The top trails all the way down to her upper thighs.
It's clear she isn't wearing any pants as she flaunts her long legs in fuzzy white sandals. She has a white cardigan with black stripes wrapped around her middle as she smolders for the camera with her long brown hair pulled straight over one shoulder.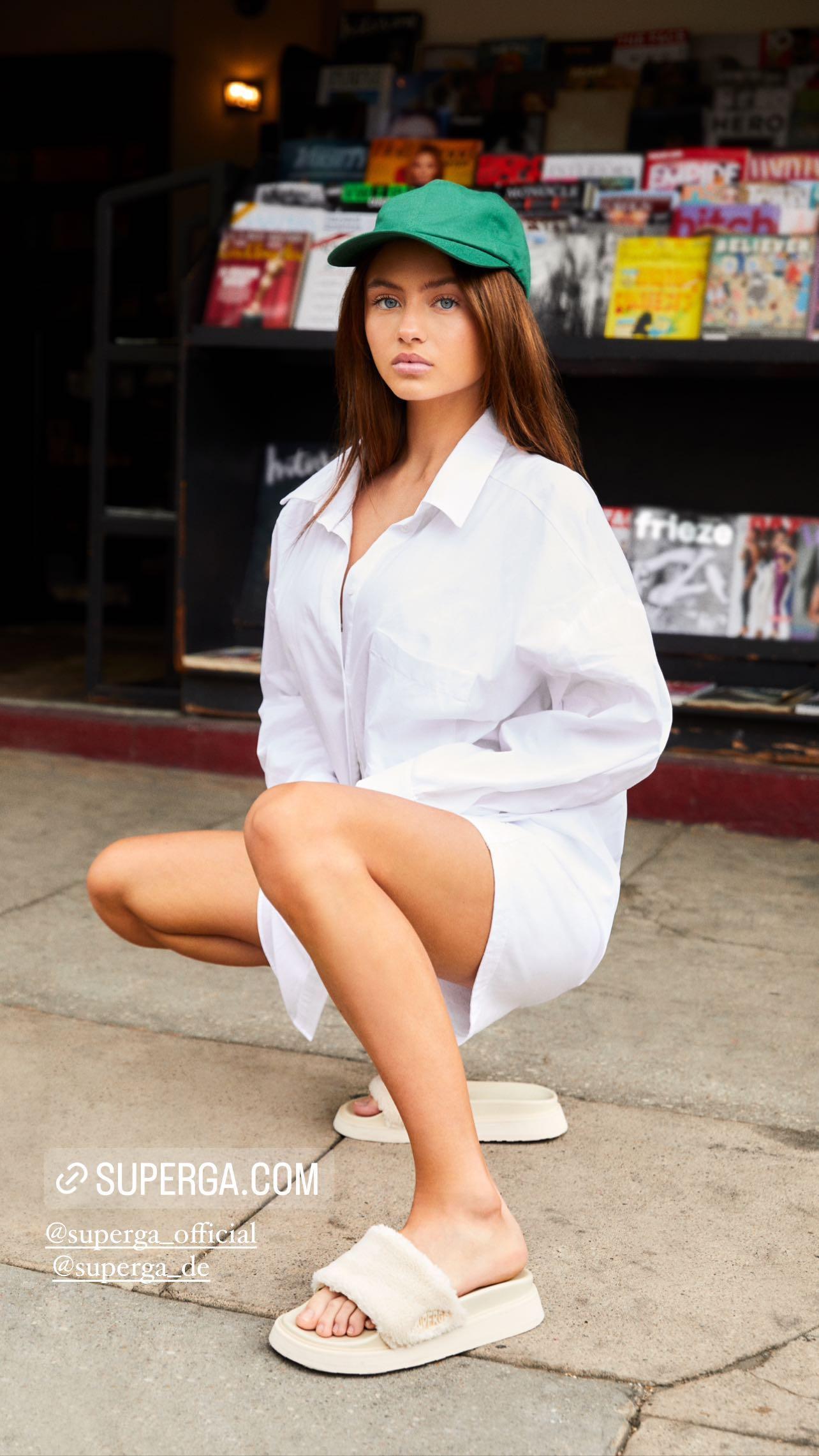 In another shot, Leni is squatting on the ground, showing off her fit physique for the camera. The tails of her long white shirt hang around her thighs as she purses her glossy pink lips for the shot.
In the snap, she included a link to superga.com, making sure to tag @superga_official and @superga_de in both photographs.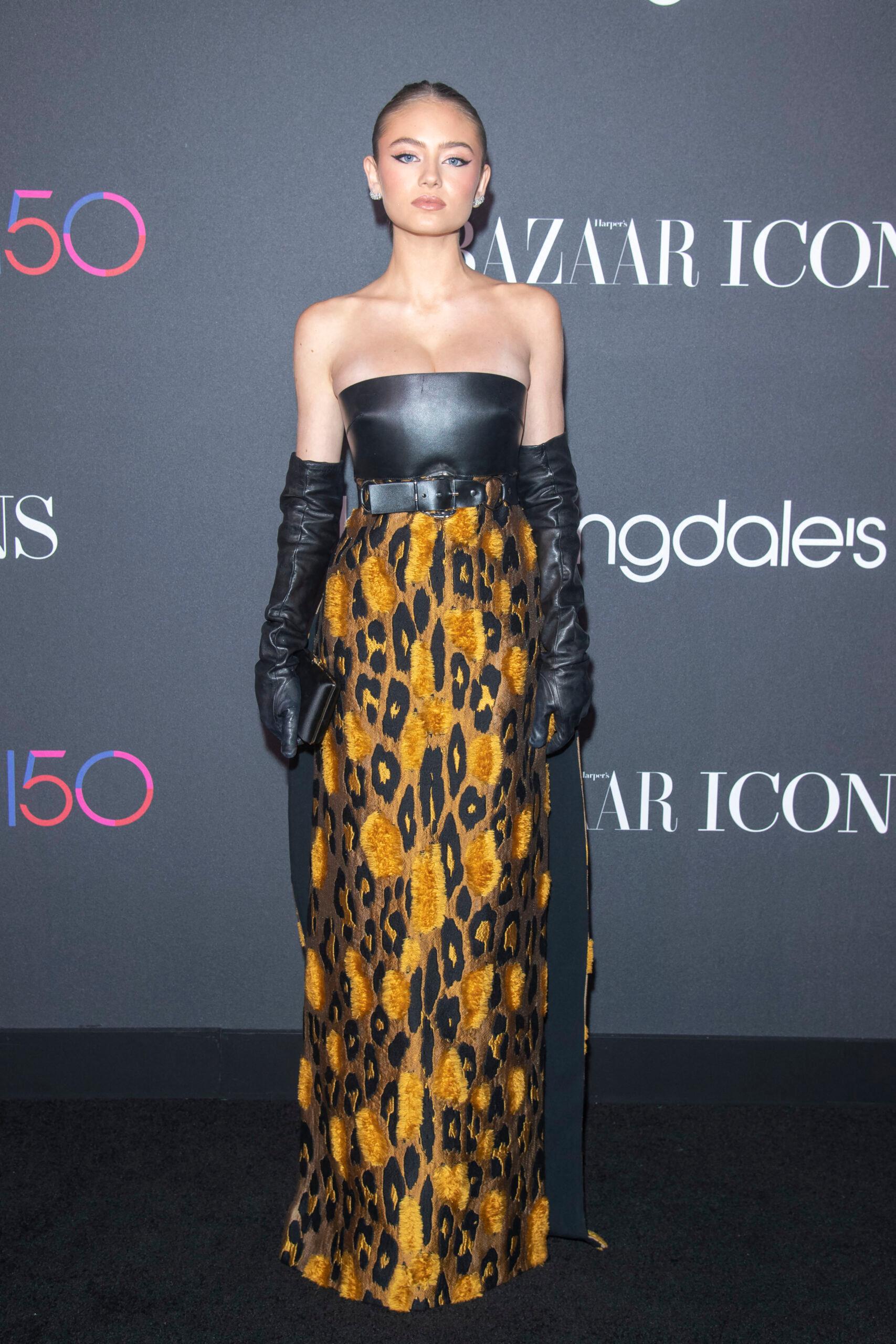 Leni recently graduated from the Pacifica Christian High School in Santa Monica in June and started college in New York City in August. Even though she is busy being a full-time student, she still wants to pursue modeling on the side.
She first appeared alongside her famous mother on the cover of German Vogue in 2020 before making her runway debut eight months later when she appeared in Dolce & Gabbana's 2021 Alta Mode show in Italy.
Heidi Klum Fully Supports Her Daughter Both In School and On The Runway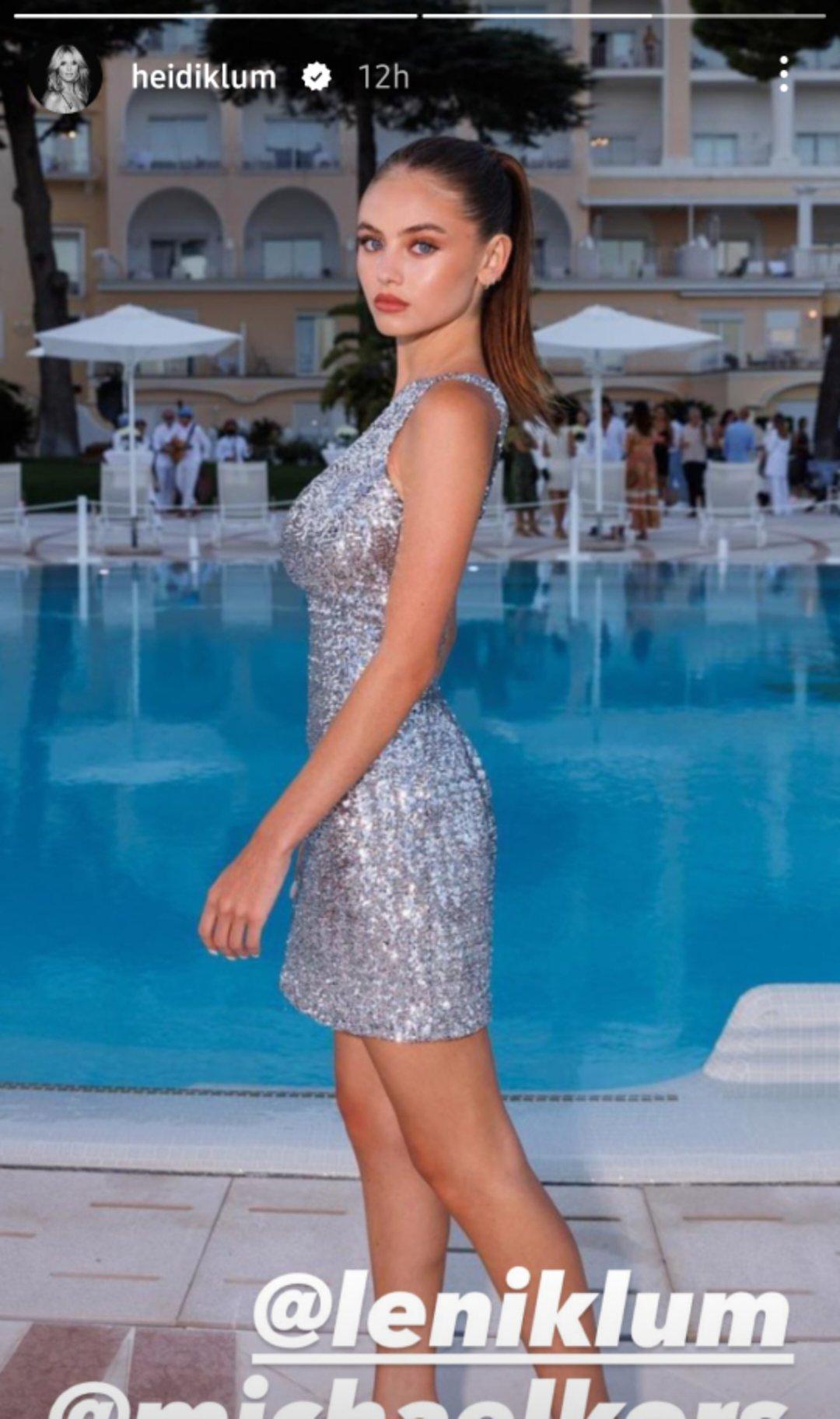 In an August 2022 interview with ET, the proud mom-of-four couldn't help but gush over her eldest daughter going off to college. "I am [so proud]. You know, she has her head screwed on right," she said. "Right now, college is on top of the list. It's not modeling and she's really excited for that next chapter in her life."
"Unfortunately, she is moving away from home," Heidi admitted. "Which is obviously sad but at the same time that she's got enough to go for it. She's moving to New York. I started in New York, so she knows New York inside and out because we shot 'Project Runway' there for so many years. So, she knows it well because I always move my family to New York when we were still filming. So, I think she's going to have a good time, but my heart will be sad."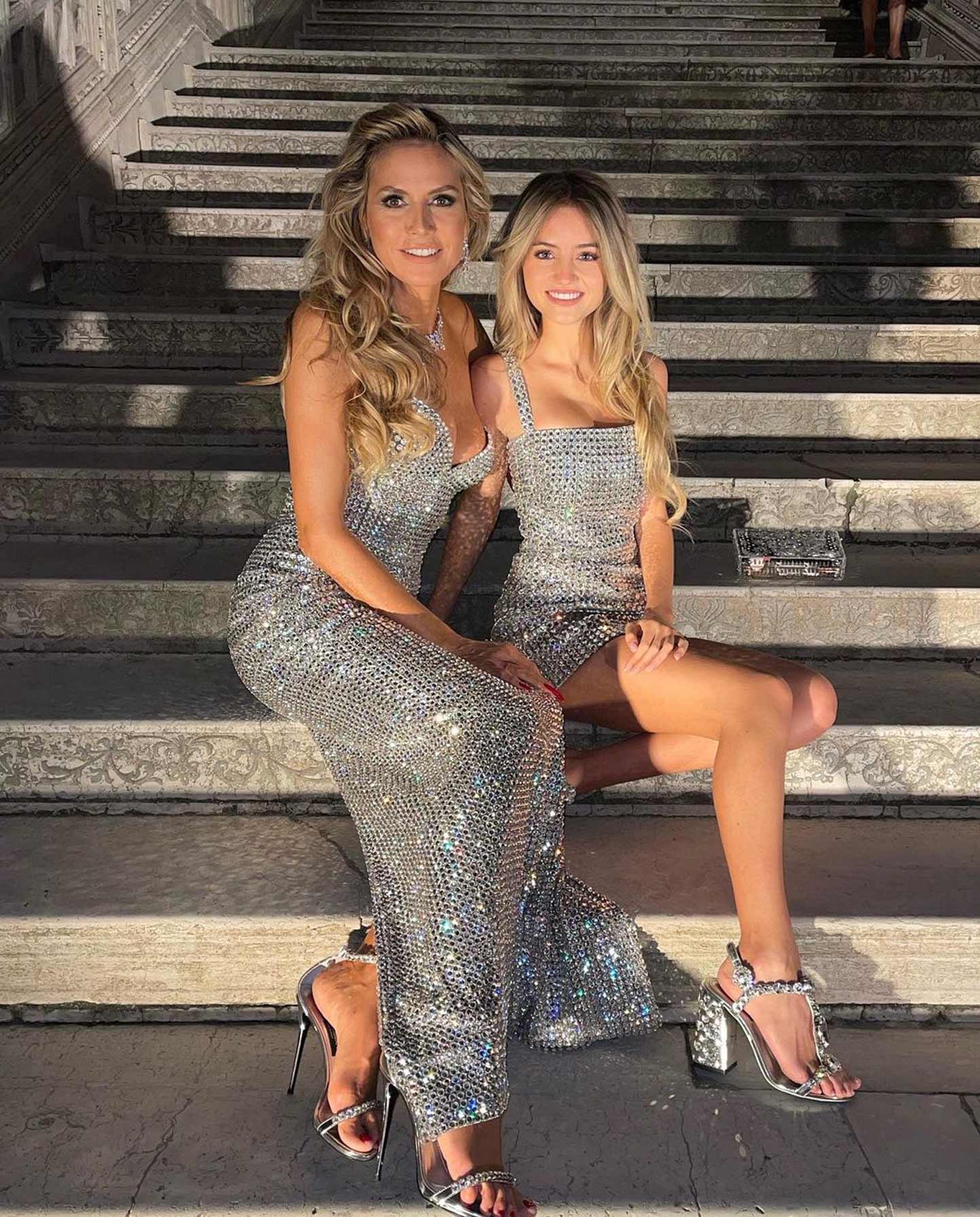 The former Sports Illustrated Swimsuit cover model, now 49, started off her career in New York City. Seeing her daughter begin her career there as too made the first-ever German Victoria's Secret Angel reflective of what it was like growing up as a model.
"I think any industry has positive and negative sides. In this industry, we see traveling. If you travel too much, it's hard to travel on your own a lot," she recalled. "I remember my heydays when I was not filming in one spot, like when I was young, I was with two kids with all the stickers from every place I went. And you were alone all the time."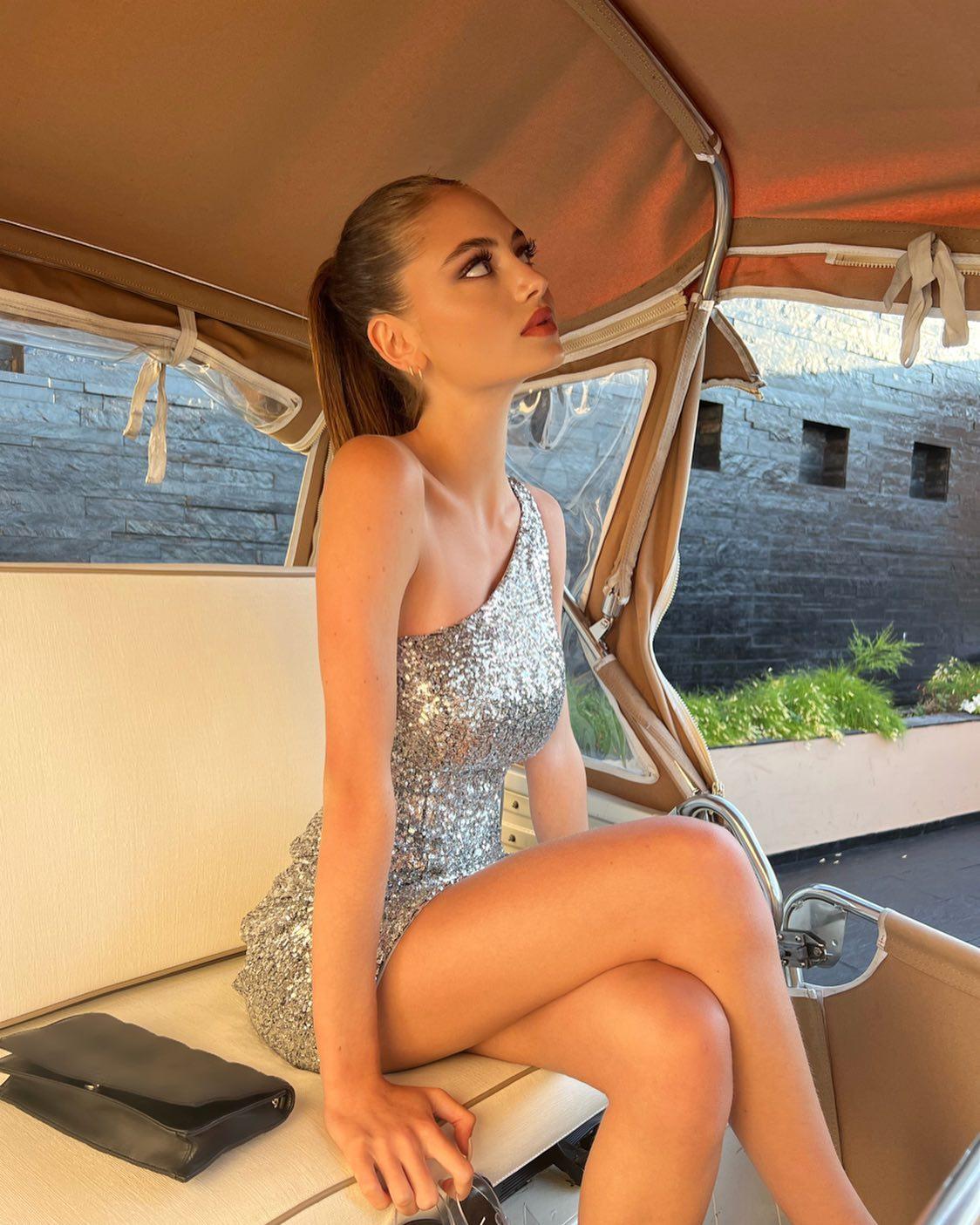 "You meet some strange people here and there. But you meet strange people in other jobs too," she continued. "So I feel like, you know, everyone learns their lesson as they live and get older and get more experience. You get only experience with learning."
When ET asked her what mistakes she wants to help her daughter avoid, Heidi said that her daughter "needs to make mistakes," adding, "You don't want to tell them everything already."
One lesson that her daughter already learned? The importance of sunscreen.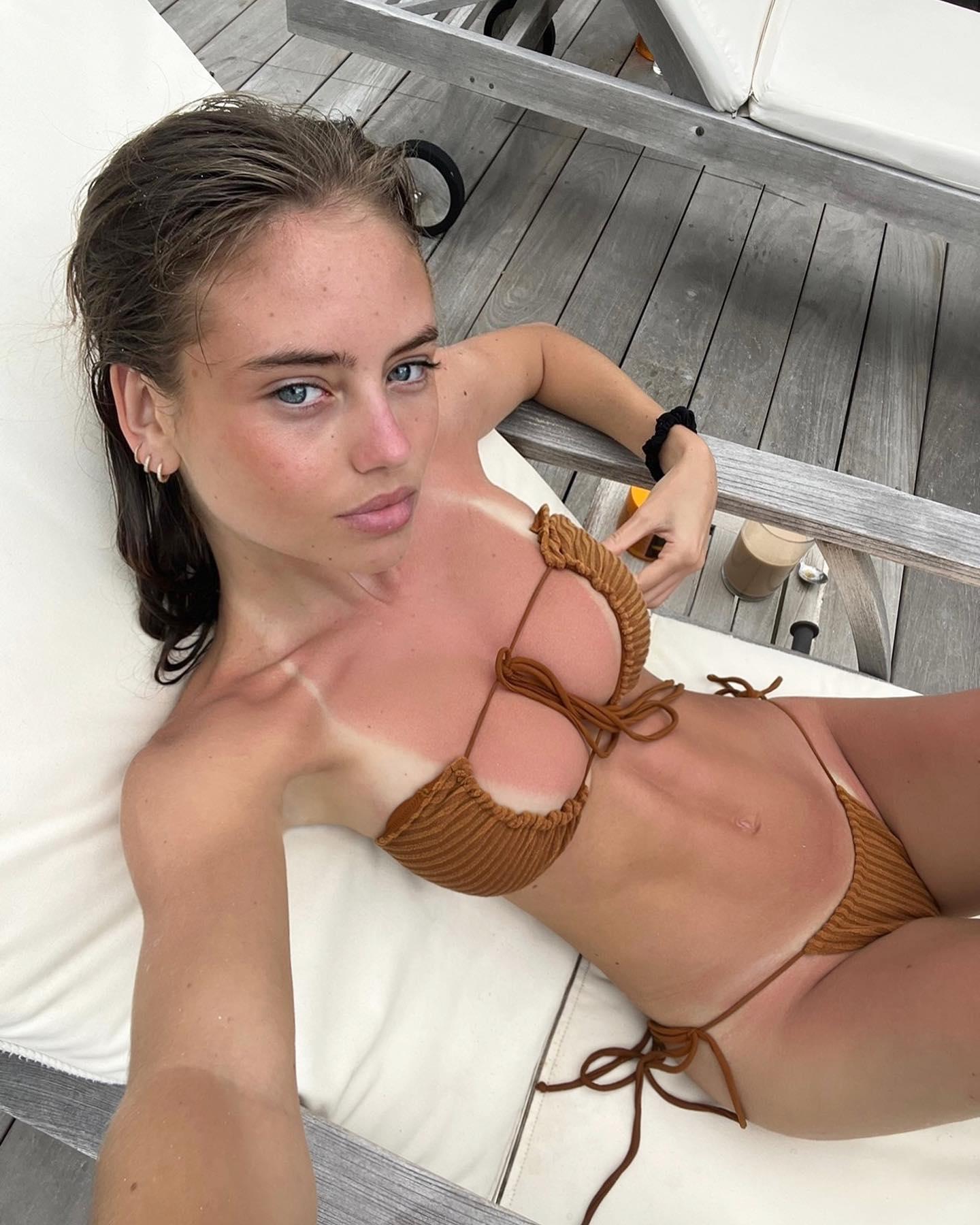 In an Instagram post earlier this summer, Leni posted a selfie that showed off a wicked sunburn, joking that she was "a little past sun-kissed" in the caption.
Fortunately, it looks as though her sunburn has healed and she is doing just fine!