Kendall Jenner is getting ready to outdo herself for the spooky season!
Although millions all over the world enjoy throwing a good Halloween party, nobody can top the model's themed parties, which she uses to mark her birthday every year.
Over the years, fans have seen her welcome her famous friends such as The Weeknd, Justin Beiber, Doja Cat, Jaden Smith,  Ariana Grande, and BLACKPINK's Jennie to her events in many amazing costumes. To that end, Jenner is already making plans for this year's grand affair, leaving fans excited and curious about what is to come.
Kendall Jenner Cannot Wait To Unleash Her Halloween & Birthday Plans For The Year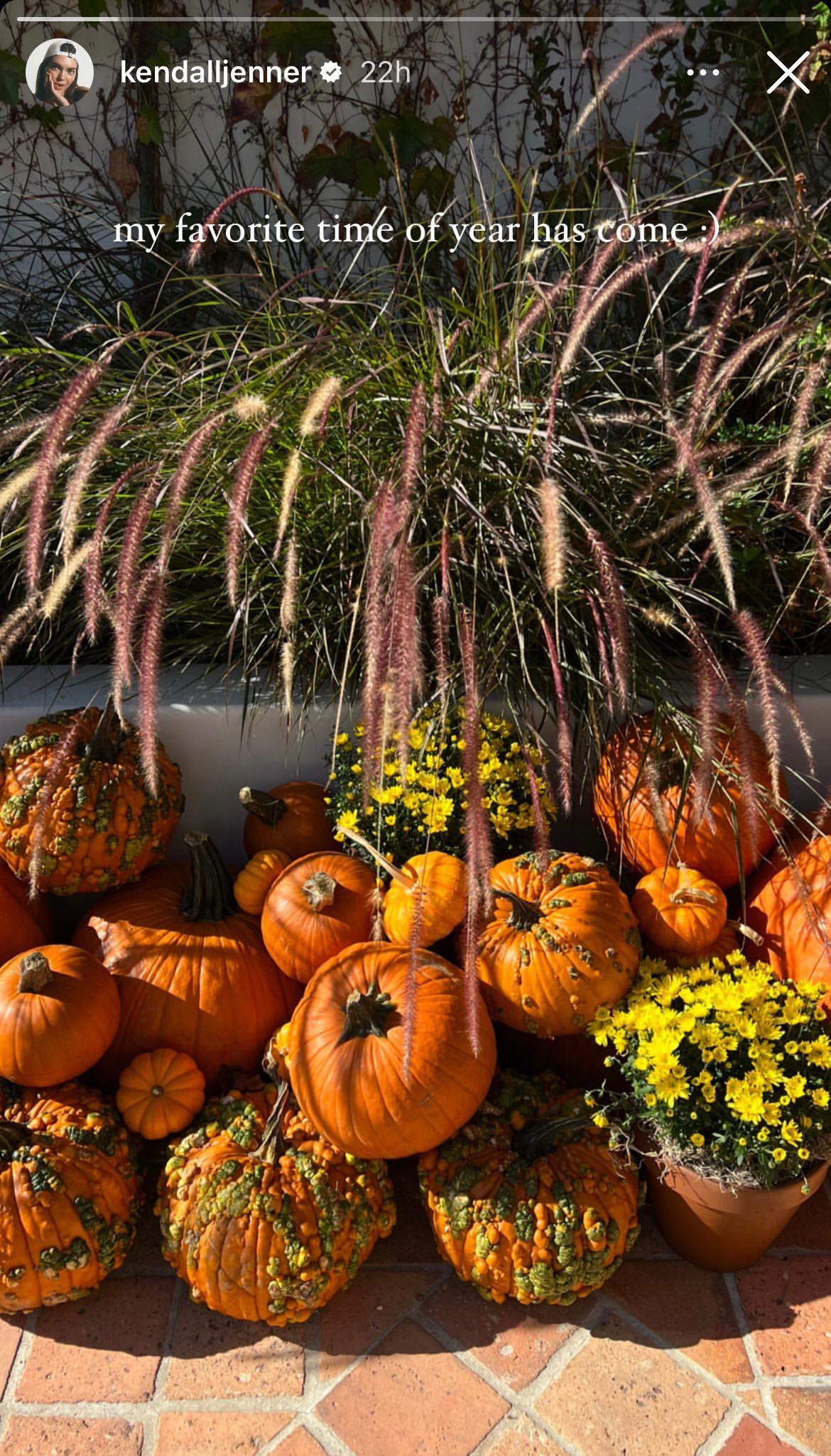 Using her Instagram Story, Jenner shared an image of a couple of potted plants and several pumpkins. She wrote, "my favorite time of year has come." While the supermodel has kept her plans under wraps, one can only imagine how dramatic this year's costume and the party will turn out.
In reminiscence, such imagination brings to memory last year's Halloween party. The "Keeping Up With the Kardashians" star definitely turned heads when she dressed up as a Martian Girl from Tim Burton's 1996 cult film, "Mars Attacks!" for her 26th birthday.
According to Vogue, the event, which was held at Harriet's Rooftop in West Hollywood, featured the 818 Tequila founder in a clingy red patterned bodysuit from the California-based brand L.A. Roxx and Maisie Wilen. The 26-year-old added a cone bra detail beneath the long-sleeved dress and colorful makeup to channel her gorgeous alien vibe.
Although the outfit clung to her body like a glove, what caught people's attention was the blonde beehive wig that she wore. The wig, which stood over a foot tall, was brought together by the bold crimson lipstick.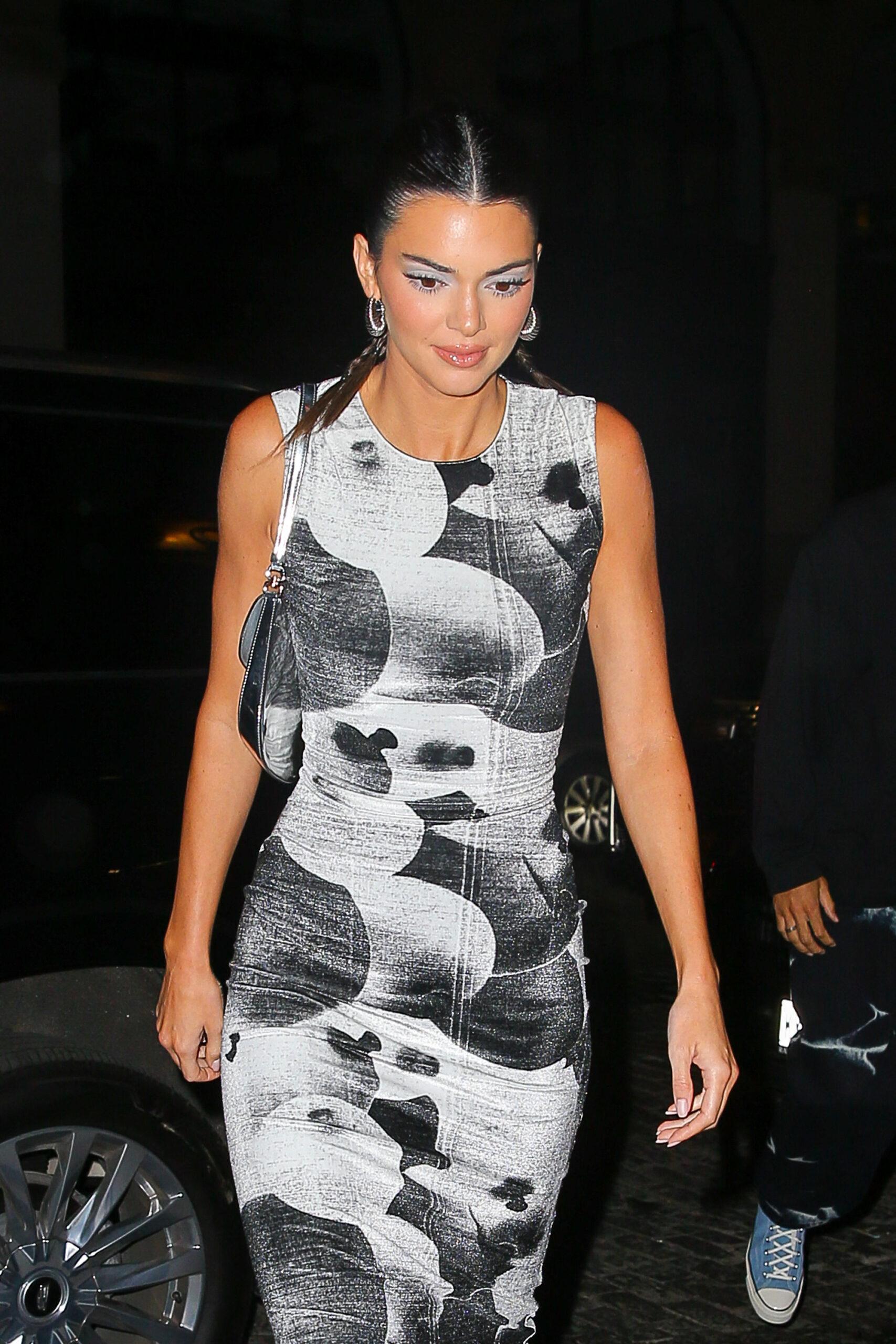 The daughter of Kris and Caitlyn Jenner ensured that her fans got a good look at her fit, which she uploaded to Instagram and captioned, "Mars Attacks! happy halloweeeeeen." The reality star credited OUAI founder Jen Atkin, Jennifer Lopez's makeup artist Mary Phillips, and stylist Dani Michelle for her transformation.
The post got fans praising her in the comments, adding to the millions of likes it already got. The since-deleted post also showed Jenner in the psychedelic red and white dress that the film's star actress Lisa Marie wore in the classic flick.
The 26-Year-Old Model's Jaw-Dropping Halloween Looks
Jenner's love and dedication to making one Halloween better than the last have piqued the interest of many, including news outlets like Hello! The Estée Lauder brand ambassador's style is so unique that the outlet has compiled a list of her best looks yet. Here is a rundown of Jenner's Halloween outfits since she started the tradition a few years ago.
In 2018: For many people, Jenner's 2018 Halloween look was perfect! The Vogue cover girl channeled her fem-bot skills into making her Austin Powers-inspired costume stand out. The model wore a sheer pink babydoll nightgown with matching heels.
View this post on Instagram
She paired the look with an enormous wig that is hard to miss, silky gloves, and a tiny handbag. The "Recognize" video vixen also joined forces with her sisters — Kim, Kourtney, Kylie, and Khloé — and dressed up as Victoria's Secret Angels. The Kardashian-Jenner clan was reportedly sent "actual runway looks and real wings to borrow for the night."
For 2019: The brunette beauty looked every bit like a magical creature with her short golden dress, which she paired with dramatic horns, wings, and pointy elf ears.
Then in 2020: Known as the year of the pandemic, 2020 was the year Jenner opted to dress up as Pamela Anderson from her 1996 film, "Barb Wire," straddling a motorbike and holding a sign that encouraged people to vote.
She also rocked several of Anderson's classic outfits from the movie, including a black bodysuit with fishnet tights. The party that followed resulted in heavy backlash from observers who felt the "Ocean's 8" cameo actress should have obeyed Los Angeles county's "Safer-at-Home order" that was in effect at the time. 
With all these looks in her bag, one can only expect the Jenner queen to ramp up the temperature on her costume this year. Fans are already hoping to see the "Hawaii Five-0" actress pair up with her sisters again and give them something new to gush over.