Model Kindly Myers is strutting her stuff in her rhinestone cowgirl boots!
The Nashville-based model is currently on vacation in Turkey, so on Tuesday, October 4, the former soldier turned model decided to delight her eager followers with some more snaps of her sheer rhinestone dress.
Kindly Myers Strikes A Pose In A Sheer Rhinestone Dress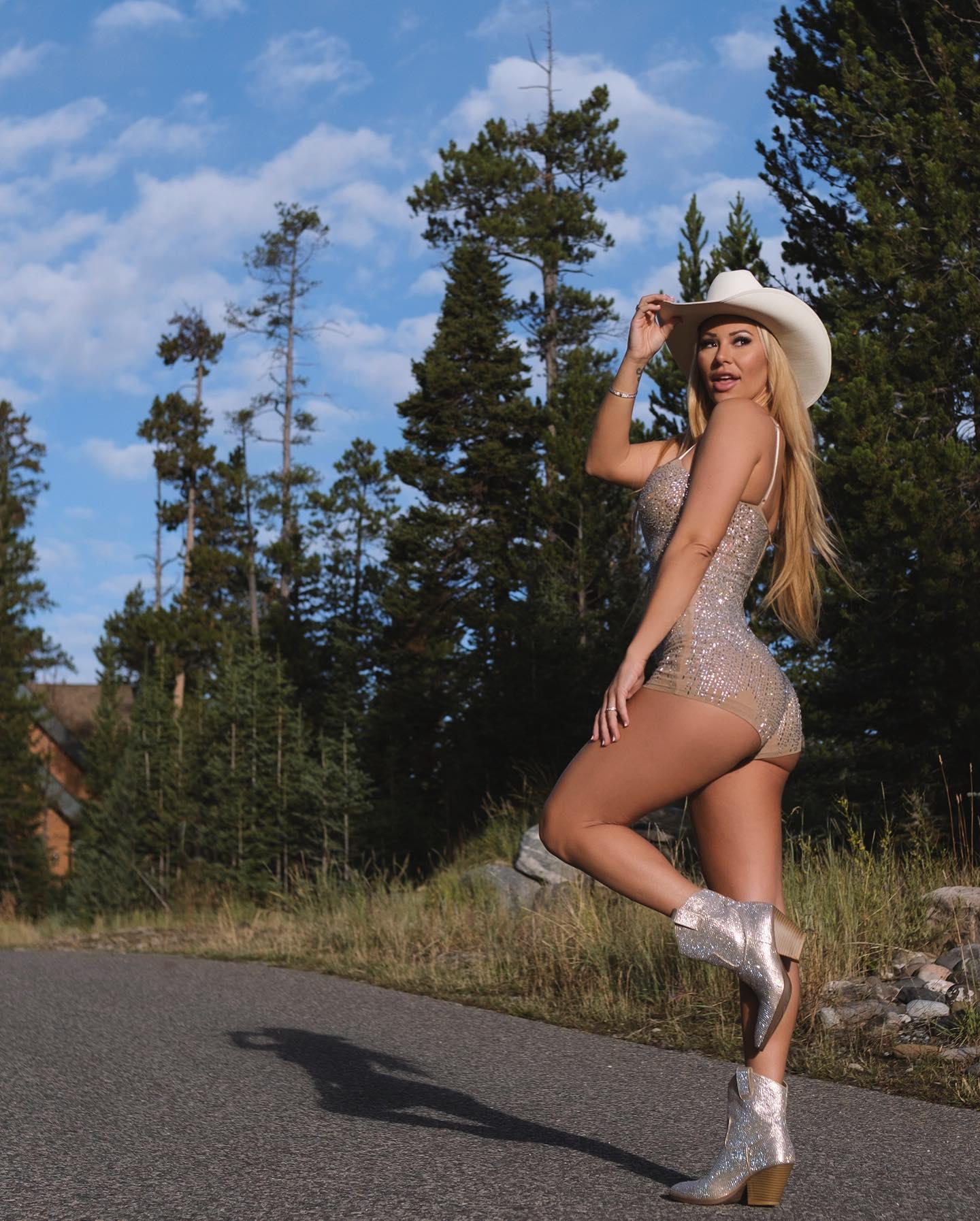 On Tuesday, October 4, the Army National Reserve veteran shared three previously unseen photos on Instagram to delight her followers. She tagged the location as Istanbul, Turkey, but the photos look like they were taken from her photoshoot back in her hometown as Nashville.
In one of the photos, Kindly stands with one leg bent in front of the other as she turns back to look at something over her shoulder, holding a white cowboy hat with one hand as her long blonde hair flows down her back.
She is wearing a tight-fitting rhinestone dress that barely covers her sunned buns and glittering cowboy boots that feature the same rhinestone glitz. In the caption, she asked, "Will you be the yee to my haw? 🤠" and tagged @jpaullphoto for the shots and @amainglace for the gorgeous dress.
Kindly Myers Shares More Cowgirl Snaps In A Sheer Sequin Dress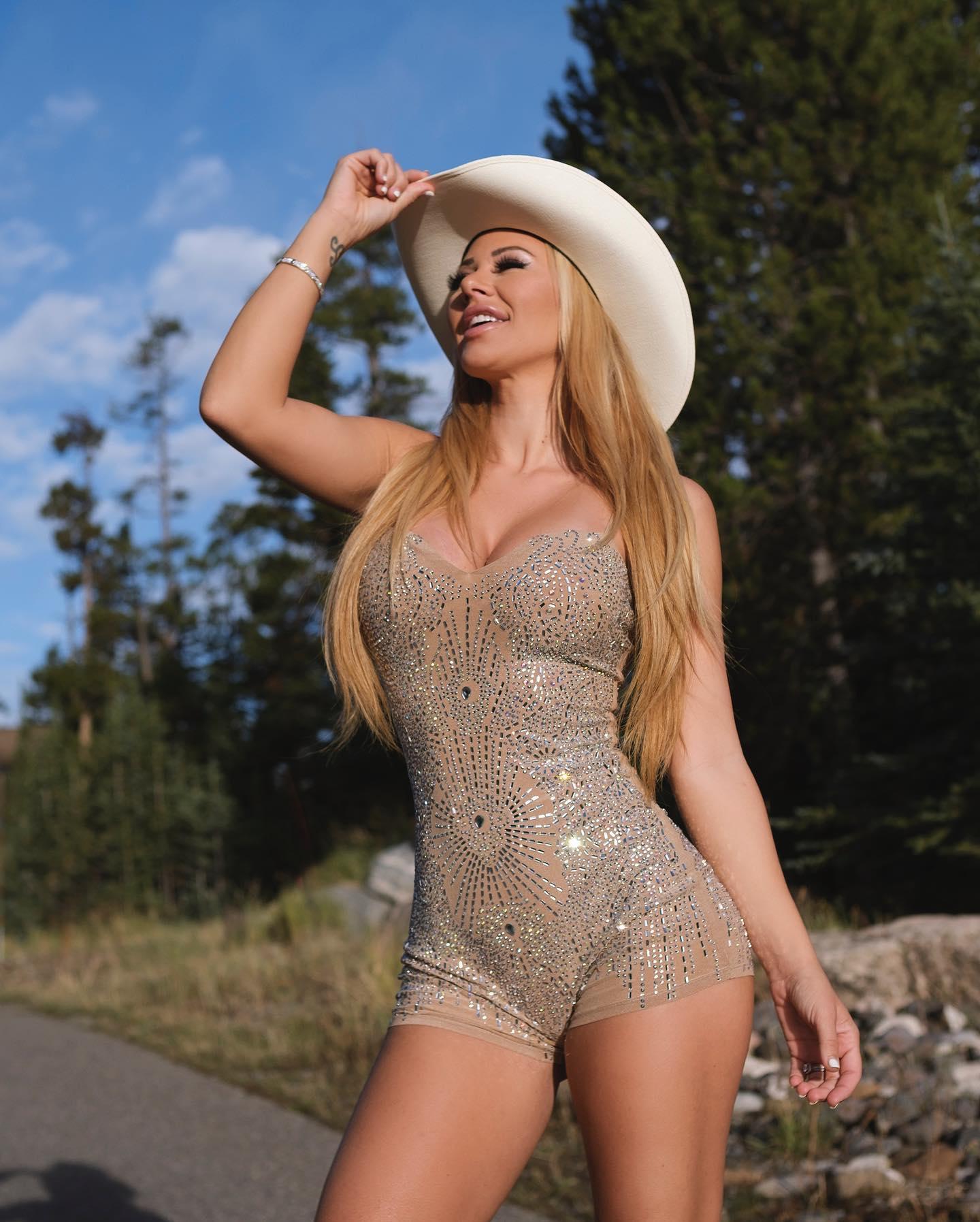 In another shot, the "Babes In Toyland" host gives fans another close-up look at the sequin pattern on her outfit as she poses with one arm out to the side and another hand tilting up the wide brim of her white cowboy hat. She has her face turned up towards the sun as she smiles, showing off her glossy pink lip.
Her golden blonde hair falls straight past her shoulders, hiding the thin skin-colored straps of her sequin dress. The material is only a shade darker than her sun-kissed tan, but still hugs her curves and allows her to flaunt her fit figure for her millions of Instagram followers.
Fans showered the most with heart-eye and red heart emojis, with one fan saying that her latest post is just "Wonderful, wonderful 😍🔥😍🔥😍🔥😍🔥😍🔥😍🔥😍🔥😍🔥."
Fans Can't Stop Gushing Over Kindly's 'Gorgeous' Sequin Dress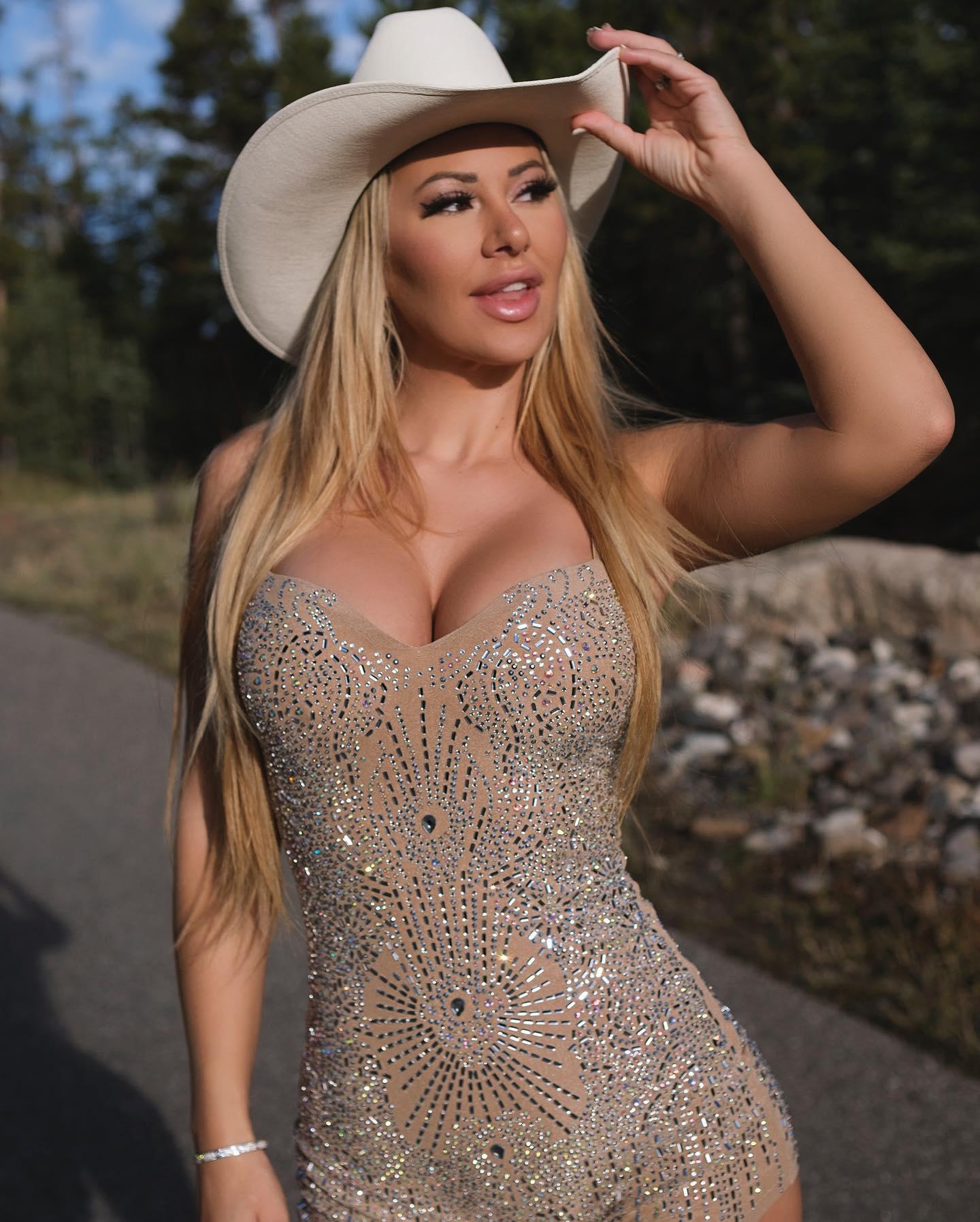 In the third and final shot of her Instagram carousel, the social media sensation gives fans another look at her face and her long lashes as she continues to prop her large cowboy hat up with one arm. Her silver bracelet perfectly compliments the glittering silver sequins on the dress that flow out in a spiral pattern throughout the fabric.
"Gorgeous! 🥰," one fan wrote. "Wow love you're precious and nice 💖💖💖💖," another fan commented. "Let's get it on my favorite cowgirl 🔥🔥🔥," a third follower gushed. "Very beautiful🧡🧡🧡," another fan chimed in. "Absolutely beautiful angel 🌹🌷❤️🥰😍❤️❤️❤️❤️," another follower added.
"🔥👏 the queen has arrived!! I'm obsessed with this outfit!! Happy Tuesday friend!" another fan commented. "Absolutely stunning 🔥🔥," another follower wrote. "Ur so gorgeous 😍💕," another fan gushed. "Gorgeous cowgirl," another follower added. "Oh Yeah 🔥🔥Giddee Up🔥🔥," another fan chimed in.
Kindly Shared The Pics… Now Get Ready For The Video!
In an Instagram video posted late last month, the Nashville-based model shared a 14-second clip of her dancing to the tune of Glen Campbell's hit song, "Rhinestone Cowboy."
Kindly tilts her cowboy hat as she stands in the street before she raises both hands in the air and shakes her hips from side to side. At the end of the video, she blows a kiss to her followers, who showered the post with heart-eye and fire emojis.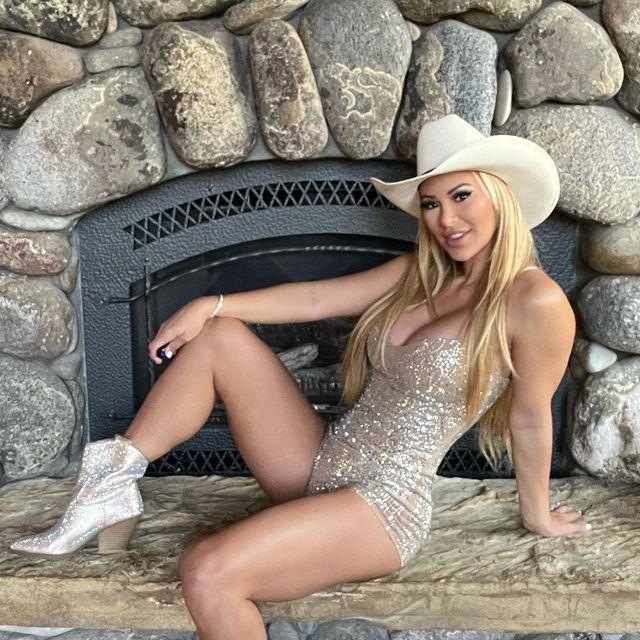 Model Dana Hamm commented, "Too cute bb 💖." Another follower called her a "Beautiful country girl." Another fan agreed, writing, "What a beautiful cowgirl." A third follower called her "Lovely cowgirl queen @kindly! 🔥🔥🔥," while yet another called her a "beautiful princess."
"🔥🔥🔥 omg love it!!" another fan commented. "Perfect 😍😍😍," another follower wrote. "Love your outfit! ✨," a third fan chimed in. "😍😍😍 absolute perfection in this," another follower chimed in. "This is so cute!😍🤠," another fan added. "You are the hottest cowgirl I have ever seen baby 🔥🔥🔥🔥🔥🔥🔥❤️❤️❤️❤️❤️😍😍😍😍😍," another follower gushed.
Interested in more Kindly Myers content? In another post, she hit the pool in Turkey in a tiny green bikini. Fans can check out those "awesome views" by clicking here.