Dr. Pimple Popper is lighting up social media with another mind-blowing explosion, which is once again being compared to food.
Dr. Sandra Lee shared the stunning video on Instagram, where she exposes one of the biggest pops we have seen in a long time. As you know, the good doctor has been a steady figure on television, because we just can't get enough.
"Happy Friday, popaholics! Rate this pop on a scale of 1-10💥 I think it's a winner!" she captioned the banger.
Dr. Pimple Popper Slices And Dices A Monster Cyst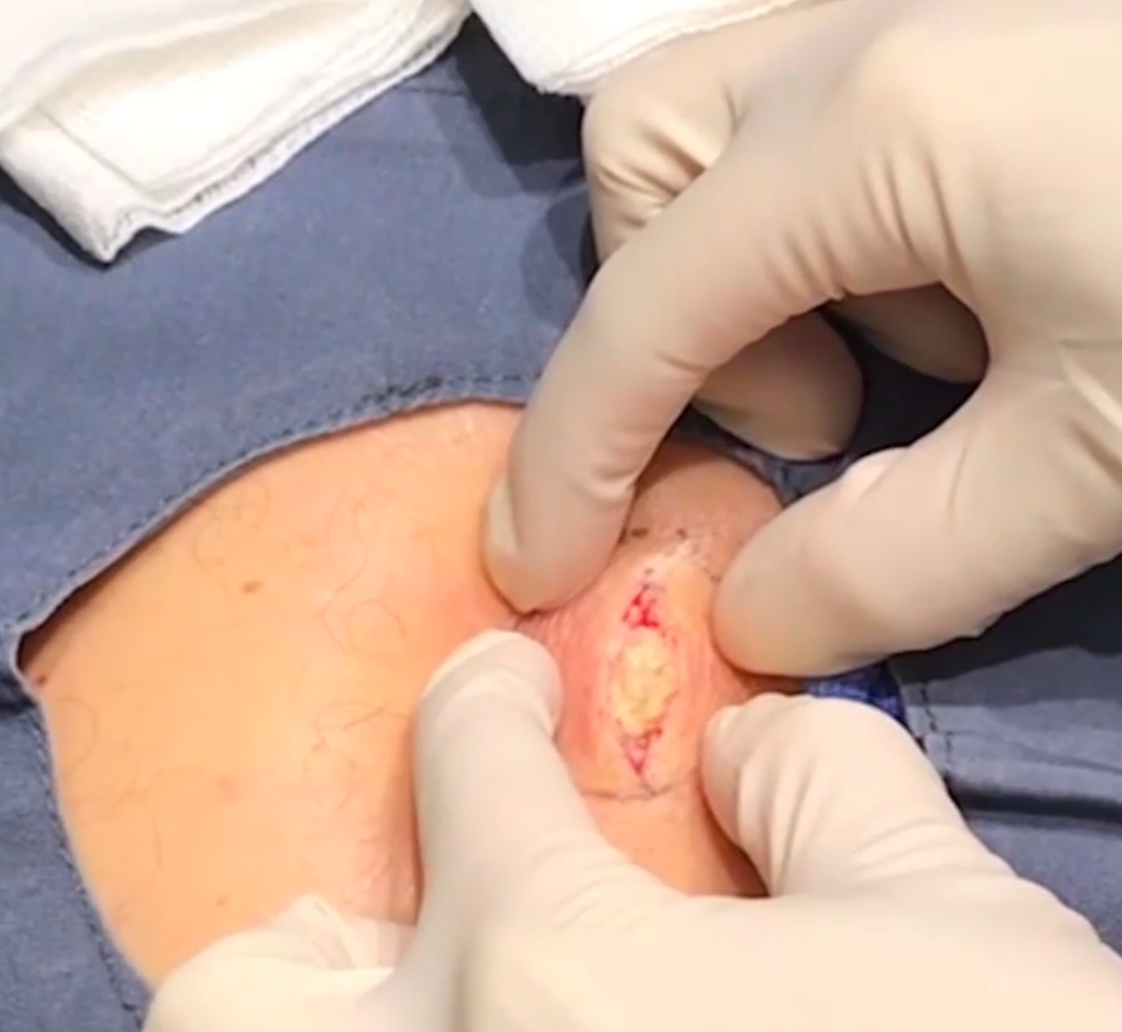 To start, part of this video is in slow motion, making it that much better. But, the doctor takes a normal approach for a massive cyst of this size by slicing open the top of it before she gives it a good squeeze. You can see the doctor's outline with a black marker to show the size of the mega pimple. Let's get it going!
Fans are eating this one up, literally, by comparing this one to a specific type of food. After giving this pop a 10 out of 10, this person wrote, "The sac reminds me of ricotta stuffed shells!!"
Another added, "It's not just the pop but seeing the sack removed in one piece that is so satisfying. Like – Yes!" Oh ya, if you watch to the end, the doctor removes the giant sac that surrounded the white/yellow colored liquid that comes pouring out of the cyst.
Dr. Pimple Popper — Here Comes The Ricotta Stuff Shells!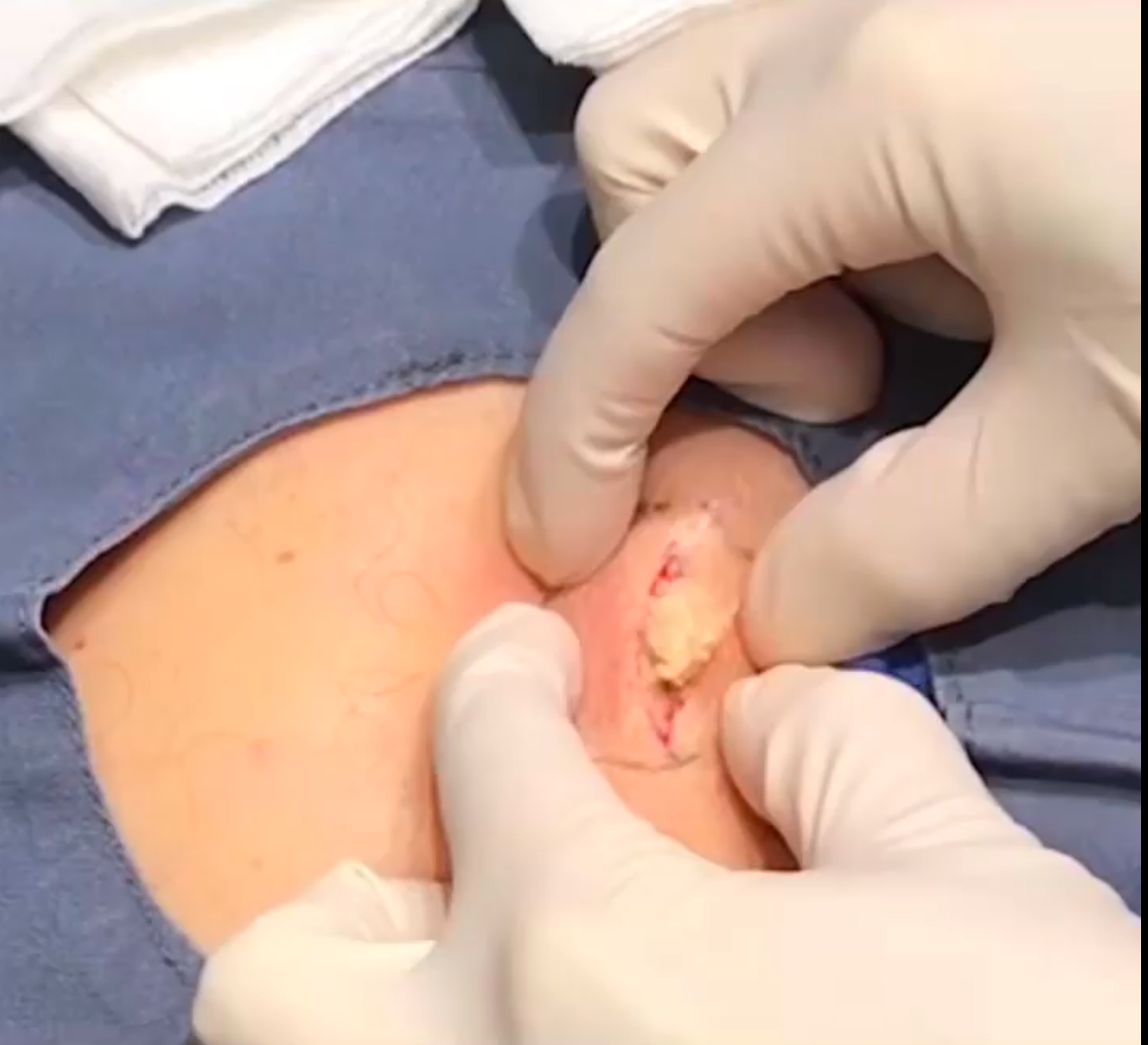 One fan was so blown away by the ending, she wrote, "I love you and your show but man, idk if I can follow cuz some of these are just nasty. I even turn my head when I watch the show." No way! We love it.
As you can imagine, the video got a ton of "10" responses and even a "12." I think we can all agree with this one, "love big explosion and finish with a good sac" and this "The pop was good, but getting the sac out was the piece de resistance."
Last month, Dr. PP made headlines after airing an episode featuring a woman who was infested with over 500 pimples. Of course, she had a field day. Turns out, the person was suffering from "cylindromas" which are "appendage tumors of uncertain histogenesis. They may occur as solitary or multiple lesions. In case of multiple lesions numerous small papules and/or large dome-shaped nodules are present on the scalp like a turban, hence the name turban tumor."
Scroll Down To See The Video…
Dr. Sandra Lee Gives This Massive Pimple A Good Ol' Squeeze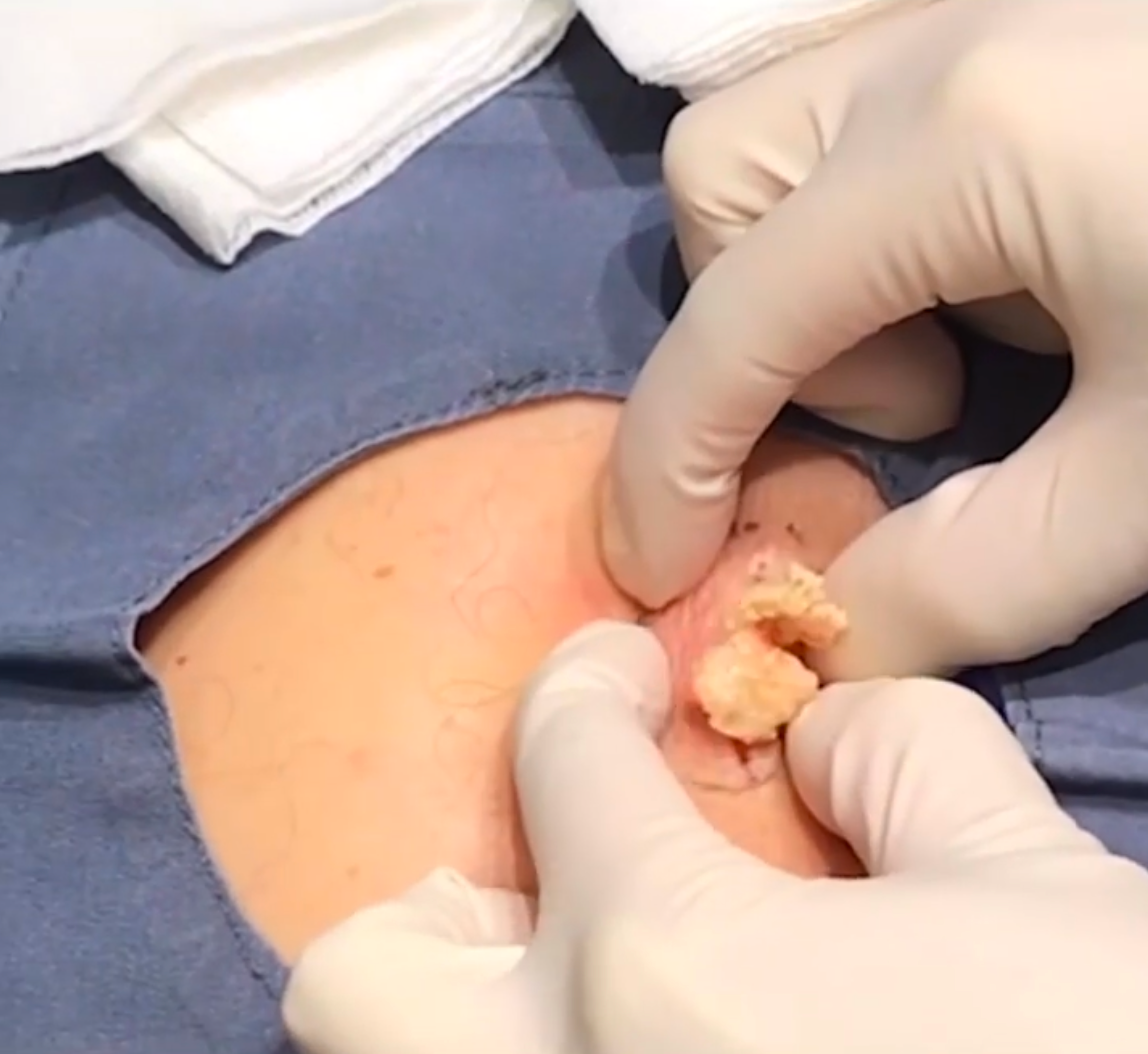 "These bumps don't stand a chance against #DrPimplePopper!" the doctor's network posted on Instagram with the video. The images are brutal with many of the pimples gathering in the woman's navel area, arms, and trunk.
If you don't follow Dr. Pimple Popper on Instagram…you should — because she continues to shock and awe fans on social media.
Check This Out!
See The Stunning Video…Below!
View this post on Instagram