Sommer Ray went into full bombshell mode for her most recent Instagram update!
The social media sensation took to the social media site on September 28 to share a stunning summery image with her 26.1 million followers, much to their delight. Sommer ignited fans' imagination with a sexy bikini look that flaunted all of her killer curves.
Going For A Fun, Wild Look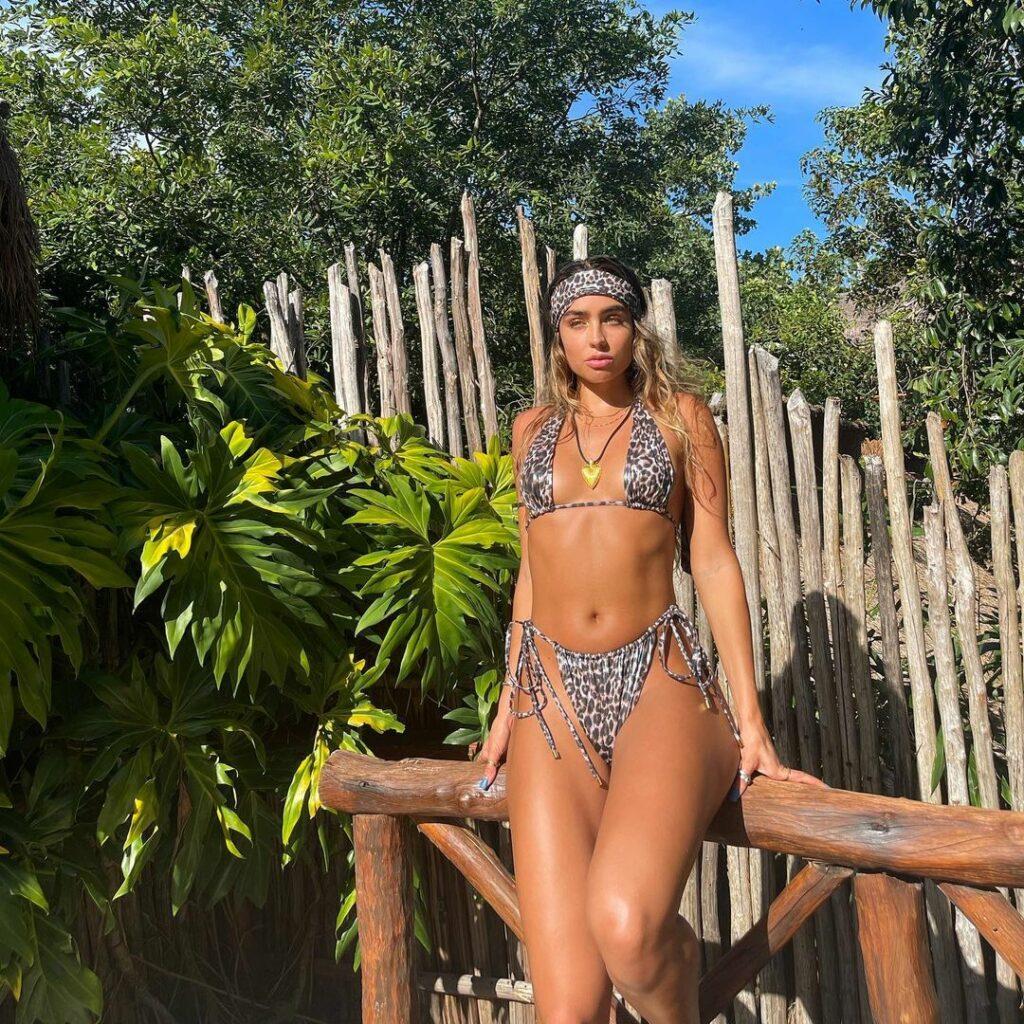 The 26-year-old likely gave her followers who are experiencing fall weather right now a serious case of envy when she uploaded her set of sizzling snapshots to her feed. In the photos, Sommer was pictured rocking a leopard-print bikini that included a top with halter-style straps tied behind her neck, showcasing her toned arms. The gap between the cups was wide, and it displayed ample cleavage.
Sommer teamed her upper garment with a tiny pair of matching animal-print bottoms. Its thin straps sat high on her sides, helping accentuate her petite waist against her full hips. The front side rested low across her midsection, which allowed her to flaunt her taut tummy and abs. Meanwhile, the high leg cuts exposed plenty of skin.
Flaunting Her Tan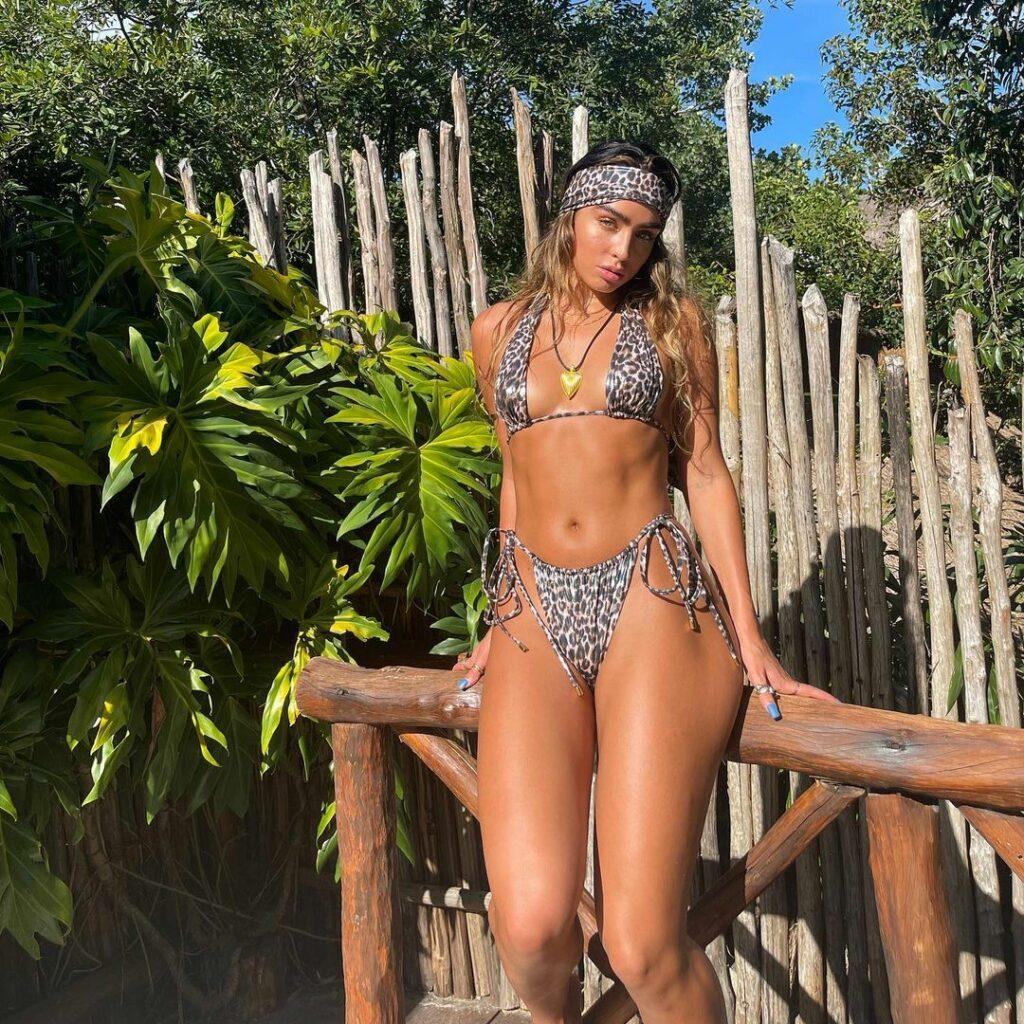 The natural tones of the bikini's animal print complemented Sommer's deep tan. She let her long, blond tresses cascade over her shoulders and added an accessory such as the bandana that matched her swimwear wrapped around her head. The model also rocked rings, two chain necklaces, and another with a black strap and a gold heart pendant.
For her natural-looking glam, Sommer painted her plump pout a pink color. She sported shimmering bronze eyeshadow, bronzer, and highlighter.
Pulling Up The Side Straps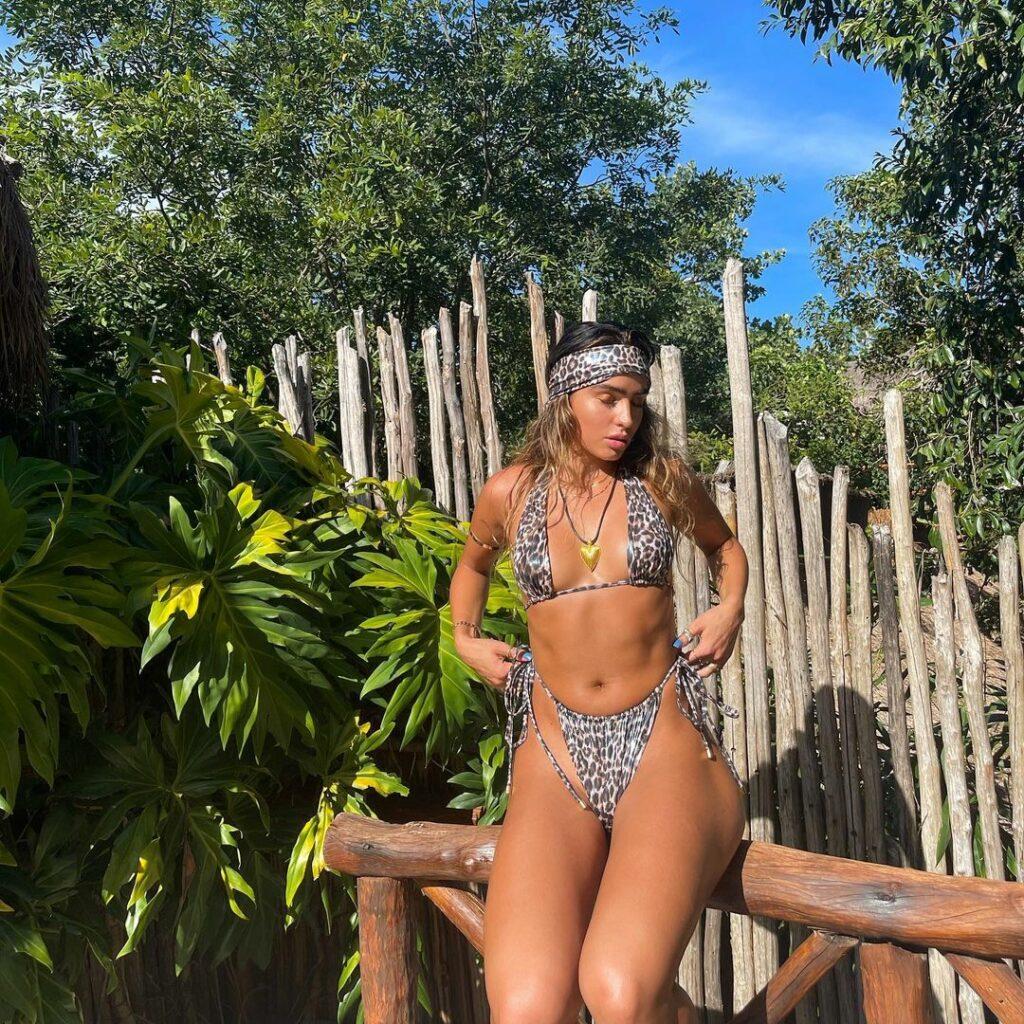 Sommer spent some time outdoors, basking in the sunlight. She perched on a wooden railing while angling her face to the side and gazing at the camera. A fence, lush greenery, and a glimpse of the blue sky filled up the background of the shot. Although, it seemed like viewers were more glued to the influencer and her bikini. Sunshine enveloped Sommer's body, making her bronze tan look so glowing.
A swipe to the right showed the Colordao native tugging at her bikini bottoms as she fully sat on the railing. The third picture, meanwhile, provided a closer look at Sommer's killer physique. She struck more similar poses in the next three slides.
In the caption, Sommer wrote something in Spanish — "me porto bonito."
As per Google Translate, it means "I behave pretty."
Fans Shower Sommer Ray With Gushing Messages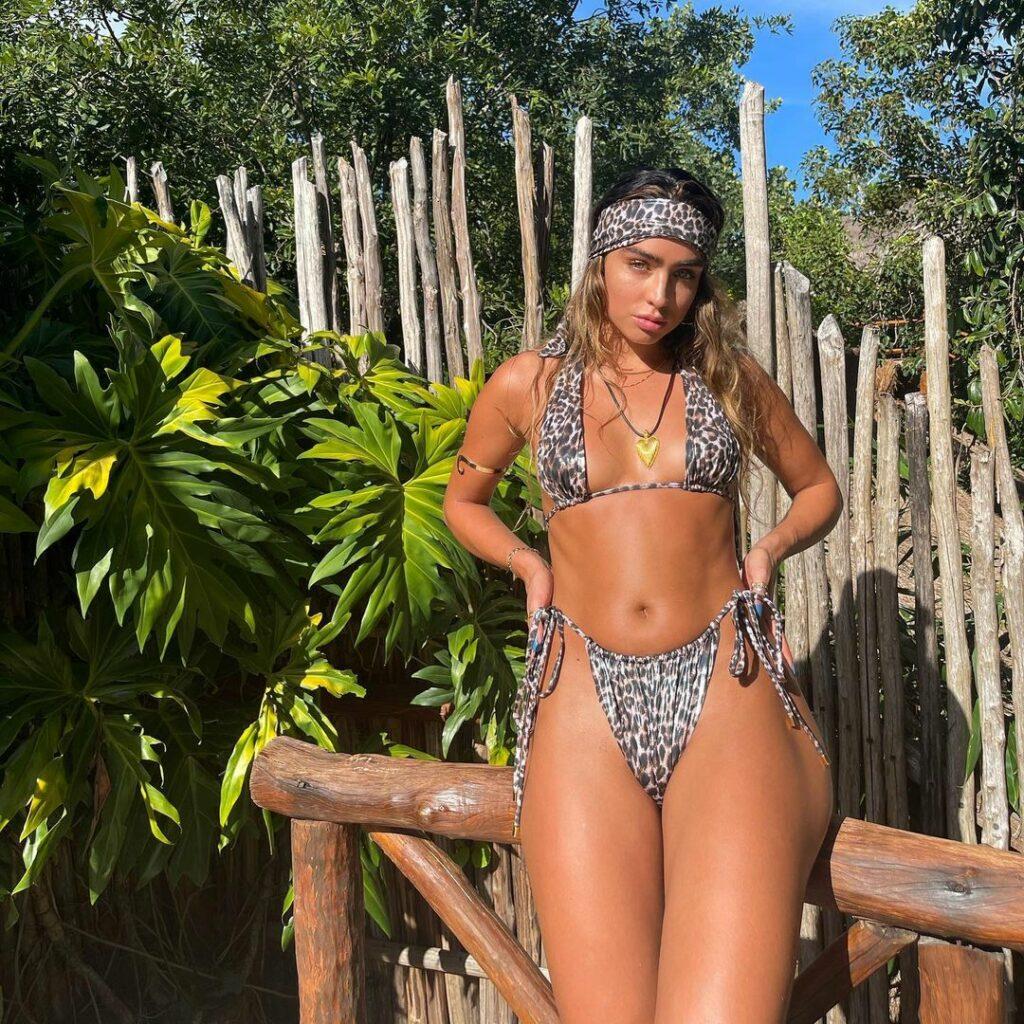 In less than a day, the sexy upload has received plenty of likes. It also accrued dozens of comments. Many of her devoted supporters took to the comments section to praise her beauty and toned figure, showering her with gushing messages and emojis.
"I don't speak Spanish but this picture is 🔥🔥" noted an admirer.
"You are glowing sis!!!" remarked another commenter.
"Just an icon iconing! We love you, Sommer," added the third user.
"Ugh how do you look so gorg all of the time," gushed the fourth one.
A Sheer Display Of Skin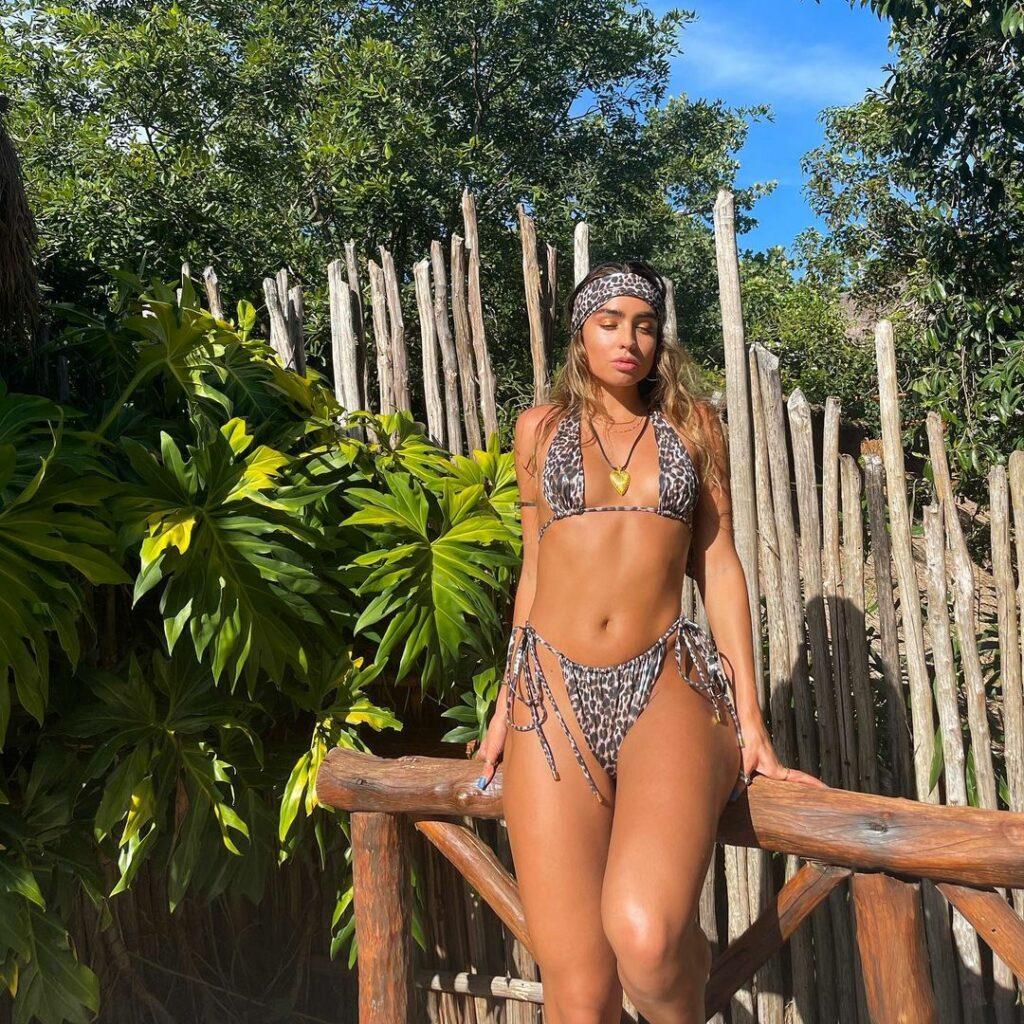 This was not the first time Sommer has worn the animal-print look on Instagram. In a report by The Blast, she sported a skimpy two-piece with a zebra print in August. The snap captured her flashing her backside to the lens while standing next to a gray wall.