The rap industry has lost a legend in the person of Coolio. The iconic rapper who is famous for his hit song, "Gangsta's Paradise," has sadly passed away at 59.
Rapper Coolio Dies At 59
The veteran rapper passed away on Wednesday in Los Angeles. The exact time of his death is unknown, but reports claim the Compton native was visiting his friend during his final hours. His longtime manager Juarez confirmed the devastating news.
Coolio was visiting a friend late Wednesday afternoon, and while there, he went to the bathroom. However, after some time didn't come out, and the friend began calling for him. After gaining access to the bathroom, the "Fantastic Voyage" rapper was on the floor, unconscious.
Finally, the EMTs arrived but pronounced Coolio dead on the scene. The cause of death remains unknown, but his manager told TMZ that the paramedics suspected cardiac arrest. He was 59 at the time of his demise.
Coolio, whose birth name is Artis Leon Ivey Jr, gained mainstream success in the late '90s thanks to a slew of high-performing albums — "It Takes A Thief," "Gangsta's Paradise," and "My Soul." However, it is the eponymous single off his 1995 album that put him on the map and even earned him a Grammy for Best Solo Performance in 1996.
His talent for music was evident even beyond the shores of rap as he is credited for creating the famous theme music for Nickelodeon's "Kenan & Kel" series. Before his solo career took flight, Coolio was a member of the rap group WC and the Maad Circle, alongside WC and his brother, Crazy Toones.
Away from the music industry, the "C U When U Get There" artist was a spokesperson for the Asthma and Allergy Foundation of America. He often opened up about his battle with asthma.
Fans Mourn Coolio, Remember His Legacy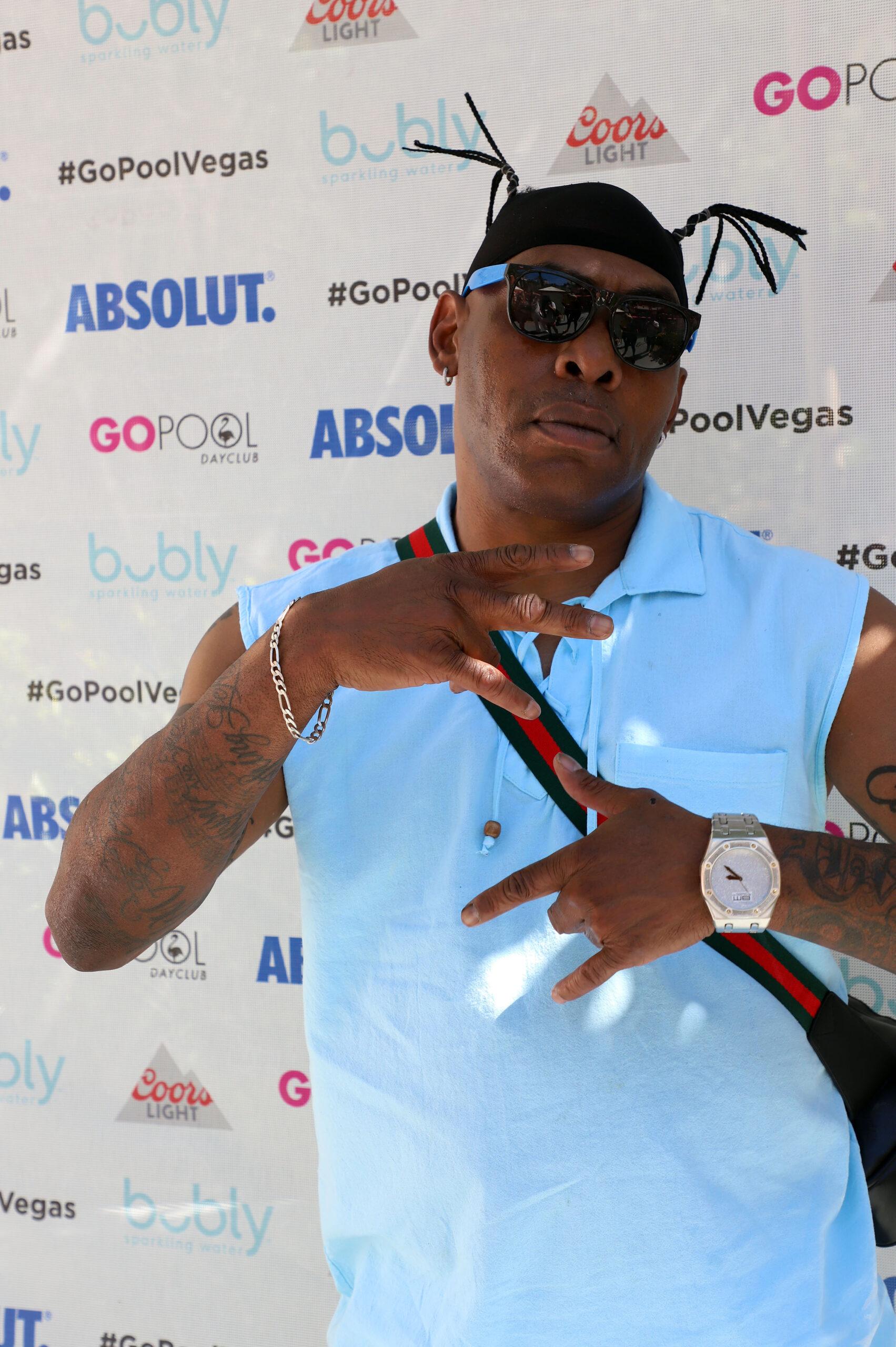 In light of the devastating news, many have taken to social media to celebrate the rapper's legacy. One fan wrote, "Coolio was responsible for one of the best TV show theme songs to everyone exists RIP."
Another grieved fan wrote, "He's now in gangsters paradise," while this user added, "Whoa. That hit harder than I would have thought."
This netizen celebrated the rapper's legacy and talent, writing, "thank you, coolio for giving us one of the best theme songs of all time."
This fan who had a recent encounter with the "Fantastic Voyage" artist shared a picture of them with the words, "Rest in power to the legend. Just met him a few weeks ago, and he was nothing but gracious and encouraging while I was on my way to play a festival in Nashville."
thank you coolio for giving us one of the best theme songs of all time pic.twitter.com/flk2lHHhSW

— lauren badillo milici 🇵🇷 (@motelsiren) September 29, 2022
This comment read, "Coolio had the whole world in the palm of his hands when he made Gangsta's Paradise, he lived to see that RIP King," while this fan lamented, "It sucks getting older. So many celebs and artists you grew up listening to start fading away. Coolio was part of my childhood for pop culture, with his songs being played at cookouts or his music videos on MTV. RIP."
Coolio is survived by his 10 children and his ex-wife Josefa Salinas.