Demi Rose makes fans drool with her busty display!
The English beauty cranked up the heat on her Instagram page Tuesday night with sizzling new photos that captured her poolside. Demi uploaded a video of herself topless while enjoying the sunshine.
Flashing Plenty Of Skin
The 27-year-old made sure to censor her curves in all of the shots by crossing one arm over her exposed chest. As seen in the first slide, she lounged on the side of the pool and shielded her eyes from the bright sunshine by using her left hand. The bombshell looked straight into the lens with a sultry gaze and lips slightly parted. As her bottoms were too risqué, Demi bent one of her knees and leaned it close to the opposite leg — which helped to obscure some areas of her lower body.
While posing without her bikini top, the Birmingham native flashed some major sideboob in the alluring pose, teasing her deep cleavage and taut tummy.
Her gold bikini bottoms boasted a shiny gold color that called even more attention to her curvaceous figure. It featured insanely high leg cuts with the sides pulled high above Demi's hip bone, accentuating her waist. The low-cut design also left plenty of her flat midsection exposed.
Poolside Hottie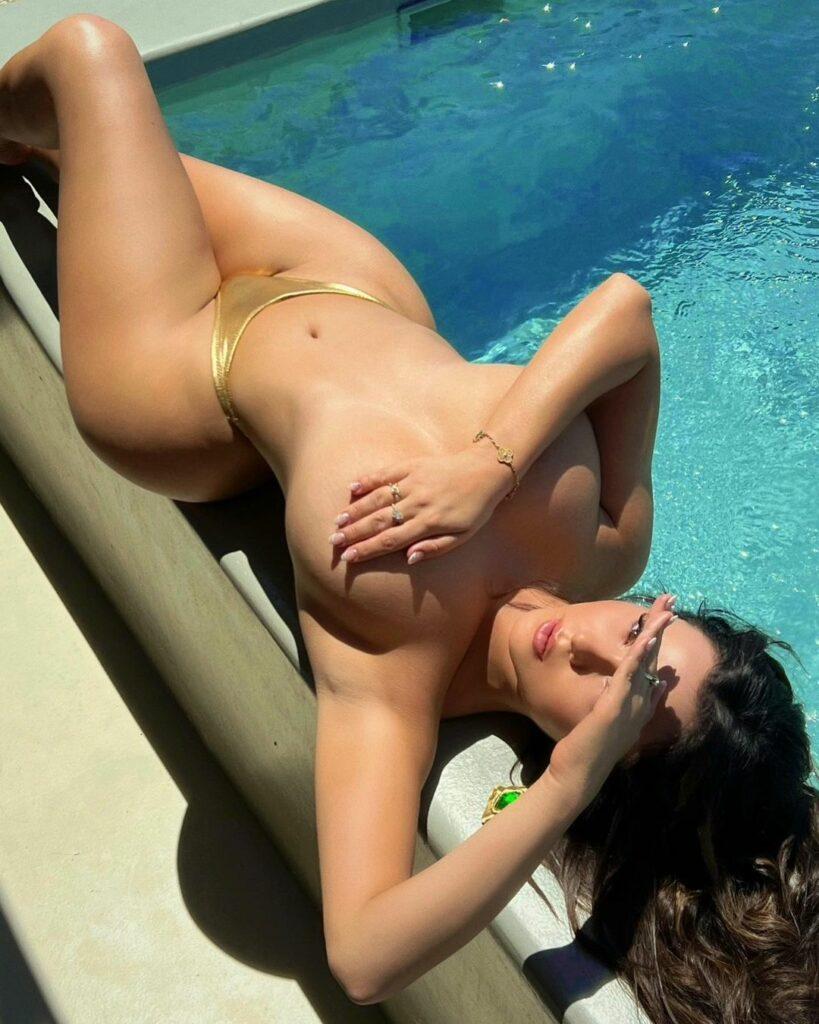 Demi added more bling to the smoking hot look, opting for a Van Cleef & Arpels bracelet from their Alhambra line and several rings.
The model lay on her back in the same spot under the blazing sun, as seen in the second snapshot. She stretched her legs, keeping her knees bent and pointing her toes, raising one leg higher. Demi touched her head using both hands as she angled her face to the side. Instead of laying flat on her back, the babe arched her back. The stance made her petite waist and perky booty more noticeable. Her flawless skin glowed under the sunshine.
Looking Like A Beautiful 'Dream'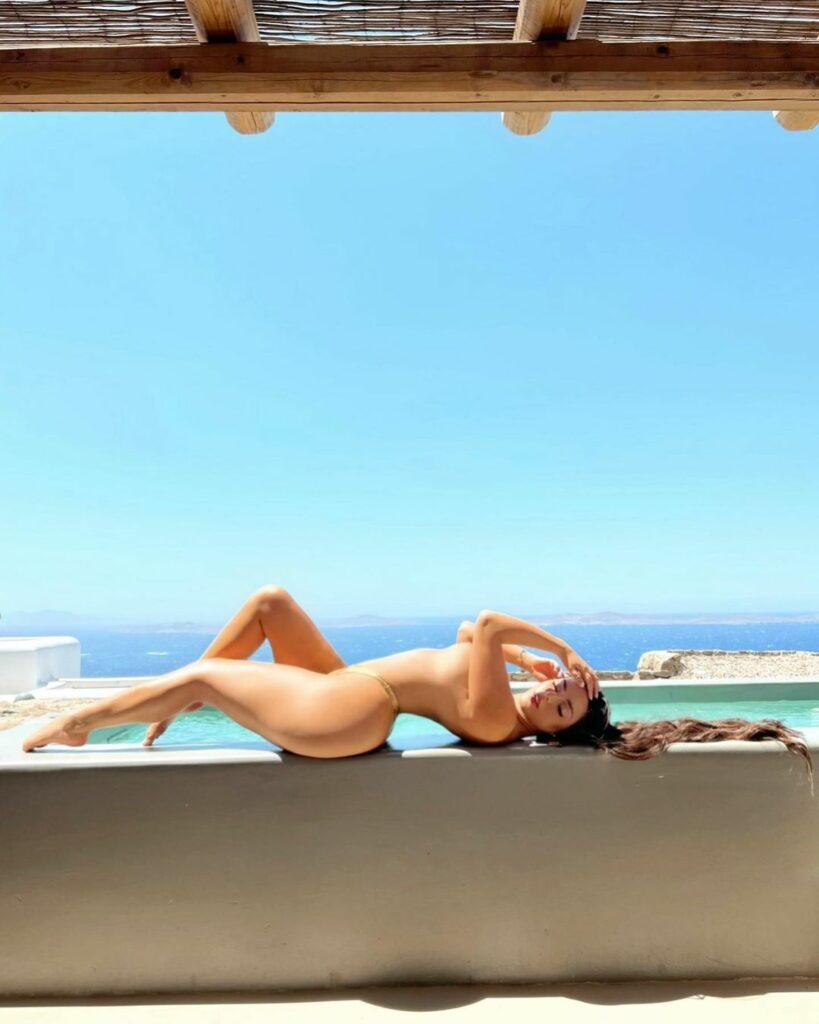 The background offered views of the ocean, the cloudless blue sky, and islands. According to the geotag, the model's pictures were taken during her time in Greece several weeks ago.
In the caption, Demi wrote a line from Ella Fitzgerald and Louis Armstrong's famous 1950s single, "Dream A Little Dream Of Me."
"But in your dreams whatever they may be, dream a little dream of me," she wrote.
Baring Her 'Perfect Body'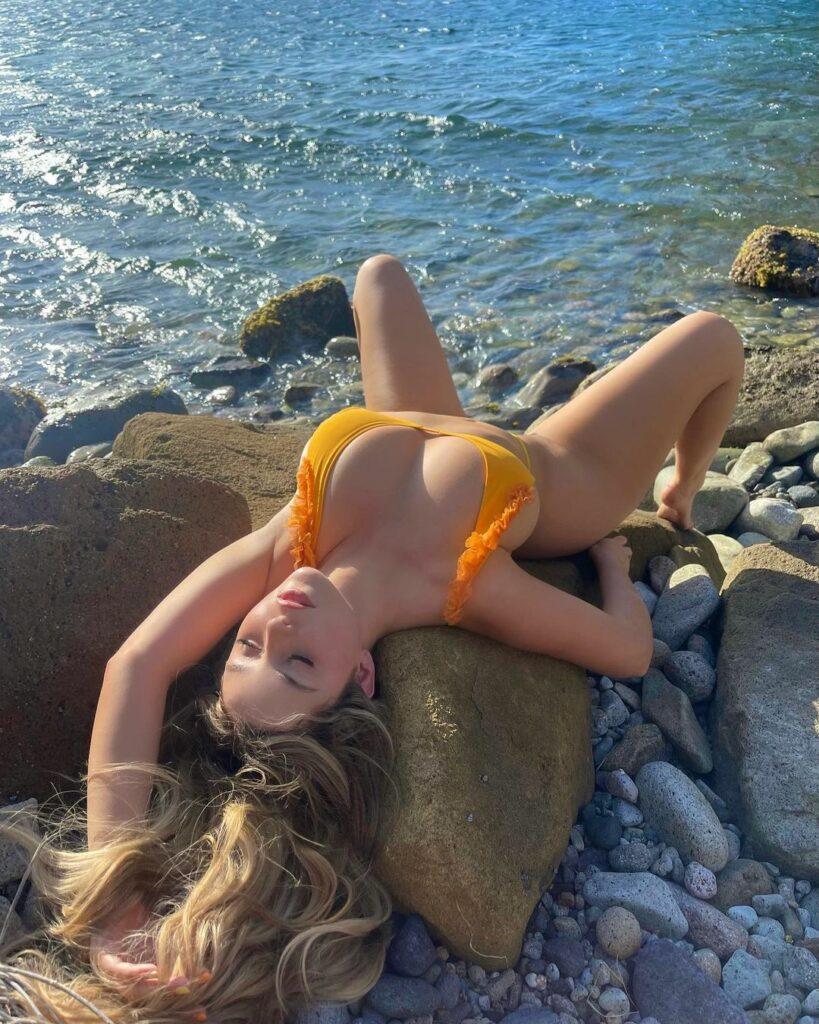 Demi's followers showed a lot of love for the snaps. It received over 226,000 likes within a few hours. Dozens of Instagram users also took the time to leave positive comments, with many choosing the flame emoji to express themselves.
"Gorgeous as always I can't ❤️🤩❤️💋💋💋💋💋🤩🤩🔥" a fan wrote.
"Talk of the perfect body ❤️🔥" gushed another admirer.
"You are a perfect dream," declared the third commenter.
"Oh my goodness, what a bombshell 😍 you drive me mad," the fourth one added.
Wearing Something See-Through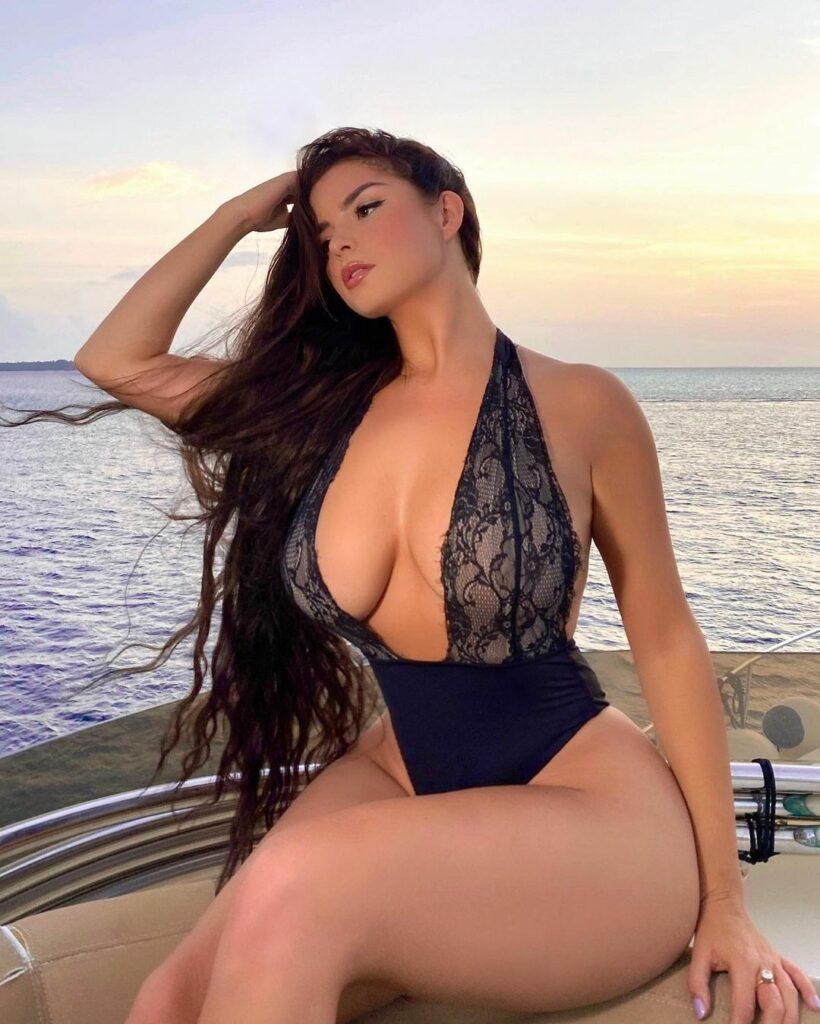 Earlier in the week, Demi spiced up her fans' feed with another set of tantalizing pics. She put her insane body and assets on display in a sheer black bodysuit and a long skirt with a thigh-high slit. The model had the pictures taken in one of Greece's ancient buildings.