Chicago West truly is her mother's daughter! The adorable 4-year-old showed up with her mom, Kim Kardashian this weekend at the Dolce & Gabbana show the style icon walked in.
Chicago West Hung Out Front Row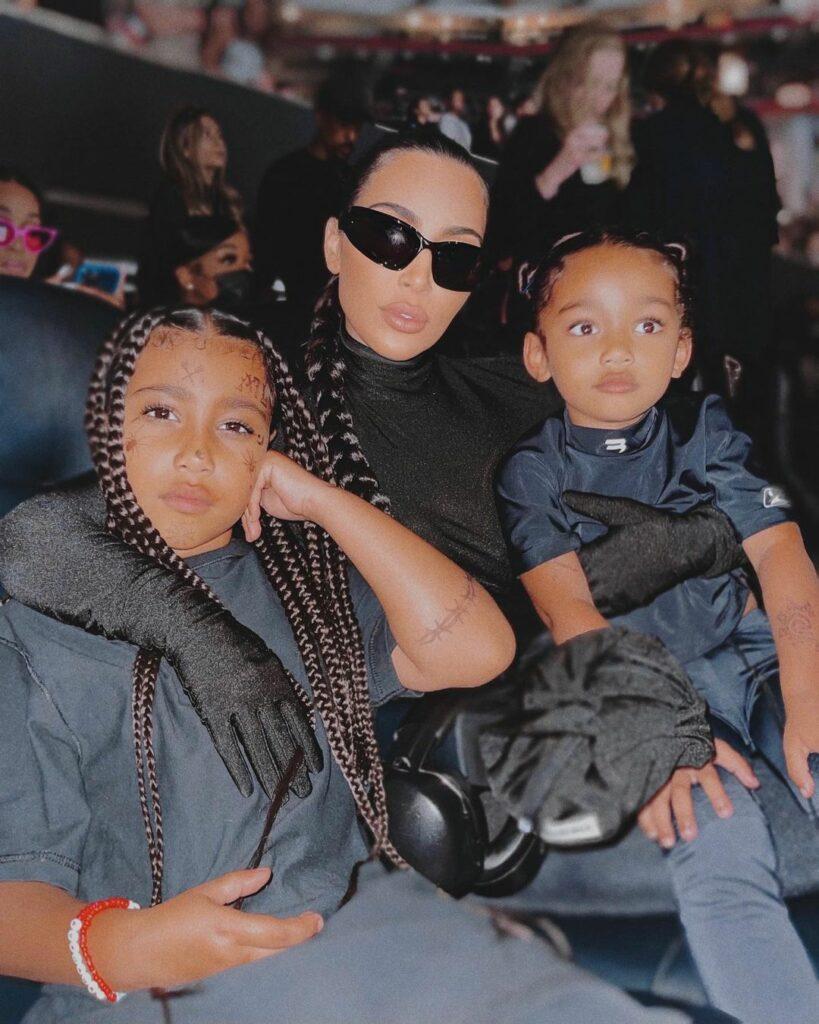 Kardashian's mini-me sat front row watching her mom strut down the row of the show in Milan. This iconic moment was witnessed by a room full of fashion obsessors and friends and family who came out to support the brand and watch the 41-year-old. 
Chi and her older siblings North, 9, and Saint, 6 were there to cheer on mom as well supervised by aunty Khloe Kardashian and grandma Kris Jenner. However, the real highlight of the night is this adorable photo of Chicago. Khloe posted her niece giving face like her mommy Kim. 
View this post on Instagram
Chicago West For Dolce & Gabbana Kids!
The pre-schooler was sure to look at the camera and push her lips out. She didn't smile, she gave an icy stare while hanging on to Khloe's hip. Chicago was all done up like mom too sans the makeup. 
Her hair was curly and bouncy and she rounded out the mature look with a pair of sunglasses. Her dress was similar to Kris and Khloe's adored with crystals and all black.  Some thought she was getting ready to hit the runway with her mom!
It was a big night for Kim, one can imagine that having to watch Chi, and walk the runway might have been a bit overwhelming for her. The little one sat with her family and at one point was seen cheering on her mom with her siblings.
Kim Kardashian Walked In The D&G Show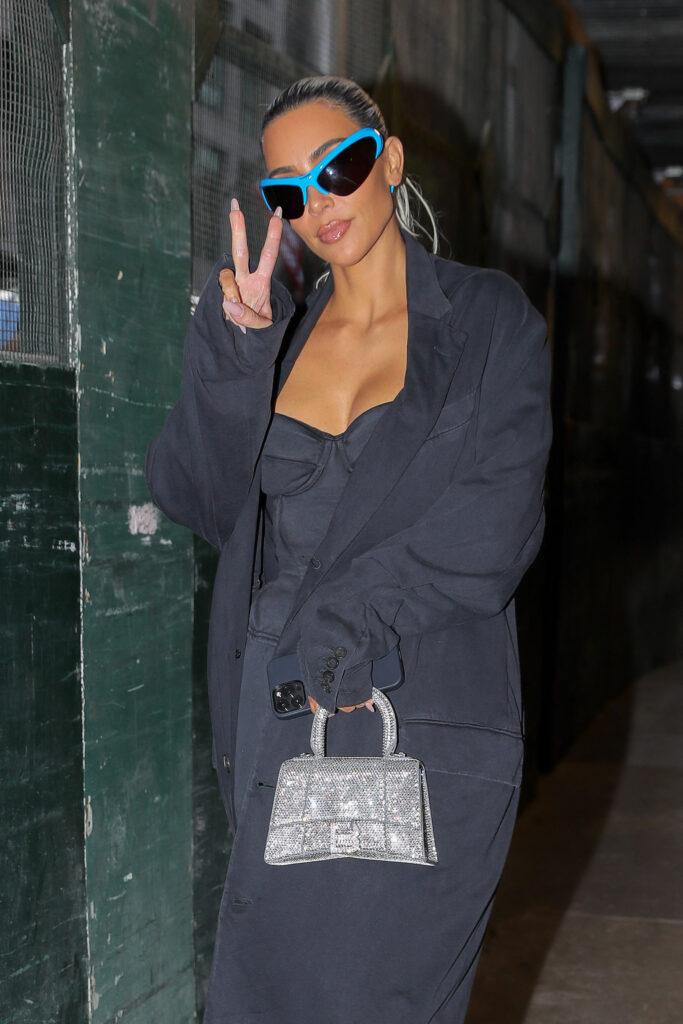 The reality star walked the show on Sept.23 but she and her family are still basking in the glory of all the excitement. Kris wrote, "The most incredible show in Milan today!! @kimkardashian @dolcegabbana, perfection as always! So proud of you @kimkardashian!!! #MilanFashionWeek #CiaoKim #DolceandGabbana."
Koko posted a few photos of the nightlife after the show, it featured Kim, Khloe, and some good girlfriends including Olivia Pierson and Natalie Halcro. "So proud of my sister and the entire @dolcegabbana team," wrote Khloe on one of the series of posts. 
View this post on Instagram
Kanye West Reposted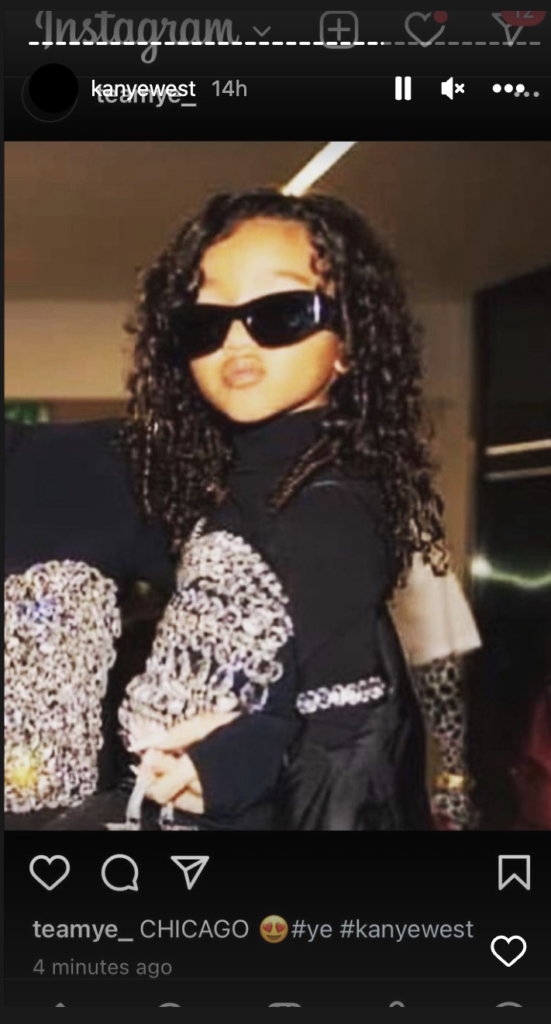 The musician who is currently kind of on the outs with the family reposted Koko's pic of his daughter. He kind of used the moment to shade his estranged sister-in-law, in Khloe's post, you can see half the Good American founder's body, enough to identify it as her. 
In West's picture, whatever could be cut off is gone and the picture focuses on Chicago. It's tough to say if the "Stronger" rapper did this on purpose or if he had a run-in with a bad edit. 
Just the other day, West was publicly apologizing for the stress that he has caused his ex-wife and her family so, it's interesting that this post would turn out edited in such a specific fashion.