Gettyimages | Kevork Djansezian
It's been almost exactly one month since Vanessa Bryant's life changed forever. A tragic helicopter accident on Sunday, January 26th not only took the life of her husband, NBA superstar Kobe Bryant, but also their 13-year-old daughter, Gianna "Gigi" Bryant. She bravely took the stage at the STAPLES Center this last Monday to honor their memory with a touching, heartbreaking joint eulogy and shared an equally moving photo to her Instagram just a few days after the ceremony. Here is a glimpse of the support Vanessa has received following her recent post.
Gettyimages | Chris Weeks
"(My sister-in-law got this cool tattoo to honor #GigiBryant and #Kobe) ❤️❤️ 2~24 forever. Love you @shariawash – ❤️" – via @vanessabryant
Sharia Bryant-Washington, one of two sisters Kobe left behind as a result of his untimely death, is the tattoo's owner. The artwork displayed on her left shoulder displays a mamba snake forming an infinity symbol around the numbers '2' and '24,' representing both Gigi and Kobe's respective basketball numbers.
"#Forever," fashion model Rudy Bundini wrote under Vanessa Bryant's post. "Their legendary is unforgettable
Such a massive historic tragedy ??"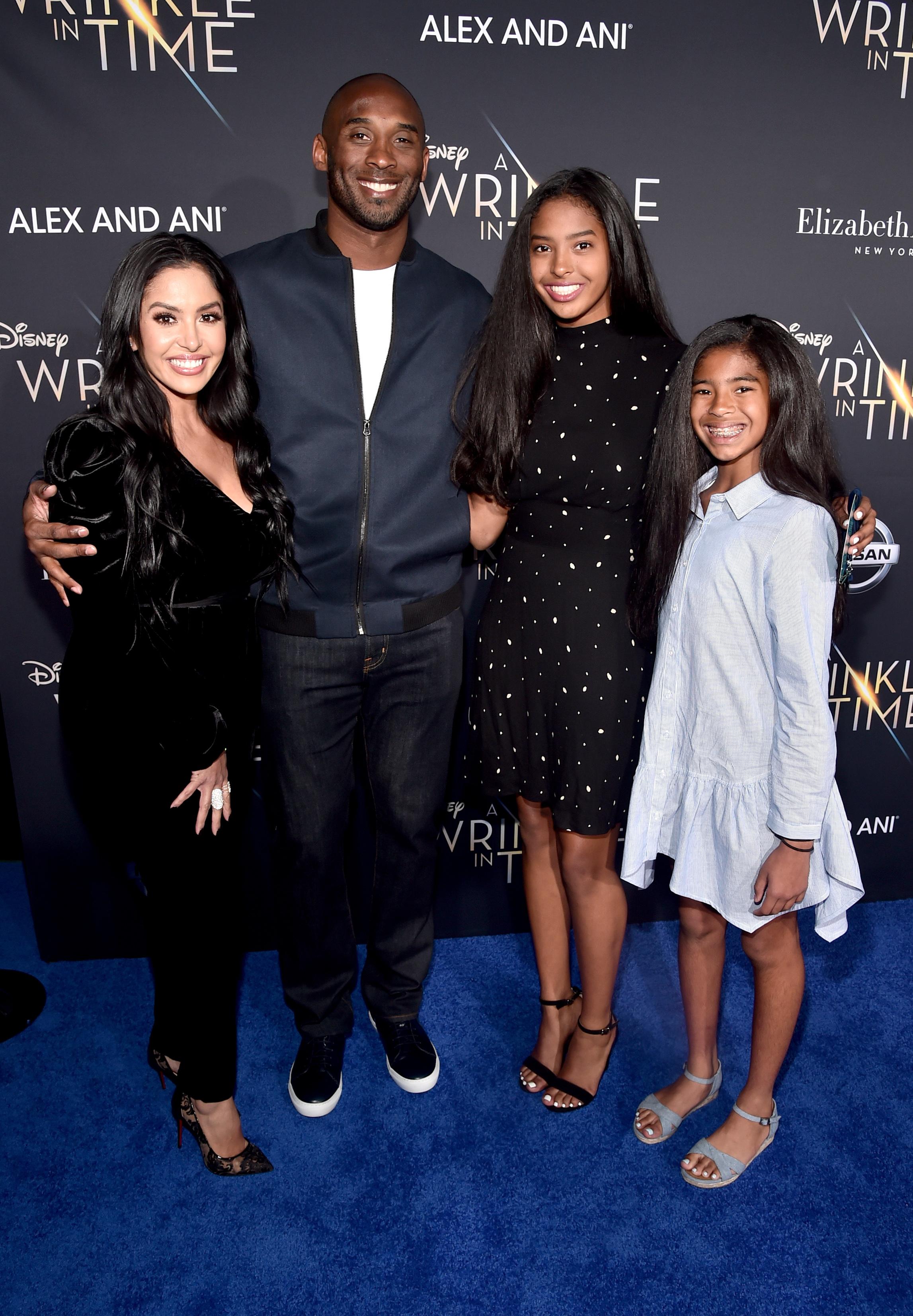 Gettyimages | Alberto E. Rodriguez
"What a beautiful tribute," a fan responded. "They're looking down happy as ever seeing all of this."
"This is pretty," another follower said. "love you Vanessa I wish you the best in life and don't give up he will be looking at you and Gigi you thank you for being the best mother she had."
"Mamba [is gone] but will never be forgotten!" Nino Brown wrote.
Dancing With The Stars and So You Think You Can Dance pro Allison Holker said "??it's BEAUTIFUL ??."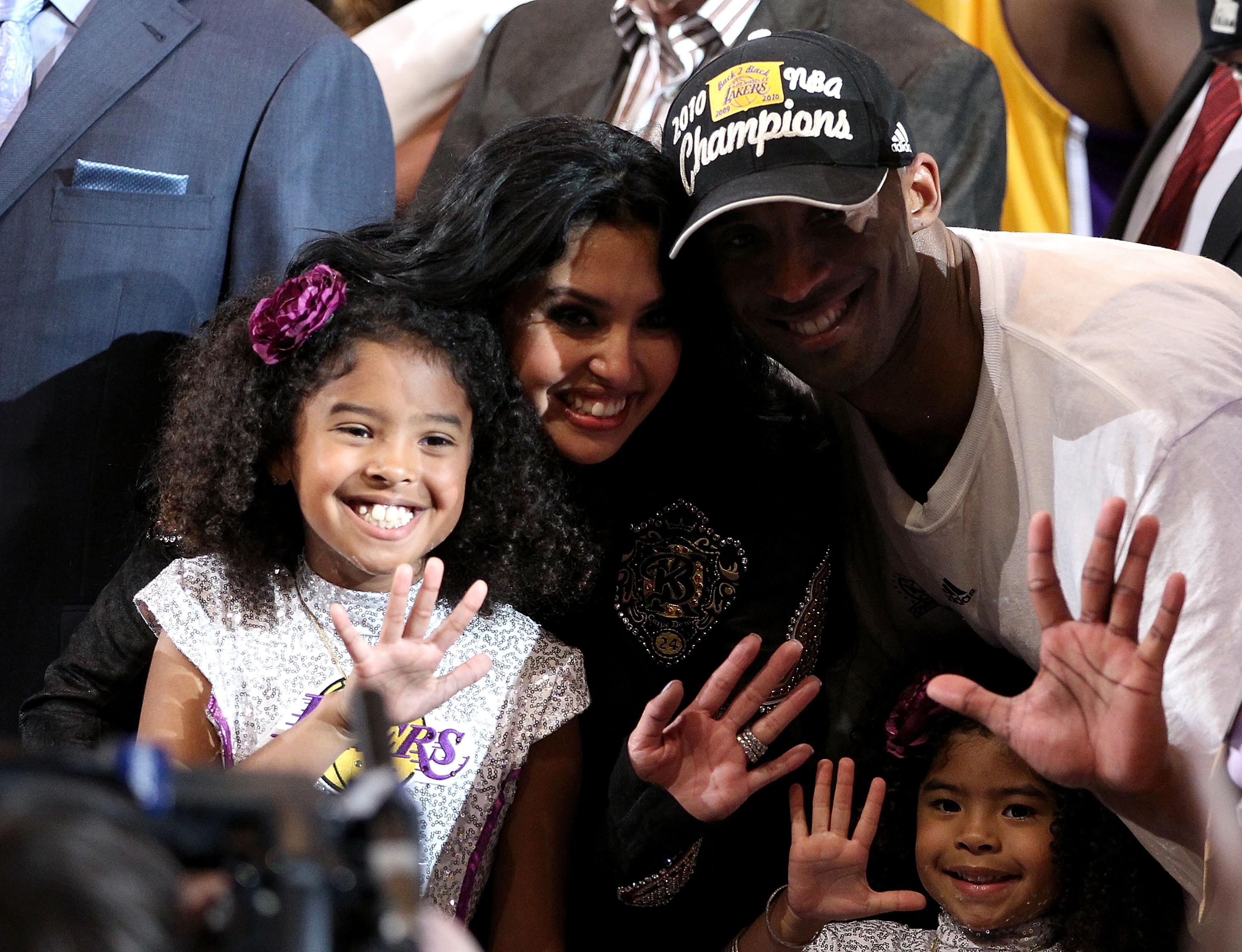 Gettyimages | Christian Petersen
Since we started writing this post, Vanessa has added an additional tribute to her Instagram account. The clip sweet clip she shared is from the credits of a documentary titled Kobe Bryant's Muse, and showcases a fun game night the couple shared with Gianna, their oldest daughter Natalia, and the family dog.
"Missing you both so much #GigiBryant and @kobebryant MUSE documentary ❤️," Vanessa's caption read. She then went on to share lyrics from Beyoncé's song "XO," which plays over the documentary's credits.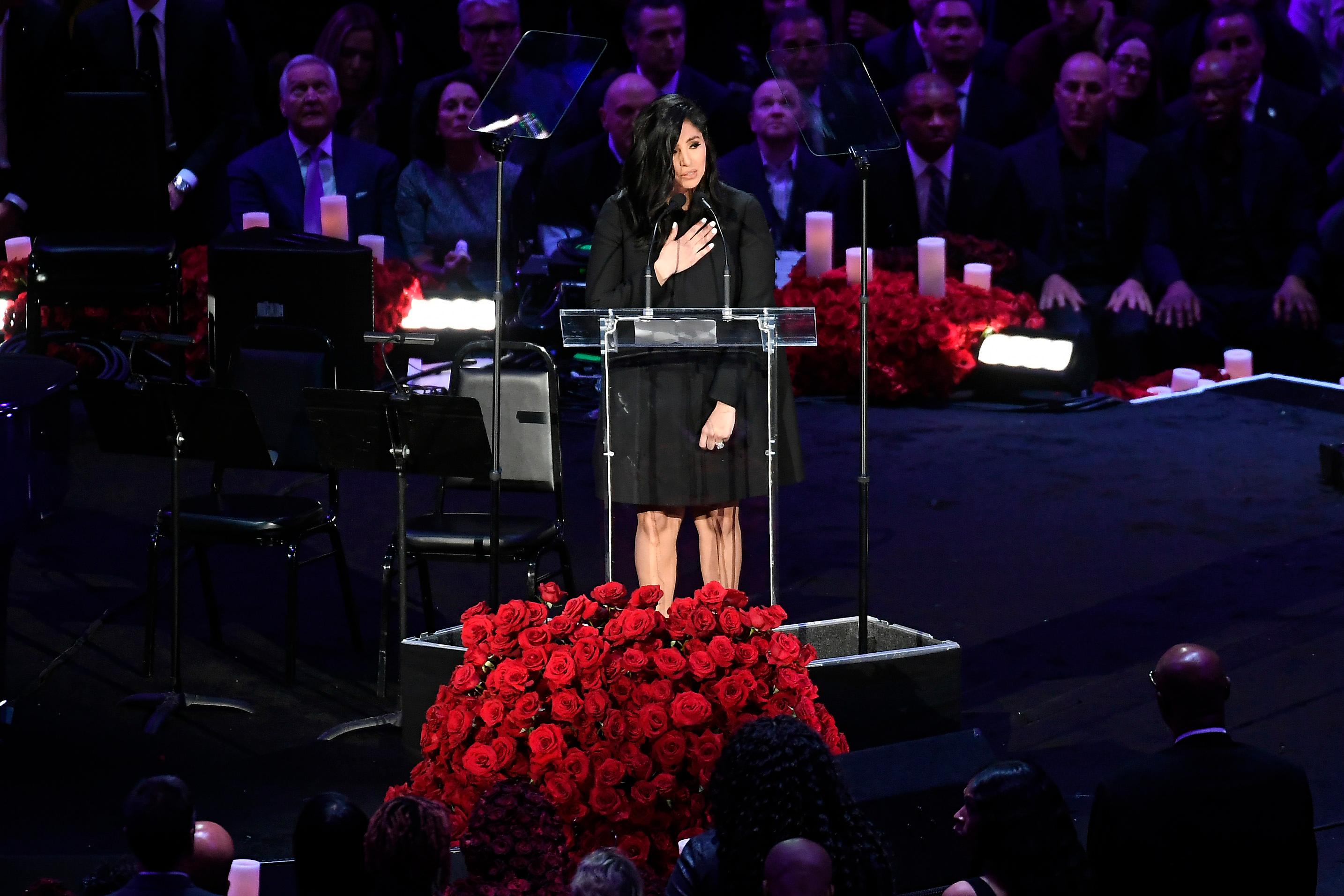 Gettyimages | Kevork Djansezian
A source close to Vanessa Bryant told PEOPLE that she wanted to "say the exact right thing" when she eulogized her husband and daughter.
"She was daddy's girl, but I know she loved her mama," Vanessa said on Monday. "And she would always tell me and show me how much she loved me. She was one of my very best friends. She loved to bake. She loved putting a smile on everyone's face."
"God knew they couldn't be on this Earth without each other. He had to bring them home to have them together."