Singer Britney Spears and Christina Aguilera might be on the outs after the "Gimme More" singer's last controversial Instagram post.
On Monday night, the former pop star talked about Christina Aguilera's backup dancers, which left some fans feeling like Britney was body shaming, not just because of the comment, but because of the quote that she shared with it.
As of Tuesday morning, fans can see that the "Hurt" singer is no longer following Britney on Instagram anymore either, most likely due to her controversial post.
Britney Spears Draws Controversy Over 'Hang Out With Fat People' Post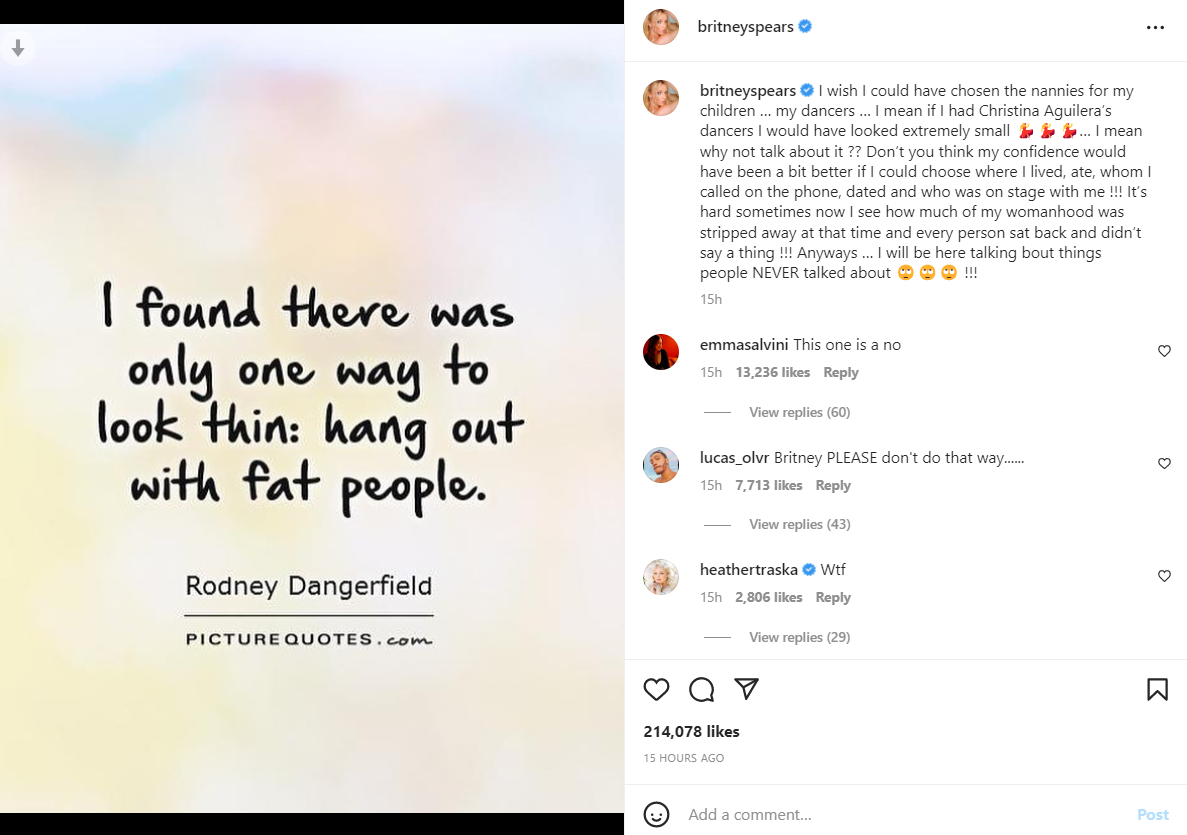 In her latest Instagram post shared on Monday, September 12, Britney shared a picture quote attributed to Rodney Dangerfield, reading, "I found there was only one way to look thin: hang out with fat people."
As problematic as that comment is, she then somehow dragged the "Genie In A Bottle" singer into the drama with a comment about her back-up singers.
"I wish I could have chosen the nannies for my children … my dancers … I mean if I had Christina Aguilera's dancers I would have looked extremely small 💃💃💃… I mean why not talk about it ??" Britney asked.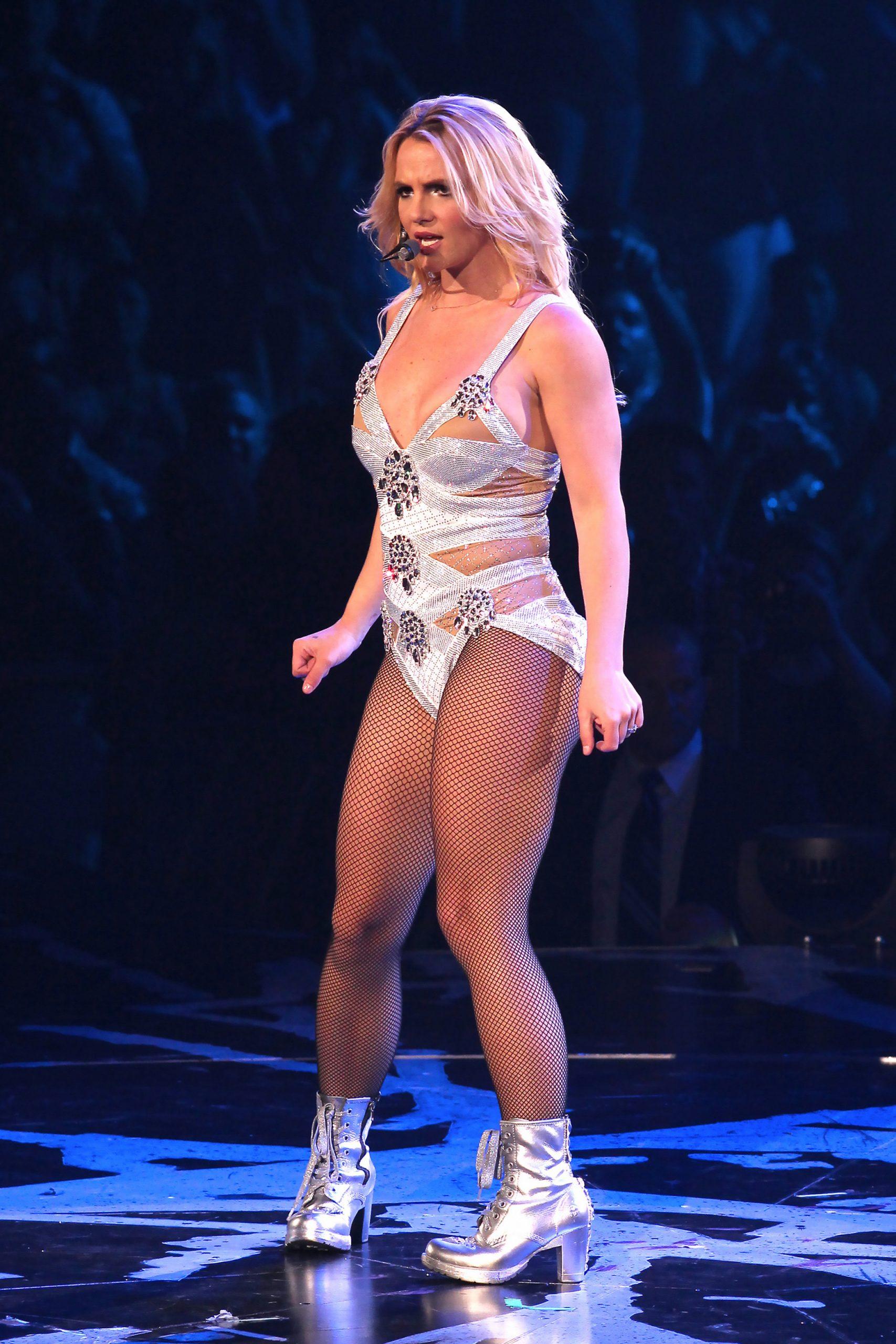 "Don't you think my confidence would have been a bit better if I could choose where I lived, ate, whom I called on the phone, dated and who was on stage with me !!!" she wrote. "It's hard sometimes now I see how much of my womanhood was stripped away at that time and every person sat back and didn't say a thing !!!"
"Anyways … I will be here talking bout things people NEVER talked about 🙄🙄🙄 !!!" she added. It's not clear what things people "NEVER talked about" or whether it's in regards to her stifling 13-year conservatorship, but either way, her followers weren't a fan of her caption or its insensitive message.
One fan commented, "This one is a no" which sparked a lengthy debate in the comments of her post. "I don't get it isn't she usually body positive? Is this her writing these? It's kind of unbelievable 😢," another follower remarked.
Fans Debate Whether Or Not Britney Intended To Shade Christina In Controversial Post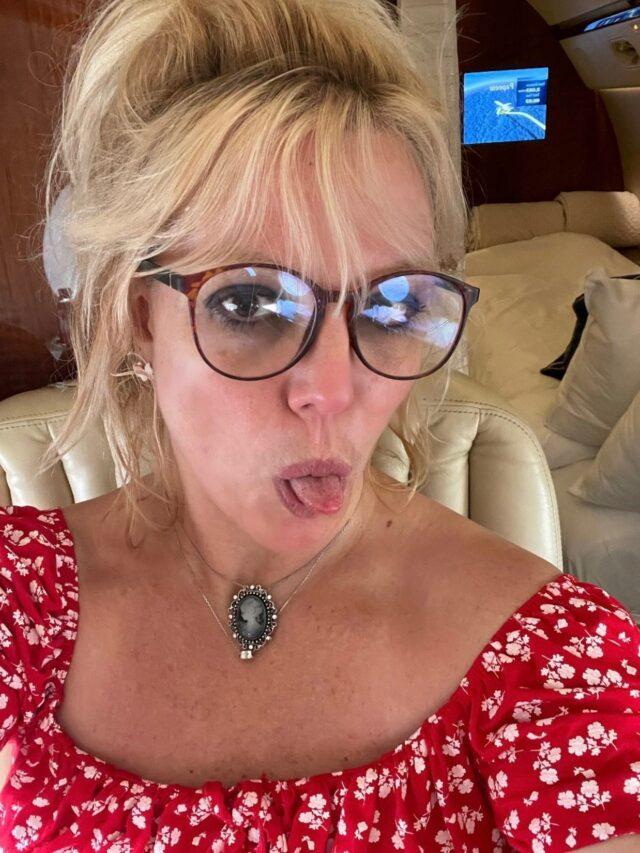 "being an a–hole isn't a good look for anyone. It's cruel. Christina and her dancers didn't hurt her. She should be called out," another follower shared. "She didn't need to name xtina. It's a bad look," another fan agreed. "Her father bodyshamed her not Christina and her dancers. It's a bad look."
Some followers felt that Britney wasn't trying to shade "Lady Marmalade" at all, with one fan writing, "She meant that Christina was lucky she had the freedoms to pick and choose her [show's] employees. Britney is saying she did not and felt that her family picked smaller dancers than herself aka Britney so that she would look big fat etc."
Another fan seemed to agree, writing, "maybe I'm wrong but I feel like she's just sharing how she felt when they picked dancers that made her look worse standing next to them. I don't think it was a bash against Xtina, rather a comparison of how little control she had."
'The Pity Party Can Only Go On For So Long'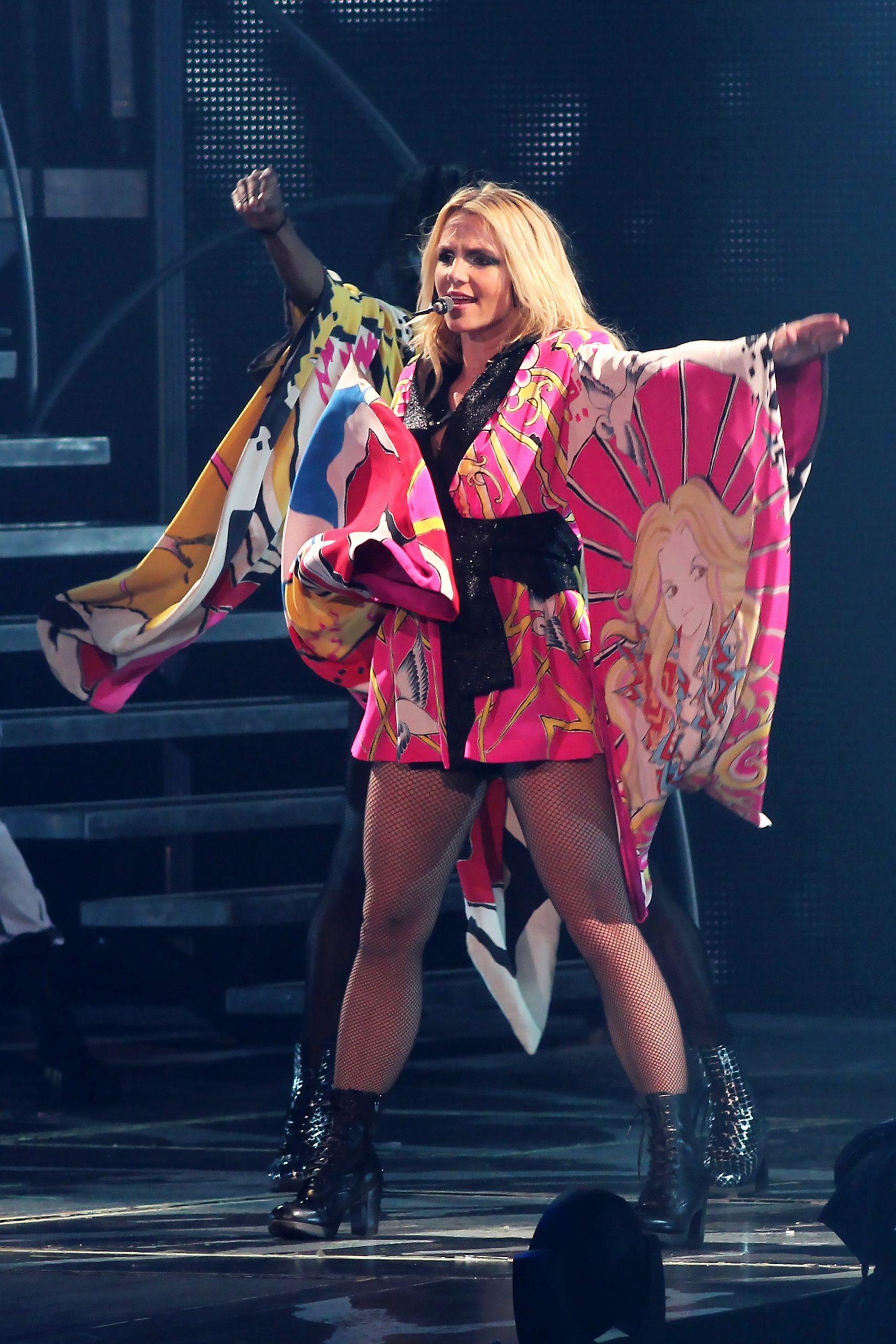 Over the past few days, Britney has been pretty vocal about the traumas she endured during her stifling 13-year conservatorship, even telling her parents that they can both "go to hell" in one deleted Instagram post. It's been less than a year since the conservatorship ended, but some fans feel that she needs to move on with her life and stop dwelling on the past.
"Oof. Love Britt- but this was in bad taste. Body shaming to make yourself feel better is not where it's at," one fan commented, to which another follower replied, "oh but she feels justified because her freedom was taken away 😬🙄 so screw anybody else's feelings 🤬🤡 She needs to grow up and concentrate on her sons."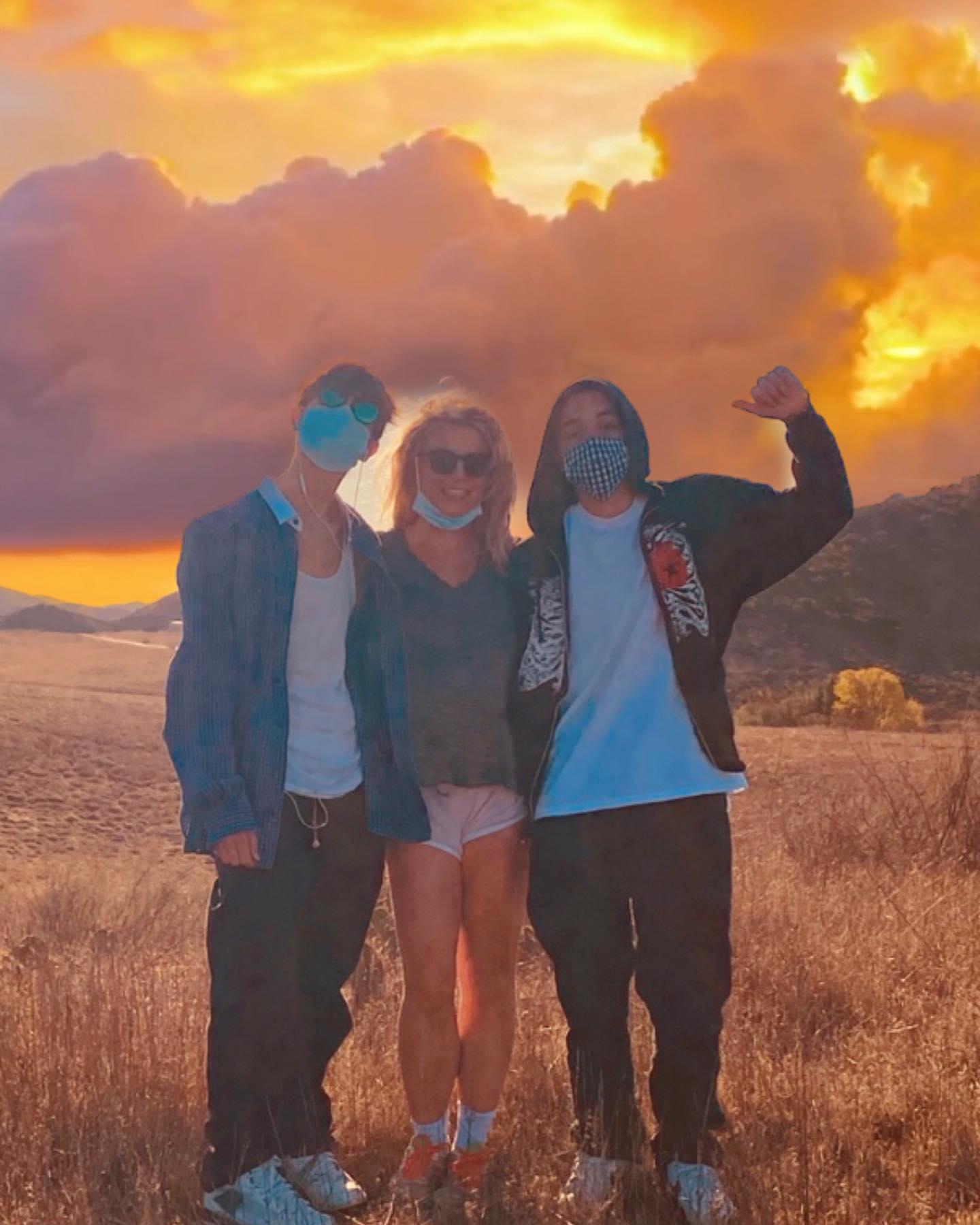 "yeah I agree. I know it's easy to say but she needs to learn how to move on. The pity party can only go on for so long," another follower remarked.
Other fans still felt that Britney meant well. "I'm sure she just doesn't like how she was made to feel 'not fit' and insecure with all the fit-looking dancers her team picked for her," another follower wrote. "Instead, if dancers of different sizes were picked, people could simply focus on the dance/sth else. But yeah, she probably picked the wrong quote."