AnnaSophia Robb is a wifey! The Carrie Diaries actress shared the exciting news with her followers on Instagram alongside a photo of the new, happy couple. 
Beautiful Outdoor Ceremony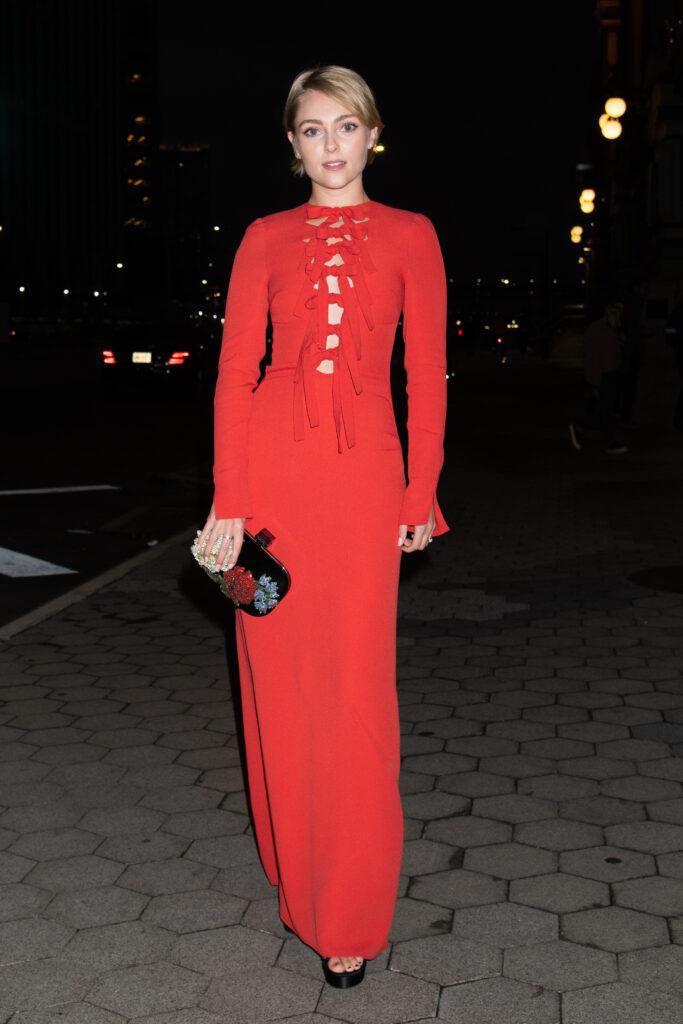 The 28-year-old got married outside in an understated ceremony in New York. The post read, "Just the beginning…AHHHH!!!!!!!!!!!!!!!!!!!" Accompanied by a photo of the couple smiling and running down the aisle. Their guests are throwing flower petals at them. Robb looks ecstatic and her husband looks speechless.
The couple is blushing while their family and friends shower them with love and adornment. Robb also posted a few snaps on her IG Story with the caption, "The absolute most wonderful day of my life. THANK YOU TREVOR. Thank you everyone!!! We love you SO MUCH!"
Now, The Gown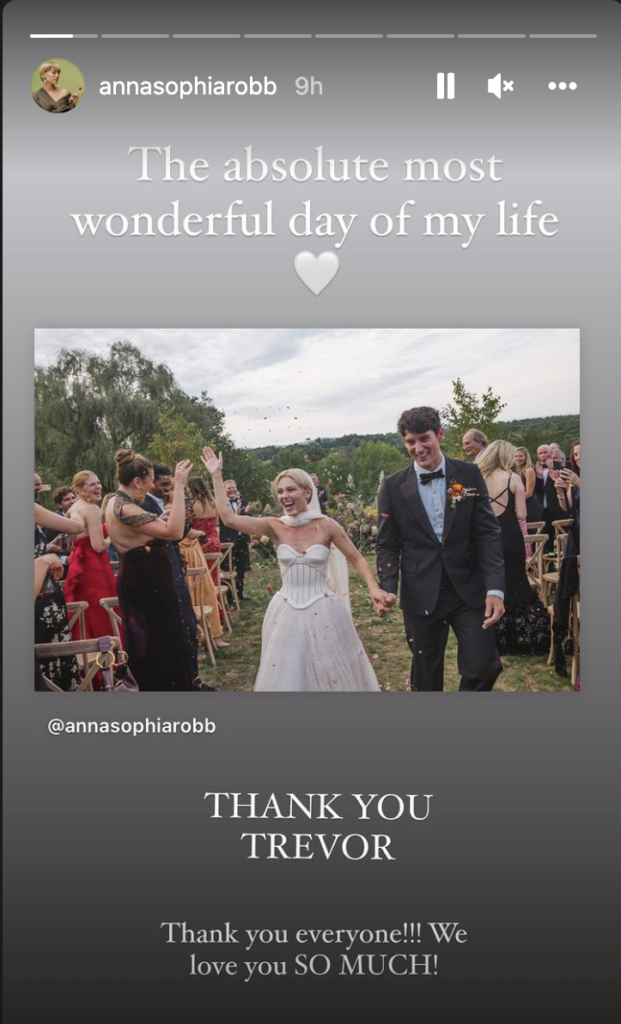 Robb, (or will she be going by AnnaSophia Paul now?) said her "I do" in a beautiful, white corset bodice gown. This was not your typical wedding gown, it was a ball gown and full tulle on the bottom but slender and sexy on the top. 
A beautiful long veil tracked behind her and at times it was draped around her body. The outline of the bodice was visible and looked to be satin. She looked like a straight-up princess. 
As for her husband, he wore a sleek, black tuxedo paired with an adorable bowtie and a blue dress shirt. He wore a flower on his chest and dripped his new wife's hand tightly. 
View this post on Instagram
Congratulations Are Rolling In
Not long after the actress shared the news on Instagram, well wishes and congratulations come in from some pretty big names. Little Fires Everywhere co-star Reese Witherspoon was one of the first. "OH MY STARS!!! So happy for you both."
Joshua Jackson and Zoe Levin also shared congratulations. Bethany Hamilton who Robb played in the film Soul Surfer wrote, "YESSS CONGRATS YOU two!!!!"
The list could go on and on really, Tan France, Zoe Deschanel, and Lexi Underwood were on in the comments cheering on the longtime couple. 
Other Wedding Festivities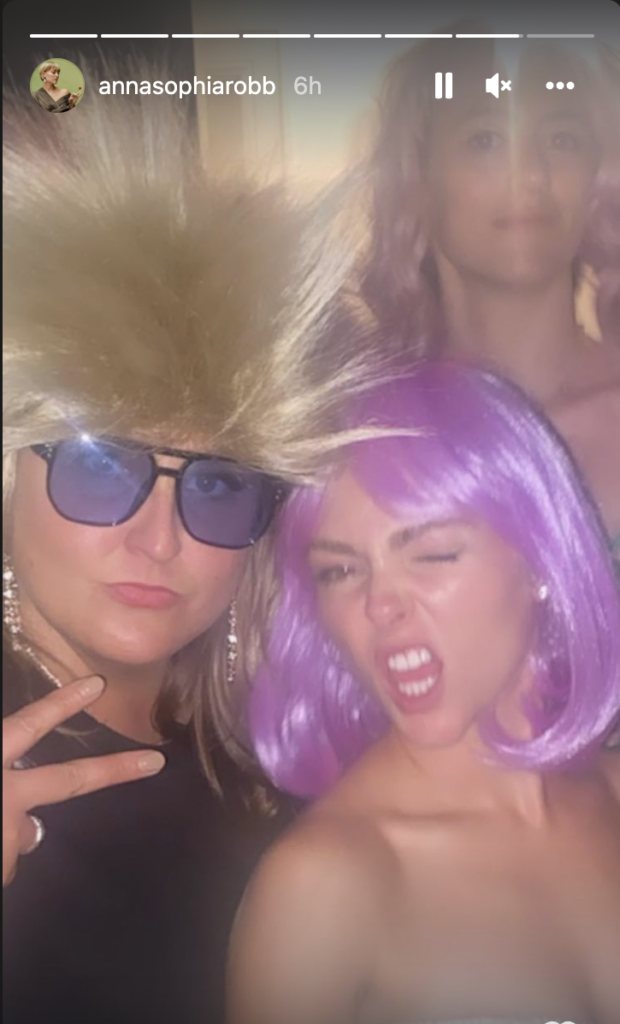 As we mentioned above, Robb shared more special moments with her followers on IG Story. Including some pre and post-wedding festivities. She and her wedding party appeared to have a dance party in the street on the wedding night. 
Robb also shared a silly photo of herself and a few friends wearing bright-colored wigs, a real bachelorette vibe! Another photo feature Robb and a few friends running in a field, the photo was captioned "All a big joyful blurrr."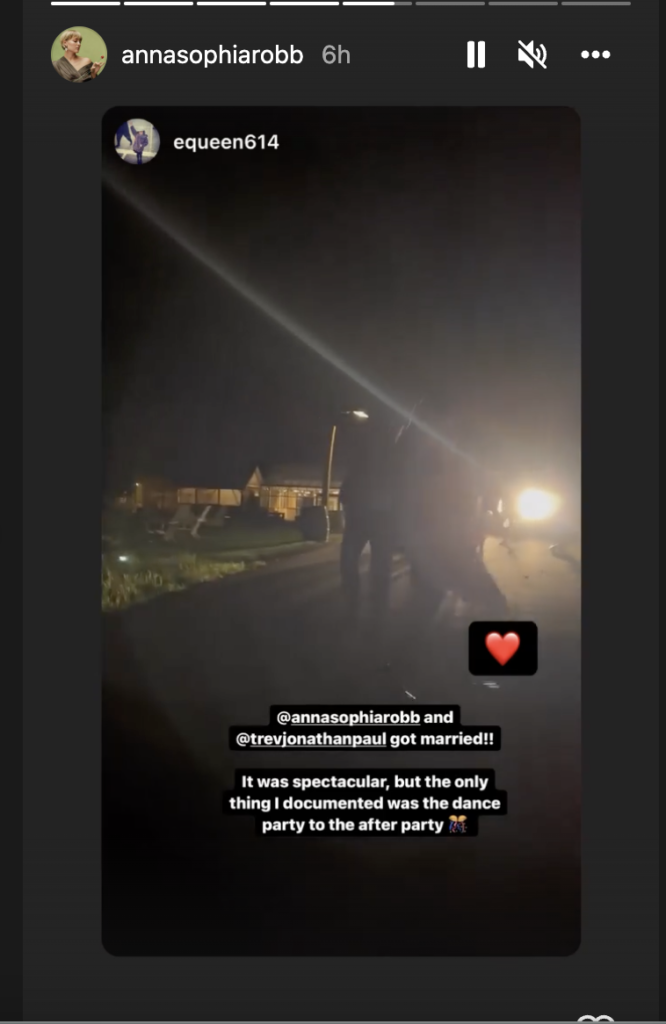 There is no question that Robb enjoyed her nuptials. Her wedding party looked like they had just as good a time. 
Who Is Trevor Paul?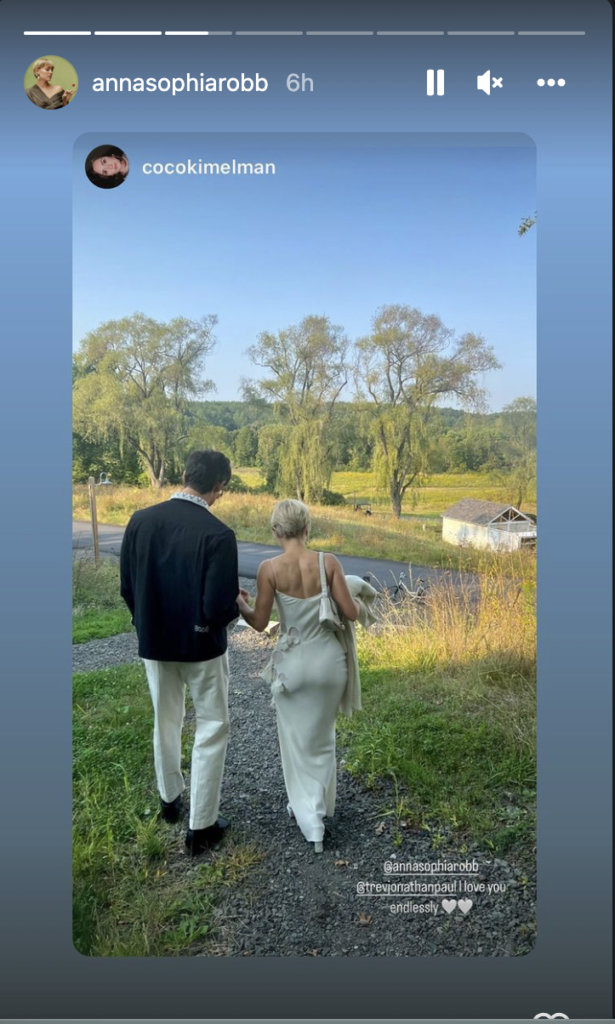 The actress married a fellow actor, a comedian to be exact. He has a few small film credited but he is most known for his standup comedy, he tours with his comedy troupe The Whitest Kids U' Know and they even had a show that ran for five seasons on IFC.
Robb isn't very talkative when it comes to her relationships but she opted to share the beautiful moment with her loyal followers.