Emily Elizabeth drops another casual yet insanely sexy look!
The model from Florida took to Instagram over the weekend to upload a stunning new snap of herself. Emily looked incredible in a summery ensemble, and her fans went wild over the snapshot.
Offering A Ride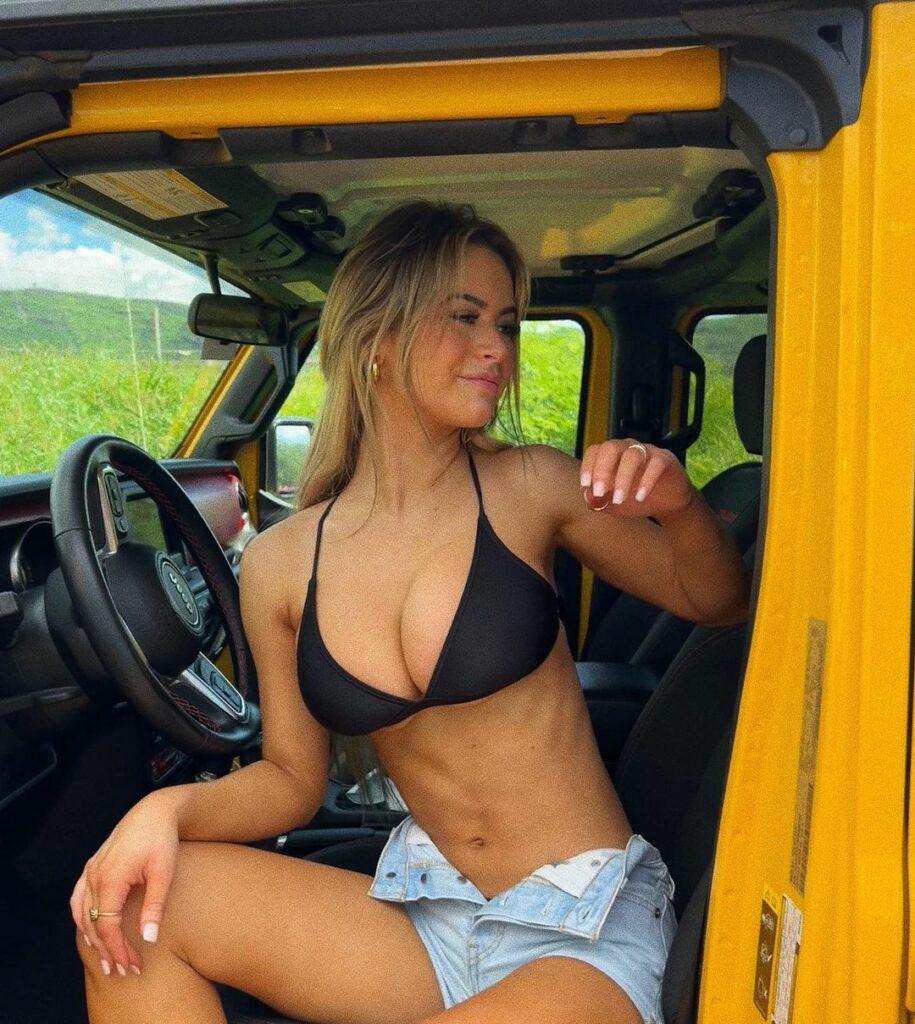 The 24-year-old showed off her stellar new ride, though it was a rental from MonzaExotics, which she tagged in the picture. She rented a blue Lamborghini Huracán EVO Spyder with a black interior and red accents.
The Sexiest Driver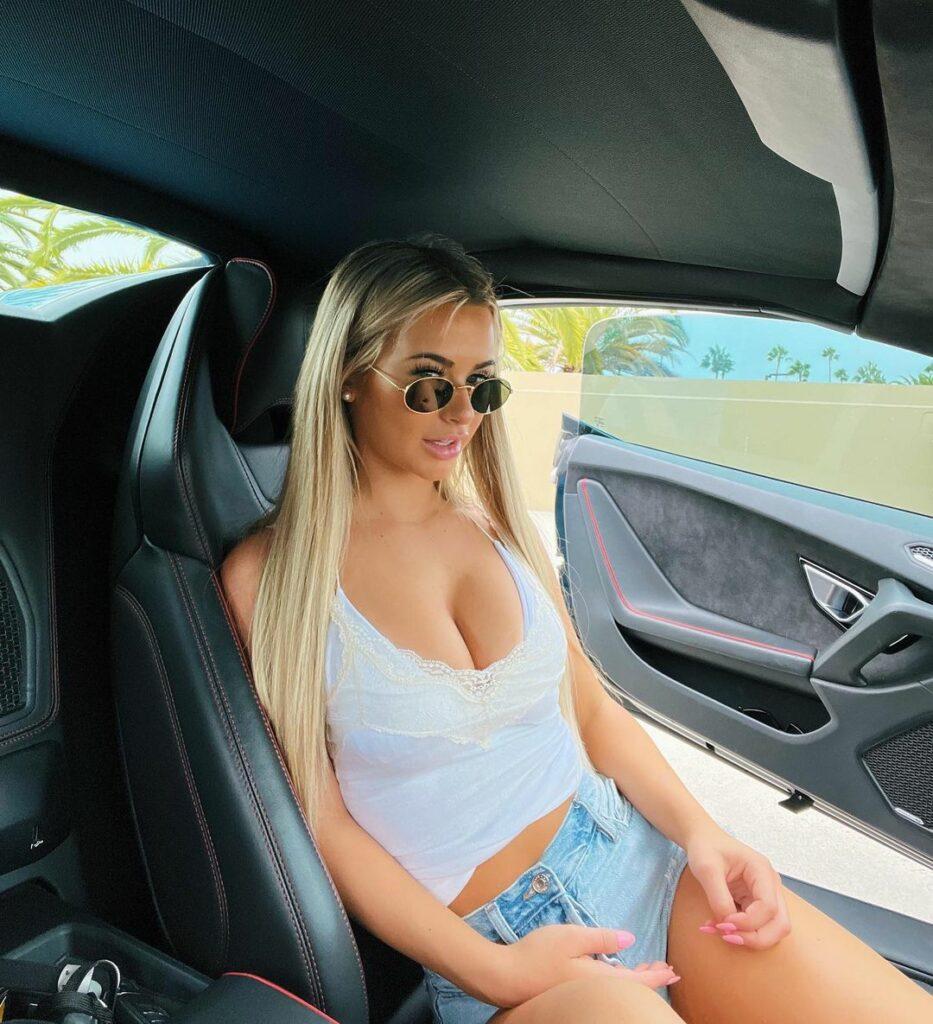 Emily leaned back in the seat and placed her hands on her thighs as she gazed seductively at the camera while also parting her lips. On top, she wore a simple white crop top that boasted lace detailing along the super low-cut neckline that displayed her perky cleavage. Its sleeveless design highlighted her slender arms.
The model paired the upper garment with denim shorts. Her bottoms were high-waisted, coming to above her navel, and its tight fit accentuated her flat midsection. The short length showcased her flawless pins.
Having 'Fun'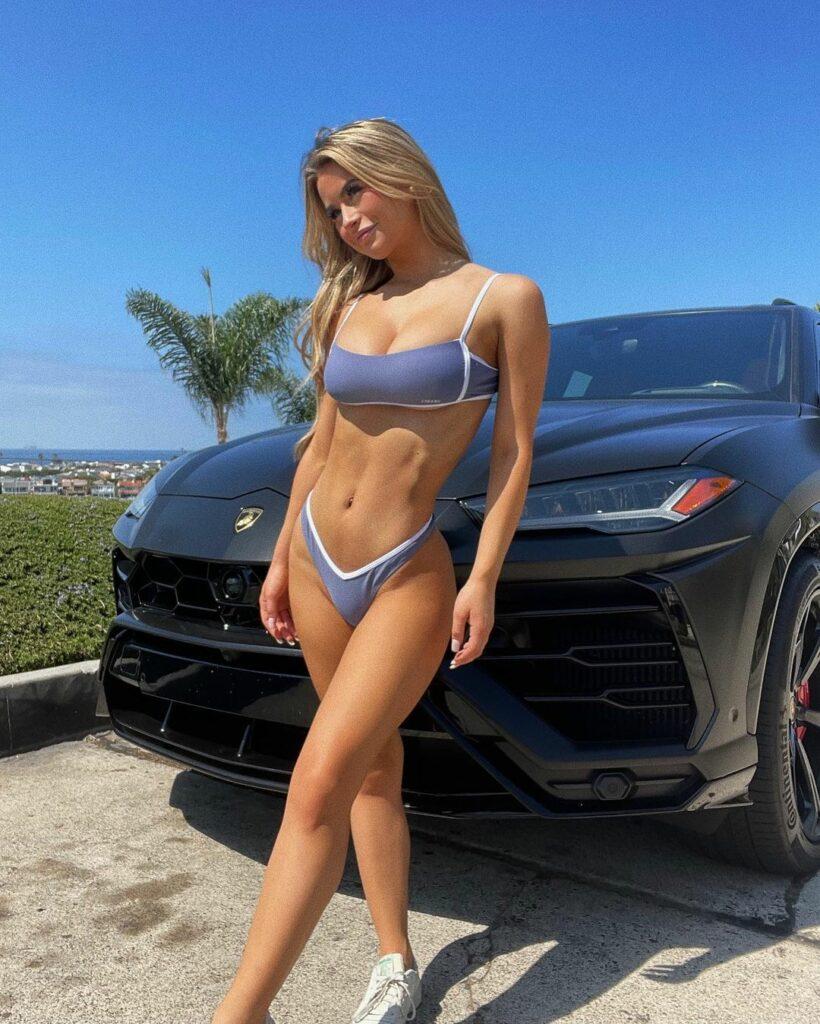 For the occasion, Emily styled her long blond locks in sleek, straight strands with a center part. She rocked her usual makeup look that included well-defined brows, faux lashes, blush, and some shimmering highlighter. The bombshell added a pair of sunglasses, along with a pair of pearl stud earrings to accessorize her look.
"Had some fun with this one 🏎🫶🏻" Emily wrote in the caption.
According to the geotag, Emily was in Newport Beach, California.
Making Fans Fall Harder
The update earned a lot of love. Fans flocked to the comments section in droves, eager to shower the model with praise and compliments. While some opted to express their feelings solely with emojis, others wrote longer messages for the star.
"Exquisitely sexy and hot!" gushed an admirer.
"Dressed for the heat lol," added another commenter.
"You are absolutely flawless in jeans shorts," remarked the third user.
"I feel like Ac/Dc should be playing… 'she kept her motor clean… she was the best d-mn woman that I'd ever seen,'" noted the fourth devotee.
She Likes Fast Cars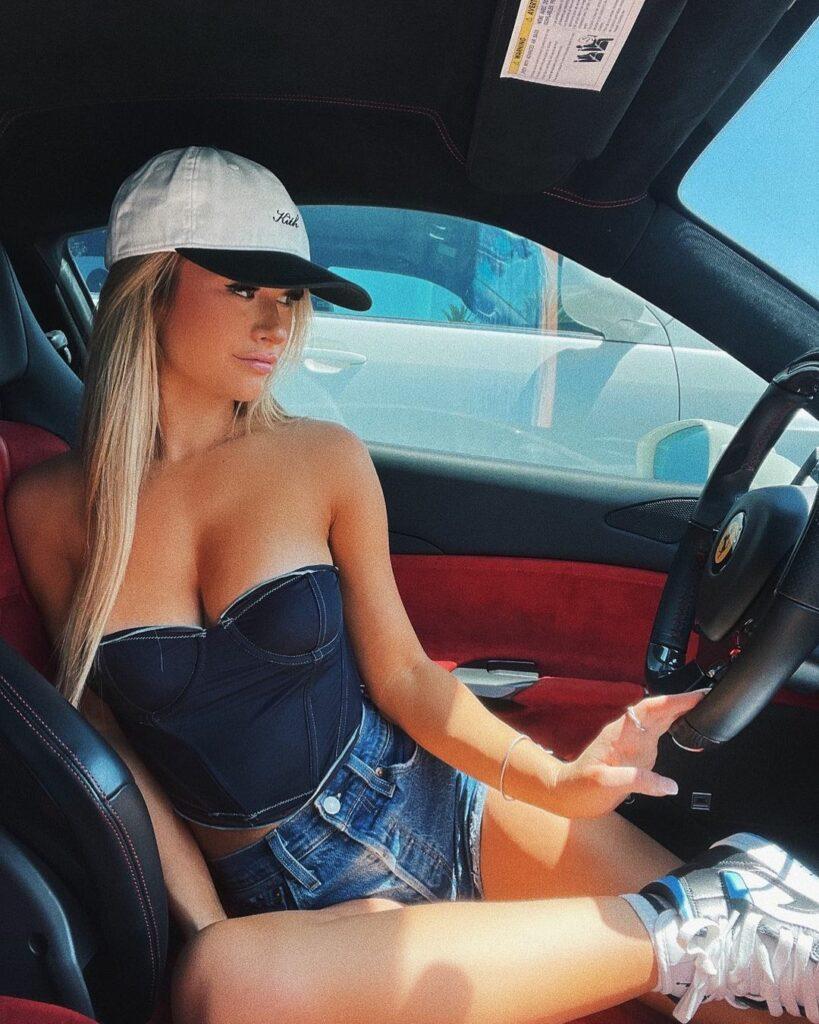 This is not the first time that Emily drove one of MonzaExotic's luxury cars. In May, the rental company posted an Instagram snap of the influencer posing in one of their vehicles.
Emily was dressed to impress in a denim crop top that featured a strapless design and tiny denim shorts. She completed her outfit with a pair of white socks and sneakers, along with a cap. At the time, the model drove a Ferrari 488, dubbed "The Supercar of the Year 2015" by car magazine, Top Gear.
MonzaExotics captioned the share, "@emmilyelizabethh posted up in the #488gtb 🐎"
Giving The BEST Views In Her Bikini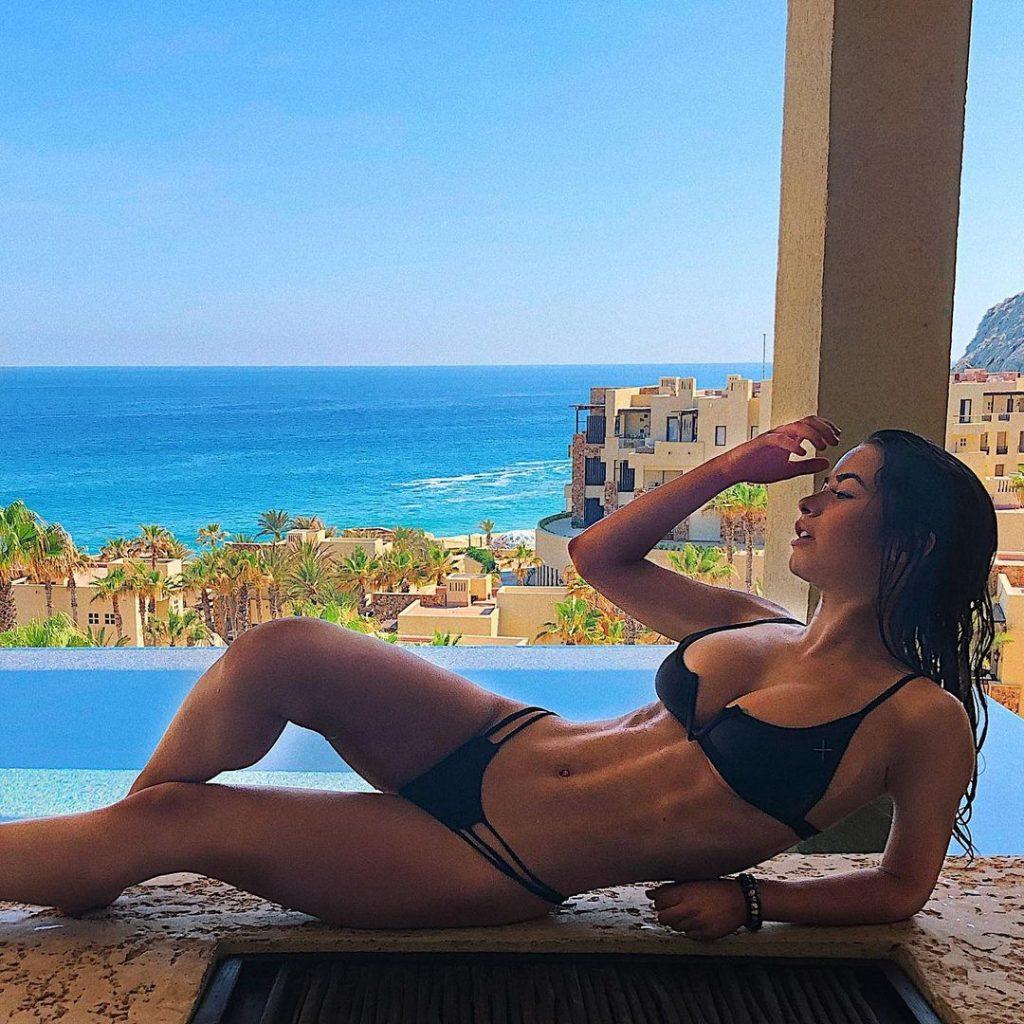 Emily frequently shares hot images on her Instagram grid and stories, proudly showing off her assets in risqué pictures. One of her most recent pics featured the model wearing a black bikini that showcased her bare derrière.