Gettyimages | Aude Guerrucci
Bravo's hit series Vanderpump Rules is currently on its eighth season, and fans have gotten the chance to see their beloved cast members buy houses, run businesses, and publish books. But growing older and more successful doesn't always mean growing up. Luckily for viewers, much of the cast remains just as dramatic as they always have been. Last night's episode of the reality series was particularly messy and involved several intense fights between long time friends. But it also dealt with important issues surrounding tolerance and acceptance.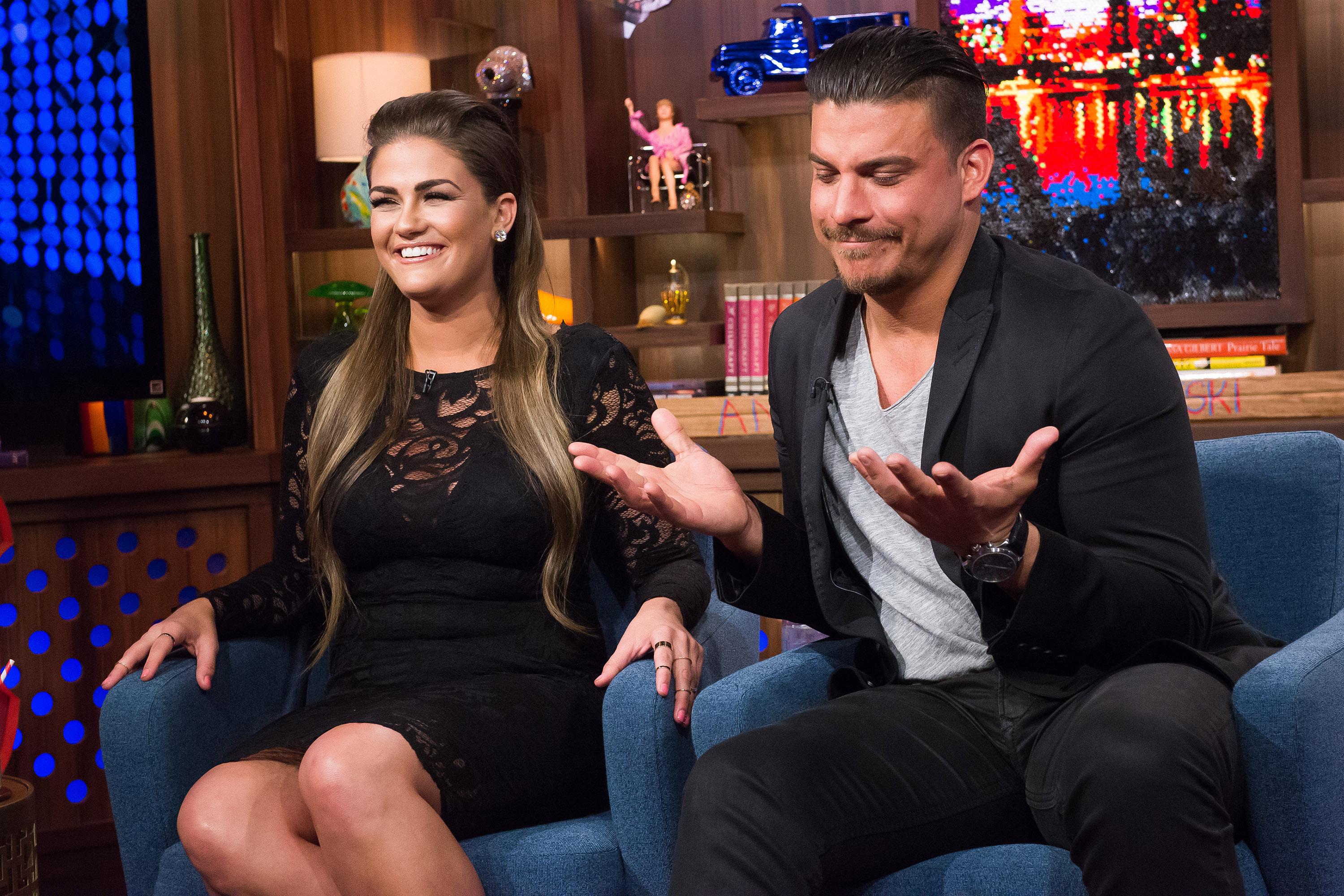 Gettyimages | Bravo
Much of Season Eight of Vanderpump Rules has revolved around the wedding of two cast members, Jax Taylor and Brittany Cartwright. In last night's episode, the couple got in a huge fight with several other members of the cast regarding the pastor they had chosen to officiate the wedding. Apparently, the pastor had made several homophobic and transphobic comments in the past. Many of the other members of the cast knew about these comments and decided to confront the then-engaged couple about their wedding choices. Lisa Vanderpump, Tom Sandoval, and Ariana Madix were among those most hurt by the couple's choice to employ the intolerant pastor.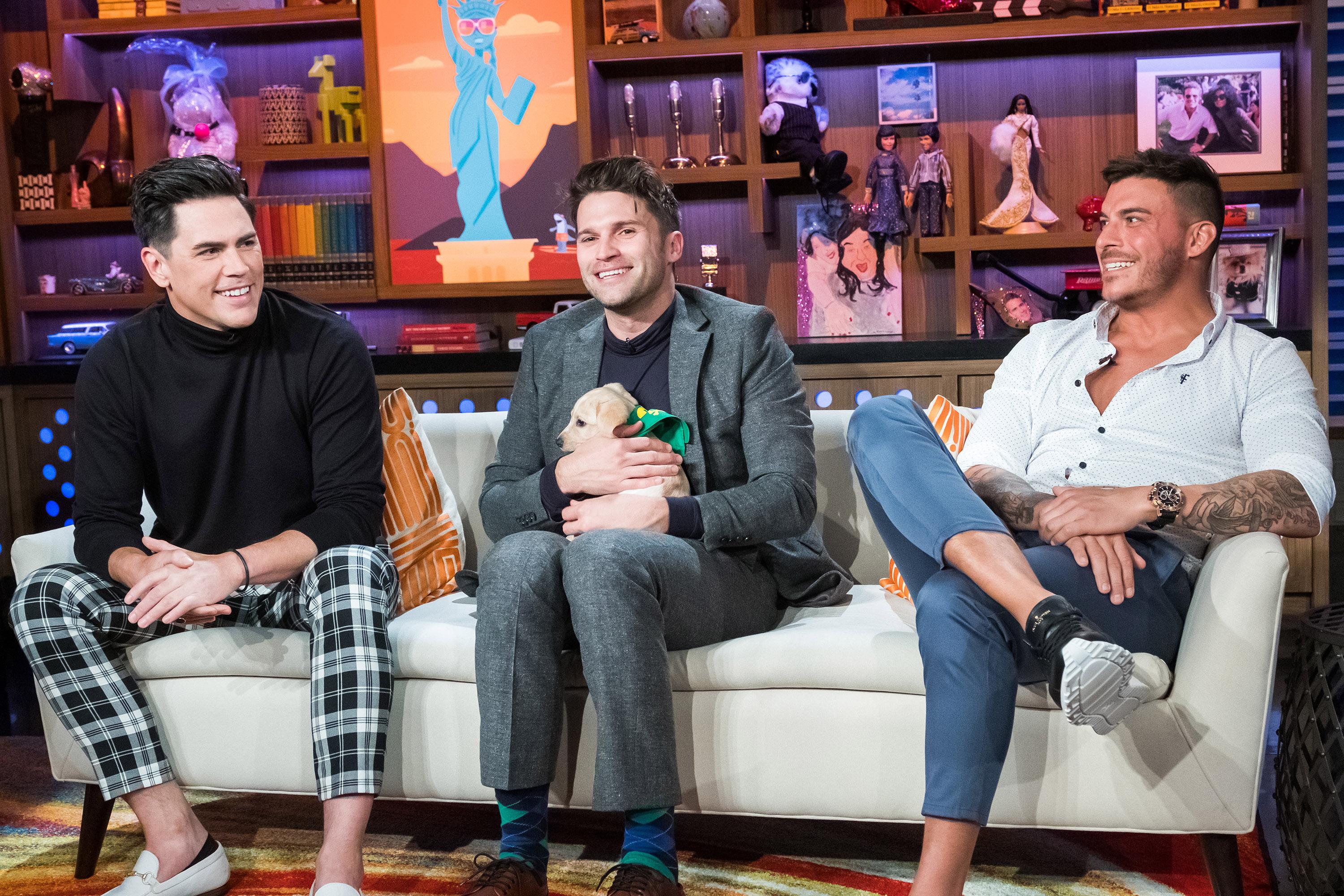 Gettyimages | Bravo
This led to a huge fight and falling out between long time friends Jax and Tom. Eventually, however, Tom's words got through to Jax and Brittany, who ended up asking former NSYNC member Lance Bass to officiate their wedding. Lance is a prominent member of the LGBT community, which led to some thinking that the couple was overcompensating. DJ James Kennedy, in particular, commented on the irony of Jax and Brittany flipping from a homophobic pastor to "the gayest pop star in the world" as the officiant for their wedding. Tom was still upset that Jax and Brittany waited so long to fire the homophobic pastor, which led to an even bigger fight.
According to TooFab the fired pastor said some pretty horrible things. He referred to the legalization of gay marriage as a "time of peril" for the nation and claimed that the gay "agenda" was being "forced down our throats." On the topic of the legalization of gay marriage the pastor reportedly also stated, "The devil wants to legalise SIN. Just because it's legal that doesn't make it RIGHT!!!! How wicked is our nation becoming?" TooFab also notes that the pastor was a long time family friend of Brittany's, despite the fact that she and Jax claimed to not have known about all of his comments. Still, this isn't the first time Brittany has come under fire for allegedly associating with homophobic people. In an earlier season of the series, the Kentucky native's mother was accused of being homophobic because she was concerned that Jax had possibly kissed a man. People said that this was problematic because she did not express concern over Jax's history of cheating, stealing, and lying. On the reunion, however, Brittany and many of her castmates defended Brittany's mother, calling her an LGBT ally. Is it possible that event was foreshadowing for last night's epsiode?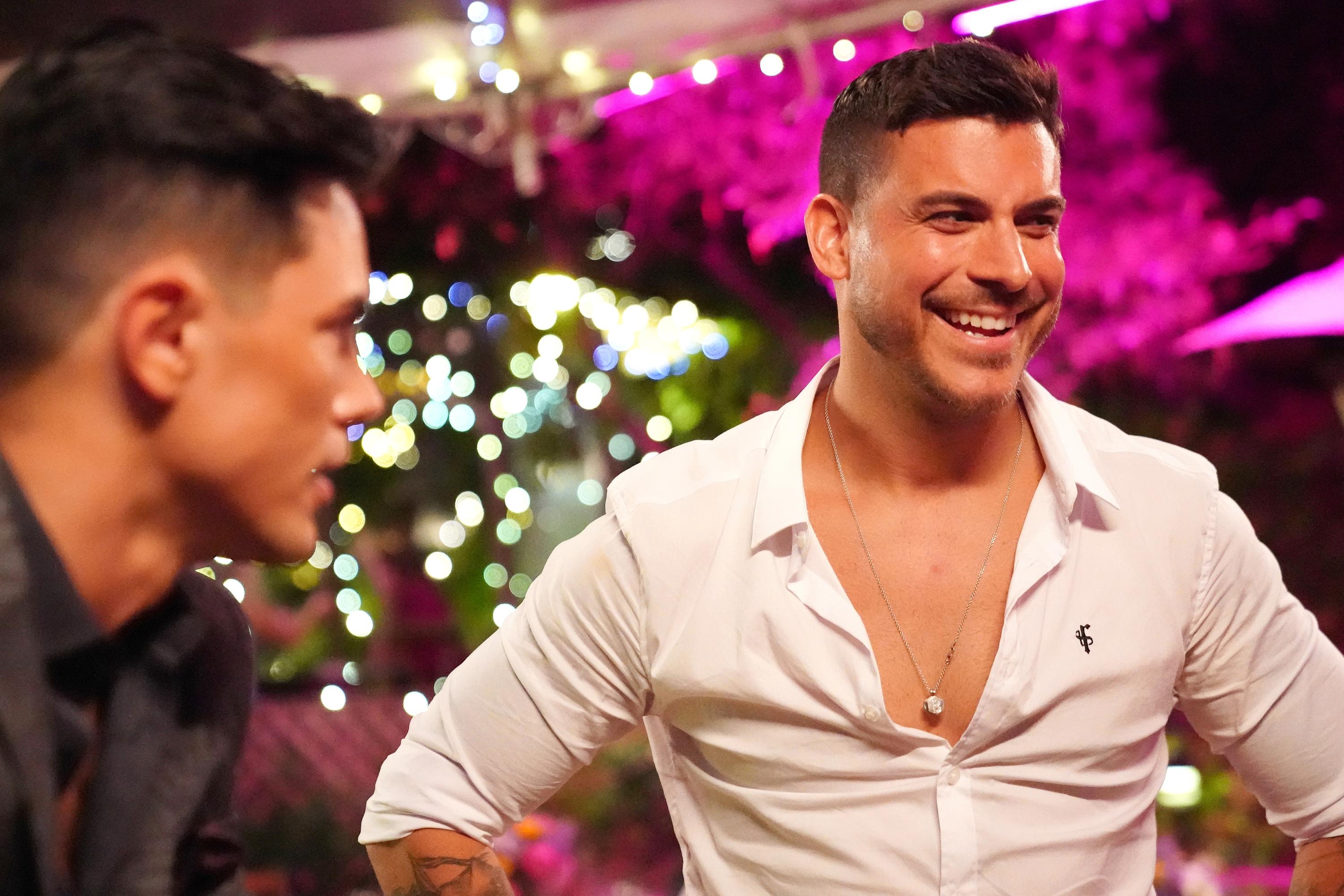 Gettyimages | Bravo
Gay pride has always been an important event for Lisa Vanderpump and her employees. Each year, the show devotes an episode to the celebration, and in 2016, the series devoted a special, emotional episode to the shootings at Pulse nightclub in Orlando. Lisa has always considered herself a huge advocate for LGBT rights, and there has even been a trans cast member on the show. Not to mention the fact that Andy Cohen, executive producer of many Bravo shows and late-night host of Watch What Happens Live, is also gay. Still, a small handful fans and Bravolebrities have still taken Jax and Brittany's side, claiming that Tom was only sticking up for the LGBT community in order to look like a hero. Shep Rose of Southern Charm was among those that sided with Jax and Brittany on Twitter. In contrast, Vanderpump Rules cast member Scheana Shay rushed to Tom's defense, calling him "one of the most generous people" who "truly cares for his friends and wants the best for them on and OFF camera."
I see your point here Shep but let me just say that @TomSandoval1 is one of the most generous people I've ever met in my life and an amazing friend. He truly cares for his friends and wants the best for them on and OFF camera. ♥️ https://t.co/jGElSjOVw3

— 🏳️‍🌈Scheana (@scheana) February 19, 2020