Just a few weeks after discussing starting a family, "Love Is Blind" season 2 couple Danielle Ruhl and Nick Thompson are calling it quits. Court documents obtained by TMZ show Ruhl has filed for divorce from Thompson in Cook County Circuit Court in Illinois. The couple exchanged vows last year at the end of season 2.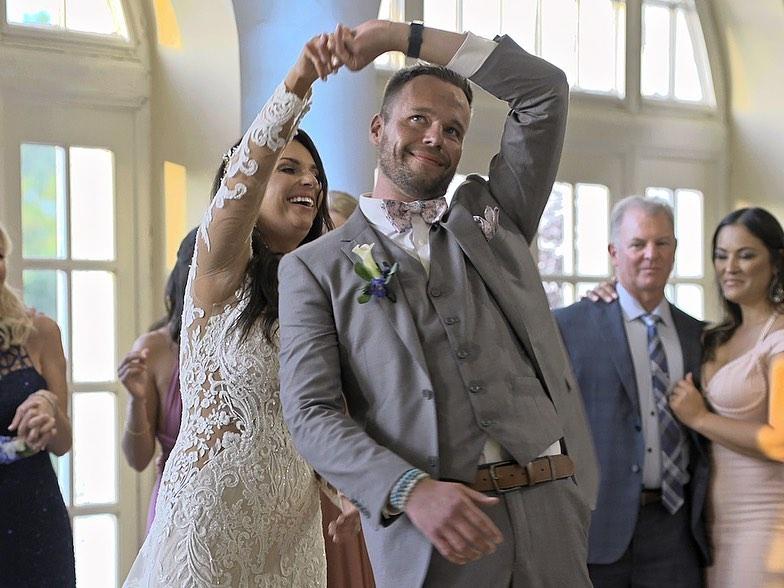 Planning to Redo Their Dream Wedding
Just last month, Ruhl, 29, talked to Us Weekly about how the couple is still in love and were planning to redo their big day. "At either our two – or three-year – anniversary, we really wanna redo a reception to make sure all of our families can be there," Ruhl said. "Like, I've always dreamt of my dream wedding and wedding planning and a bachelorette party. And so we're redoing all of that. It's just like when we have the time."
The couple was the first pair on season 2 to get engaged after connecting in the pods blindly. But their relationship didn't flow easily all the time. The pair had their ups and downs during the engagement period.
"We flip-flopped a lot. Like we flip-flopped a lot before everything had happened and it was, like, five seconds before we walked down the aisle that we decided we were gonna say yes. So the day was stressful in and of itself, but it's like the second – we both said – 'This is it,'" she explained. "Like the second, we said 'Yes,' it felt like this entire cloud was taken away from us because of, like, all of the pressure that we put on ourselves to figure out whether we wanted to say I do or I don't. And then it just like, I don't know. It was, like, a magical feeling."
They Were Talking About Starting a Family
Ruhl also talked about the possibility of starting a family. "I can't wait to have kids to embarrass the heck out of both Nick and them," she said. "However, we got married really quickly and so it's not anywhere in the [cards for] next two years. Maybe after that, but we really just wanna take the time to focus on one another."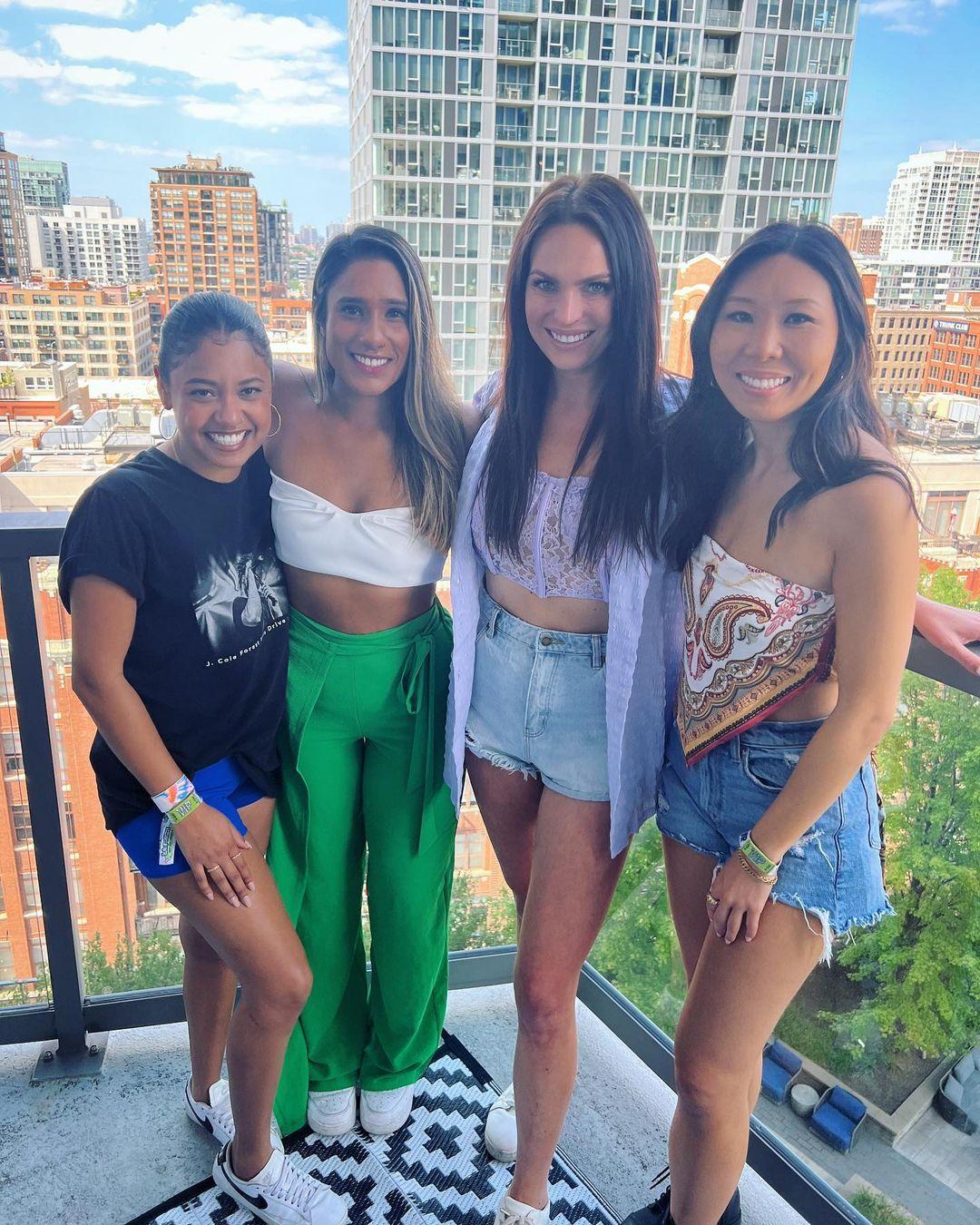 Were There Clues on Instagram?
Hearing about Ruhl filing for divorce may have come as a surprise to the couple's fans, as neither of them has posted anything on their Instagram pages that would warn of this outcome. Just days before court documents were filed, Ruhl posted a photo of her with three of her friends from the show captioned, "Girlfriend appreciation post 😘🥰"
One comment on the post read, "All you need in life is the love and support of your lady friends! I hope we can all hold onto that through the ups and downs." Other comments were also supportive of their lasting friendships.
View this post on Instagram
Thompson, 35, posted some recent photo shoot snaps of himself just a few days ago.  And fans have taken note in the comments that these are solo shots without Ruhl in any of them:
"BUT WHAT ABOUT YOUR MARRIAGE?? What ABOUT YOUR WIFE SIR????"

"Not y'all unfollowing each other"

"Handsome! What about the pictures with the wifey??"

"Say it isn't so 😢Sending love and light to you both."

"I'm so sad you've broken up 😢"
This is the Second Season 2 Breakup This Week
Ruhl and Thompson were one of only two couples to say "I do" on season 2 of the show. The other couple, Iyanna McNeely and Jarrette Jones, announced their split just days ago. The couple posted a joint statement on Instagram on August 18 announcing their separation.
View this post on Instagram
Another Season of Couples Loading…
It was announced earlier this year that there will be a third season of the popular Netflix show hosted by Nick and Vanessa Lachey. The season has already been filmed but no release date has been announced, other than the season is expected to hit Netflix by the end of 2022.