Legendary hockey star, Wayne Gretzky, has been served a massive lawsuit.
The former Los Angeles Kings player and his wife, Janet Jones Gretzky, are being sued for multi-millions after promoting a weight loss gum.
The couple have been promoting a weight loss gum called "Overeating Management Gum" aka 'OMG.'
Wayne & Janet Jones Gretzky Are Being Sued!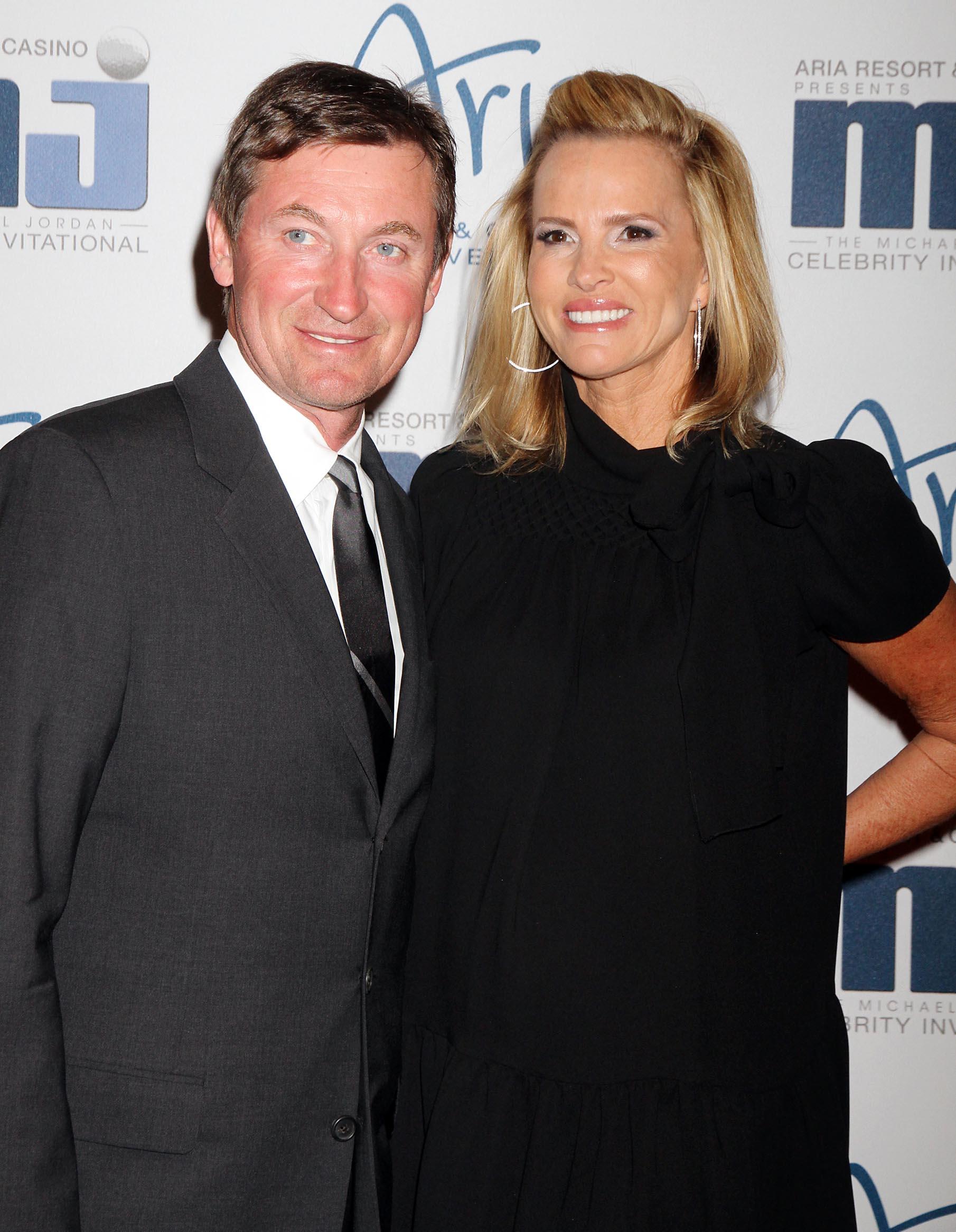 Court documents were filed on Monday, August 15, and obtained by The Blast.
The plaintiff, Steven Sparks, claimed that the couple told a lie about the product which caused him to lose millions of dollars. He is suing both Gretzky and his wife for "fraud" and "negligent misrepresentation."
Sparks alleges that he hired Gretzky's wife, Janet, to promote the gum he says he created.
His lawsuit states that the NHL legend falsely claimed he lost 35 pounds after just two months of chowing down on the gum.
Sparks also alleged that Gretzky used the weight loss claim to boost the company's stock before admitted that he'd lied about the results, which led to the company losing a ton of value.
Due to Gretzky's alleged weight loss lie, Sparks is now suing the hockey star for 10-million-dollars.
Gretzky Allegedly Claimed To Have Lost 35 Pounds From The Gum
Per the legal documents, "On or about June, 2014, Plaintiff founded and caused to be established BuChew, LLC. Plaintiff was one of BuChew's managers, and an investor. BuChew was developed to distribute and market 'OMG gum,' a natural gum used to manage weight. 'OMG gum' was created by Plaintiff."
In May 2017, BuChew "engaged the services of Janet Marie Gretzky as a spokesperson to assist in the marketing, sale and distribution of BuChew's products."
The lawsuit claims she asked her husband to assist with marketing and "promised the Defendant would personally use and endorse 'OMG gum.'"
Gretzy reportedly claimed that "he chewed multiple pieces" of the gum every day and "loves the taste" in 2018.
He furthered his claim by stating he "lost 35 pounds in 6 to 8 weeks" as a result of chewing the gum.
Janet's collaboration with 'OMG gum' was announced in a March 2018 press release about the product.
The Plaintiff Is Suing Gretzky For $10 Million In Damages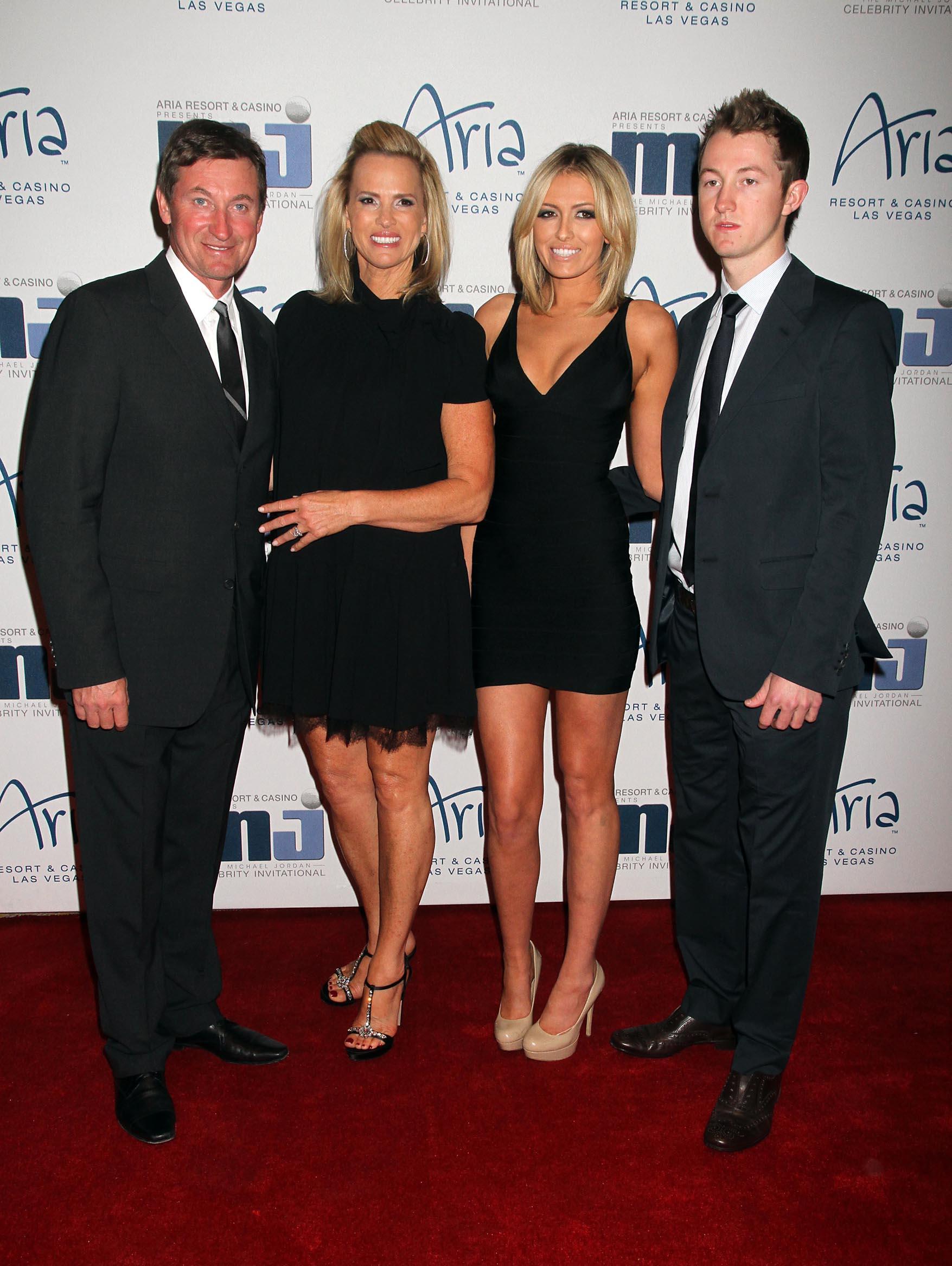 "After three years in development working closely with a team of scientists and companies engaged in nutrition and weight control, I am extremely excited to unveil OMG powered by SuperCitrimax," she said in the statement. "OMG is an outstanding product specifically designed to fit into the lifestyles of today's fast-paced, multi-tasking adults. Overeating is often at the core of weight gain and a real epidemic. … Our great-tasting gum helps eliminate the feeling of being hungry. Plus, I have always disliked taking pills!"
Things took a turn for the worst in February 2020.
The lawsuit states, "on or about February 20, 2020, Defendant stated to Plaintiff that he 'really did not lose 35 pounds.' This admission was not repeated to those investors who had invested expressly based upon their belief in 'OMG gum' because it had been endorsed by the 'Great One.'"
Sparks states that Gretzky and Janet colluded to remove him from his position at BuChew, and instructed the new managers to not use the former NHL player's image or name to promote the product.
In addition to the $10 million, Sparks is asking for his attorney fees in the amount of $500k to be paid by Gretzky with an added. 10% interest.