Tiffani Thiessen looks utterly gorgeous in her swimsuit!
The "Beverly Hills, 90210" alum added a jaw-dropping update to her Instagram page this week that stunned her 1.7 million followers. In her post, Thiessen slipped into sexy swimwear that flaunted her stunning physique while catching some rays at the beach.
Defying Age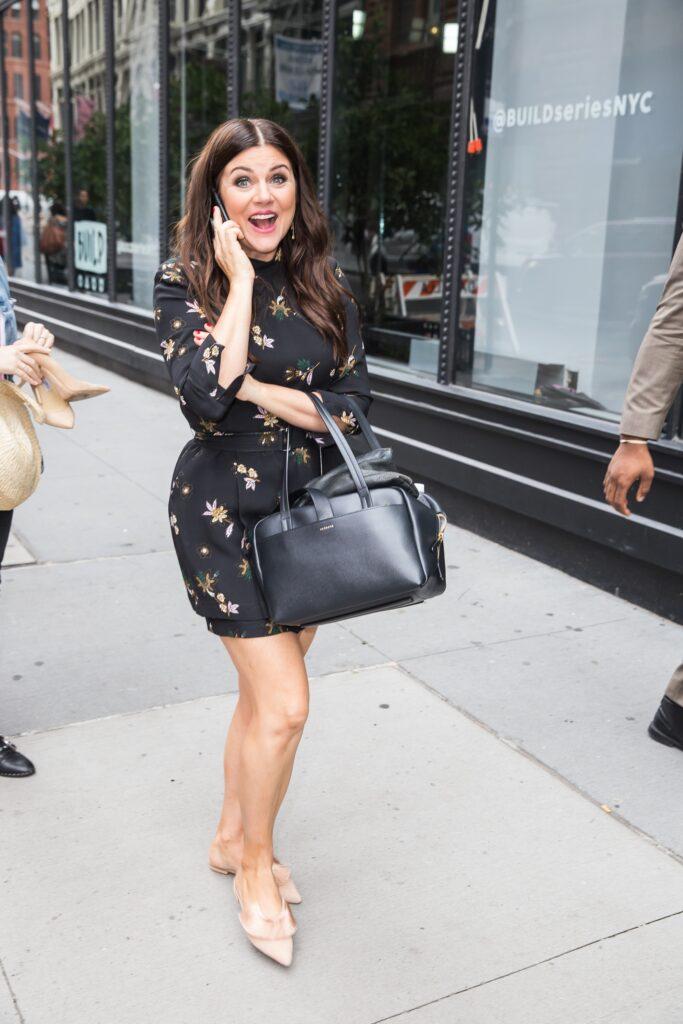 The actress may be 48, but she looked way younger in the photo, which showed her standing on the sand. She posed in between two big rock formations while getting bathed in golden light, making her skin look absolutely radiant.
Thiessen flaunted her fit physique in a classic black swimsuit. The one-piece put her incredible curves and lean legs on full display, much to the delight of her audience. Its plunging neckline allowed her to put on a busty display while the sleeveless design highlighted her toned arms.
Looking Like A Beach Bombshell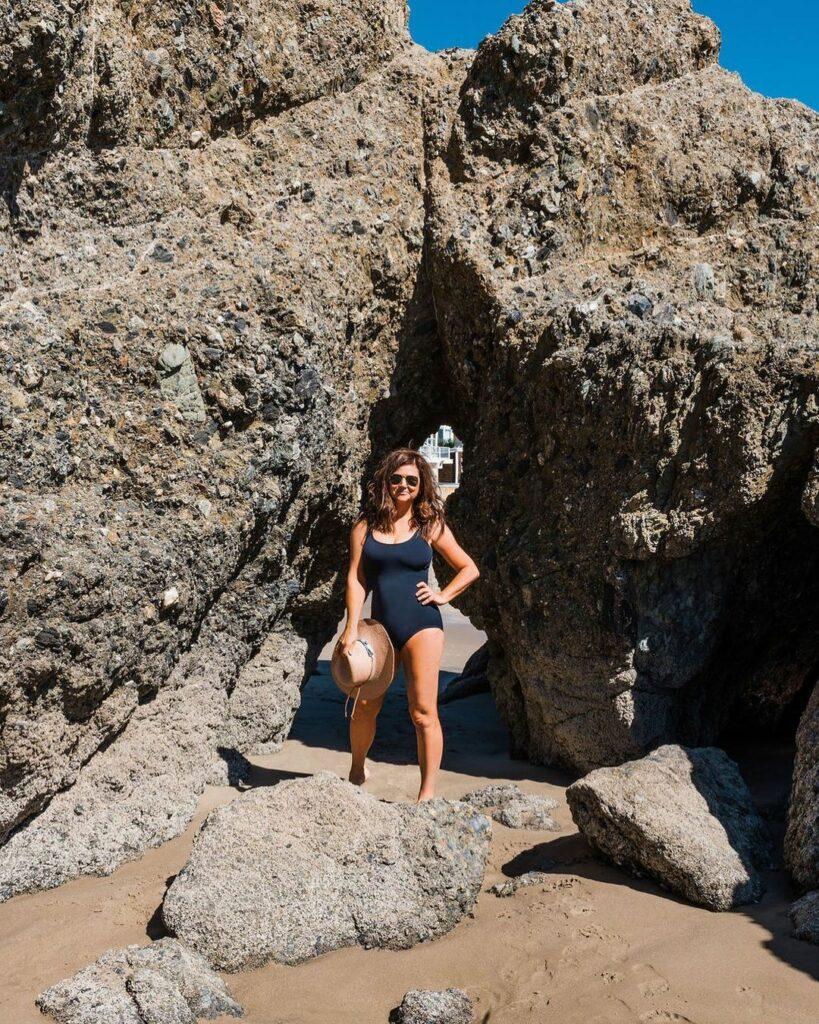 The "Saved by the Bell" star shielded her eyes from the glare of the sunlight with a pair of oversized sunglasses. She also had a wicker hat, but instead of wearing it over her head, she was just holding it. Thiessen placed her other hand on her waist as she faced the camera and offered a smile. She parted her brunette locks to the side and left them untied.
According to the geotag, she was in Mendocino, California.
In the caption, Thiessen revealed that she was "trying to find a place to pee" when her photo was taken.
Racking Up On Likes & Compliments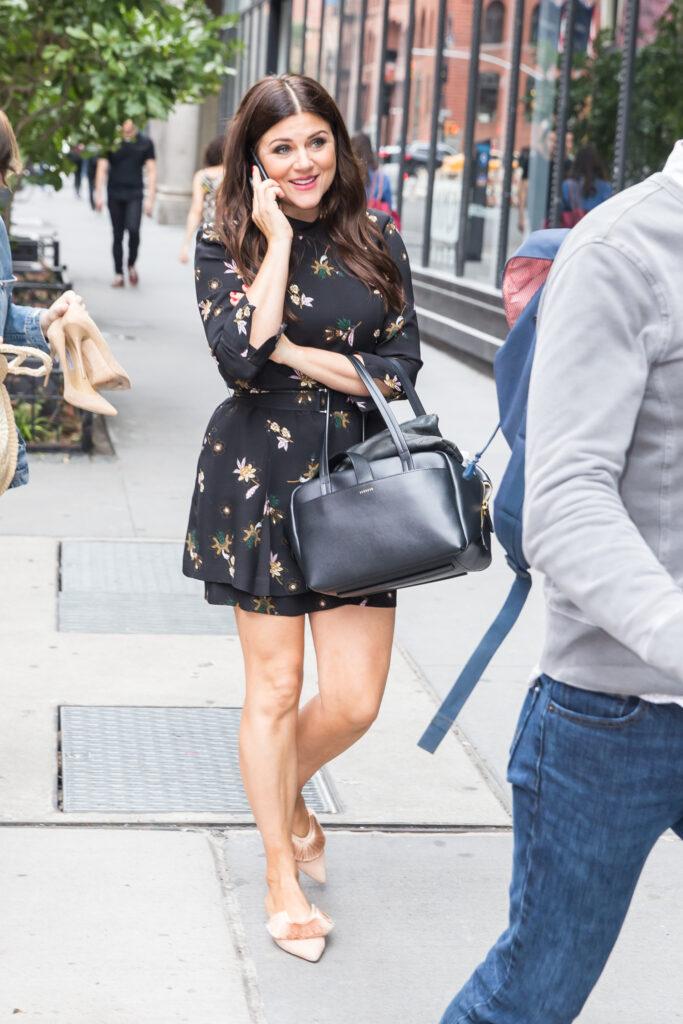 Since going live on her social media page, the post has earned more than 31,600 likes and over 500 comments. Her avid supporters flocked to the comments section to shower her with various messages and rave about her killer body. Other avid admirers struggled to find the right words to express their admiration for the actress and instead chimed in with emojis.
"HELLO. I didn't realize they were making a new Baywatch series!!!! 🔥🔥🔥🔥🔥" raved casting director Scout Masterson.
"Been there lady! And you look 🔥!" added fellow actress Angela Kinsey.
"Finally a picture of you on vacation 😍😂 You look amazing although you have to pee," noted the third commenter.
"When fabulous is more than fabulous!" gushed the fourth user.
Making  Memories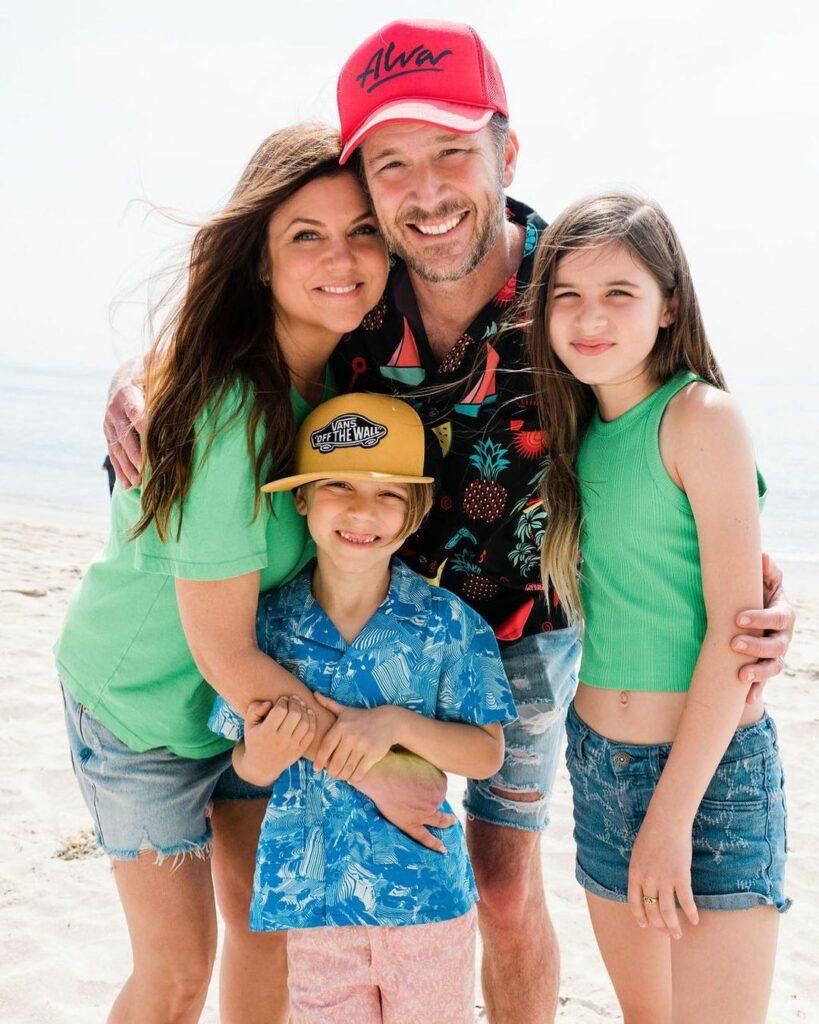 Thiessen, her husband Brady Smith, 50, and their two kids — Harper Renn, 12, and Holt Fisher, 7 — recently jumpstarted their "big family road trip."
The actress posted an adorable family picture on August 4.
"These four are headed out today for our big family road trip," she captioned the share. "Can't wait to show you along the way. Be sure to check out my stories as I will post all the fun spots we hit #roadtrip #california #familytime."
So far, they have visited several places in California, including Inverness, Tomales, and Mendocino.
Back To Back Celebrations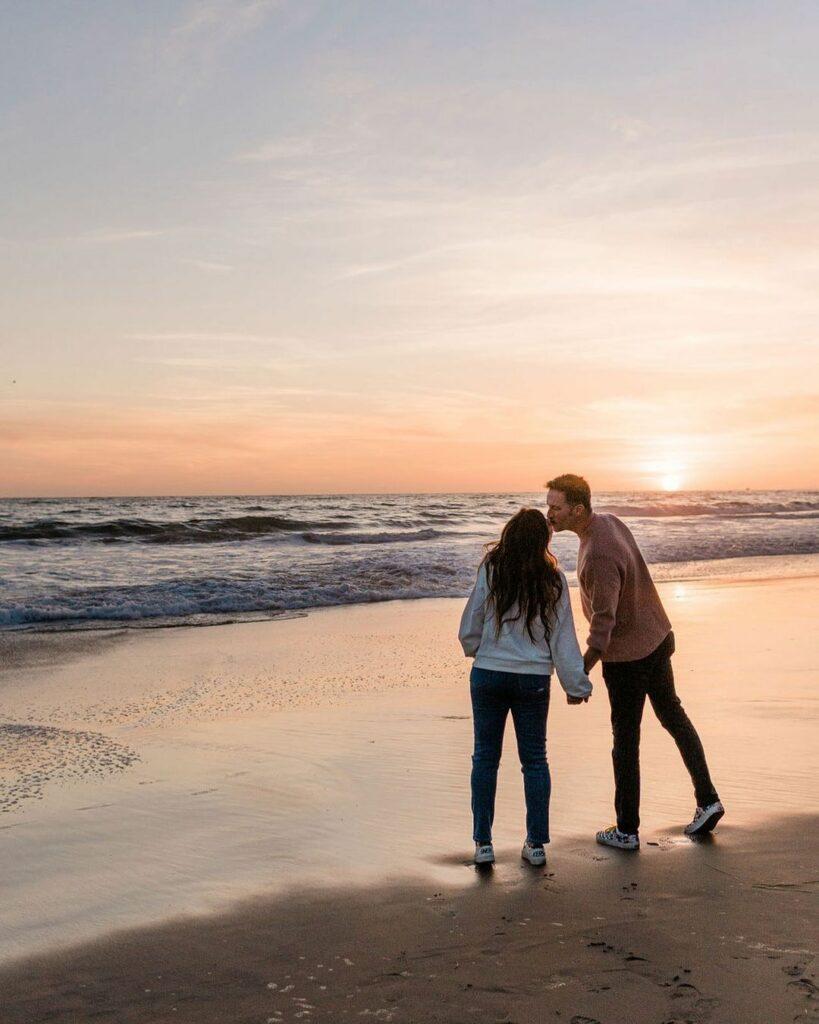 Last month, Thiessen celebrated two milestones — her 17th anniversary with her husband and her youngest child's 7th birthday.
"Happy 17th Anniversary baby!" she penned a sweet tribute. "Checking another year off the ol' calendar. Love you so much baby❤️ (A redo of our anniversary will happen since covid gave us a visit on this one)."