While their relationship hasn't always been the best, Drake, 35, and his dad have something to laugh about together – a tattoo. Drake recently shared a photo on Instagram of a tattoo his father got years ago captioning it, "I was just sitting here thinking why you do me like this we family." The tattoo that's got Drake and his father, Dennis Graham, 67, laughing and reminiscing – Drake's face on his upper arm.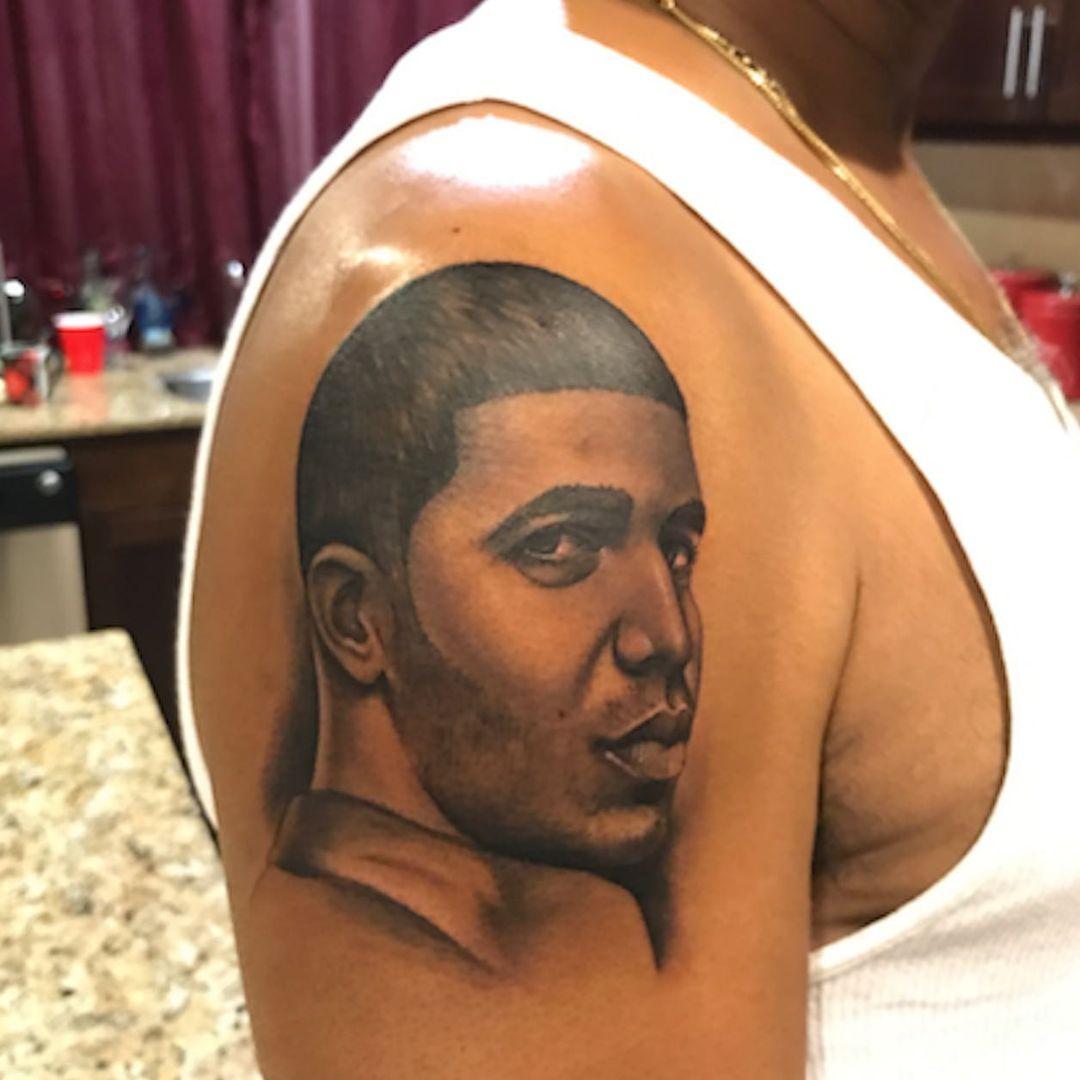 Laughing About the Five Year Old Tattoo
Of course, the comment section of the post was where more laughs could be found. His father commented, "Hahaha I had 16 people to try and straighten this out, they're hurting me." Later down the thread he also commented, "I love you and miss you." Other comments included, "The hairline shadow though," "They said 'Thank me later,'" "Honestly, I mind," and a sea of laughing emojis.
The tattoo was first revealed back in 2017 after it was done by tattoo artist Money Mike and was inspired by a portrait of his face that Drake has on his back. Mike features this tattoo on his website with the caption, "Had the honor and privilege of tattooing @champagnepapi fathers portrait on the man himself @therealdennisg thank you again Dennis for the hospitality and for letting me do this for ya."
Graham got the ink touched up in early 2018 by tattoo artist Inal Bersekov, who posted side-by-side shots of the before and after on his Instagram page. He captioned the post, "IMPORTANT please guys don't ask me to cover all your failed tattoos lol. had the chance to meet @therealdennisg and re do his tattoo of @champagnepapi. What do you think?"
View this post on Instagram
Their Father Son Relationship Has Had Ups and Downs
The father and son haven't always seen eye to eye and have had some public struggles in the past. When Graham talked to Nick Cannon on his radio show back in 2019, he claimed his son fabricated some of their relationship to help sell records. When the rapper heard this, he ran to social media to share his thoughts. "Woke up today so hurt man. My father will say anything to anyone that's willing to listen to him. It's sad when family gets like this but what can we really do that's the people we are stuck with." He added, "Every bar I ever spit was the truth and the truth is hard for some people to accept."
Even though sometimes rocky, Drake has made it a point to make sure his dad knows he's loved. In a tribute post to his father on his birthday in 2020, the rapper posted some throwback snaps captioned, "Happy Birthday to the DON DADA the most charismatic man alive the man with a joke for every serious moment OG M Town Playboy @therealdennisg swipe right to see how he has evolved over the years!!! Love you dad MORE LIFE."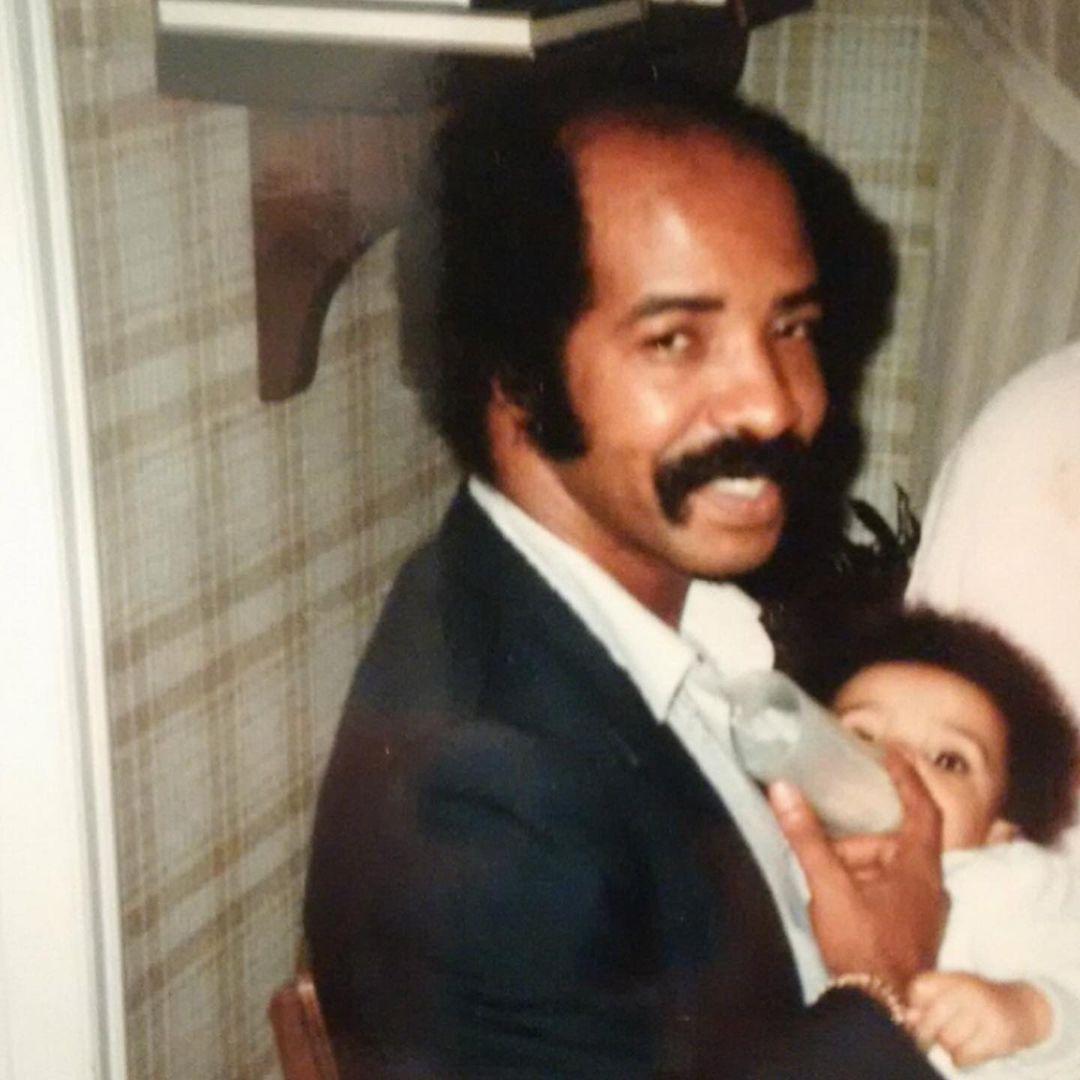 Drake on Parenting his Own Son
Drake is now a father himself and coparenting his 4-year-old son Adonis with French artist Sophie Brussaux. He talked about what it's like being a dad and coparenting on HBO's "The Shop" back in 2018. "I am a single father learning to communicate with a woman who, y'know, we've had our, we've had moments, right? I mean, I do want to be able to explain to my son what happened. But I don't have any desire for him to, like, not love his mother…Like we have found ourselves in a situation and we are both equally responsible and now, like, I'm just really excited to be a great father. I have a son, he's a beautiful boy."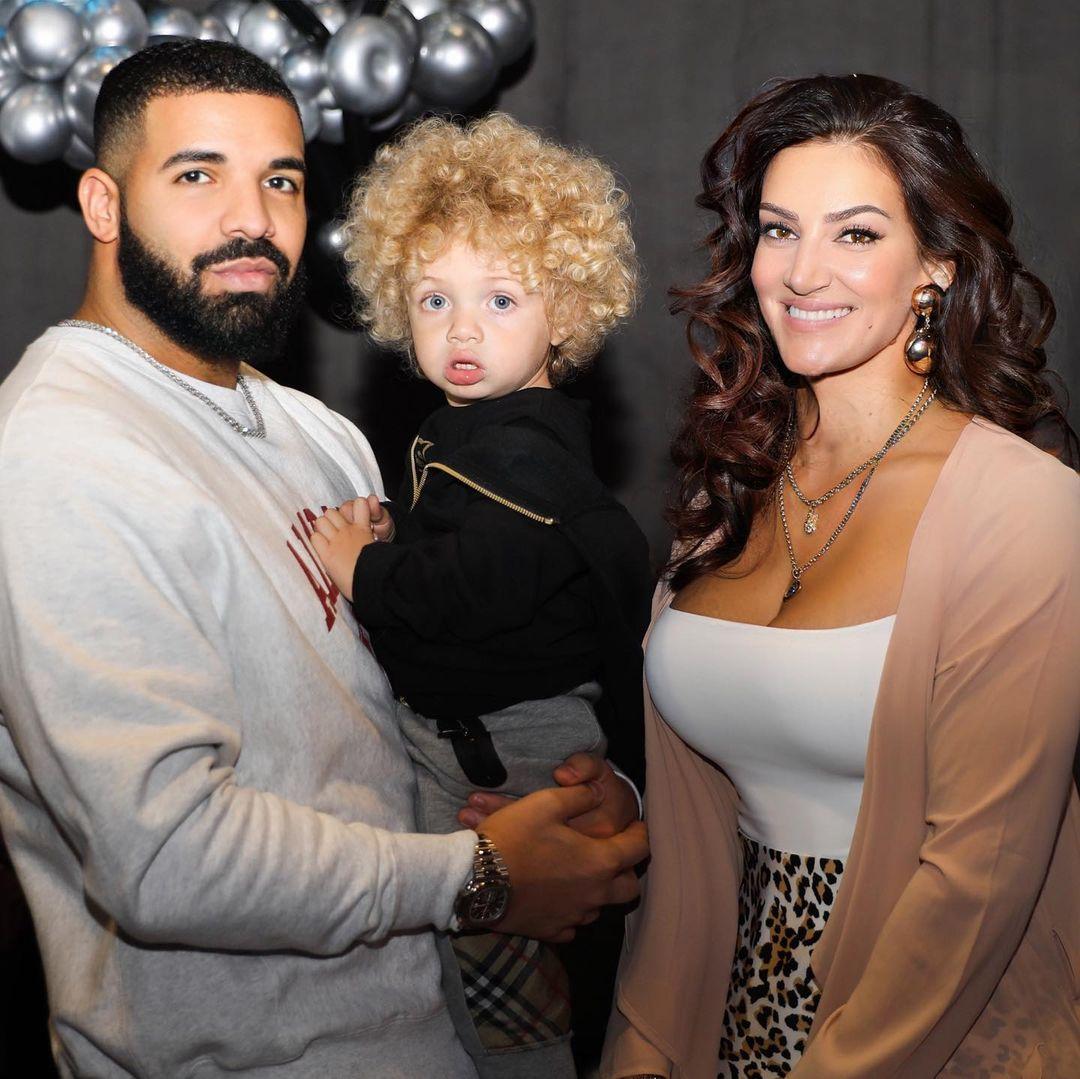 The couple kept their son a secret for almost a year and kept him out of the spotlight for a while. But lately you can catch glimpses of his life on Drake's Instagram page in photos and videos of the adorable boy. The father/son duo made their first public debut together at the Billboard Music Awards in 2021, where he received the notable Artist of the Decade award and his son accompanied him on stage.