Brad Pitt is an ICON… there's not debating that.
He's worked with some of the biggest celebrities and talent in Hollywood. I mean, he is one of the biggest celebrities after all.
However, if you're new to the acting scene and "set life," be careful how you act around Mr. Pitt, because he's watching and taking notes.
Brad Pitt Is Taking Notes On Actors… Don't End Up On His List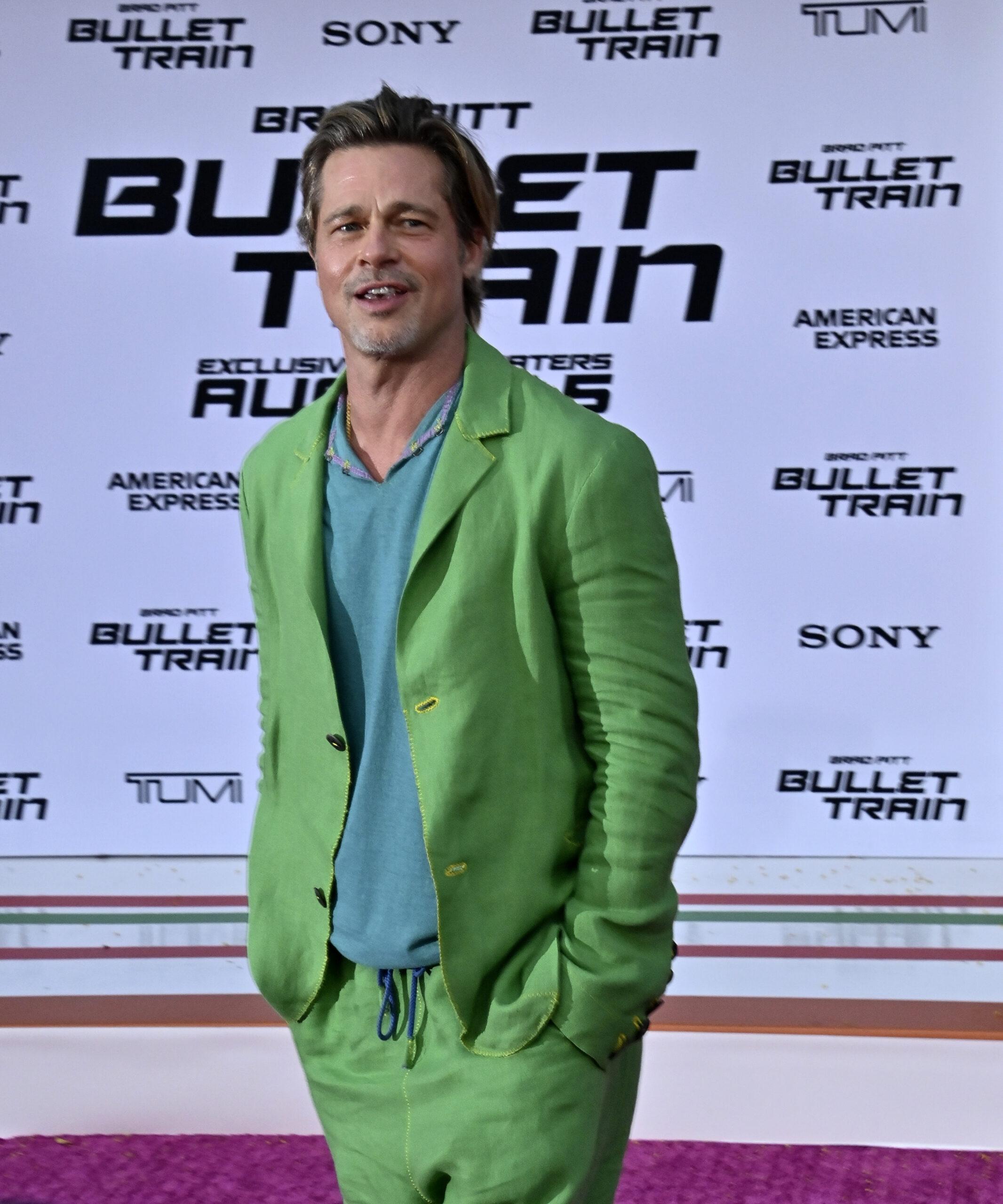 Pitt's "Bullet Train" co-star, Aaron Taylor-Johnson, opened up about working with the Hollywood legend.
Johnson is hoping to stay off of Pitt's "s**t list."
Yes, he's got a running list of s**tty people in the industry that he tries to steer clear of working with.
Speaking to Variety at the Locarno Film Festival in Switzerland, Johnson said, "He is in a new chapter of his life, I think."
Pitt's Co-Star Said He Has A "Good" List & A "S**T" List
He went on to explain, "He just wants to bring light and joy into the world and be around people who are there to have a good time. You work with many actors and after a while you start making notes: 'I am definitely not working with this person ever again.' Brad has this list too: the 'good' list and the 's–t' list."
The U.K. native also took a moment to praise Pitt for being "humble and gracious" to his fellow cast members on "Bullet Train."
The movie also stars Sandra Bullock, Joey King and Brian Tyree Henry.
The cast of 'BT' have been making the red carpet promotional rounds since last month. Pitt sported many colorful and unexpected outfits.
Pitt's co-star, Henry, also doted on the award-winning actor.
Speaking to "Comic Book," he explained that there is a specific feature of Pitt that really messed with his head.
This Brad Pitt Feature Left His Co-Star Speechless
"It's really — let me tell you, something incredibly distracting [is] Brad Pitt's hair," he said humorously. "It's really annoying. Like, the very final part of the movie where we're in the train car together and, you know, Aaron's character has smashed through the glass, we're supposed to be going, like, 200-something miles an hour and there's this wind fan that's just perfectly placed for Brad Pitt and so I would literally forget some of my cues because I'm so busy lost in this wheat blond, beautiful hair."
Given Pitt's years of experience with his 'wheat blond' locks, the guy knows how to whip it at the right time.
"He's so good at hair control that, like, he knew exactly when to whip it, and it just made me want to punch him in the face more," Henry continued to explain.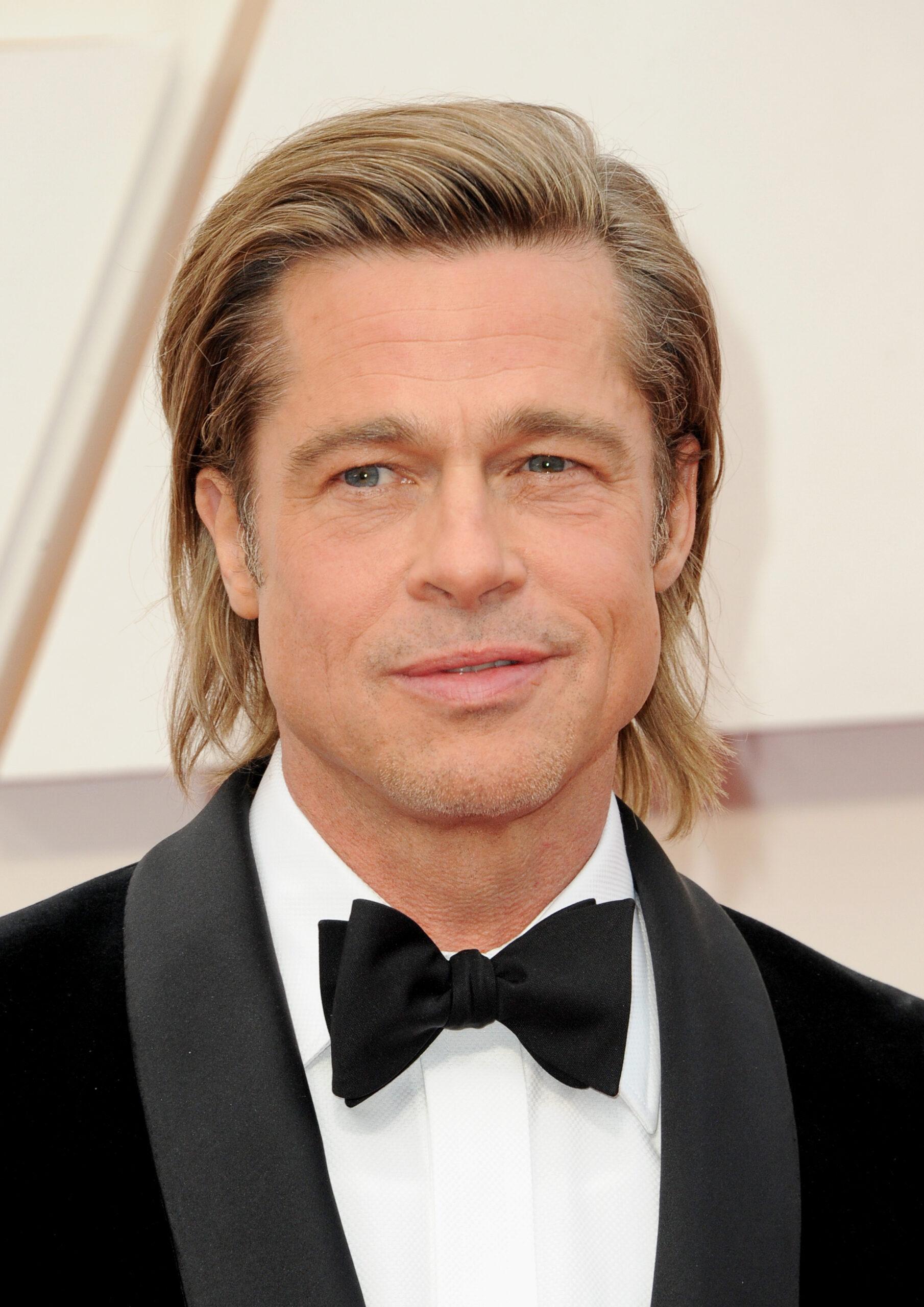 The overall experience on "Bullet Train" and set seemed to be very positive.
Pitt even took a moment to dote on his co-stars.
He told Complex, "I mean, I have a lot of respect for everyone who signed on for this. Aaron was one of the first. We saw his tape and we said, 'Oh, we're up and running. We got this. This thing is going to work.' I don't know, there was just so much levity. It was just so nice to be around people. … Everyone held their own."