Mega
Amy Schumer took the time to shout out two of her favorite people in the whole world… the King Of All Media and a legendary comedy director.
The hot mama randomly showed her appreciation on Tuesday for Howard Stern and Judd Apatow with a touching post on Instagram. Amy thanked the two titans of their industry for sticking by her when she needed it most.
"Random shout out to 2 of the people who supported me in a way no one else had to help me realize my dreams. Thank you @sternshow and @juddapatow for changing my life forever I love you," Amy wrote in the caption of her post.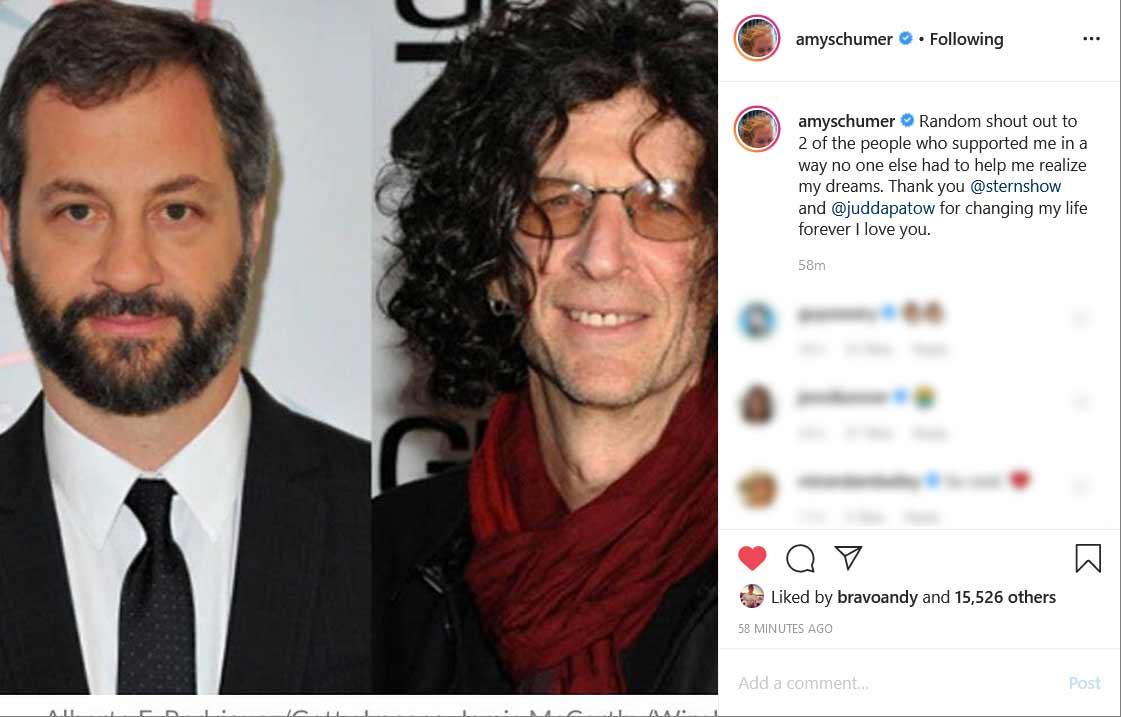 Instagram/amyschumer
How did Howard and Judd help Amy realize her dreams you ask? Well, it is something referred to in the entertainment industry as "The Stern Effect." All producers and publicists know the great power Stern has due to his loyal army of fans. Movie studios bend over backward to make sure Howard has their latest film before the release, even though he complains that the super-secret celebrity movie service does not ever work properly.
Amy's story is perhaps the greatest proof of "The Stern Effect" and that's where Apatow comes in. Schumer was a frequent guest on "The Howard Stern Show" on SiriusXM and Judd admitted that one of her appearances inspired him to reach out to her to work on her first major movie, "Train Wreck."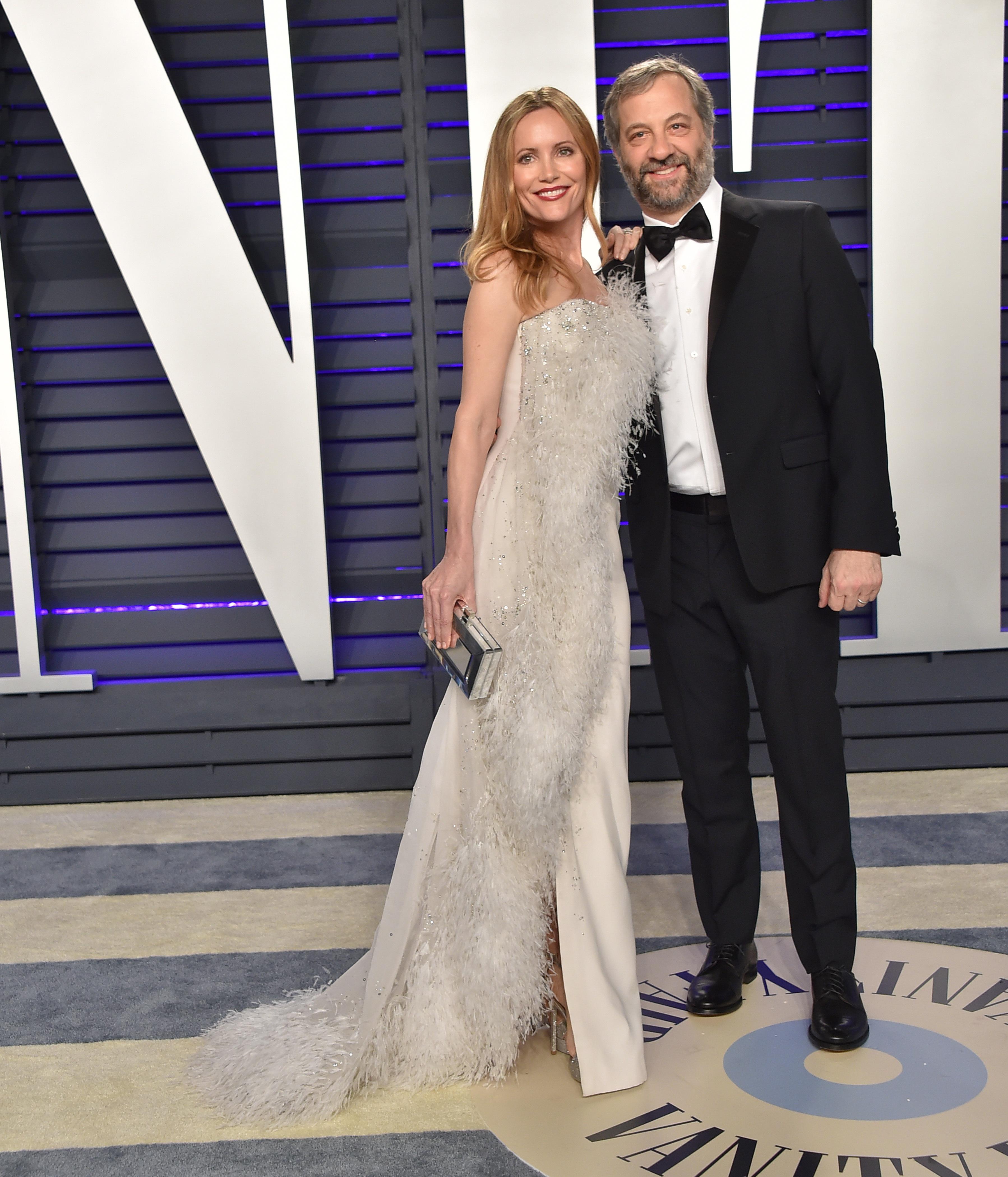 Mega
Amy claims the film changed her life by sending her off on a comedy trajectory that is unparalleled. Apatow directed the 2015 movie and after the flick's tremendous success, Schumer went on to write produce and star in several blockbuster movies and comedy specials.
Judd was eventually interviewed on "The Howard Stern Show" several months after the premiere of Schumer's hit movie where he confirmed the rumor that he discovered her on the SiriusXM radio show.
"First of all I'd like to say thank you because after listening to the show for 32 years, you finally made me some money," Apatow joked with the long-time radio host.
He continued to tell Howard that he was sitting in his car listening to Amy tell stories about her childhood during one of her interviews when he realized that she was a comedy goldmine. "In my head I thought, 'Oh, these are movies!'" he said about Amy's childhood stories. The rest is Howard history!
Now, Amy is married and a proud mother but we don't think Howard or Judd had any part in the baby-making process.