Former United States President Barack Obama took his 61st trip around the sun, and no one could be happier about it than his wife, Michelle Obama.
The doting wife took to social media to celebrate her husband with heartwarming words while blessing fans with an incredible throwback picture.
Michelle Obama Wishes Husband Barack Obama A Happy Birthday
For Barack's special day, Michelle uploaded a lovely throwback photo of the former President in his younger days.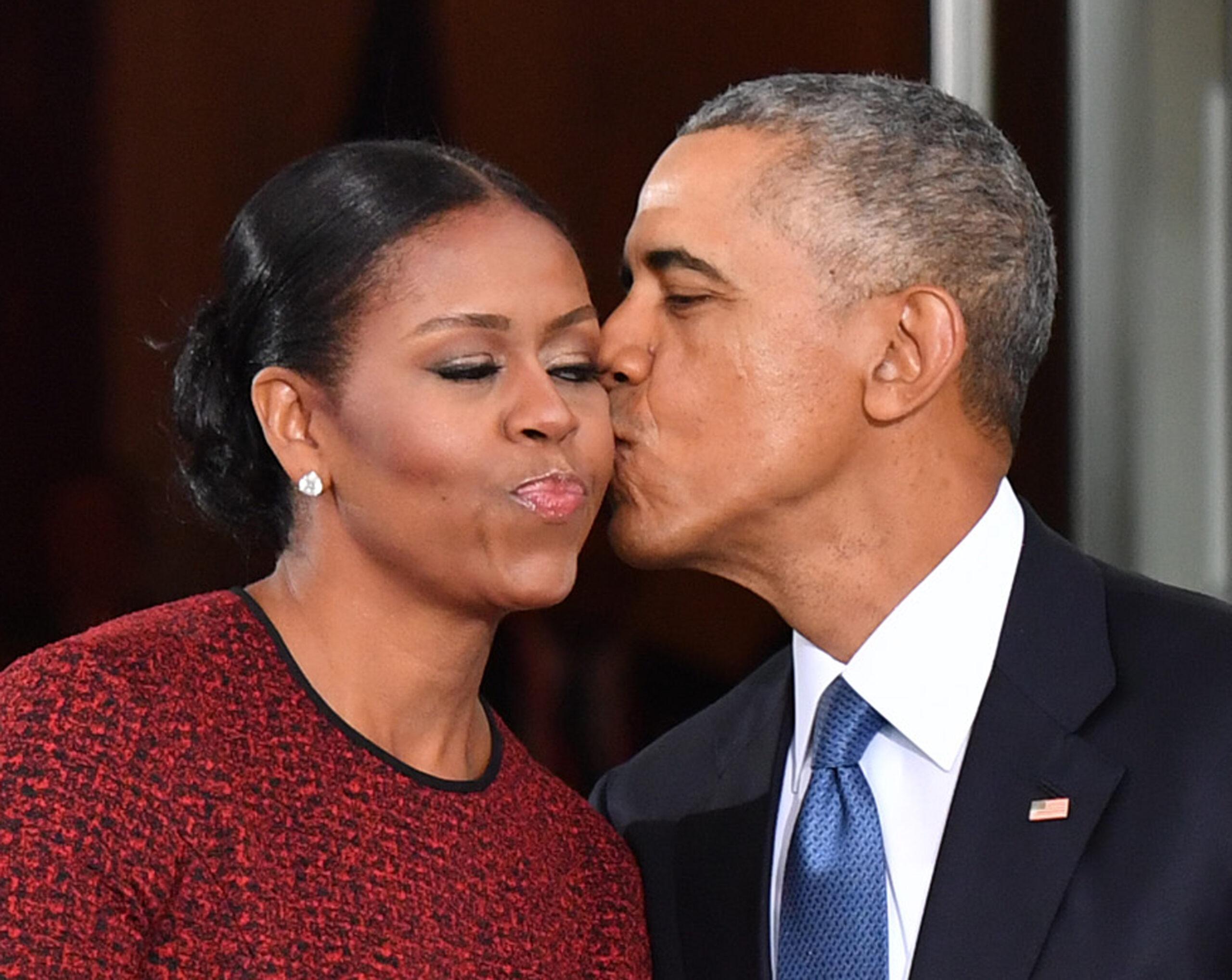 A younger Barack looked dashing in an oversized patterned vintage shirt paired with nude trousers. The 44th President of the United States looked into the distance with a serious look on his face.
The photo was taken in a sort of remote location, probably his father's village in Kenya. Alongside the photo that gave fans a glimpse into President Obama's past, the former First Lady wrote:
"Happy birthday to my honey! Life with you just keeps getting better every year. You always make me proud. I love you. 🥰."
The post received thousands of likes from fans, who congratulated the "Dreams From My Father" author on his major milestone. Many wished him a happy birthday in the comments section.
One fan wrote, "Happy birthday forever pres ❤️," while another wrote, "Happy birthday to my favorite President."
This user wrote, "Happy Birthday Mr. President ❤️❤️ love you and thank you so much for everything you do," while another added, "Happy Birthday to my forever Mr. President. This country could sure use you just about now. I hope you have a lovely day with your family!"
The former head of state performed a similar gesture earlier this year when Michelle turned 58.
View this post on Instagram
As
The Blast reported
, alongside a heart-melting photo of him planting a sweet kiss on Michelle's cheeks, Barack wrote, "Happy birthday, Michelle. My love, my partner, my best friend…"
The lovebirds who have been married for over two decades were soaking up the sunset while on vacation, with Michelle holding a margarita glass.
The "Becoming" author appreciated the outpouring of love she received on her big day with a heartwarming photo of her dancing to Stevie Wonder's "Happy Birthday" with a huge cake in front of her.
"Here's to a sweet 58th! Thank you so much for your outpouring of love. Whether you texted, emailed, or posted on social media, every birthday message I received today meant a lot to me," she wrote in the accompanying caption.
The Former U.S. President Pays Tribute To Late Mom
For his birthday milestone, the beloved politician decided to pay tribute to his late mum Ann Durham. Durham sadly passed away in November 1995 at 52 from uterine cancer, unable to see her son become the most powerful man in the world.
View this post on Instagram

In a post shared on social media, President Obama revealed that he launching the Ann Durham Water Garden at the Obama Presidential Center.
The 61-year-old uploaded a heartwarming video that showed throwback pictures of him as a child with his beautiful mom. Speaking about her influence on his life in the 2-minute-21-second clip, Barack said:
"My mother was the biggest influence on my life.  As a very young woman raising a child, she somehow understood that if you love a kid enough, even if you don't have enough; if you fill their mind with a sense of wonder and joy, and you tell them that they can do anything, it turns out the kid usually does okay."
He continued, crediting his mother for instilling the value of "core belief in our common humanity and inherent dignity of every person."
Explaining the special way he chose to honor her legacy, Barack noted that he "could picture her sitting on one of the benches on a nice summer afternoon and just smiling and watching a bunch of kids running through a fountain. And I thought that would capture who she was."
The Ann Durham Water Garden would feature a fountain sculpture by renowned architect and artist Maya Lin.
View this post on Instagram

"The Ann Dunham Water Garden will be a special place for visitors and members of the community to come together and reflect," the accompanying caption reads.