Ella Rae Wahlberg showed off her stunning OOTD on social media!
The 18-year-old daughter of Mark Wahlberg captured hearts around the world after she posted a series of photos on Instagram that displayed her insane figure on Wednesday, August 3.
Looking Stunning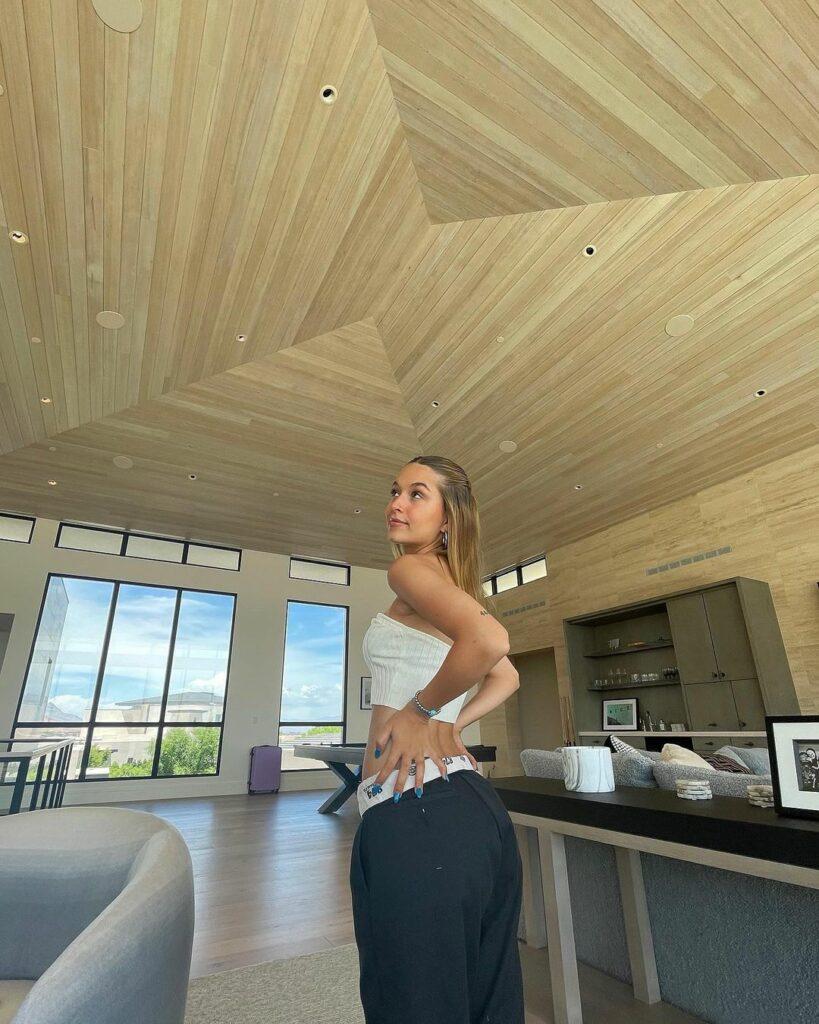 Ella shared the snapshots with her followers on her account, as they caught the attention of hundreds of fans within minutes.
She rocked a white tube top crafted of ribbed material. It appeared to have a low-cut neckline and a snug fit that hugged her body like a glove. The strapless design, on the other hand, highlighted her toned arms and shoulders. The hem ended on her upper midsection, exposing quite the amount of skin.
The beauty paired the top with a pair of black pants that seemed to have a baggy fit. She rolled the waistband down to show more of her flat tummy.
Ravishing Beauty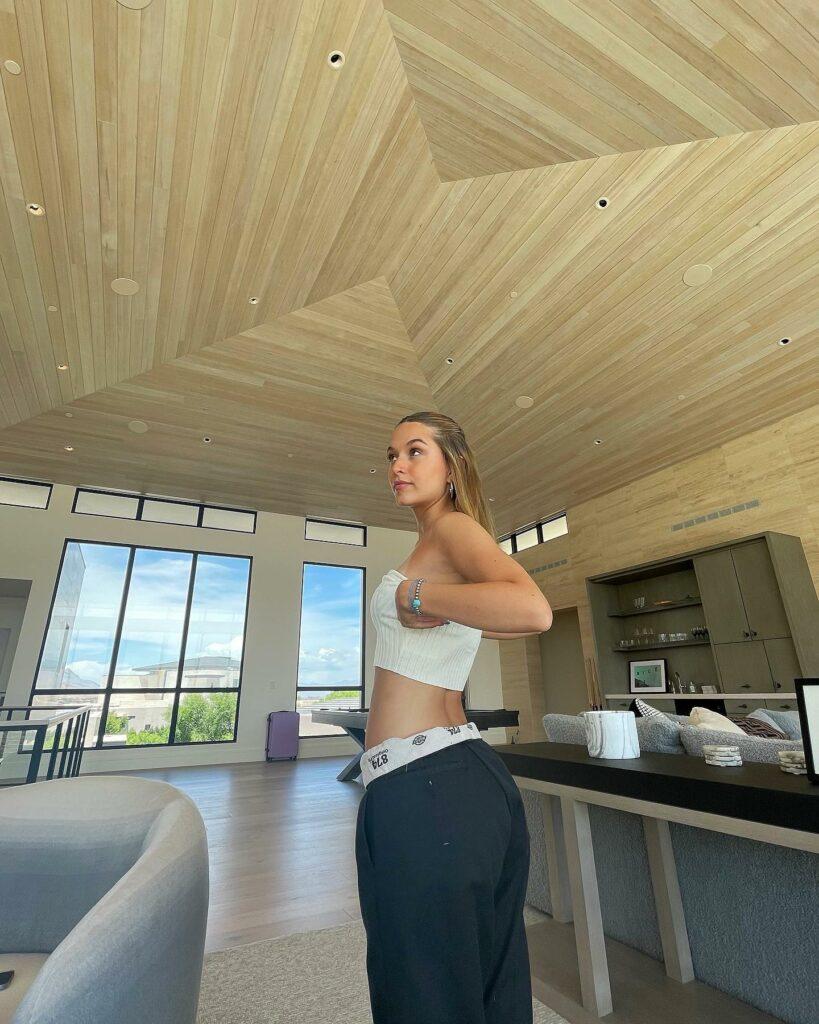 Ella styled her highlighted blond locks in sleek straight strands and tied them in a half ponytail with a middle part. She painted her nails blue and sported several accessories, including a pair of silver oversized hoop earrings and a bracelet.
In the photo, Ella was snapped inside a house, posing in the middle of the frame with her body angled sideways. She spread her fingers and placed her hands on her lower back as she looked to the side with a smile on her face. A swipe to the right showed Ella tugging on the upper hem of her tube top.
"bye la💪," she captioned the share.
According to the geotag, Ella was in Summerlin, Las Vegas.
Getting Compliments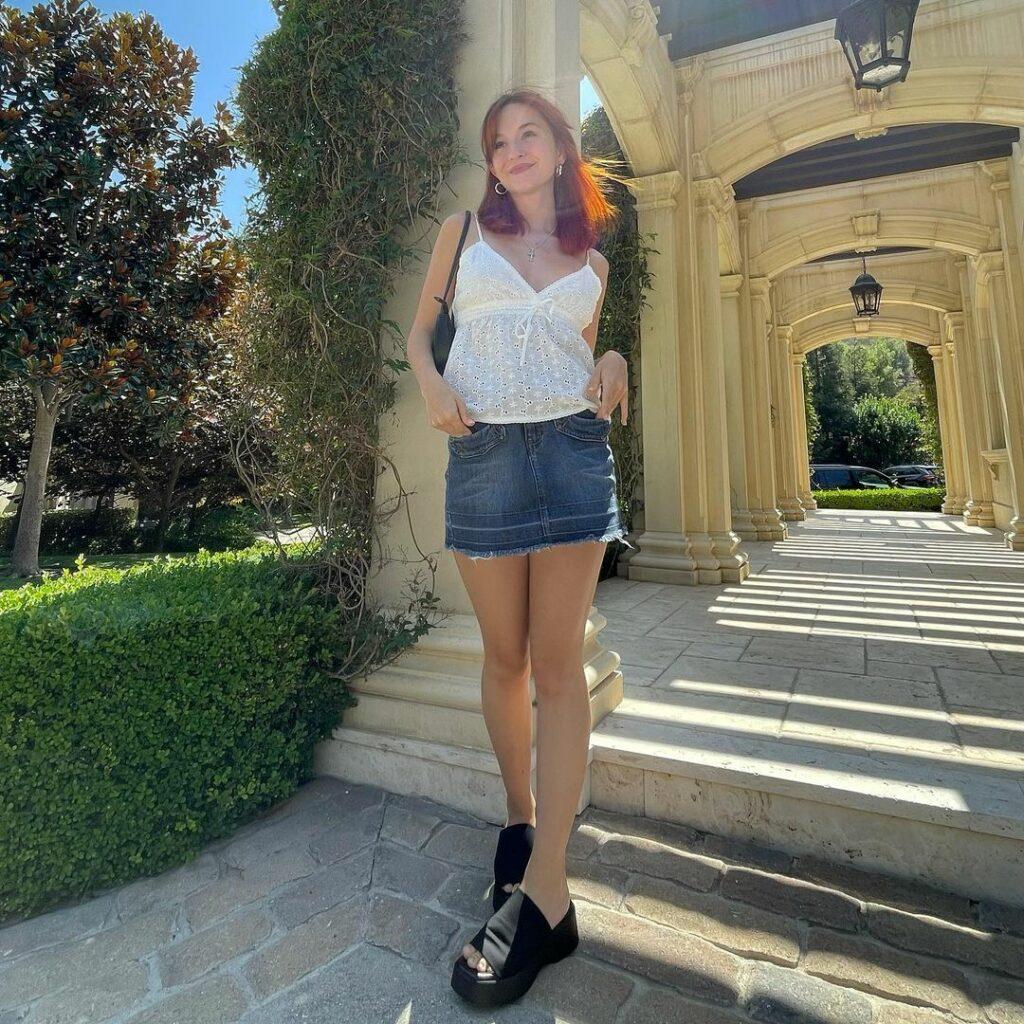 The double update was met with instant approval and praise from fans as it accumulated more than 500 likes in less than a day. A number of followers also took to the comments section and wrote gushing messages.
"You are stunning Ella," wrote one admirer.
"ELLA U LITERALLY LOOK GORGEOUS," raved another user.
"Where ever ella is >>>>> any where else," noted the third devotee.
"Woah…..that's the prettiest girl I ever seen," added the fourth commenter.
How Ella Changed Mark Wahlberg
Ella is the eldest daughter of the "Uncharted" star and his wife Rhea Durham, who's a former model. The couple has three more kids — sons Michael, 16, Brendan Joseph, 13, and daughter Grace Margaret, 12.
Wahlberg spoke about how his life has changed since he had children in an interview with a magazine. The actor opened up about how sensitive and respectful he has gotten after having Ella.
"My firstborn being a girl completely changed me. I have friends with only boys and they'll be like, 'Check that out' or 'Look at her' and I'll say, 'Dude, have some respect, that's somebody's daughter," he told Men's Health Magazine.
Guiding His Children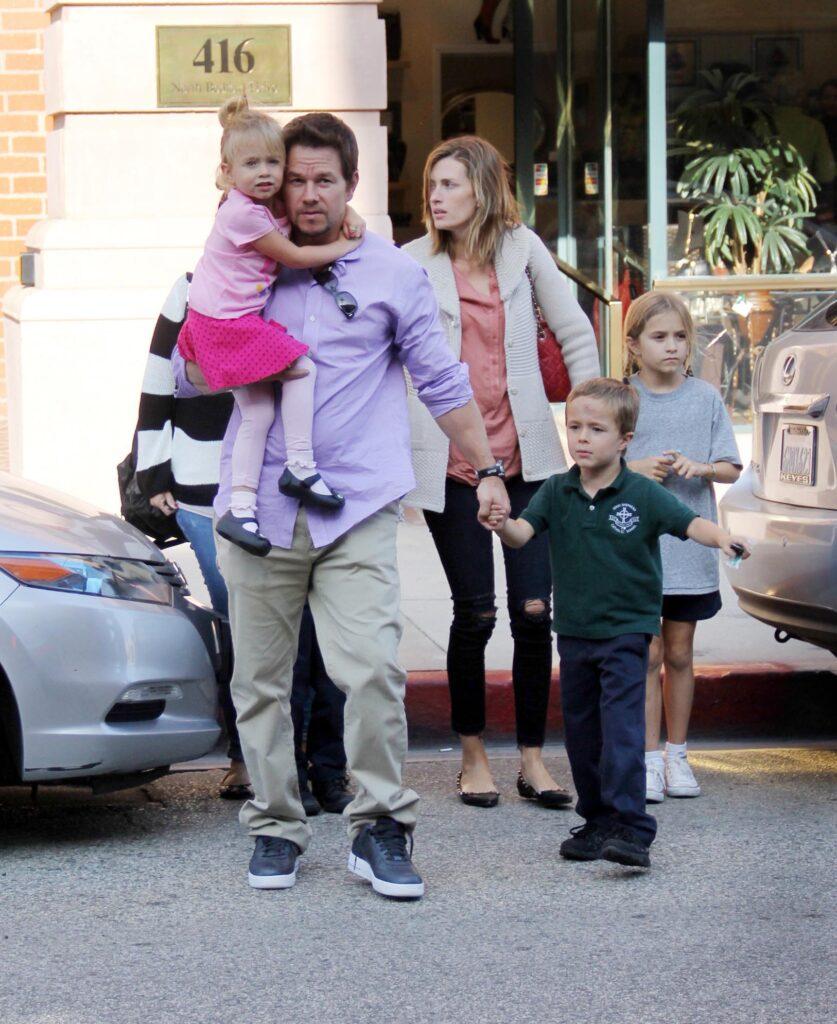 Wahlberg also went on further to discuss what he would want his kids' future to be like and what role he would like to play in it.
The "Father Stu" actor wanted his children to grow up with a strong work ethic and to follow their passions — whatever they are.
"I'm sitting across from my son just yesterday and I'm like, 'Dude if you don't work hard in school right now, you will regret it later. You always give it 110 percent then you'll never have to live with regret.' I'm speaking from experience.' I've got to instill that ethic, if you want to make something happen, the only way to do that is to roll up your sleeves and do the work. What I want to give them is the drive and desire to find out what they're passionate about and go and be the best version of themselves," he explained.