Todd Chrisley is keeping it real and reflecting on the life choices that seemingly led him and his family to the precarious situation they have found themselves in.
Todd and his wife Julie Chrisley were recently found guilty of bank fraud and tax evasion, and they are awaiting their sentencing hearing.
However, in the most recent episode of their weekly podcast, "Chrisley Confessions," the patriarch opened up about his warped mindset about money.
Todd Chrisley Talks Choosing Net Worth Over Self-Worth
In Friday's episode titled "Revenge Is A Drug, Land of Dreams, and Comebacks Begin with Jesus," the reality television star opened up about how his perspective of wealth has changed since he was found guilty.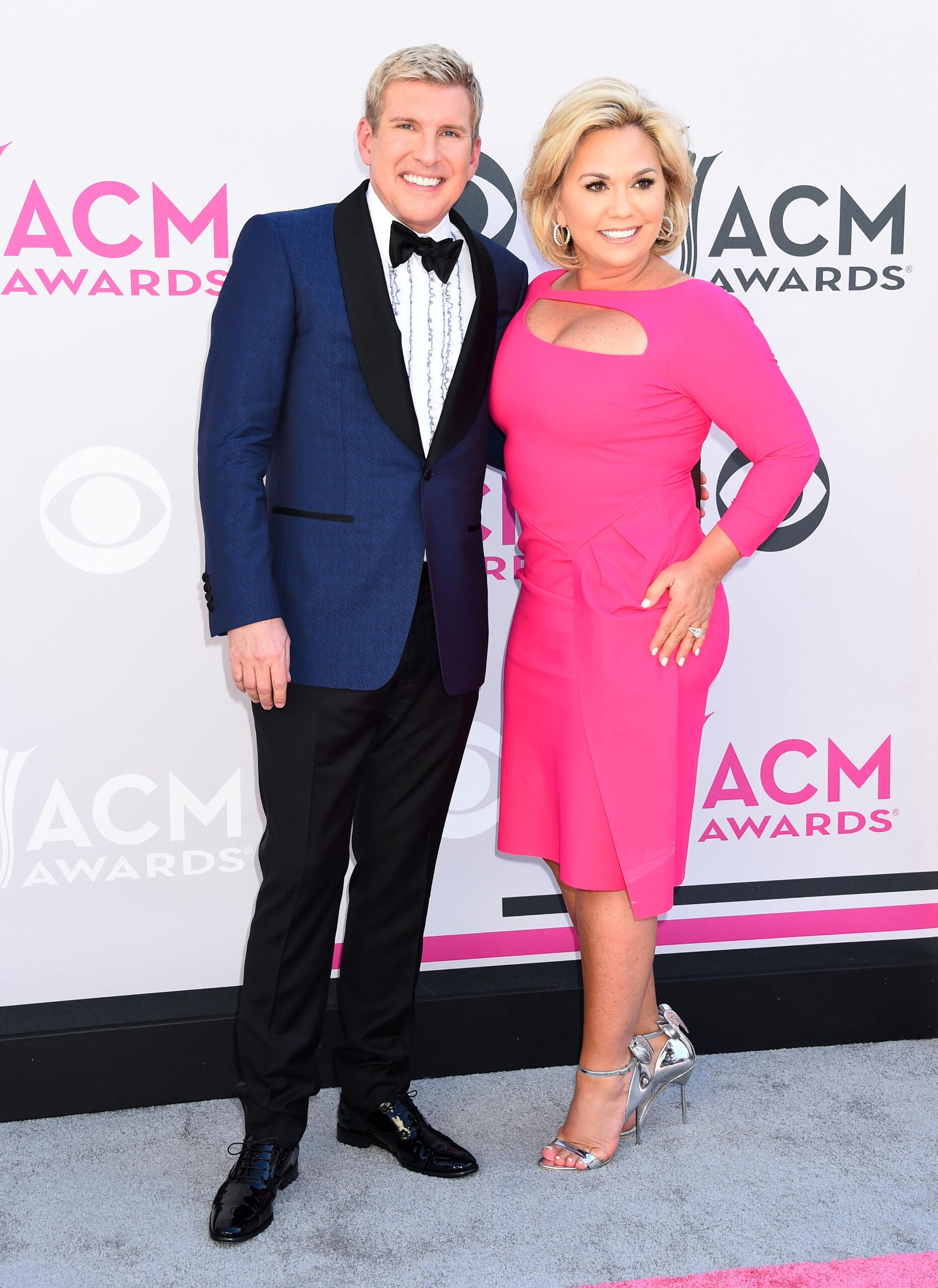 Todd revealed that he often viewed having a massive net worth as the ultimate thing and in the process ignored his intrinsic self-worth.
"I got lost when I couldn't tell the difference in my self-worth and my net worth," the "Chrisley Knows Best" star confessed. "And the bigger my net worth became, the less I focused on my self-worth because everything was being built around that net worth. Around stuff."
The 53-year-old noted that instead of him owning stuff, it was the other way around, and in the process, he lost his peace, keeping up with those around him.
In his words, "You have all these cars that you've got to maintain and all these houses that you have to maintain and these trips you have to do in order to keep up with everyone around you. You become a slave to the things that you thought were going to bring you peace. … So I got lost in that and for my whole life because I think I was too ignorant."
The 53-year-old explained that he failed to understand how to "differentiate between self-worth and net worth." However, his perspective has since changed with the tax fraud charges.
"I finally realized that I wasn't competing with everyone else around me, I was competing with me because my self-worth is low," Todd disclosed. "And I think that God is showing me through so many things that he's doing every day that I'm worthy."
View this post on Instagram

The father-of-five noted that God has since been assuring him of his presence. Todd explained, "[He's saying], 'I've got you, son, I've got you in my right hand. I've got you right where I want you because your eyes are focused on me and you're not taking them off of me."
Todd & Julie Could Face Up To 30 Years Each In Prison
Back in June, news broke that the Chrisleys, who were initially accused of tax evasion and fraud in 2019, were finally found guilty after three years.
The couple was found guilty on all 12 counts including five counts of bank fraud, one count of conspiracy to commit bank fraud, one count of conspiracy to defraud the United States, and one count of tax fraud.
In addition, matriarch Julie was charged with one count of obstruction of justice and one count of wire fraud. Their sentencing hearing was slated for October and the "Growing Up Chrisley" stars could face up to 30 years each.
Following the verdict's announcement, a lawyer for the reality television star shared that they were "disappointed" and planned to appeal.
Todd and Julie also released a statement to their fans, saying, "It has been a whirlwind. Lots of moving parts, lot of things going on in our lives and a lot of seeing God's movements right now."
The message continued, "We wanted to let everyone know that it's a very sad, heartbreaking time for our family right now. But we still hold steadfast in our faith and we trust that God will do what he does because God's a miracle worker, and that's what we're holding out for."
View this post on Instagram
Their Marriage Has Only Grown Stronger
Despite the possibility of spending decades in prison, Todd and Julie remain steadfast in their faith in God and their marriage.
As The Blast reported, the Georgia native, in the July 22nd episode of their podcast, shared that his marriage to Julie has only grown stronger amid the tax fraud controversy.
Recalling a conversation he had with a friend on the podcast, Todd said, "You know, I actually think that this has made our marriage stronger. I said, 'You can have glue that you're stuck together because [of] children or you're stuck together because it's routine or whatever.' I think that we are stuck together, I know from my perspective, that I'm stuck to her for life because I want to be."
It indeed seems as though Todd and Julie are trying to make the best out of this situation.