Julia Rose appreciates her man's physical qualities!
The influencer and girlfriend of YouTuber turned boxer Jake Paul took to Instagram and posted four pictures of the couple packing on the PDA.
So In Love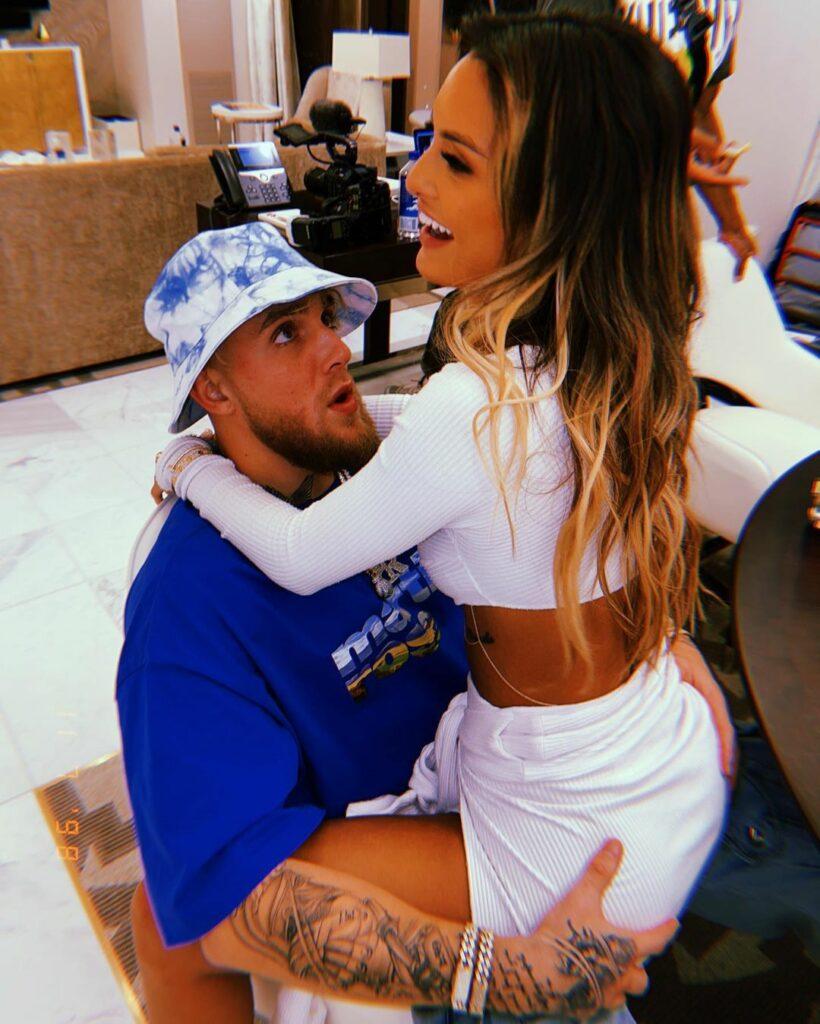 Paul wore a bright royal blue shirt and acid-washed jeans. He added a tie-dye, blue-and-white bucket hat, chunky diamond-encrusted necklaces, and two silver bracelets to his look.
As for Rose, she sported an all-white crop top and skirt set. The upper garment boasted long sleeves and a low-cut neckline that exposed her cleavage. For the lower half of her attire, it sat high above her navel, emphasizing her taut tummy and abs. Its slit also showcased her toned, tanned leg. She accessorized with gold bangles and rings.
Packing On The PDA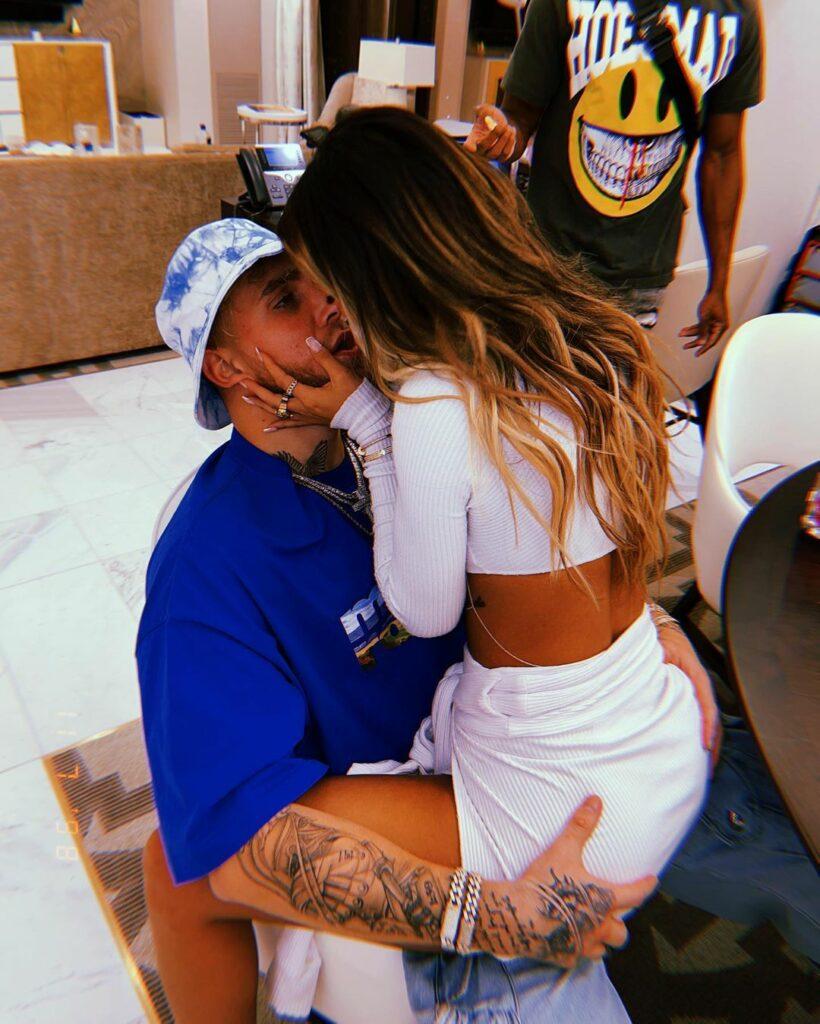 Rose, 27, sat on Paul's lap and wrapped her arms around his neck. The former Disney star, 25, meanwhile, cupped his lady's backside while gaping at her.
A swipe to the right showed Rose moving closer to her beau as she held his face. In the third image, the "Bizaardvark" actor placed his hands on the social media sensation's chest, who playfully stuck her tongue out to the camera. A candid shot of Paul was seen in the last picture.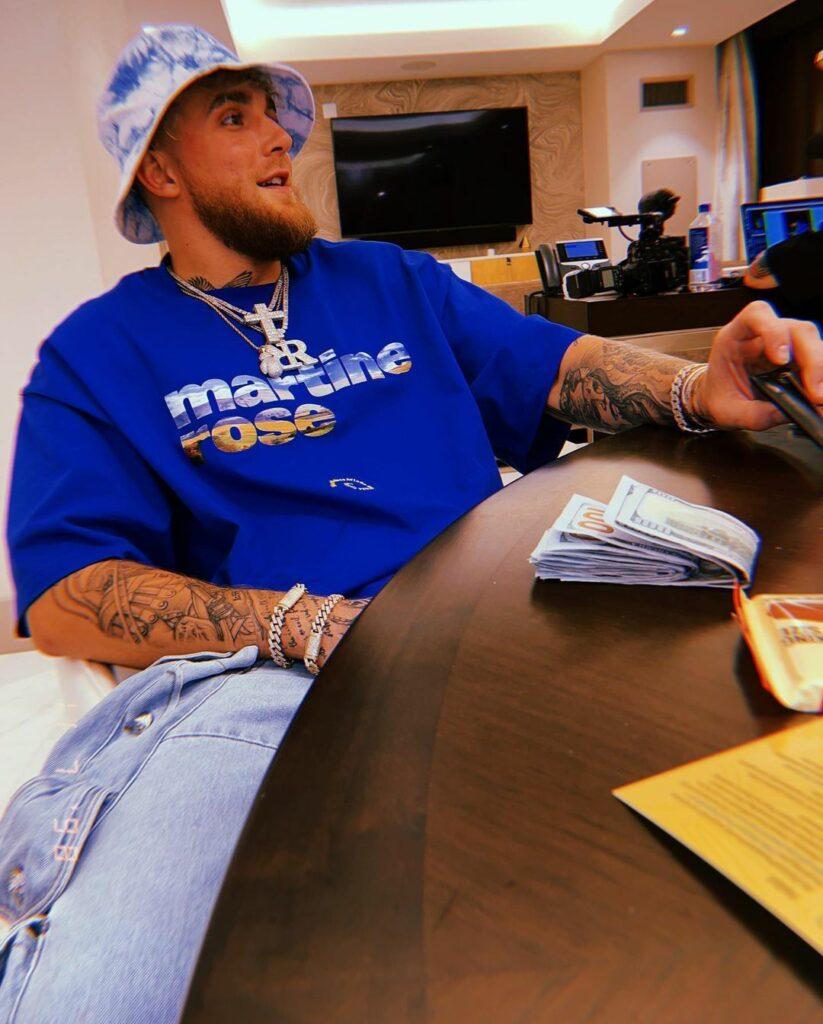 In the caption, Rose noted she's "more than a handful" but it's a "good thing" that Paul has "big hands."
Fans Adore Their Pics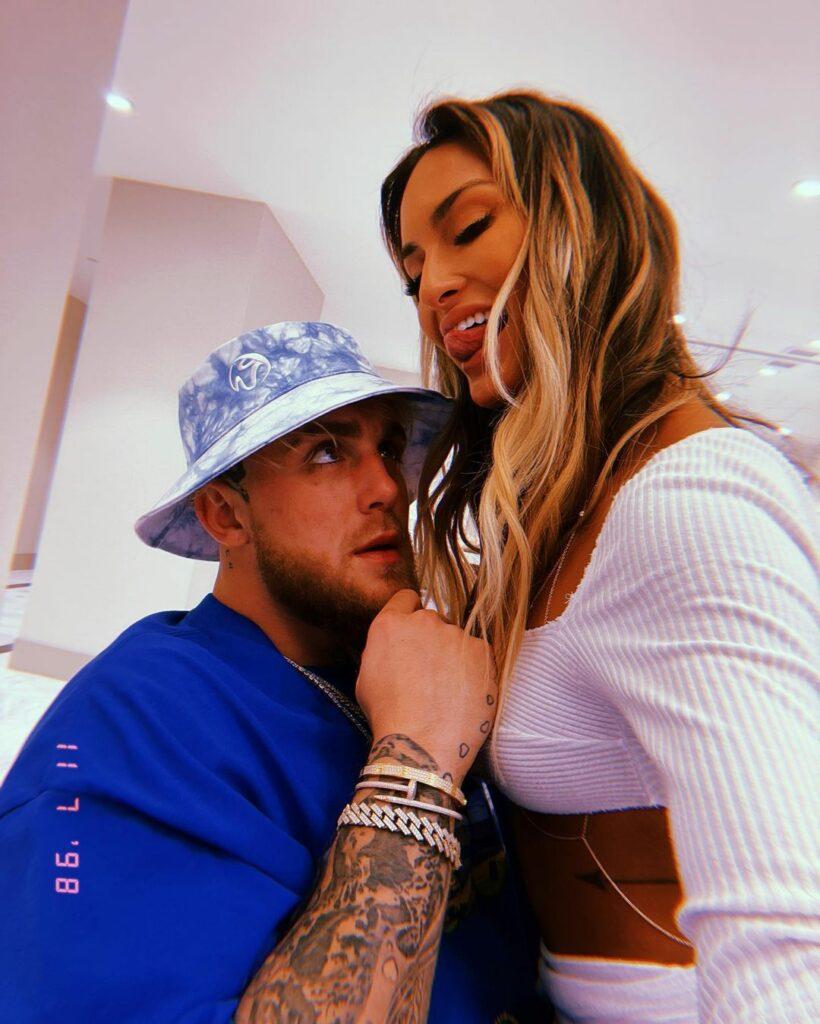 The pair's avid online supporters loved the new update. In less than a day, the snaps earned more than 41,000 likes. Over a hundred fans took to the comments section to shower Paul and Rose with messages.
"Jake and Julia will always overcome anything in life together ♥️💪 on to the next fight," one wrote.
"Jake and julia for life," declared another commenter.
"My fave Instagram couple," remarked the third user.
"Maybe kids one day," a different follower suggested.
How Jake Paul & Julia Rose Met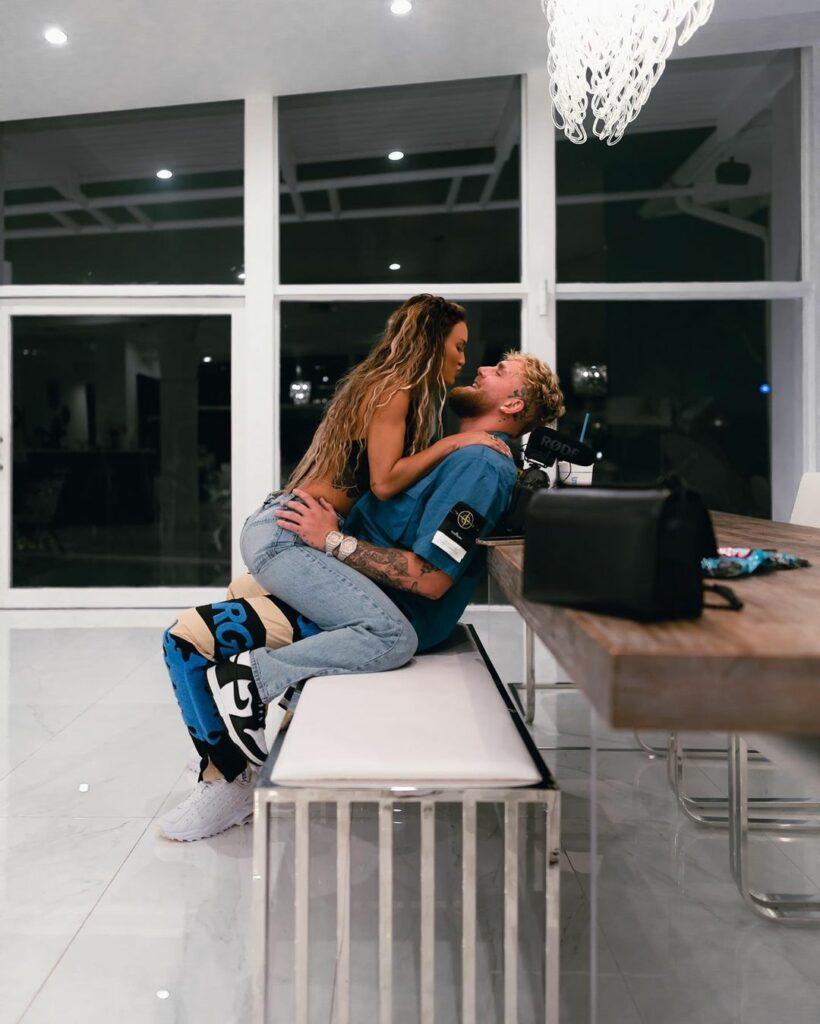 Paul started dating Rose after he split from his ex Tana Mongeau in January 2020. She starred in the music video for his single, "These Days" — where the two started their connection.
Paul introduced Rose to his fans in a vlog in March 2020.
"We met on set of the music video, then we fell in love," he said at the time. "Everything progressed and we kept on falling in love really fast."
On-Again, Off-Again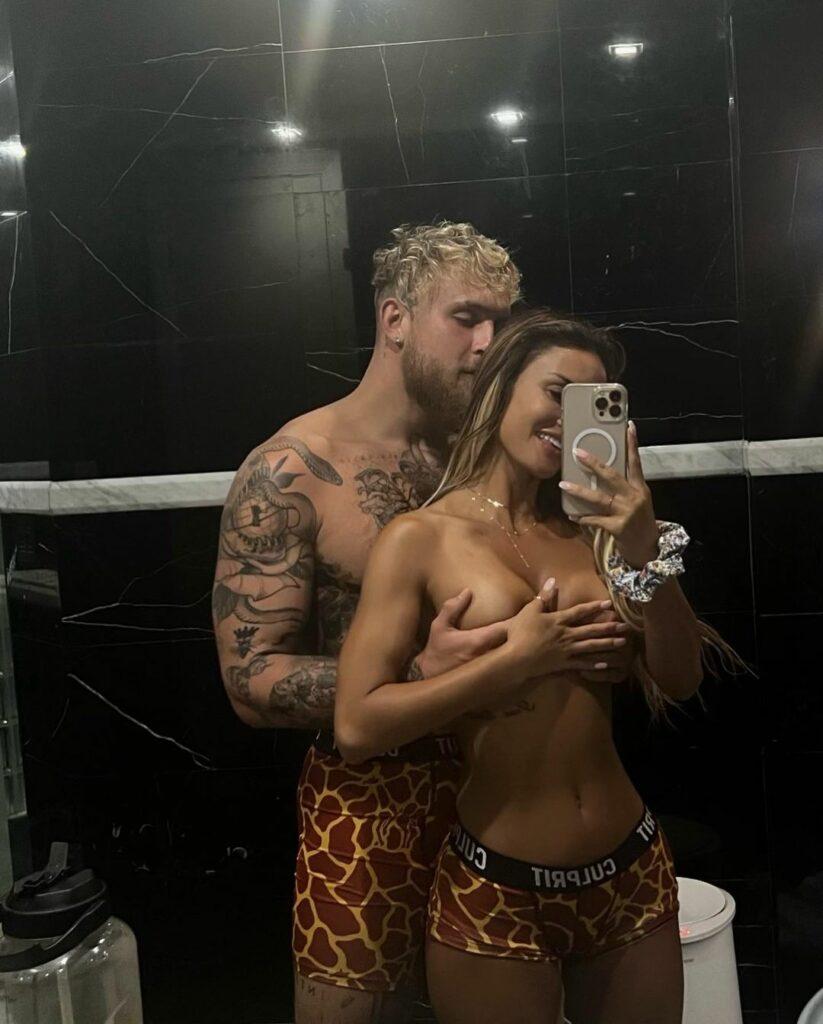 The pair called it quits in February, but reunited two months later. Both shared their new snaps on their respective social media accounts to show fans that they are back together, stronger than ever.
At the time of their breakup, Page Six reported that Paul had "moved on with other girls" but noted that "still in his heart she was the one."
A source said that Paul "would like to get back together with her, and maybe they will, but they both need to slow down their lives."
The breakup came after Paul claimed Rose was pregnant in January; however, his statement was never confirmed.