It looks like the odds are stacking up against Brad Pitt.
The award-winning actor can't remember faces due to face blindness and now he's revealed he's got two left feet.
However, this might actually be a good sign for anyone who may suffer from the same things as Brad does.
Brad Pitt Has Two Left Feet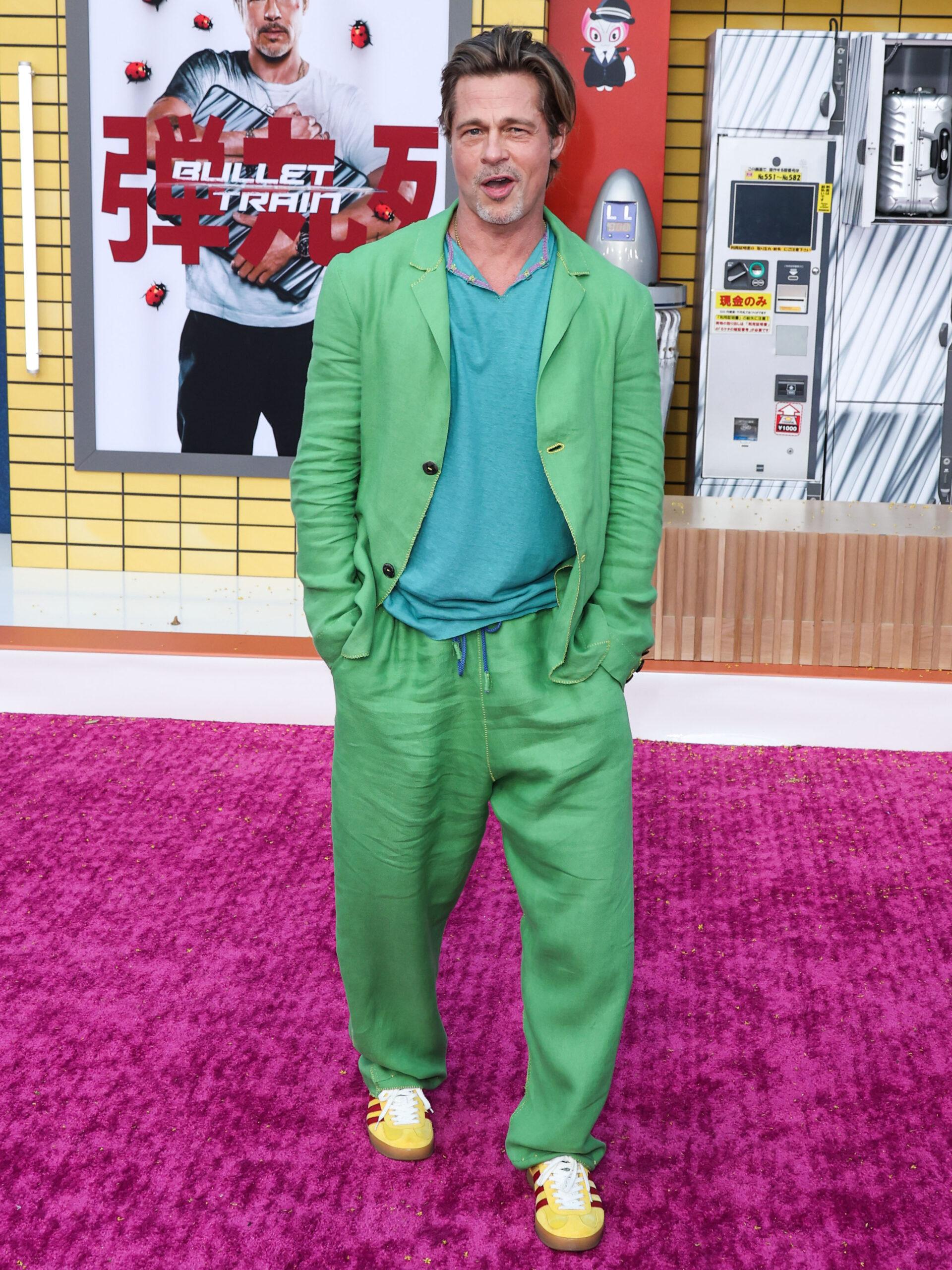 On Monday, August 1, Brad attended the red carpet for his new movie, "Bullet Train," in Los Angeles, CA.
While speaking to Entertainment Tonight, the 58-year-old was asked about his daughter, Shiloh Jolie Pitt's, impressive dance moves.
The 16-year-old has recently gone viral on TikTok for her short group performances at Millennium Dance Complex.
Brad Is A Proud Papa Of 16-Year-Old Shiloh
"It brings a tear to my eye," he admitted to ET. The doting father added this his baby girl was "very beautiful."
In the viral video, she dances to Doja Cat's "Vegas" while wearing a black and white Beatles T-shirt.
Shiloh Jolie-Pitt dancing to Vegas by Doja Catpic.twitter.com/L7XCPMXozR

— doja's gallery (@dojasgallery) June 18, 2022
It's evident that the performance gene runs deep in Shiloh, but shockingly enough, the dancing gene is non-existent in her pops.
"I don't know where she got it from. I'm Mr. Two-Left-Feet here," Pitt admitted while laughing.
Despite his messy divorce and custody battle with his children's mother, Angelina Jolie, the father-of-six is very supportive of his kids' creative endeavors.
"I love when they find their own way, find things they are interested in and flourish," he explained.
Jolie and Pitt share three adopted children: Maddox (20), Pax (18), Zahara (17), along with three biological children: Shiloh (16), Vivienne & Knox (14).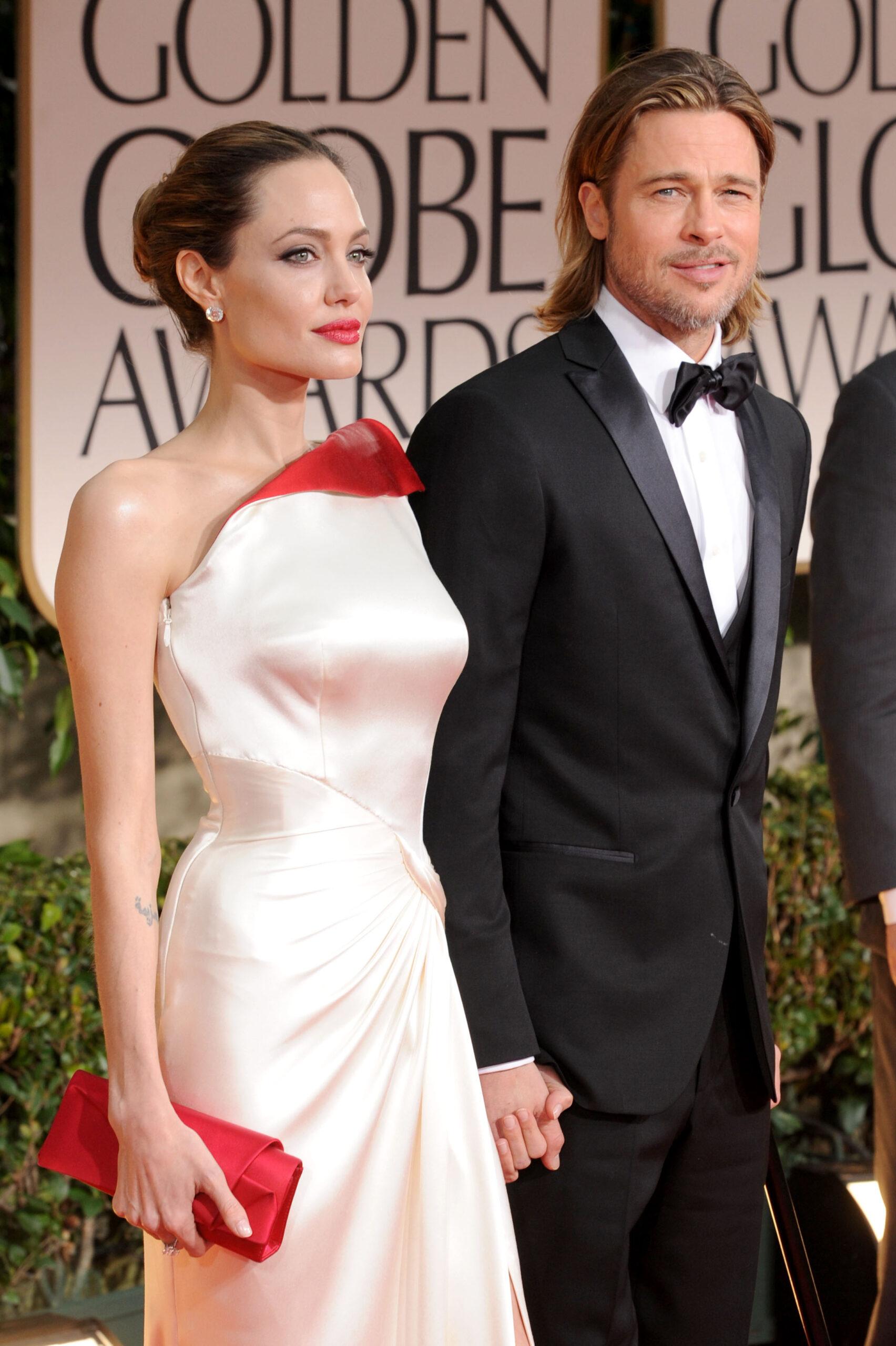 Zahara was just recently accepted into Spelman College.
The teenager's mom was so freakin' excited that she cut a rug to the "Electric Slide."
A video has been making its rounds on the internet of Jolie throwing it down at a cookout during a celebration that welcomes new students to the school.
The 17-year-old was seen on the college campus mingling with fellow new students ahead of the fall school year. In the photo, Zahara is all smiles with a few students, some donning the College's sweatshirt.
Angelina Jolie Busts A Move During Daughter's College Orientation
Now we all know that Jolie is protective of her babies and it is rare that she shares personal milestones with them but this one was typical 'proud mom' energy and she just couldn't resist celebrating her daughter.
"Zahara with her Spelman sisters! Congratulations to all new students starting this year. A very special place and an honor to have a family member as a new Spelman girl" wrote the actress alongside the photo shared on Instagram.
View this post on Instagram
Jolie's dance moves could use some tweaking from Shiloh.  In the video of her doing the "Electric Slide," the "Maleficent" actress is doing more laughing than dancing, but she clearly had a good time.
View this post on Instagram
As a way of out of the middle of the group, she goes over to her daughter and gives her a hug before fist bumping an man.