Billie Eilish is bringing the internet to its knees with her ethereal beauty and banging body. The phenomenal singer wrapped up the weekend the best way possible by blessing fans with a sultry picture.
Fans couldn't get enough of the "bad guy" singer, and it was reflected in the comments under the post.
Billie Eilish Flaunts Ample Cleavage In New Pics
Eilish turned up the heat when she uploaded a two-slide carousel on Instagram, with her cleavage stealing the spotlight. The 20-year-old posted a scintillating mirror selfie, showing off her milky skin.
She was dressed in her signature casual look with a baggy yellow plaid shirt loosely worn over a green camisole with a plunging v-neckline. The inner top clung tightly to the singer's body, putting her ample bosom on display.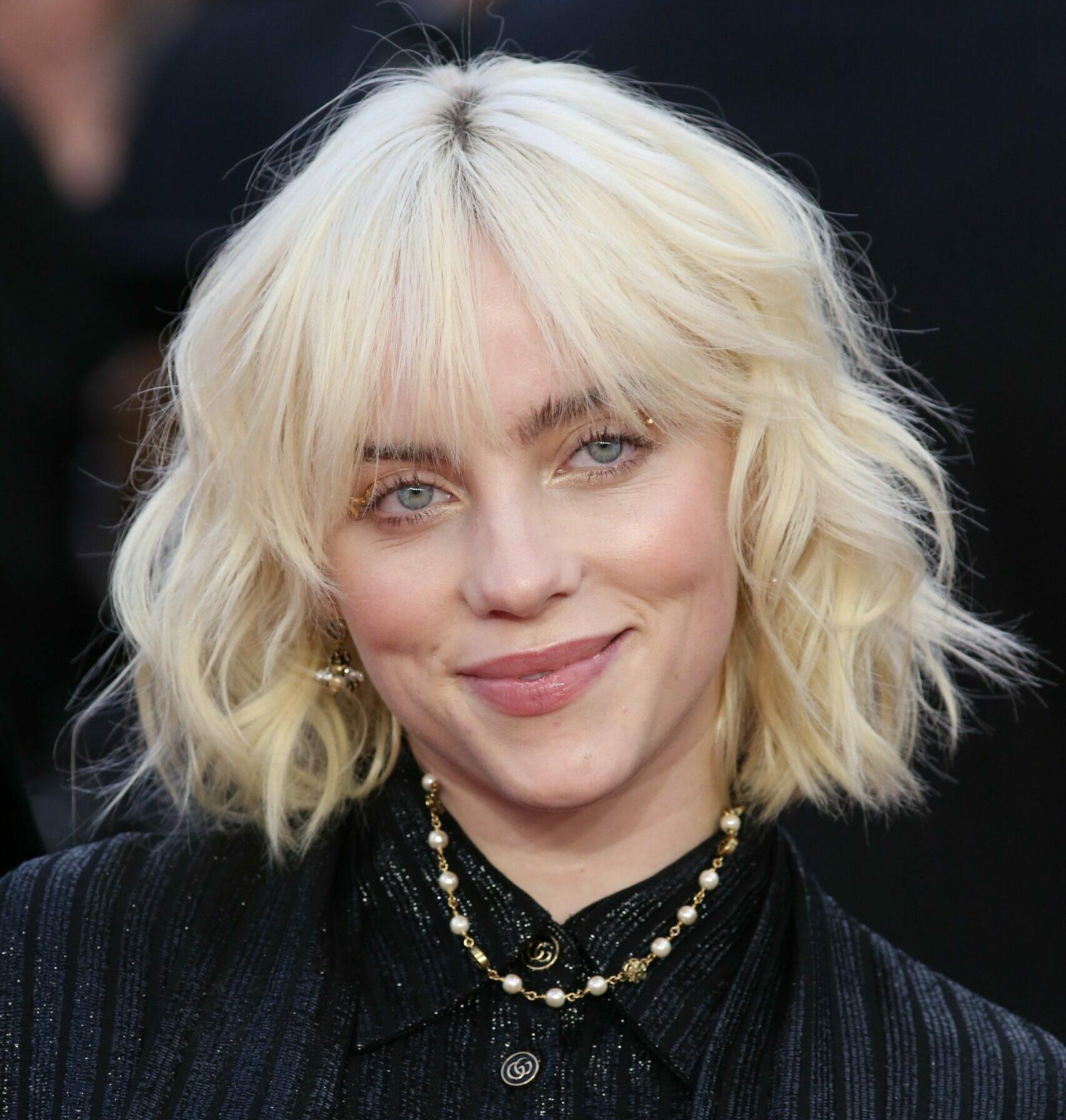 The seven-time Grammy Award winner rocked her brunette hair in a loose updo bun style with bangs framing her face. She accessorized with several silver necklaces and rings while giving a fierce look.
Eilish glammed her face with matte nude lips and rosy cheeks as she looked away from the camera in both frames. While flaunting her beauty, the award-winning artist gave fans a glimpse of her beautiful home.
Two plaques were stationed behind her as well as a unique artwork of body shapes. Eilish let her beauty do the talking as she captioned the post with mushroom and flower emojis.
Fans fawned over the impressive image, giving it over 4 million likes to the post in the space of four hours and leaving lovely remarks in the comments section.
"Lord have mercy," gushed one fan while another added, "MY HEART STOPPED FOR A SECOND."
This netizen declared, "SHAKING SCREAMING CRYING HYPERVENTILATING THROWING UP," while this other fan wrote, "just fell to my knees."
"I could stare at you all day," confessed another follower, while another comment read, "literally so gorgeous, omg."
The 'Ocean Eyes' Singer Dotes On Her Brother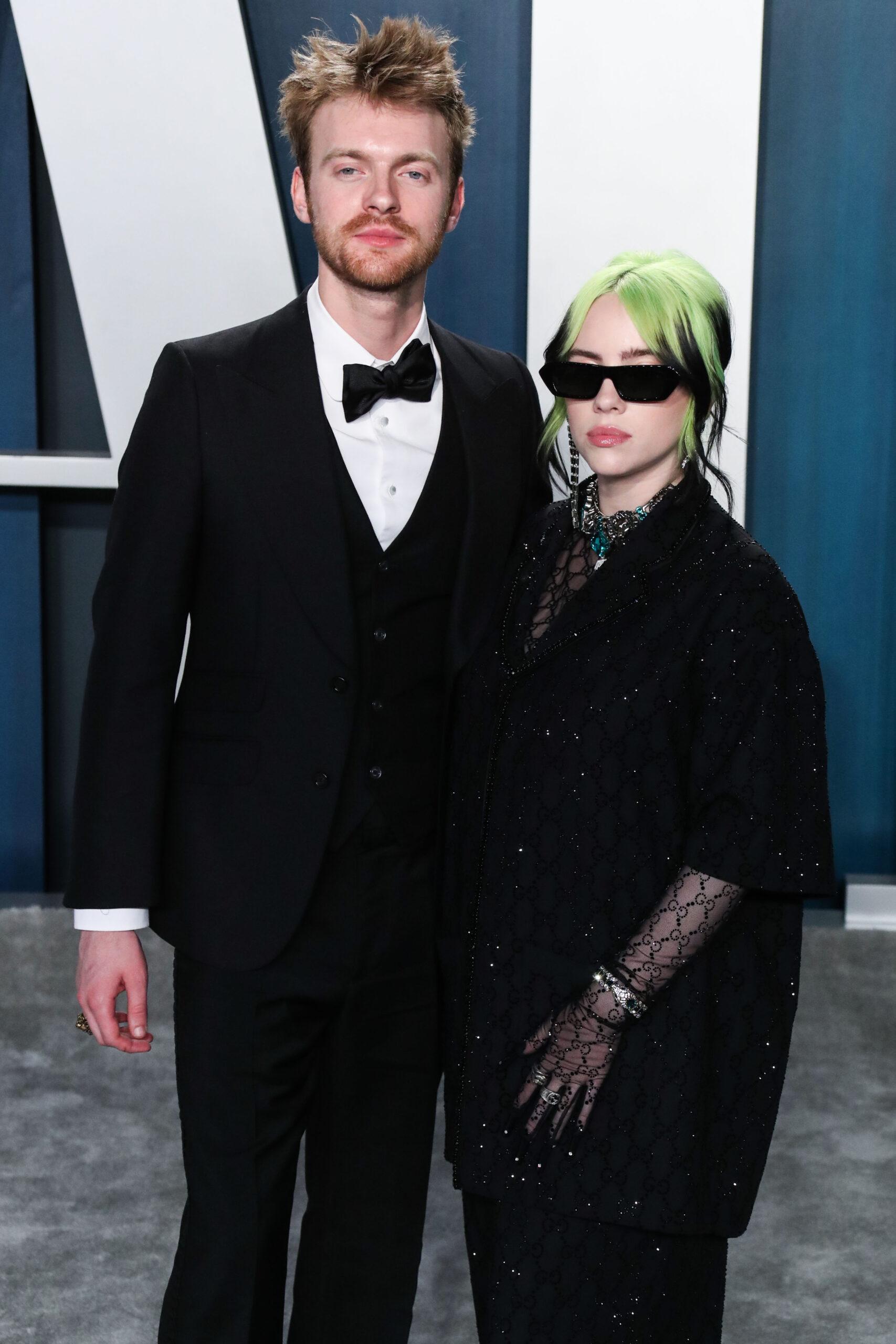 The sultry post comes a day after Eilish doted on her older brother Finneas for his 25th birthday. The "Your Power" songstress uploaded a series of heartwarming throwback pictures of when they were kids.
The close siblings were seen playing outdoors on the lawn with big brother Finneas watching protectively over his sister. Eilish lovingly captioned the post, "happy birthday to my best friend, you make life feel worth something. @finneas."
Fans applauded the heartwarming sibling love in the comments section. Finneas isn't just Eilish's big brother but her songwriting partner.
The pair have collaborated on a number of chart-topping songs that have defined Eilish's career. Some of their joint projects include "Happier Than Ever" and "Everything I Wanted" amongst others.
However, their most prominent collaboration was on the soundtrack for the 2020 James Bond movie, "No Time To Die." The soundtrack of the same title earned the siblings an Academy Award.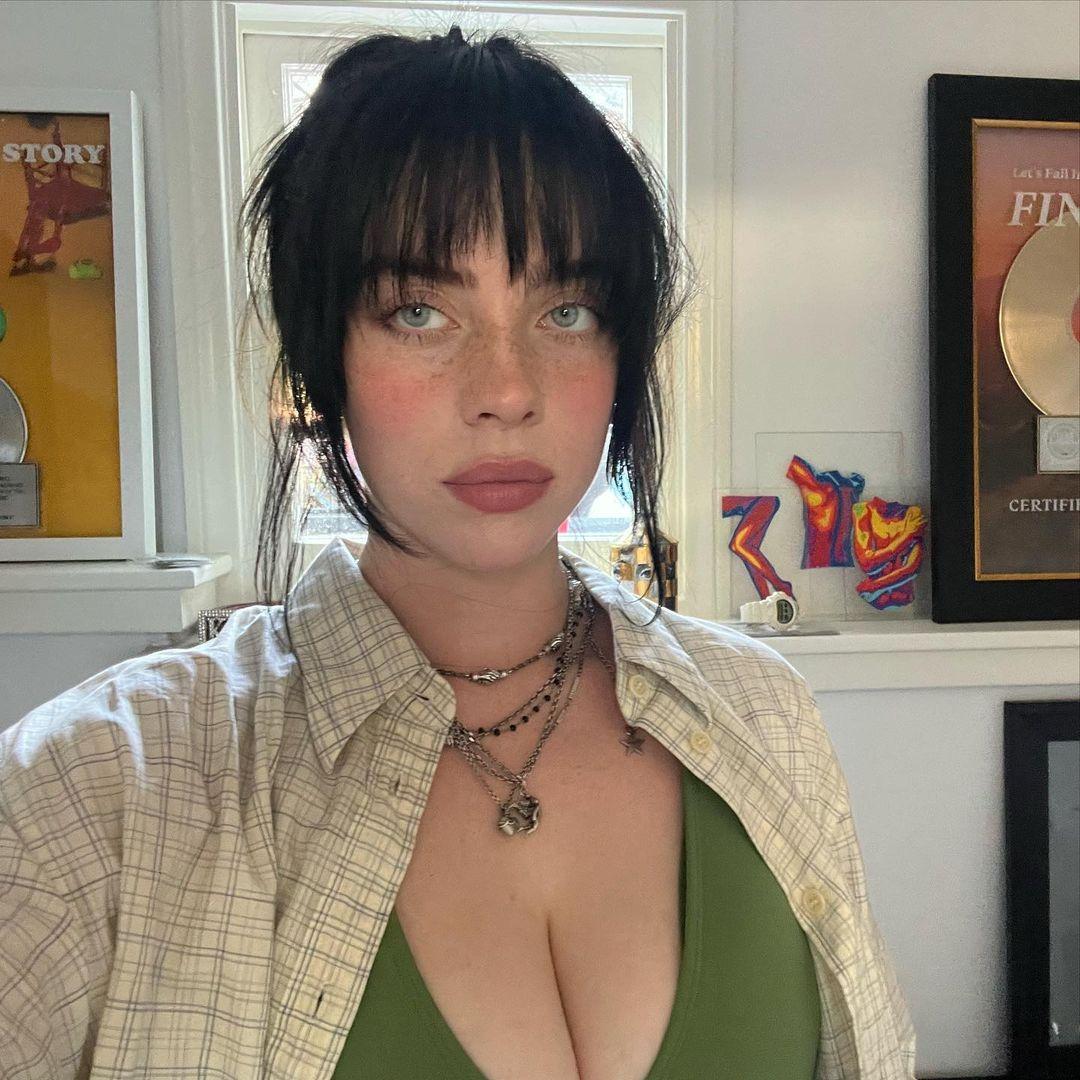 The duo always navigates the entertainment industry together and never shies away from publicly showing each other love, either on social media or at award ceremonies.
Back in 2019 when Eilish accepted Variety's Hitmaker of the Year award, she dedicated it to her big brother, giving a heartfelt speech about his impact on her life.
"Finneas is my best friend, my big brother," she stated. "He's four years older than me and we've been best friends kind of forever. We started writing music together when I was 13 and he was 18 or 17 and he produces everything. He's the only reason I'm anywhere in the whole world. He's probably the only reason I'm alive."
Finneas returned the favor when he joined her on stage to receive the award. The famed producer said, "I would just like to thank Billie for being naive in her trust of a 17-year-old who had no idea what he was doing, who was incredibly ambitious and thought every idea that I had was the best idea. I couldn't be more proud of every song that I've made with you."