Jenelle Evans/Instagram
Jenelle Evans has sparked a mega debate on Instagram. The former "Teen Mom 2" star has made headlines non-stop since announcing her split from husband David Eason on October 31, 2019.
Jenelle has been fairly quiet on social media since the announcement – only posting a handful of snaps – but she returned today with a strong message and a photo of herself showing off her new gym body. Yes, Jenelle has been working out.
While the star was flooded with love by many followers, a reply gaining likes quickly shot up to the top of the comments section.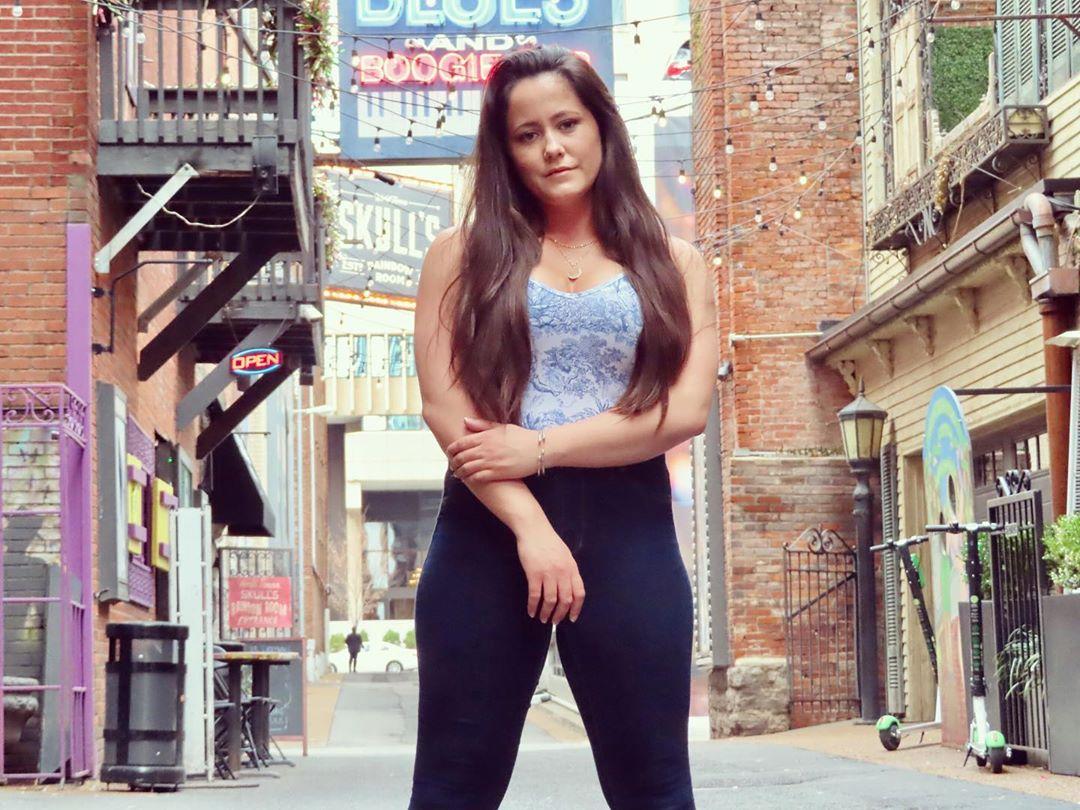 Jenelle Evans/instagram
Jenelle tied her caption into her photo – this showed the mom of three looking deep into the camera as she stood in an abandoned street filled with exposed brick buildings.
Jenelle had been photographed standing and taking up the foreground. The star was rocking a gym wardrobe, looking trendy in a black pair of yoga pants paired with a sleeveless gray top.
A caption pointed towards the rough times that Jenelle has been through of late.
"I could build a castle out of all the bricks they threw at me," she wrote.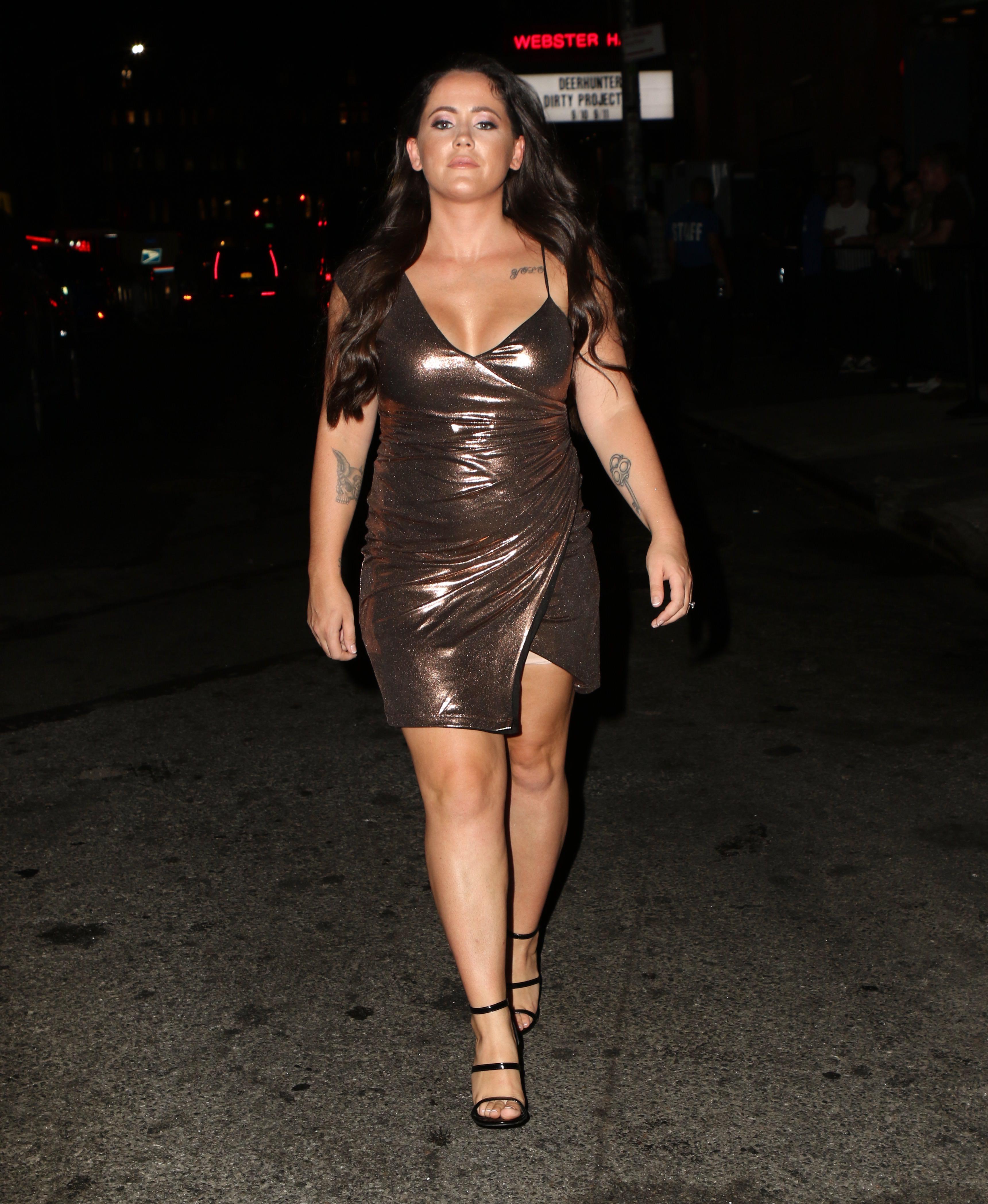 Gettyimages | Nancy Rivera/Bauer-Griffin
A comment racking up 80 likes in three hours saw a user suggest that Jenelle looks far from happy.
"You look so miserable right now honey, you looked so happy a few weeks ago ?," the fan wrote.
If anyone knows how to argue things out, it's Jenelle Evans' fans. Replies to that user's comment took various forms.
"That's what I say also?‍♀️," a fan wrote, agreeing.
"Because he's back," another said.
This comment likely pertains to the news that Jenelle recently spent time with David Eason. Just yesterday, TMZ obtained photos of Jenelle and David walking together through a Nashville street with daughter Ensley.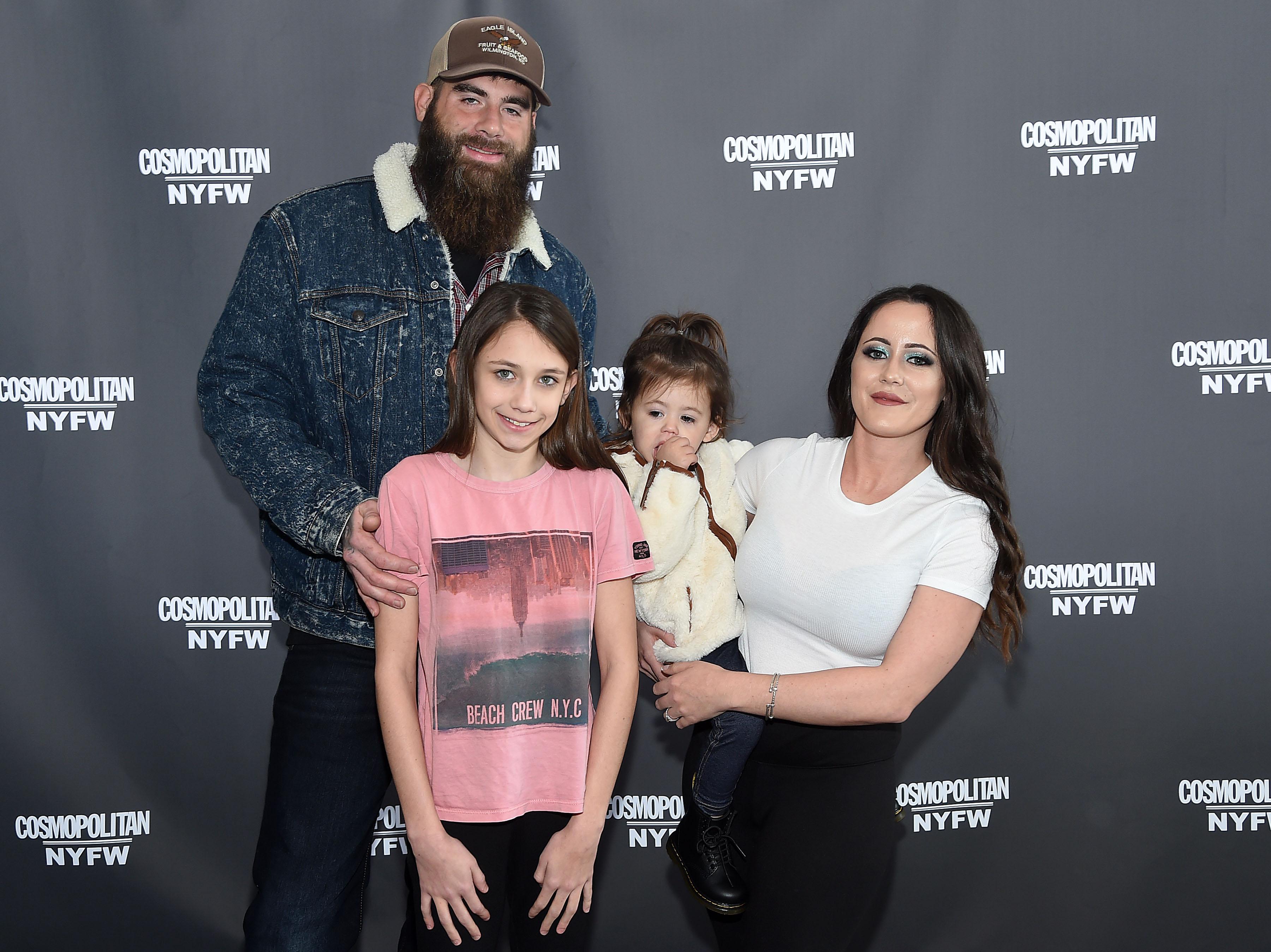 Gettyimages | Jamie McCarthy
Replies to the user thinking that Jenelle looked "miserable" also saw mentions of Jenelle's recent decision to drop the restraining order she'd filed against David.
"Obviously let him back if she dropped the restraint order," one fan wrote.
Jenelle had gotten the restraining order against David in November, saying: "I am scared for my life and my children's well-being."
David made headlines for shooting and killing the family dog Nugget back in 2019. The incident saw the couple fired from "Teen Mom 2." More recently, David has found himself slapped with an arrest warrant for failing to turn up to a courthouse in South Carolina.
Jenelle Evans/Instagram
While the Instagram debate saw some fans state that the caption was purely a play on words (clearly, the bricks) – others simply defended Jenelle overall – separate comments saw the star told that she looks great.
"Those bricks just made you stronger so just thank them and them haters!!!" one fan wrote.
"Keep your crown on girl," another said.
One user had some advice.
"You kinda set your self up for all those ?.. move forward and keep doing better for you and your kids! Stop looking back! Your future is in front of you?," they wrote.
Jenelle does not appear to have responded to the comments – at least, not yet.