Life within the Bachelor Nation bubble can be a whirlwind of ups and downs. It would be fair to say there would be fewer trios within the 'Bachelor' franchise who know this to be truly better than Matt James, his partner Rachael Kirkconnell, and his close pal, Tyler Cameron!
Bachelor Nation operates at a tornadic speed at all times, so if you need a refresher on the crew, we've got you!
Matt James was the leader of "The Bachelor's" 25th season. The 30-year-old fell in love with Rachael Kirkconnell, and the duo decided to forego the 'traditional' experience within the 'Bachelor' franchise and decided to work on their relationship instead of racing to the altar.
James' season was notable for the strong sense of controversy which seemingly clouded and overshadowed his season. Old photos of Kirkconnell had surfaced, revealing she had attended an old-south-themed party while in college.
The revelation of the images could not have come at a more timely moment in history: The murder of George Floyd in June of 2020 and Black Lives Matter had both inspired many global cultural conversations about how deeply internalized racism is in our society, and the 'Bachelor' franchise had been no exception.
Longtime franchise host Chris Harrison had defended Kirkconnell during an interview with Rachel Lindsay, the first Black lead of "The Bachelorette." His statements led to his decision to step down from his hosting duties.
The experience had been understandably difficult for both James and Kirkconnell. According to one of our reports covering the release of James' memoir, James reflected, "My relationship had been made into a sideshow, a complete circus…,"  also adding he and Kirkconnell, who had briefly split following the controversy, had "moved on" from that point in time of their lives.
Navigating A Post-'Bachelor' Lifestyle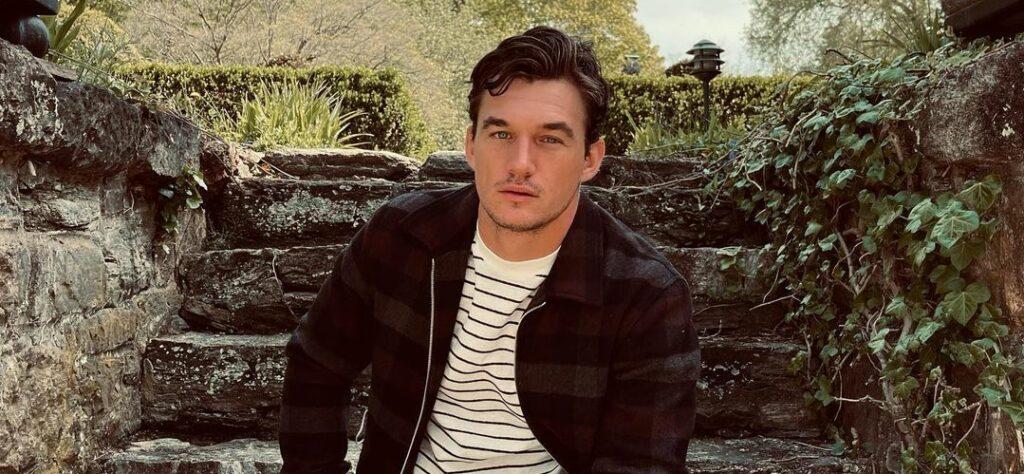 Kirkconnell and James may have moved forward from the events of two years ago, but interest in the couple's personal life, including the lives of their friends and fellow Bachelor Nation stars, has remained.
Tyler Cameron, who rose to fame within Bachelor Nation for being a front-runner of Hannah Brown's season of "The Bachelorette," and James had been close friends for a long time. The pair had met in college and had become roommates after both had begun their respective journeys within Bachelor Nation.
View this post on Instagram
The pair had stuck together through thick and thin, the friendship withstanding the controversy surrounding James and Kirkconnell, but eyebrows were soon raised after James had been asked about his significant other's relationship with Cameron. He explained in an interview with Andy Cohen that Kirkconnell and Cameron had a "love/hate relationship." (via The Blast)
Cameron's later statements pertaining to his feelings about Kirkconnell had been more on the 'love' side of the spectrum! He described Kirkconnell as "Awesome," and "A beam of light" in an interview with Us Weekly.
Where Do Cameron and Kirkconnell Stand Today?
View this post on Instagram

Despite Cameron's past glowing comments about his bestie's partner, a lingering interest in James's statement about their "love/hate" still seemed to be a topic of interest in Bachelor Nation.
Cameron, 29, recently took to People to give more insight into what his friend's statement meant.
"We just have our own ways of clashing," he described to the outlet about his relationship with Kirkconnell, "I don't like listening to people sometimes. And she's strong, she has a really good opinion on a lot of things, and sometimes I don't want to hear it…"
Cameron's desire not to engage with Kirkconnell's opinion sometimes is just a normal component of their friendship and seems not to have any bearing on its health or future or the longevity of his friendship with James.
"I think we clash just because we're passionate people in what we believe in," he continued to tell People, after revealing James and Kirkconnell are "very happy" together.
A friendship where everyone involved can positively impact one another is always an important type, and Cameron went on to showcase he and Kirkconnell have this type of bond.
"We've also learned from each other," he said in reference to the pair, "So that's good."
The trio are all currently in a positive place in their post-'Bachelor' franchise lives. Matt James and Rachael Kirkconnell are still happily dating, and Tyler Cameron seems to be doing well when it comes to matters of the heart; he has been spotted with model Paige Lorenze as of late! (via Page Six)