"Jackass" stuntman, Sean Mclnerney, popularly known as "Poopies," is back in the diving business a year after his shark bite incident at. The stuntman was attacked by a shark while filming in the middle of several stunts at sea.
At the time, Mclnerney was filmed for Discovery's annual event, "Shark Week," which celebrated the dangerous predator fish. The event was especially gruesome last year because the professional surfer could not gain much mobility in that hand after the bite and several surgeries and physical therapy.
Despite his harrowing encounter and the after effects, Mclnerney revealed that he was still interested in the business of swimming with sharks. The YouTuber, along with the rest of his crew, braved the waters and swam alongside the sharp-toothed sea beasts.
Sean Mclnerney Is Back With 'Jackass' For 'Shark Week'
Mclnerney returned to shark-infested waters a year after his terrifying incident with a shark. The stuntman is a part of Discovery's shark event alongside his "Jackass" family, which began airing on Sunday, July 24. He appeared in a special hosted on Sunday to talk about his previous traumatic experience with the popular sea animal.
Mclnerney became emotional while talking about the time and revealed that he thought his friends would witness his death. He said, "I thought I was gonna die in front of my friends. Um, that's pretty heavy."
Due to the gruesome encounter, the stuntman revealed that he had a new phobia of sharks, and to overcome it, he had to start diving again. "It's really important for me to get over that fear, 'cause I don't want that accident to stop me from doing what I love," the YouTuber said. "I love the ocean, and I love surfing. I'm never gonna stop."
Mclnerney Said Diving With Sharks Is 'Nerve Wracking'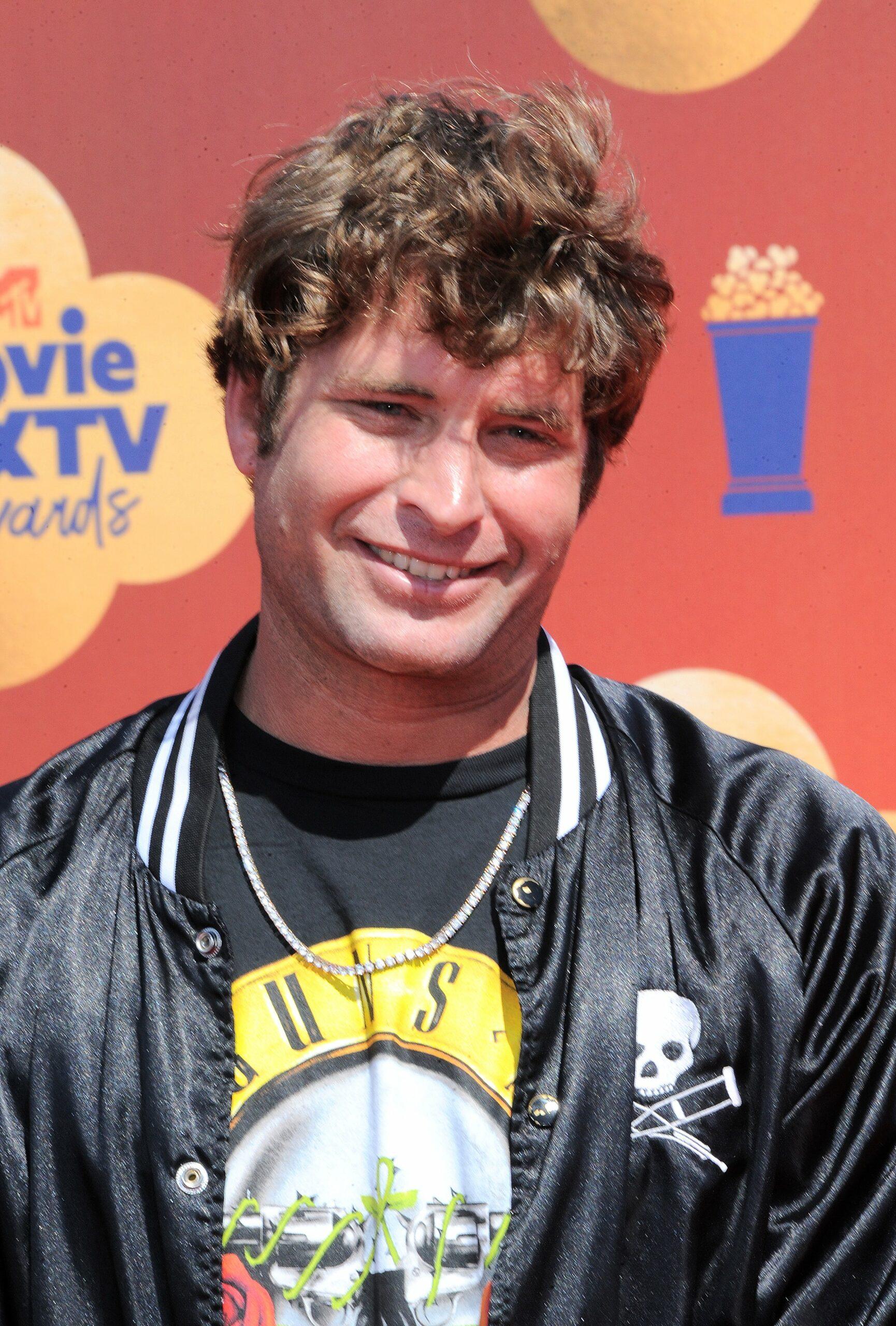 For this year's "Shark Week," Mclnerney was joined by his co-stars from "Jackass," which included Johnny Knoxville, Wee Man, Chris Pontius, Zach Holmes, Jasper, and Dark Shark. They all offered their support while their teammate attempted to swim with the sharks again.
With them all beside him, Mclnerney swam in open waters with the sharks amid some instructions by experts. After completing his swim without incident, the stuntman described the entire experience as "nerve-wracking."
"Holy moly, I did it," he exclaimed when he came up for air. "You definitely have to have respect for those sharks. I feel a lot better. I don't have a fear of dying when I'm next to sharks anymore… now I can go surf and water ski big waves!"
Poopies Was Bitten By A Shark At 'Shark Week'
View this post on Instagram
The professional surfer was a part of the stuntmen contracted for Discovery's shark event last year. The stunts included playing "matador" with some bull sharks and gauging the sea creatures' sense of smell up close.
In the middle of performing a dangerous stunt where he tried to jump past the shark-infested waters onto a wakeboard, he fell, and the big fish got to him. He got attacked by one of the sharks, and then safety experts got in to save the newbie.
The shark bite led to an injury that included Mclnerney's hand and wrist, which severed many ligaments, muscles, and tendons. Despite going through several surgeries and physical therapy sessions twice a week, Mclnerney still does not have full use of his hands.
Poopies Said He Was Terrified
View this post on Instagram
In a later appearance on "Hawk vs. Wolf," Tony Hawk and Jason Ellis' podcast, Mclnerney revealed that he was terrified during the incident and described the events that led to it. According to the stuntman, the ramp was already set up, and all he had to do was land it; however, he didn't see the sharks in time.
He recalled, "It was 6.30 p.m., dark, cloudy… I was like, 'Let's just get this over with…!' I jump, and then I go, 'Oh my God!' I look down, and I see the sharks. It was all wrong… All of a sudden I got attacked."
Mclnerney further recalled that after he felt the shark bite into his hand, he was mainly worried about his hand coming off. The tv-personality proceeded to "let it have the arm," and then, fortunately, the shark let go.
View this post on Instagram