Cooking in the kitchen takes on a whole different meaning when it comes to Madonna and her family. The famous mom of six recently posted a video on Instagram of her kids dancing their way around her oversized kitchen to Sauti Sol featuring Patoranking's Melanin. Son, David Banda, 16, and daughter Estere, 9, took center stage in the home video that had cameo moments from Madonna, Estere's twin sister Stella, and Mercy James, 15.
View this post on Instagram
The House That Madonna Built: Filled with Kids and Love
Madonna, 63, became a mother for the first time when she had daughter, Lourdes, with ex-boyfriend Carlos Leon in 1996. The two split shortly after Lourdes' birth. She went on to marry Guy Ritchie and have son Rocco in 2000. They also adopted son David from Malawi in 2008. The couple split after nearly eight years of marriage in 2008. She adopted daughter Mercy in 2009 and twin daughters, Estere and Stella in 2017.
View this post on Instagram
Showing Off the Kids' Talents
In addition to showing off her son David's dance moves on her Instagram page, she also loves to show daughters Stella and Mercy's talent – playing the piano. There's also a video from early July of the kids dancing around the kitchen to a Material Girl remix, captioned, "Somethings Cooking in the Kitchen," and also a video of her and David collaborating, captioned "Good to work like there's a fire under you a**…"
View this post on Instagram
It's not all work and no play for the family. In a July 10th post, Madonna shows her and the kids playing a fun game of Pictionary captioned, "Last night we played Pictionary…..I'm trying not to be a sore loser." Based on the caption, it sounds like maybe the kids schooled her in the drawing game.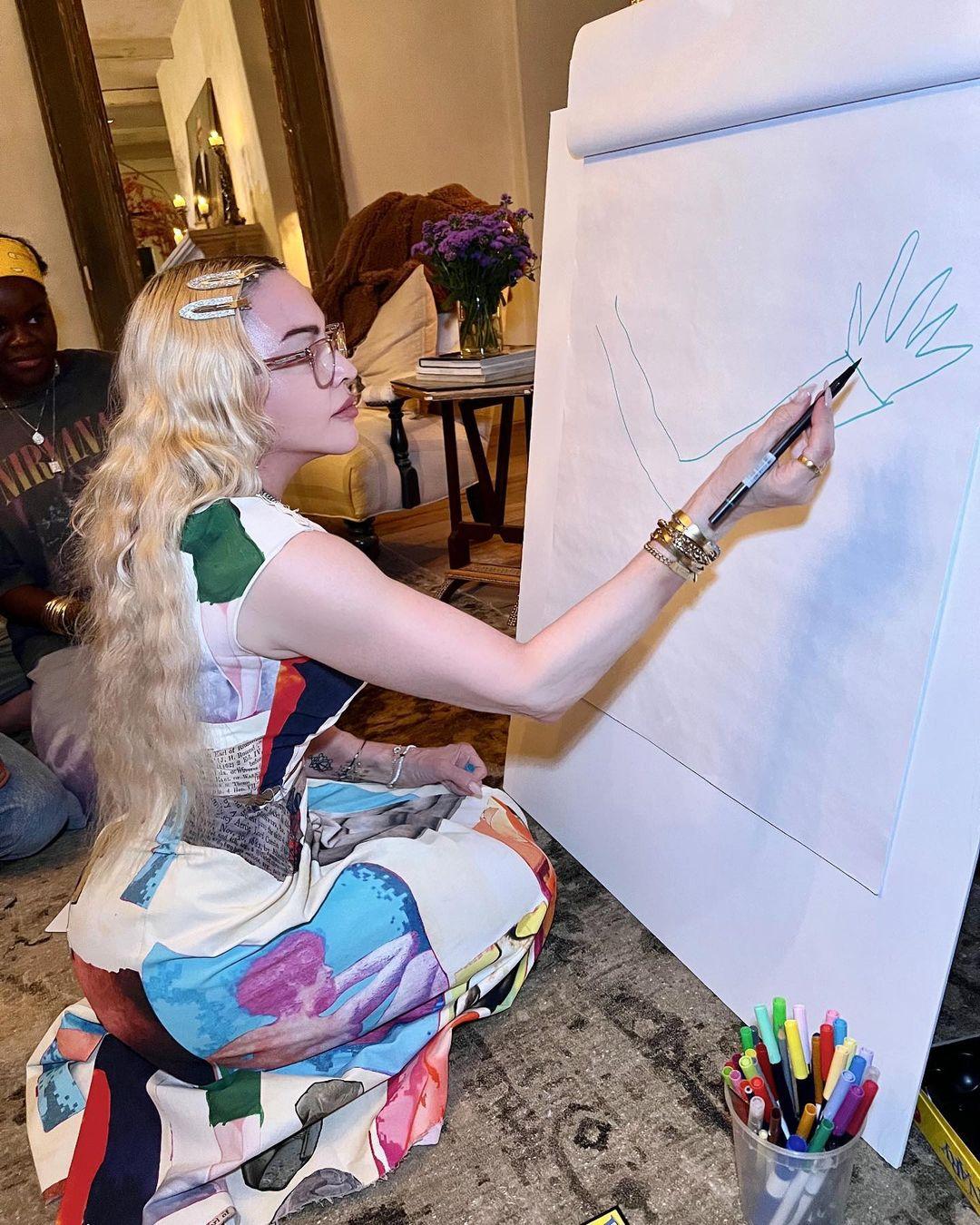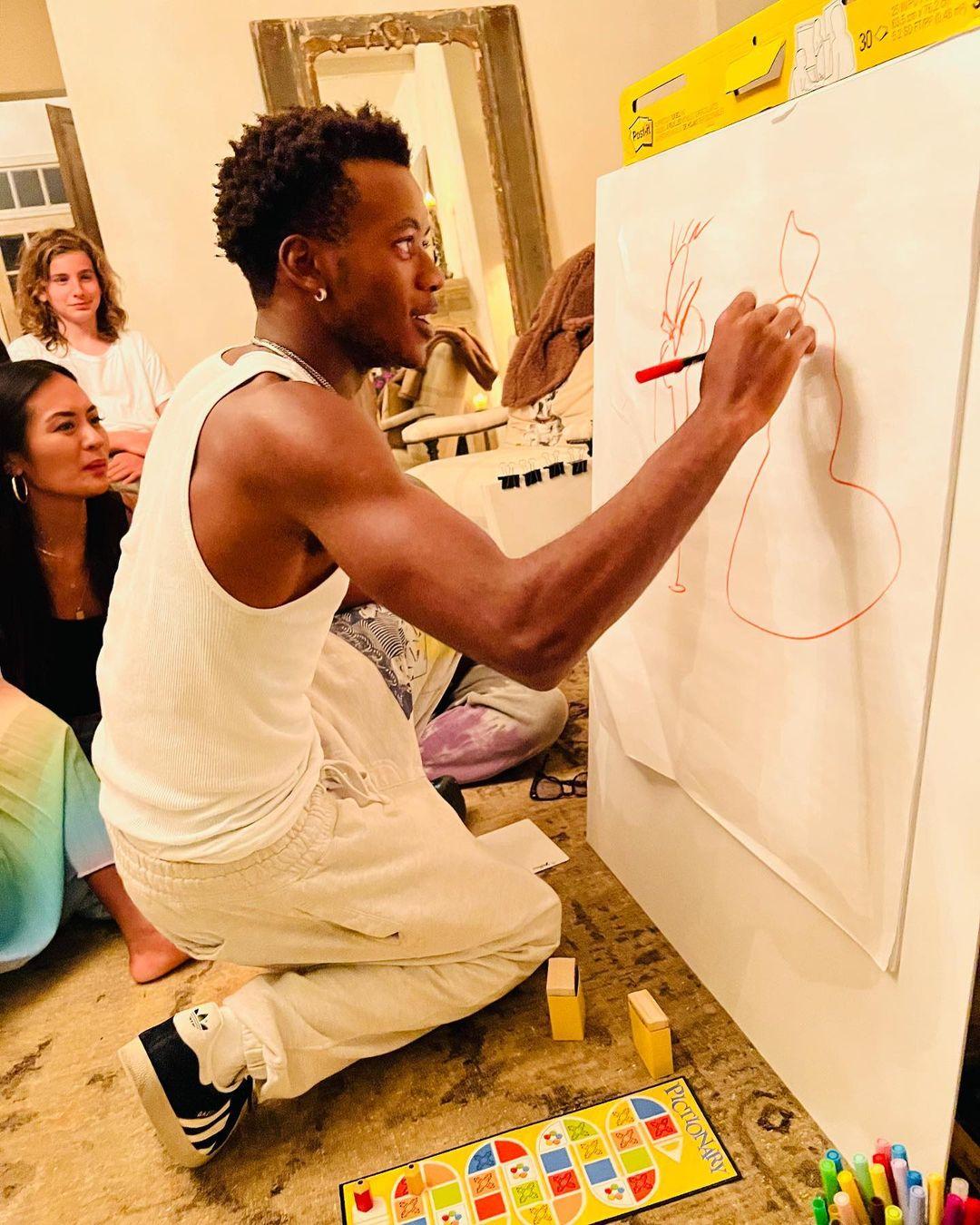 Working on her Own Projects
In addition to being an active mom to her six kids and working with them on their talents, she's still working on her own projects. Next month, Madonna has plans to release "Finally Enough Love: 50 Number Ones," a 50-track remix collection that spans more than 40 years of the Material Girl's music. "I had to listen to a lot of remixes and take a trip down memory lane. I was also reminded of how different production was then than it is now, with real drums and analog production technology, to now digital technology," she told People. "Everything's done in Logic or Pro Tools on a computer. You don't even have to be in a recording studio."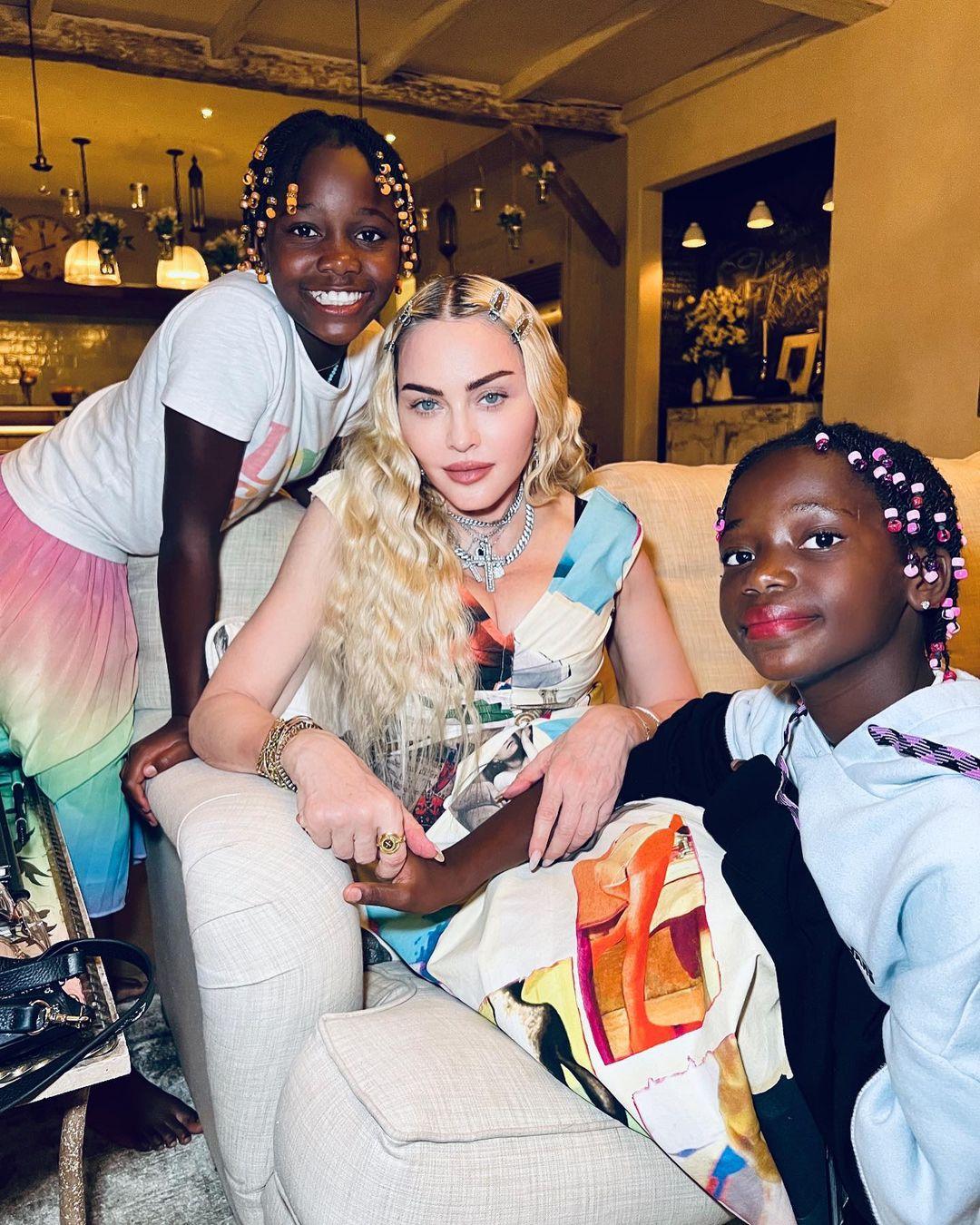 Her Upcoming Grand Birthday Celebration
Three days before the collection releases on August 19, Madonna will be turning 64-years-old. She's planning to host a big celebration just as she did last year in Italy. "I always have to do something special and unique on my birthday and go somewhere that I've never been before and create a magical experience, not only for myself and my children, but for my friends," she said. "So I'm still hashing that one out. It's between two places, but I don't want to say where because I don't want to jinx myself – and I also don't want everybody to go there and get a hotel room."