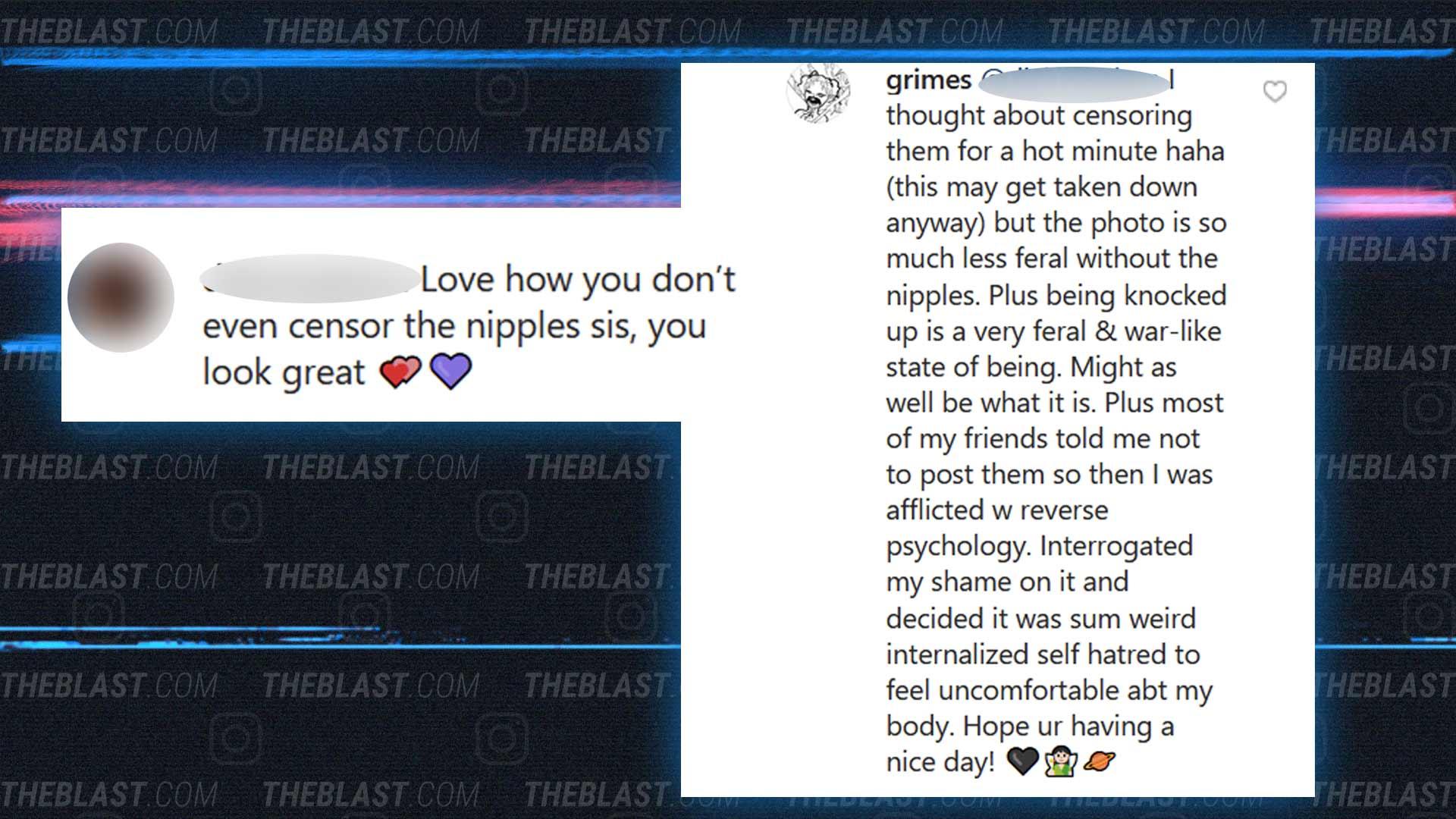 Instagram
Some fans immediately thought the pic was her big announcement but Grimes is known to be artsy and could just be making a statement. The musician may or may not have shed some light on her situation when answering a fan in the comments.
"Love how you don't even censor the nipples sis, you look great," the fan said.
Grimes quickly replied, "I thought about censoring them for a hot minute haha (this may get taken down anyway) but the photo is so much less feral without the nipples."
"Plus being knocked up is a very feral & war-like state of being. Might as well be what it is," she continued. "Plus most of my friends told me not to post them so then I was afflicted w reverse psychology. Interrogated my shame on it and decided it was sum weird internalized self hatred to feel uncomfortable abt my body. Hope ur having a nice day! ???‍♀️?"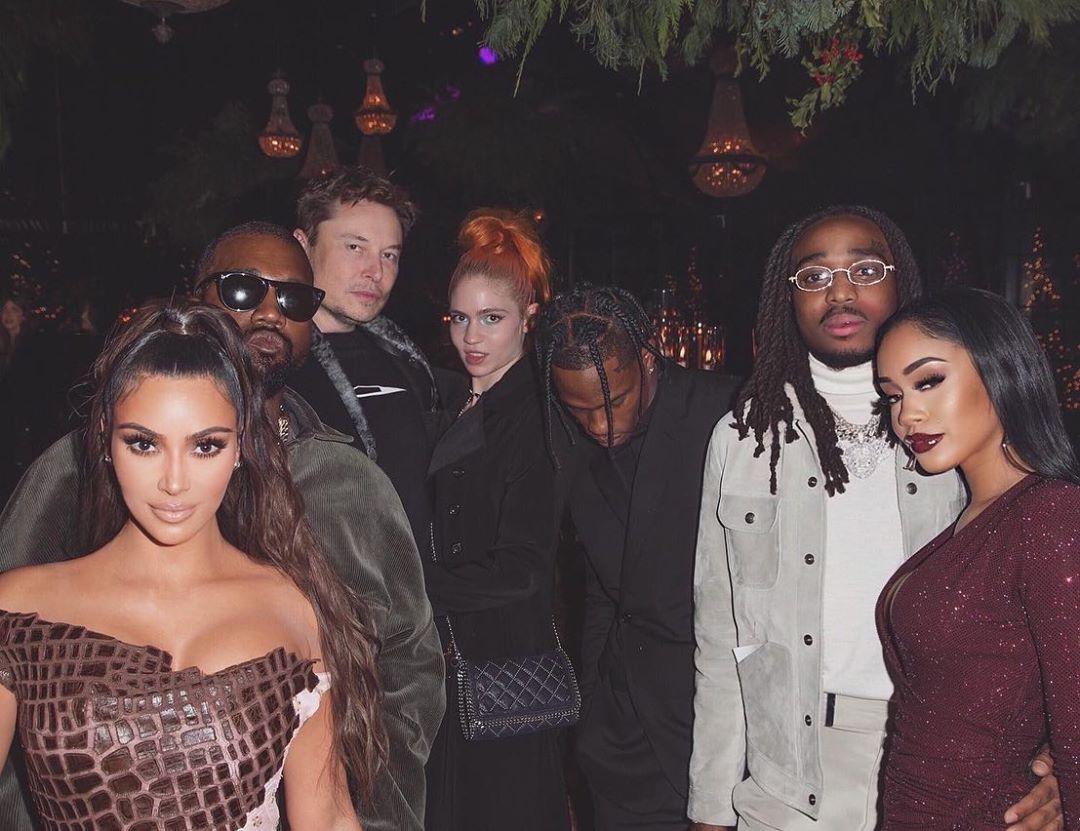 Instagram
Grimes, whose real name is Claire Elise Boucher, is a Canadian singer, songwriter, and producer that is known for her dreamlike electronic music. Elon and she have been dating since 2018 and they took their relationship public by walking the red carpet at the Meta Gala that year.
One can only assume that if she is actually pregnant, the Tesla CEO is the father because they looked so cute in Kim's picture from Christmas.
Fans were obviously thrilled with the announcement and sultry shot. "bruh Elon got a good thing going," one excited fan wrote.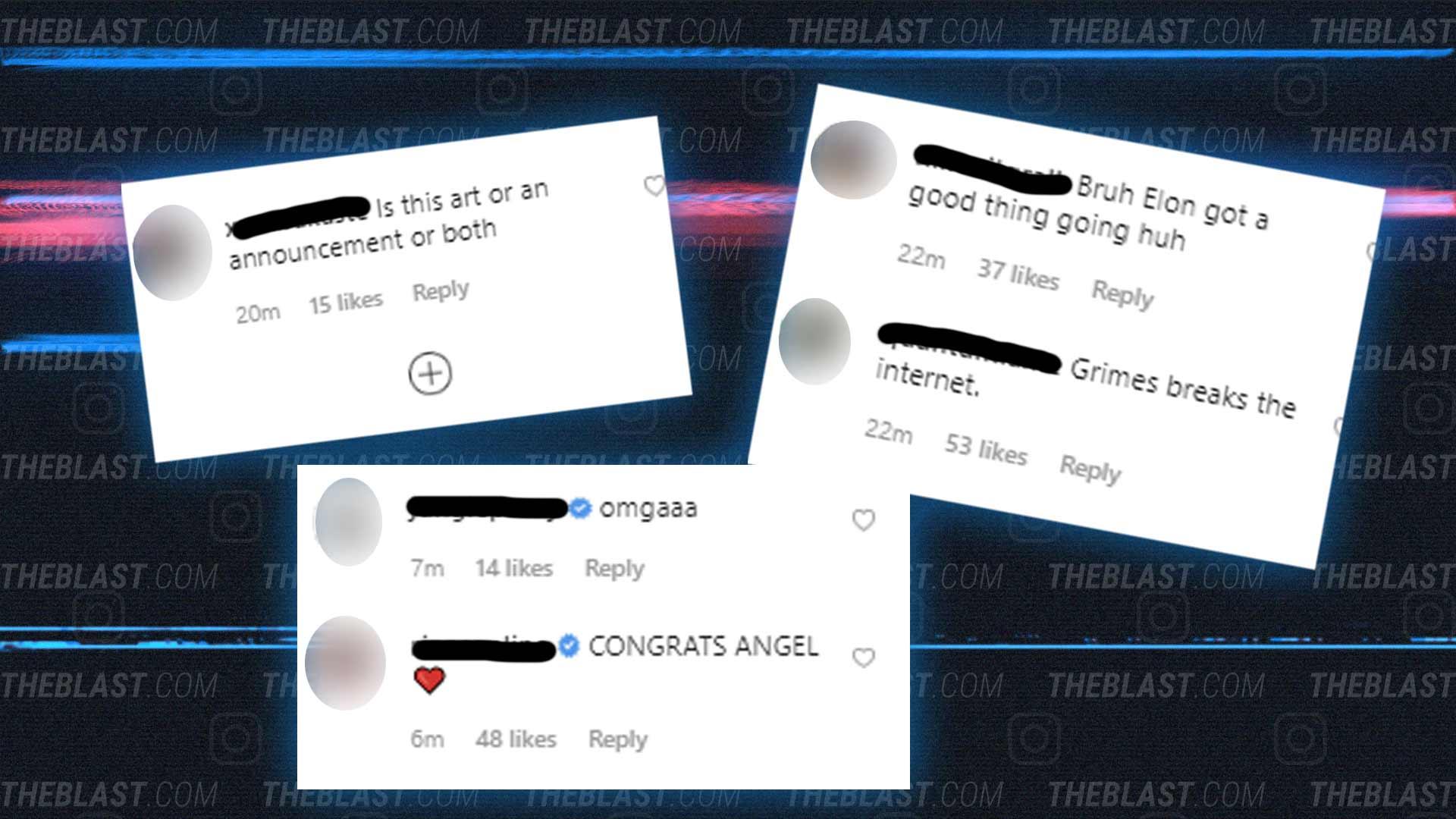 Her stunning announcement was met with tons of love and well wishes. Fans and friends expressed how much they loved the way she decided to tell the world.
Janelle Monáe was impressed with the photo and commented, "L O V E youuuuu , please come to slay us ALL ????,"
"You are the Khaleesi queen endboss ?⚔️," one enthusiastic fan wrote while another said, "Grimes breaks the internet."

"Cyborg babies ??," one fan joked.
Elon is a genius and Grimes is a musical genius so we can't even imagine what their kid will accomplish!