Gettyimages | Sean Gallup
After news broke Wednesday that royal couple Prince Harry and Meghan Markle were planning to leave their royal duties behind in favor of a move to North America, everyone eagerly awaited The Queen's response.
However, it does not seem like Queen Elizabeth II will be giving the couple her blessing anytime soon.
In a released statement from Buckingham Palace, The Queen said, "Discussions with the Duke and Duchess of Sussex are at an early stage. We understand their desire to take a different approach, but these are complicated issues that we will take time to work through."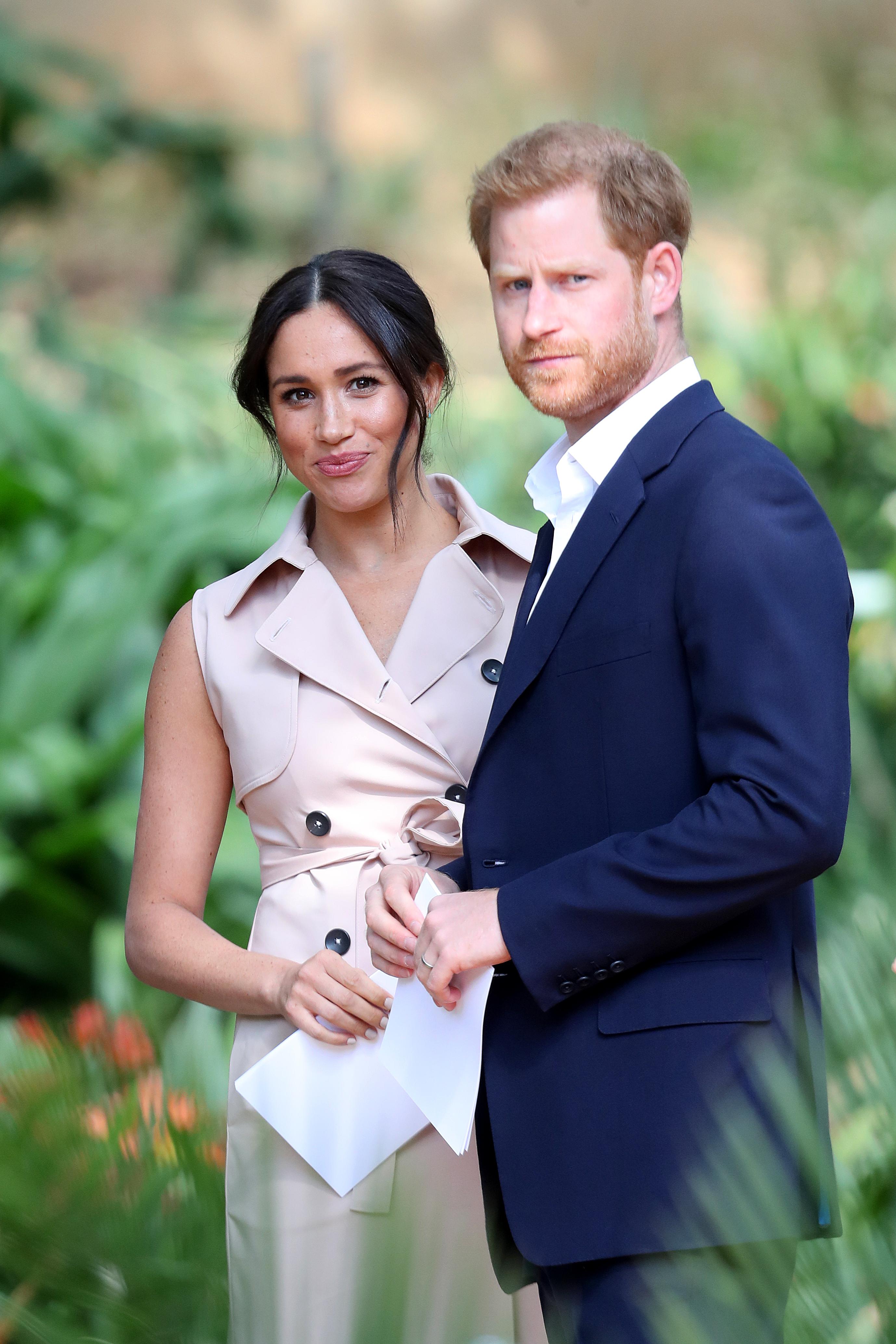 Gettyimages | Chris Jackson
While The Queen's response kept things curt and corporate sounding, the couple's reveal post had a much happier tone.
On the Royal Sussex Instagram page, Meghan and Harry explained their choice was the right move because it will allow them to spend more time with their son and on their new charity project.
The caption explained that the decision was one that had been in the works for "many months" and was backed by numerous "internal discussions."
In addition, they emphasized their continued support for The Queen and England and asked for everyone's understanding during this time.
The choice to move to North America is likely not winning any brownie points with The Queen for Meghan Markle.
It's no secret that Markle is already not Queen Elizabeth II's favorite person. While some outlets claim their relationship has improved since the Royal couple's wedding, their strong personalities often clash.
Back in November, The Queen criticized the couple's open approach to the media, with the opinion that their emotional in-depth documentary interviews offered too many personal details to the public and came across "confrontational".
If Meghan Markle is known for one thing, it won't be her agreeable nature.
Meghan Markle is the type of woman who doesn't back down in the face of conflict and she has not buckled thus far when it comes to The Queen's controlling opinions.
In fact, this is not the first time she broke British tradition. Ignoring The Queen's customs, Markle traveled to North America while pregnant to attend her baby shower with her long-term friends.
While she claims to respect her husband and his position, she also is not quick to give up her own traditions and needs.
While many fans have expressed criticism over the news and Meghan pulling Prince Harry away from his family, her decision may be in part due to her tense relations with her own family.
Piers Morgan weighed in on Twitter writing, "People say I'm too critical of Meghan Markle – but she ditched her family, ditched her Dad, ditched most of her old friends, split Harry from William & has now split him from the Royal Family. I rest my case."
Only time will tell if The Queen or Meghan will win this round.
People say I'm too critical of Meghan Markle – but she ditched her family, ditched her Dad, ditched most of her old friends, split Harry from William & has now split him from the Royal Family.
I rest my case. pic.twitter.com/xgKLTt2Y0Z

— Piers Morgan (@piersmorgan) January 8, 2020