Farrah Abraham/Instagram
Farrah Abraham is back in the cosmetic surgery clinic. The former "Teen Mom OG" star took to her Instagram stories early this week with a self-filmed video of herself at Dr. Rahi Medical & Aesthetics.
Farrah, 28, kicked off her Instagram stories by asking herself a question:
"Is it the face or the vagina first," she asked as her "first question of 2020."
It looks like it was the vagina first. The former MTV face then shared a series of videos of her procedures, starting with a little tightening treatment down below.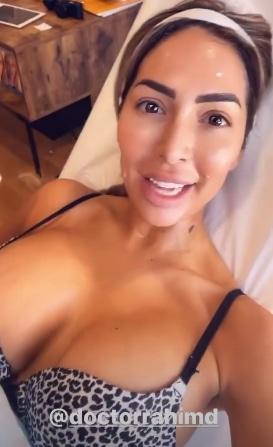 Farrah Abraham/Instagram
Farrah's video showed her receiving the Votiva treatment administered by California-based aethetic physician Dr. Raheleh Sarbaziha. As Farrah and her physician explained, the ex "Teen Mom" was receiving innovative "radio-frequency" treatment that claims to both "tighten and lift" the vagina.
Farrah was lying on a medical bed and wearing a revealing leopard-print bra. Her lower half was covered by a sheet, but fans got plenty of narrative.
"Oh, it's working," Farrah said, adding: "This pussycat's on point."
"It is so tight. We're adding extra lubricant today," she added.
Farrah then received a face treatment, "legit" addressing her fans as she encouraged them to give it a go.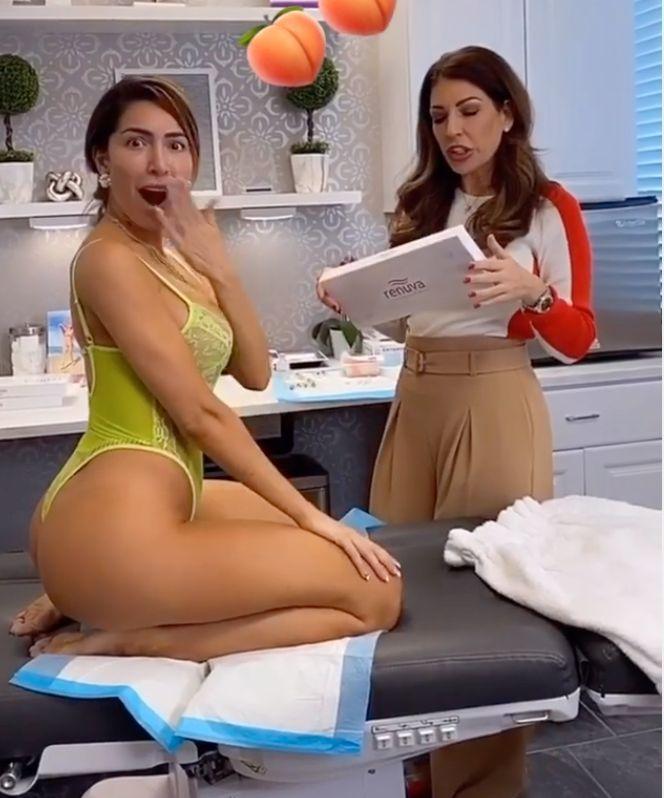 Farrah Abraham/Instagram
This wouldn't be the first time that Farrah has shared adult-centric cosmetic procedures to social media. 2018 saw the Nebraska native live-stream her "designer vagina" in a Beverly Hills clinic, with more recent content showing Farrah enjoying the perks of cosmetic butt injections – the latter saw Farrah receive mixed reviews from her Instagram followers.
Farrah is, of course, a somewhat-disgraced ex-member of the popular "Teen Mom" franchise, having left screens in 2019 to pursue the adult entertainment career that she deems was a choice – Farrah also maintains that she "quit" the show and wasn't fired.
Farrah Abraham/Instagram
Paying attention to her body is an all-in deal for Farrah, who told Life & Style that she feels better now than she ever has done.
"I love my body. Like, I am the healthiest I have ever been. I am the happiest. I am not so fit like I was last year. I am more feminine now. So, I have been enjoying it, I really have been," she said.
"Boxing is always great, I am not going to lie, but I have been mixing [it] up. I have been doing Pilates. I have been doing just stretching — just pure stretching classes — nothing else," Farrah added.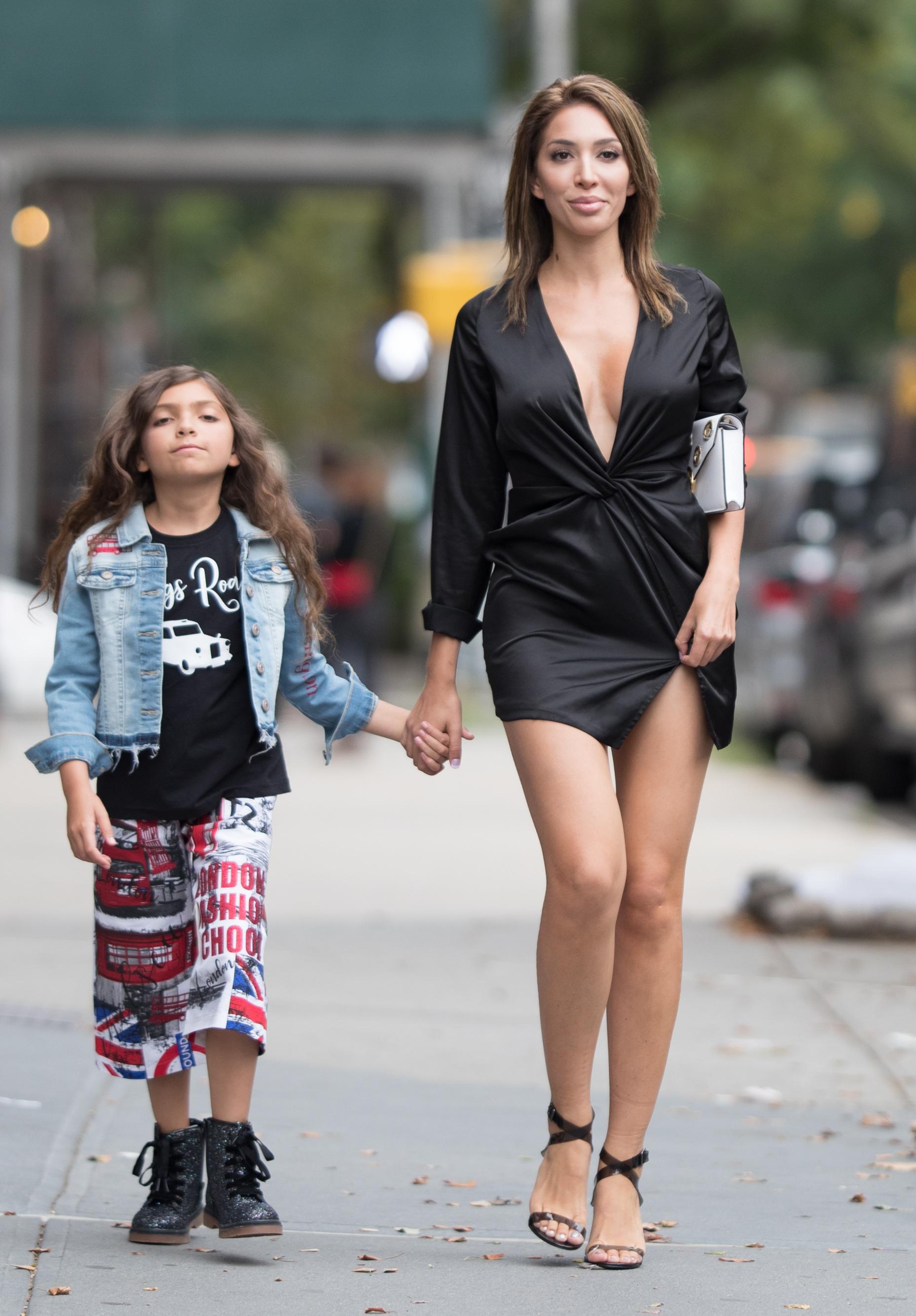 Gettyimages | Team GT
Farrah is regularly slammed on Instagram – sometimes clearly by trolls, other times with what appears to be genuine concern that 10-year-old daughter Sophia follows her mother.
Just recently, Farrah was slammed for seeming to encourage her daughter to behave in a rather adult way – Sophia was seen twerking to loud music over the New Year as mother and daughter rung in 2020 in Dubai.
Likewise slammed have been Farrah's choices to allow her daughter to wear makeup, plus those latex pants that Sophia wore at New York Fashion Week 2019.
Not your average "Teen Mom," but you can't say that Farrah doesn't stay in the news.