"RENAISSANCE" is coming and we can't keep calm! It's nine days until Beyoncé blesses fans with her highly-anticipated seventh studio, and she gave fans another treat in anticipation of the big day.
True to Queen B's style, she has been keeping mum about what her upcoming album entails, not even releasing the cover art until June 30. But in a surprise move, she recently released her tracklist, letting fans know what they are in for!
Beyoncé Unveils Tracklist For 'RENAISSANCE'
In an Instagram story update — a feature Beyoncé rarely uses — posted minutes ago, Bey unveiled her tracklist for "RENAISSANCE" as well as kickstarted a countdown timer to the big day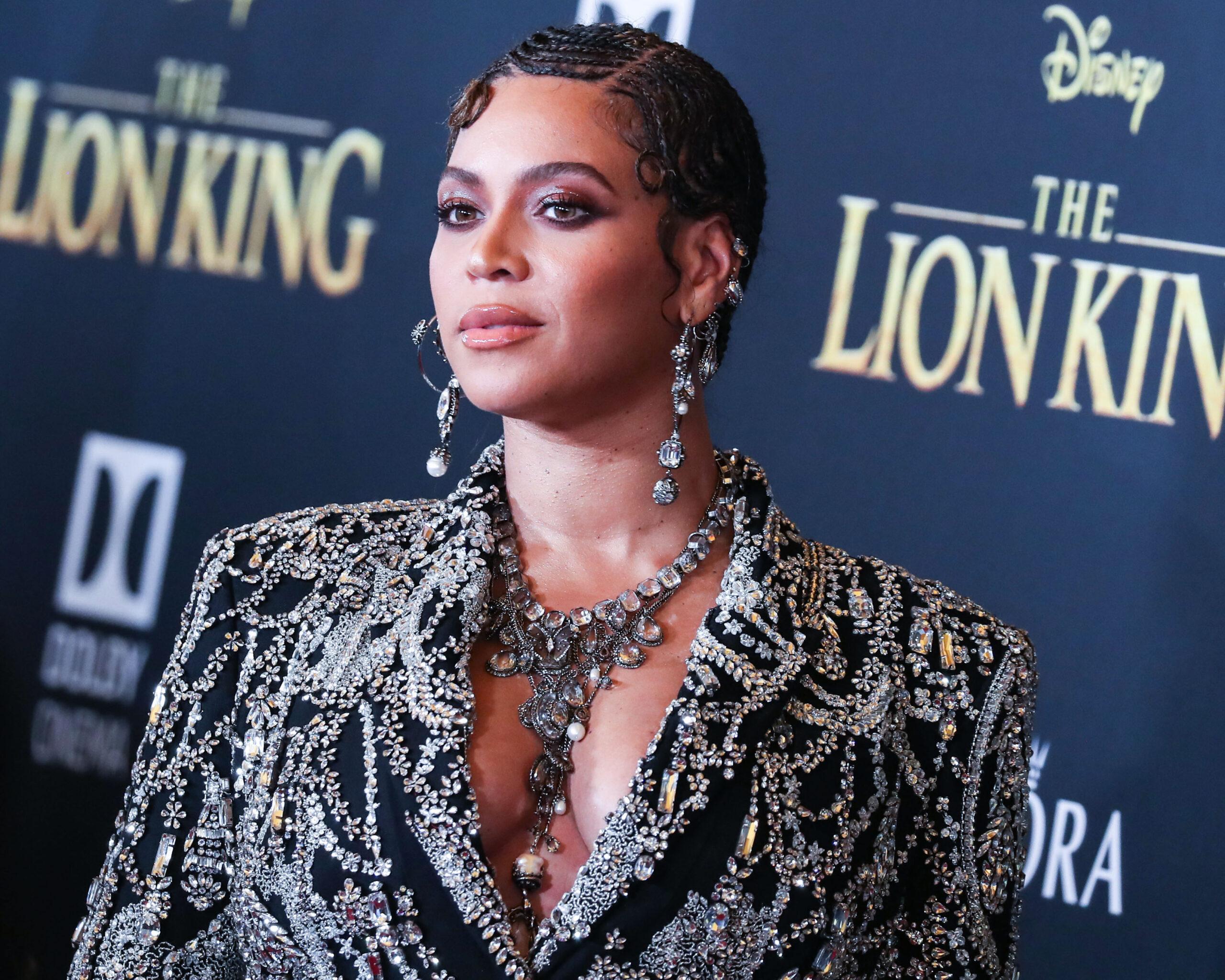 She uploaded a dynamic 3D tracklist showing the 16 songs that would be on "Act I RENAISSANCE." The tracklist includes:
I'M THAT GIRL
COZY
ALIEN SUPERSTAR
CUFF IT
ENERGY
BREAK MY SOUL
CHURCH GIRL
PLASTIC OFF THE SOFA
VIRGO'S GROOVE
MOVE
HEATED
THIQUE
ALL UP IN YOUR MIND
AMERICA HAS A PROBLEM
PURE/HONEY
SUMMER RENAISSANCE
According to Apple Music, the only non-explicit songs on the album are, tracks five, six, eight, and ten — "ENERGY," "BREAK MY SOUL," "PLASTIC OFF THE SOFA," and "MOVE."
As you might know, Bey has only released track #6, "BREAK MY SOUL," and the hit tune hasn't stopped doing numbers and breaking records.
Last month, the Queen opened up about what the new project means to her alongside revealing the jaw-dropping cover art. The "Single Ladies" songstress looked regal and majestic as she sat on a hologram horse, stripping down to almost nothing.
Her killer curves and plum assets were on full display in a strapless spiky silver number that barely covered her body. Queen B kept a fierce look on and rocked a lengthy wavy blonde hairstyle.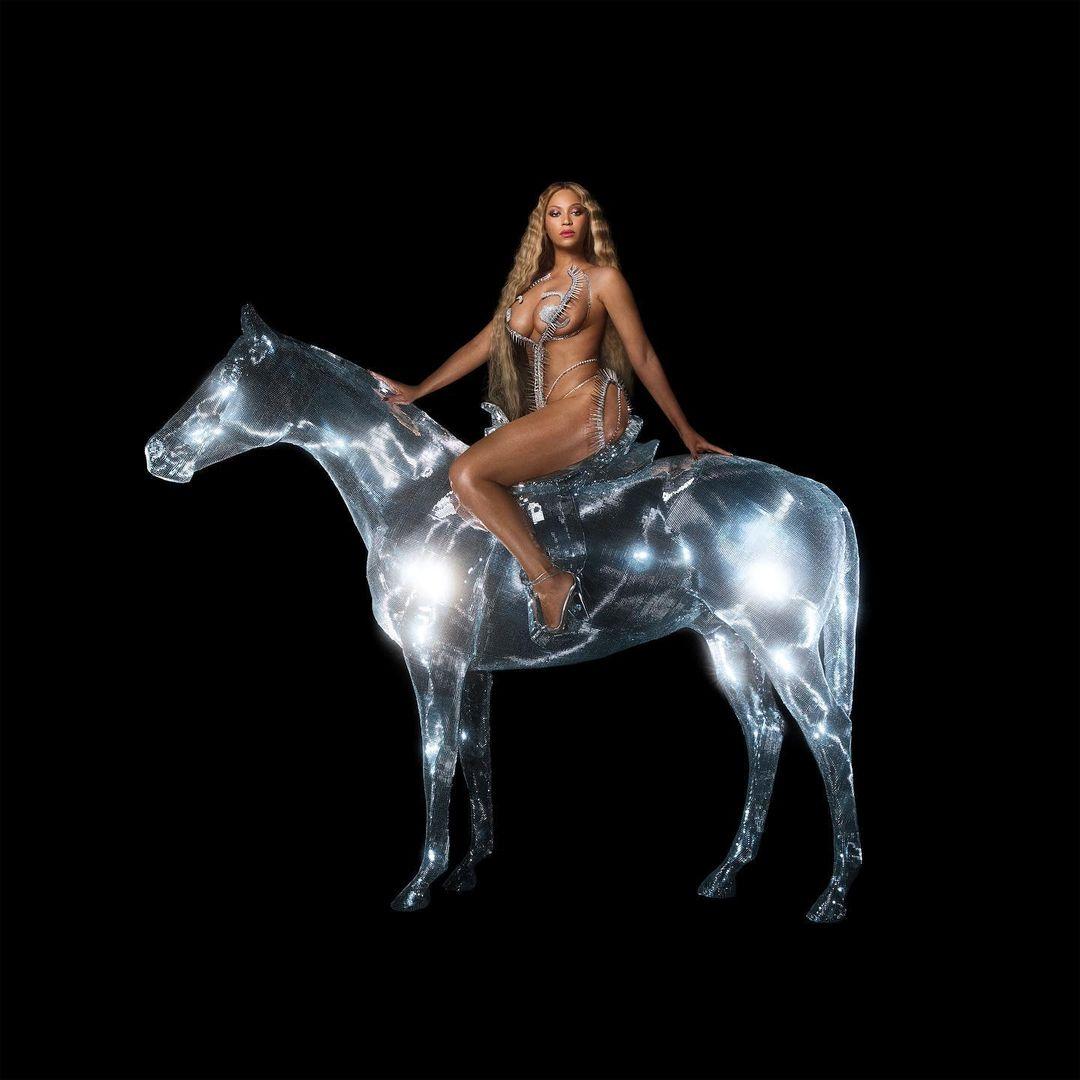 In the accompanying caption, Beyoncé poured her heart out about "RENAISSANCE," writing, "act i     RENAISSANCE      7.29. Creating this album allowed me a place to dream and to find escape during a scary time for the world. It allowed me to feel free and adventurous in a time when little else was moving."
She continued, "My intention was to create a safe place, a place without judgment. A place to be free of perfectionism and overthinking. A place to scream, release, feel freedom. It was a beautiful journey of exploration. I hope you find joy in this music. I hope it inspires you to release the wiggle. Ha! And to feel as unique, strong, and sexy as you are."
Beyoncé Makes First TikTok
The unveiled tracklist comes after Beyoncé made her first TikTok. Since announcing her seventh studio album, her first solo album in six years, music experts have suggested that the project would usher in a new era for the icon.
In her July cover of British Vogue, editor-in-chief Edward Enninful described her new sound as "soaring vocals and fierce beats combine and in a split second I'm transported back to the clubs of my youth. I want to get up and start throwing moves. Music that makes you rise, that turns your mind to cultures and subcultures, to our people past and present, music that will unite so many on the dance floor, music that touches your soul."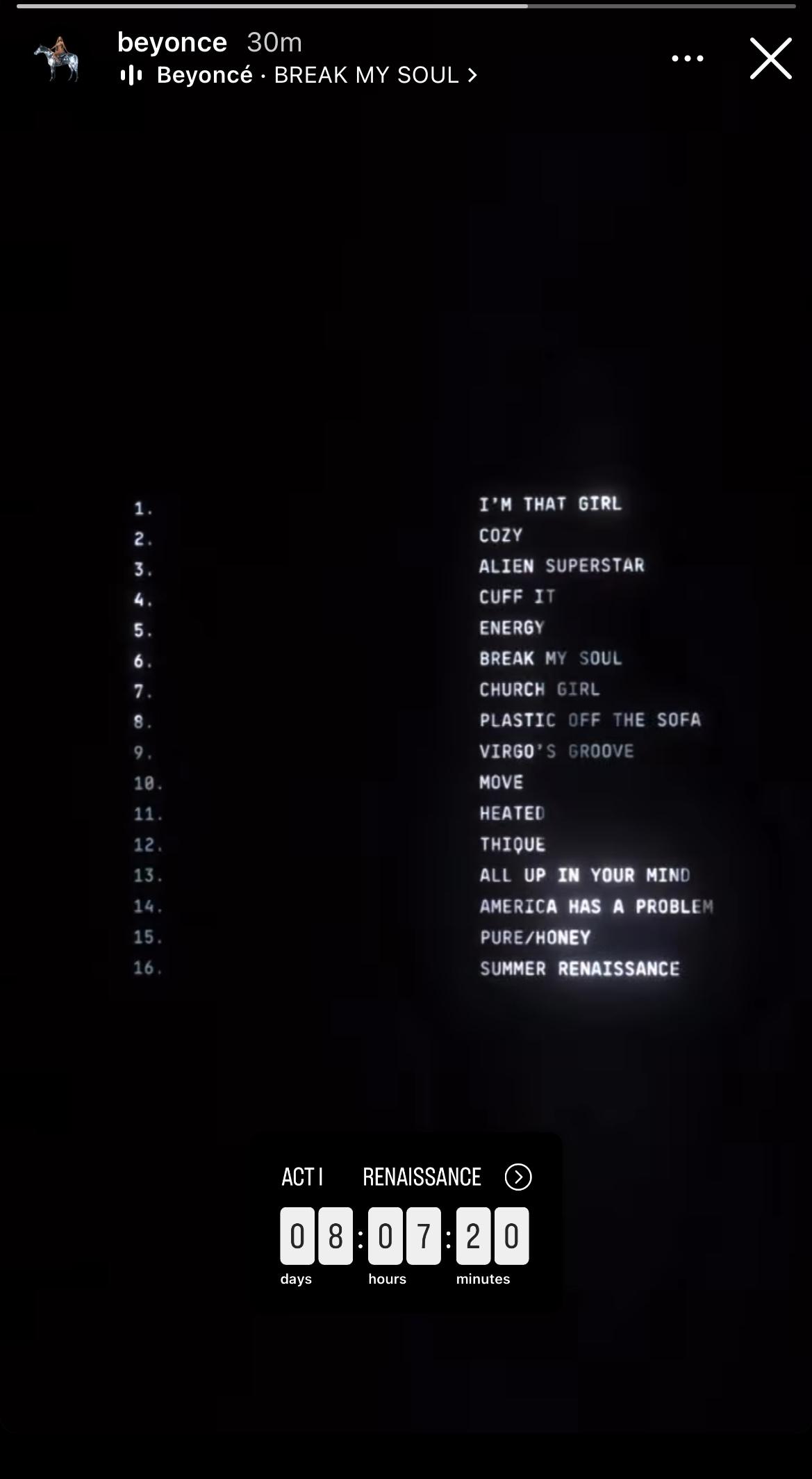 Indeed it has been a new era for the Houston native, who surprised fans by being more active on social media, including TikTok. As The Blast reported, the 40-year-old posted her first Tik Tok and dedicated it to loyal members of the Beyhive.
She uploaded a 1-minute-2-second mashup of  TikTokers dancing to "BREAK MY SOUL." Among the fans featured were celebrities like Cardi B and choreographer tWitch,
Beyoncé showed love to fans in the caption, writing, "Seeing y'all release the wiggle made me so happy! Thank you so much for all the love for BREAK MY SOUL! – Love B —#RENAISSANCE #BREAKMYSOUL."