Emily Elizabeth has spent countless hours working in the gym to sculpt her figure, so it's no wonder she likes to show it off on her Instagram page!
After vacationing in the Turks & Caicos, Emily decided to work out and certainly dressed to impress for the day. She took to her Instagram Stories to share a jaw-dropping selfie from her time in the gym, and her fans surely went absolutely wild for it.
Maintaining Her Fit Figure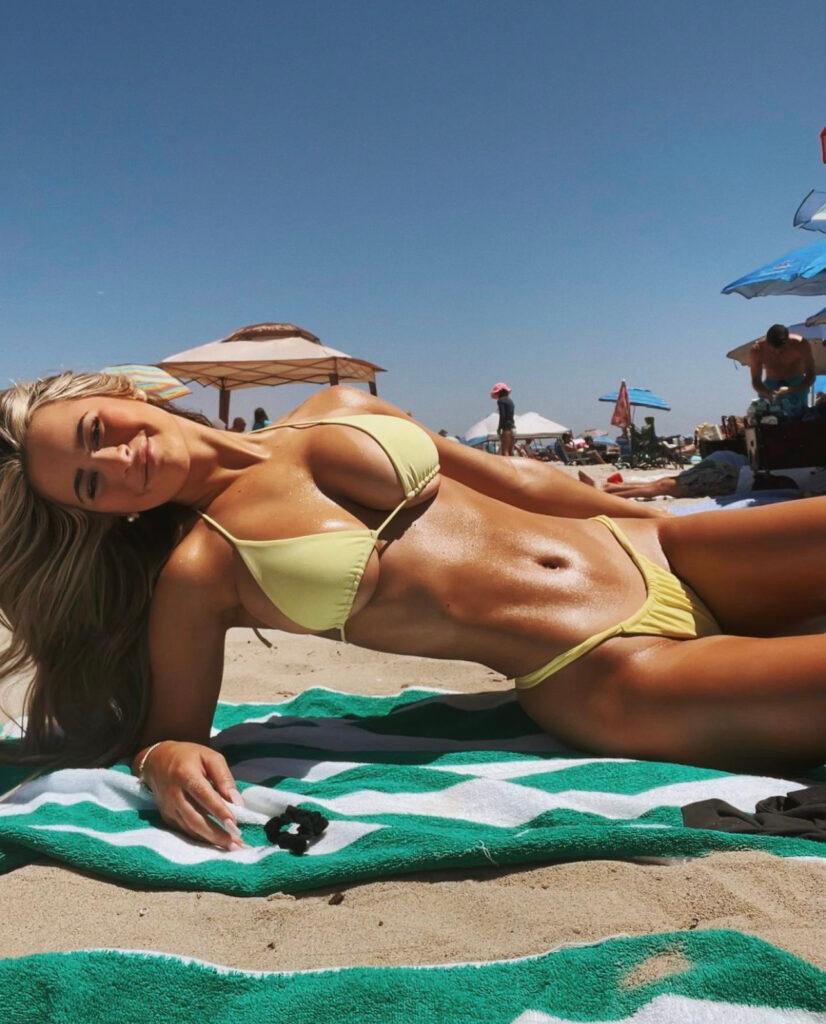 The sexy snap was shared on social media a few hours ago and certainly did not disappoint Emily's 1.9 million followers on the platform. The bombshell was both the photographer and the model for the shot — showing off her fitness ensemble in a jaw-dropping snap during her time on the treadmill. While Emily's face was cut off from view, there was still plenty to admire in the shot.
She also added a note which read, "Back at it."
Hottie In The Gym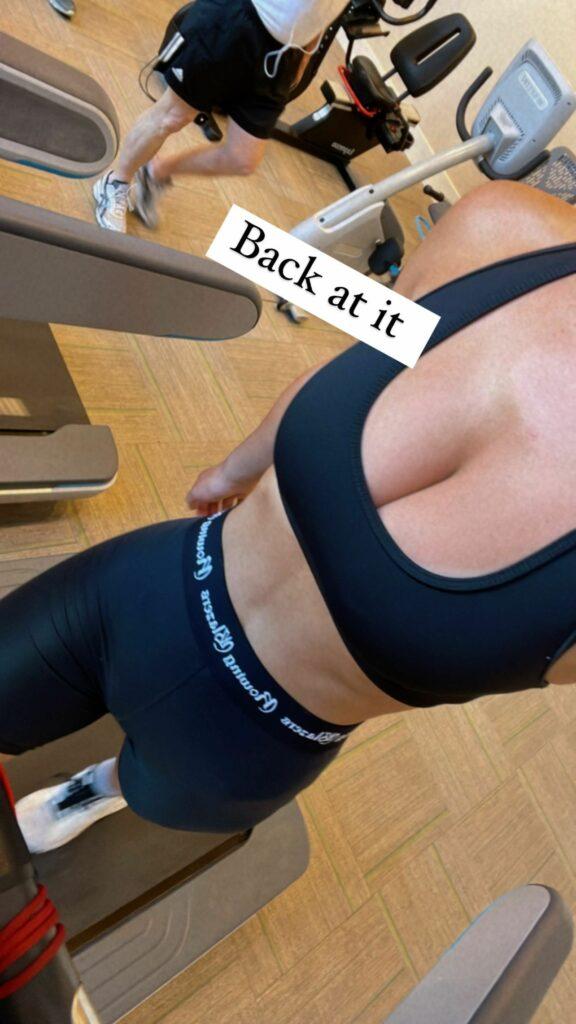 The 24-year-old looked ready to work up a sweat as she was dressed in scanty workout gear that put the results of her intense exercise regimen on display. Her ensemble included a black sports bra with thick shoulder straps that showcased her toned arms. The number fit snugly around Emily's chest and showcased her ample cleavage thanks to its plunging neckline. It cut off just below her bust, giving her online audience a look at her taut tummy and chiseled abs.
Emily also sported a pair of cycling shorts in the same color, and its fit hugged her curves in all of the right ways. The bottoms had a high-rise design and a thick waistband with the brand printed on it in white. She added a pair of white socks and sneakers to complete her hot gym look.
Beautiful Freckles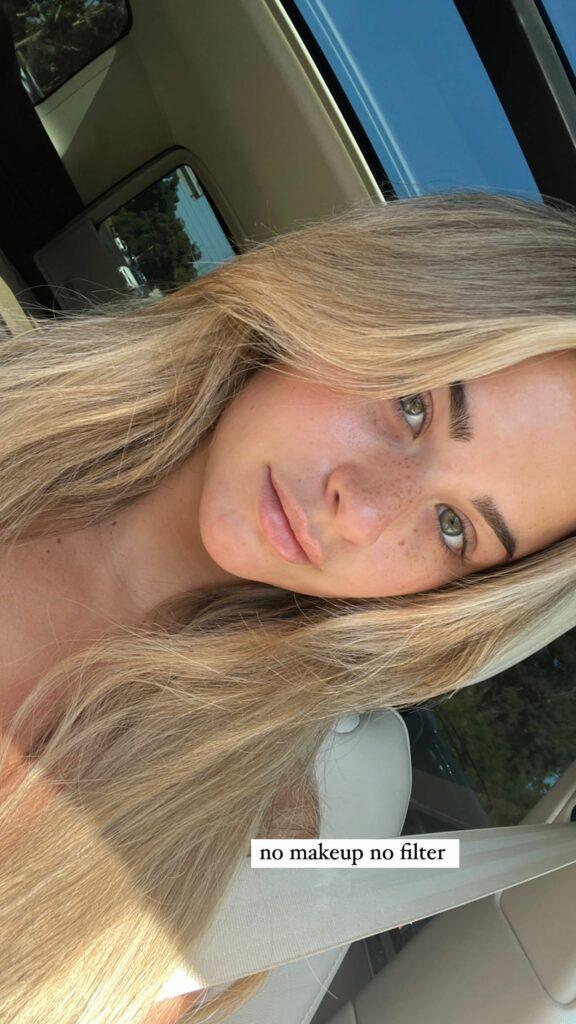 In another pic, Emily exposed her makeup-free face with "no filter."
Spending Some Time In The Sun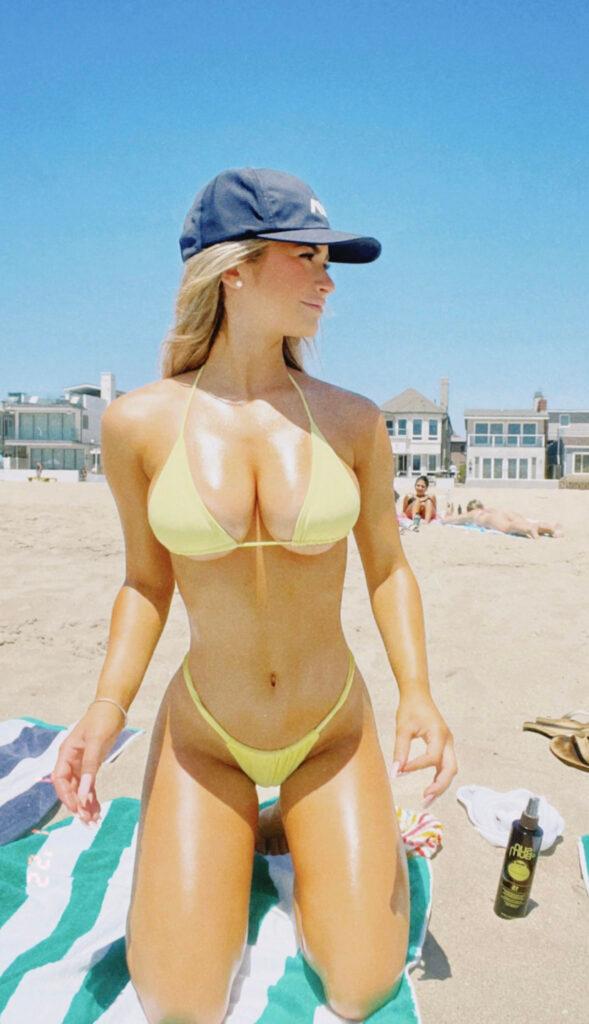 Before visiting the gym this week, Emily soaked up the sun at the beach during her unforgettable vacation with her boyfriend. As reported by The Blast, she wowed in several sexy bikini snapshots that sent pulses racing. The babe rocked a barely-there, yellow two-piece that exposed nearly every inch of her impressive figure, sending her fans into a frenzy.
Another Hot Selfie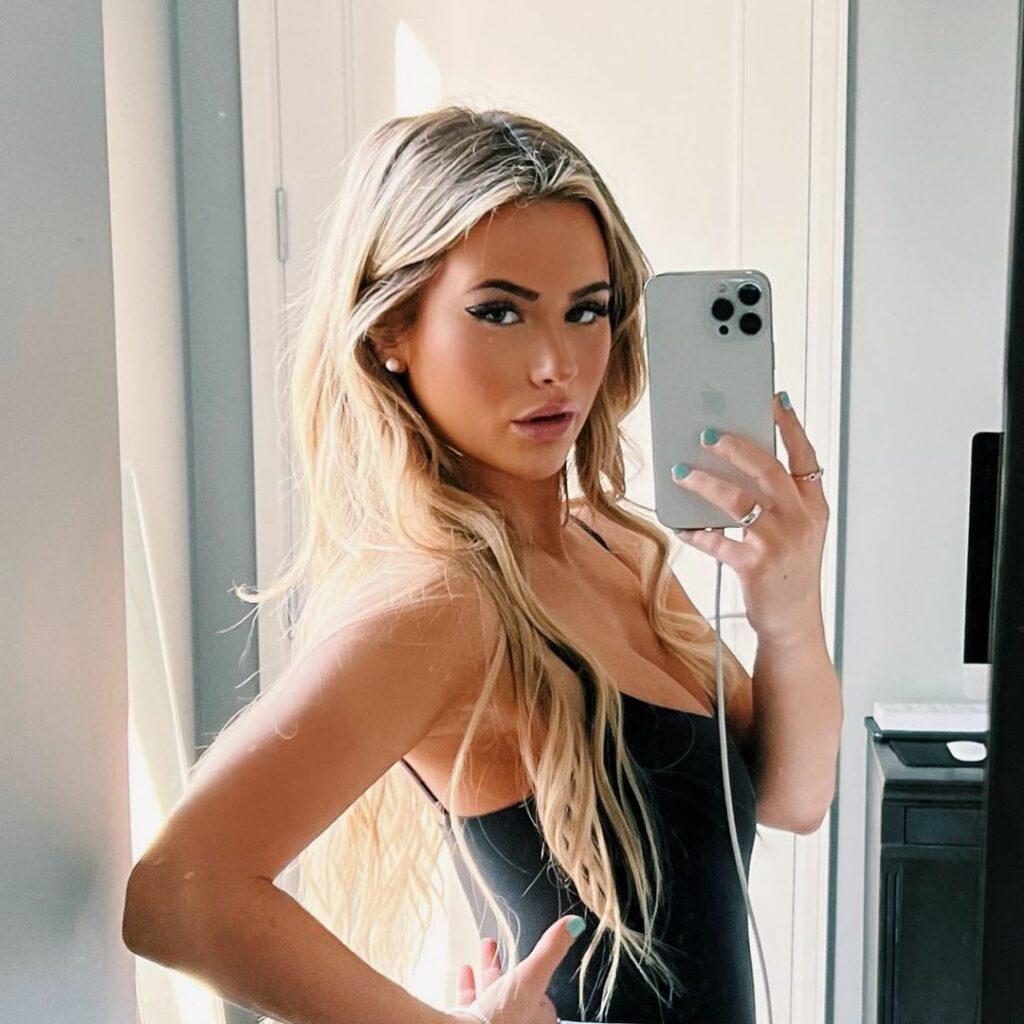 A few days before serving up her latest workout selfie, Emily provided the sizzle with another selfie in which she rocked a skintight top. She was indoors at the time, rocking a black number with thin straps and a neckline that dipped so low. The Florida native put on a very busty display in the shot, which her viewers loved.
"Hey there," Emily captioned the share.
Supportive Fans
Emily's followers voiced their overwhelming approval for the snap in the comments section.
"This pic is too hot! Come on," one wrote.
"Why do you have to keep showing me how beautiful you are!? I've told you more than once I already have a girlfriend. 😂😍🔥," noted another commenter.
"You're so beautiful and stunning wow," gushed the third user.
"Looking good as usual," quipped the fourth one.