Despite a constantly wavering friendship status with the power to make even Regina George's head spin, Lauren Conrad and Kristin Cavallari quickly became notable it-girls of the mid-aughts.
The duo were high school students when they found themselves reality TV success stories seemingly overnight after they were cast in MTV's "Laguna Beach," a series revolving around a group of teens who lived for sand, surf, and plenty of love triangles!
There are few things that can get in the way of, and hinder a relationship's progress than a crush. Soon enough any hope of a friendship between Cavallari and Conrad was indeed crushed when they found themselves vying for the heart of the same b-o-y.
For years (and a spin-off later), both ladies would harbor feelings about the other that were, let's just say, nowhere near cordial.
Cavallari would later be extremely honest about her feelings toward Conrad; despite the fact it would later become pretty common knowledge elements of both "Laguna Beach" and "The Hills" were staged, Cavallari later told Andy Cohen she genuinely felt "distaste" for the future "L.A. Candy" author. (via Elite Daily)
What Are They Up To Now?: Cavallari Looks Back On 'Laguna Beach'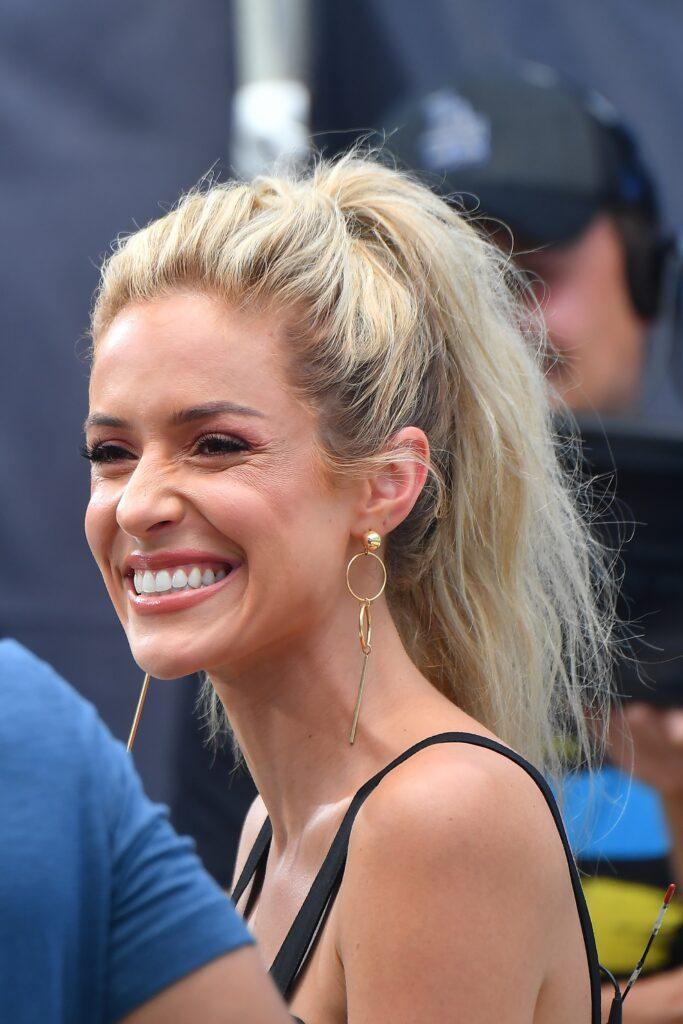 Although these former rivals are both a long way away from their reality TV days, it's not uncommon for "Laguna Beach" or "The Hills" to still come up in interviews or be mentioned alongside news of any subsequent respective career endeavor for both Conrad and Cavallari.
But, in Cavallari's case, she has gained plenty of perspective through looking back.
The mom of three recently teamed up with the aforementioned b-o-y who had come between her and Conrad back in their 'Laguna' days, for a nostalgia-fueled podcast where she and Stephen Colletti relive their high school days and rewatch "Laguna Beach" episodes together.
Time, and experiencing subsequent relationships and heartbreaks, (Cavallari and former husband Jay Cutler are still in the process of finalizing their divorce), have both taught Cavallari that the way she had treated Conrad back in their 'Laguna' days wasn't necessarily the nicest, especially over Colletti.
While the duo were reflecting, Cavallari told her old flame, "I will say the fact that Lauren Conrad and I went after each other is so messed up, when I love you, but the person we should've been going after is you."
Cavallari also acknowledged that being filmed and in front of cameras didn't make her and Conrad's feelings toward each other, an exception to common petty behavior.
"This is so classic," she added, "If someone gets cheated on, you go after the other woman. Why are we not blaming the guy- or the girl, whatever the situation is. In a lot of ways, I feel bad." (via E!)
'LC' Is Feeling Nothing But Love!
View this post on Instagram

While the possibility of both women ever coming together and publicly discussing the feud that defined their teen years, it's obvious the experience has taught both Cavallari and Conrad to be more mindful while making decisions in the future.
Conrad, now 36, is now embarking on a career path that is eons away from the pressures of reality TV. She recently launched her first of hopefully many perfumes, and its inspiration is something she's had plenty more experience in since her days as an MTV regular. Her new perfume is called Loved!
When speaking to Allure about the launch of Loved, she did briefly acknowledge the early days in the spotlight and reflected on lessons she has carried with her while making the career pivot to an entrepreneur.
"There's been so much trial and error in my career, and I was fortunate to start so young," she revealed, "I had lots of time to learn and figure things out."
Kristin Cavallari and Stephen Colletti's "Laguna Beach" podcast, "Back To The Beach," is now streaming!