Instagram
Madonna is taking in the new year with her 25-year-old boyfriend amid her court battle with ex-husband Guy Ritchie.
The singer shared photos hanging out with her backup dancer Ahlamalik Williams and her son David Banda. The three are aboard a boat sailing in the ocean.
Madonna wrote, "Saying Good-bye to 2019! ??? We Continue to Swim with Sharks! And Take the Road Less Traveled by!! ? ?? #fun #healing #davidbanda @ahla_malik."
The singer looks to be unbothered amid her drama with her ex in court.
On December 23, Madonna's ex-husband Guy Ritchie filed a motion in their long-closed divorce. The motion was to enforce/execute judgment or order, which means he believed she was not following the terms of their divorce agreement.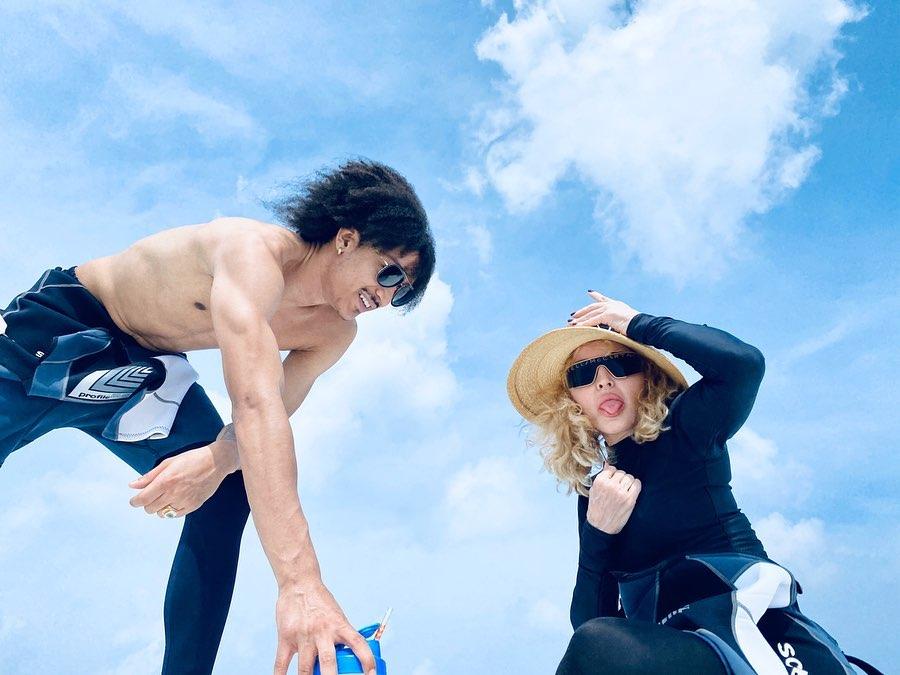 Instagram
The two were married from 2000 until 2008. They share a 19-year-old son Rocco together. Madonna adopted 14-year-old David during their marriage.
Madonna has battled David in court over custody of Rocco during Christmas. Rocco currently lives in the UK with his father. David has traveled back and forth with both parents.
Over the holidays, Guy shared a family photo with sons Rocco and David. He captioned the post, "From our family to yours — Happy Christmas!"
Madonna was seen with David days later on social media.
Instagram
Days after Madonna's ex rushed to court, it was revealed the singer is dating her 25-year-old backup dancer, Ahlamalik Williams.. The two have been spotted together for months and caused speculation to go wild.
Madonna met Ahlamalik when he auditioned for her 2015 Rebel Hearts Tour.
Ahlamalik's father recently spoke out confirming his son is dating Madonna. He said they had been together for over a year. He even met the singer at her show in September.
He reportedly said Madonna told him she loves his son and wants to take care of him.