Instagram
Lori Harvey is enjoying the holidays with her dad Steve Harvey and family, sans her new boyfriend/rapper Future.
The 22-year-old model was spotted hanging out with her mother Marjorie Harvey, father Steve, siblings, and extended family. The family posed for photos in front of a massive Christmas tree. Marjorie shared a family photo captioned, "Merry Christmas from our family to yours ????." Future was not present at the gathering.
Lori shared snaps from the celebration hanging with her younger relatives. Lori showed off video of her gifting her mother a fancy Chanel bag, which she purchased for Marjorie.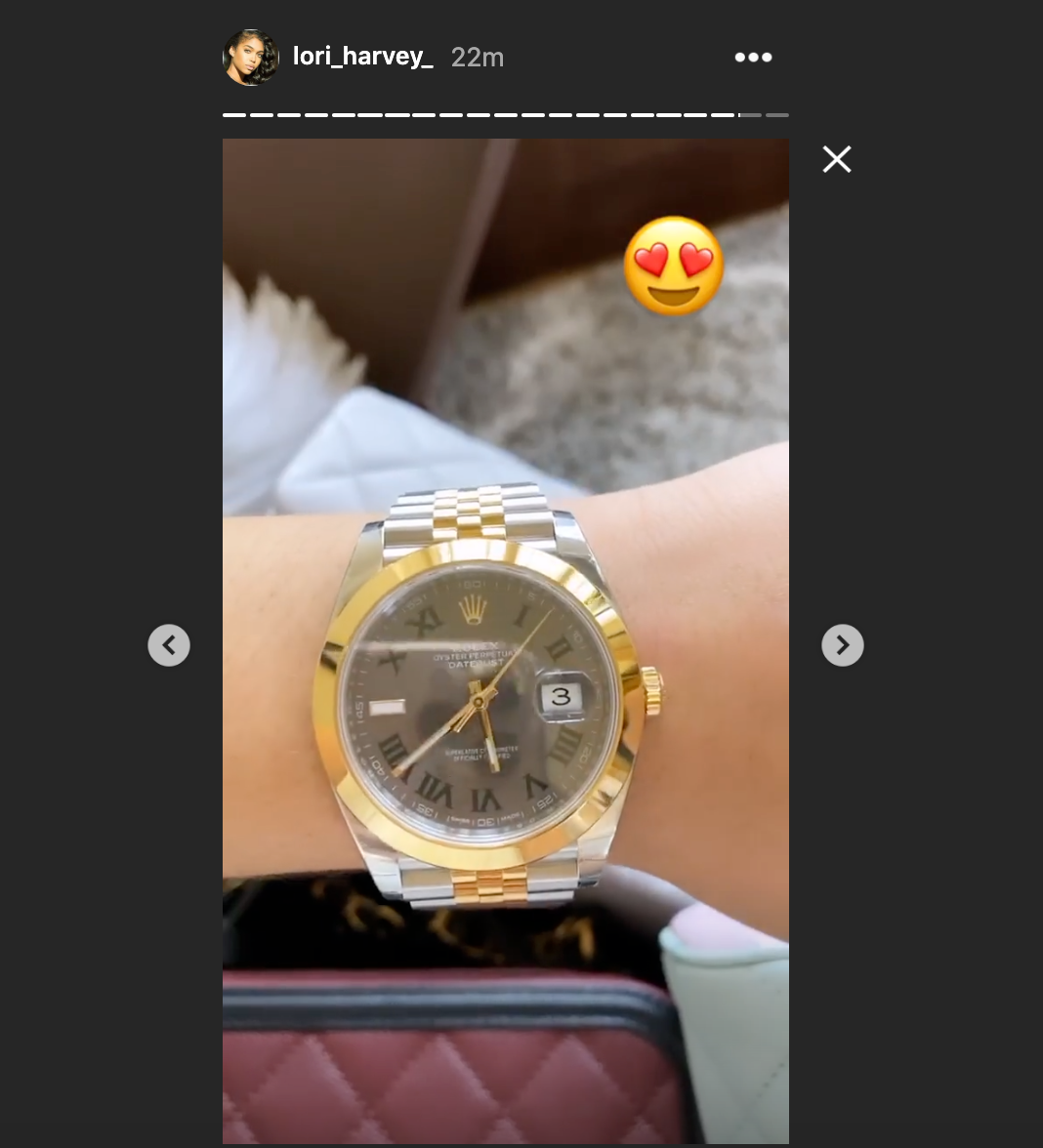 Instagram
Future's girlfriend then showed off her expensive new Rolex watch and diamond two-toned chain.
She did not reveal who purchased the Christmas gifts for her, but the rapper is known for buying Rolex watches for his girlfriends. Lori has been living her best life the past couple months. Her romance with Future became official while they were on vacation in the Middle East.
The two were rumored to be dating for several months but avoided confirming the relationship for a bit.
Instagram
Lori has been hanging out with Future at his Birthday party in Los Angeles and recently hung out in Miami for Art Basel. They have not been seen together in the past couple of weeks.
Future posted videos of his Christmas playing with a new Chanel skateboard present.
The rapper's baby mama, Joie Chavis, celebrated the holidays by sharing a photo with Future's son Hendrix and her daughter Shai Moss (who she shares with Bow Wow.)
Future is currently dealing with two separate paternity lawsuits. He currently has 6 kids from 5 women. The two lawsuits accuse him of fathering two new kids, which would bring his total to 8.
One of the women, Cindy Parker, shared photos of her Christmas with Future's alleged son Legend Wilburn.