Gabby Petito's parents are not happy with the way their late daughter was portrayed by Brian Laundrie.
The 23-year-old admitted to killing his fiancée in a notebook entry that was found near his body last fall.
The contents of the notebook were made public last week, and his tale of WHY he had to kill Gabby is harrowing.
According to the murderous Florida native, Gabby had injured herself badly, so much so that she couldn't walk.
Brian Laundrie Justified Killing Gabby Petito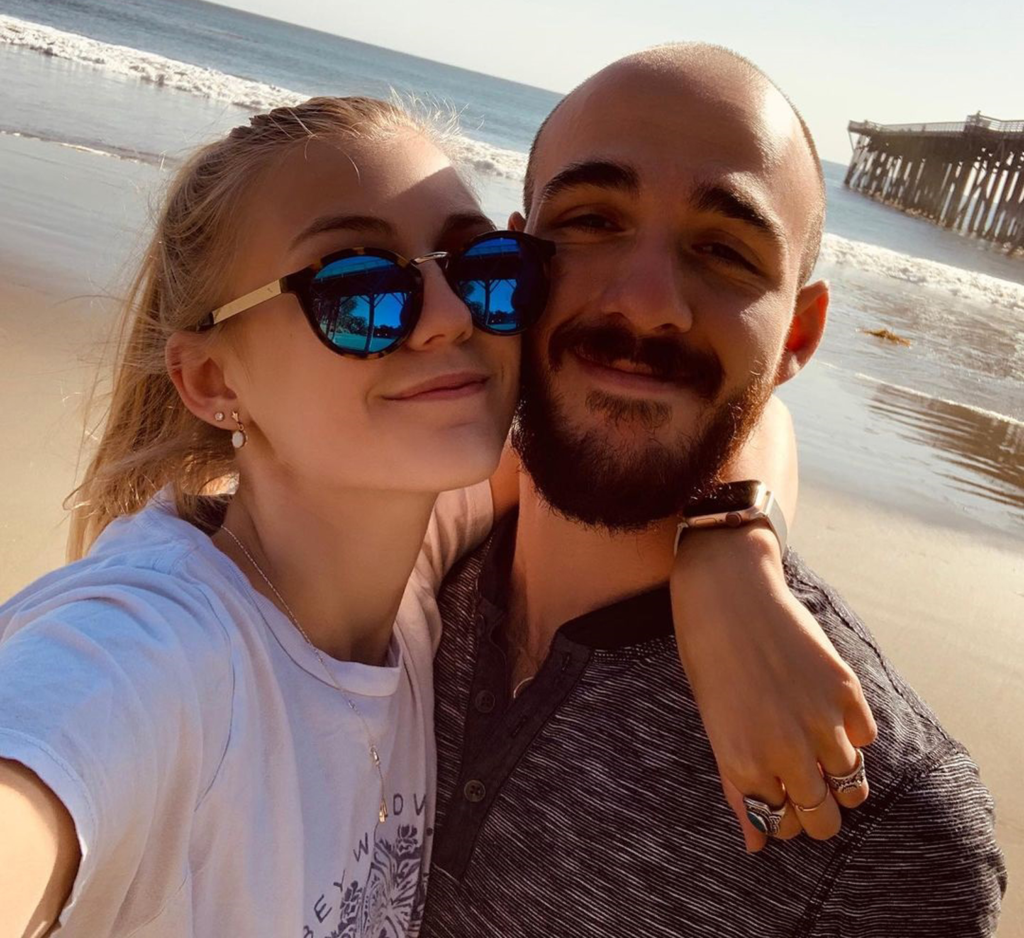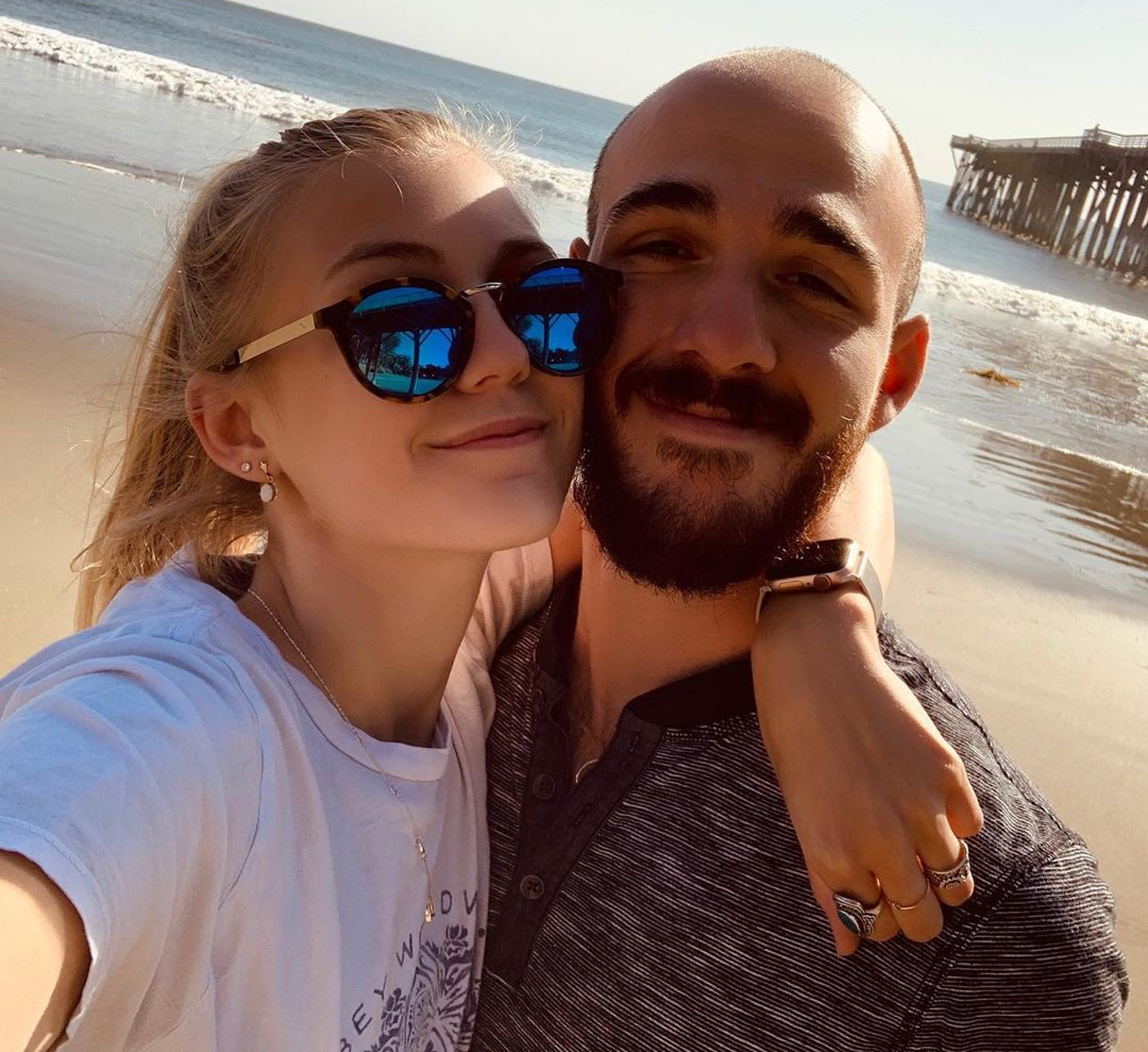 "I love you more than anything… When I close my eyes I will think of laying on the roof of the van, falling asleep to the sight of a meteor shower at the crystal geyser. I will always love you."
He then went into the grim details surrounding her death.
Brian Claims Gabby Was Freezing & It Was Too Late To Do Anything To Save Her
"I hear a splash and a scream. I could barely see, I couldn't find her for a moment, shouted her name. I found her breathing heavily gasping my name, she was freezing cold. We had just came from the blazing hot National Parks in Utah," he wrote. "The temperature had dropped to freezing and she was soaking wet. I carried her as far as I could down the stream towards the car, stumbling exhausted in shock, when my knees buckled and knew I couldn't safely carry her. I started a fire and spooned her as close to the heat, she was so thin, had already been freezing for too long. I couldn't at the time realize that I should've started a fire first but I wanted her out of the cold back to the car."
He explained that after Gabby fell in the water she couldn't tell him what hurt, but she had a small bump on her forehead which grew in size as time went on.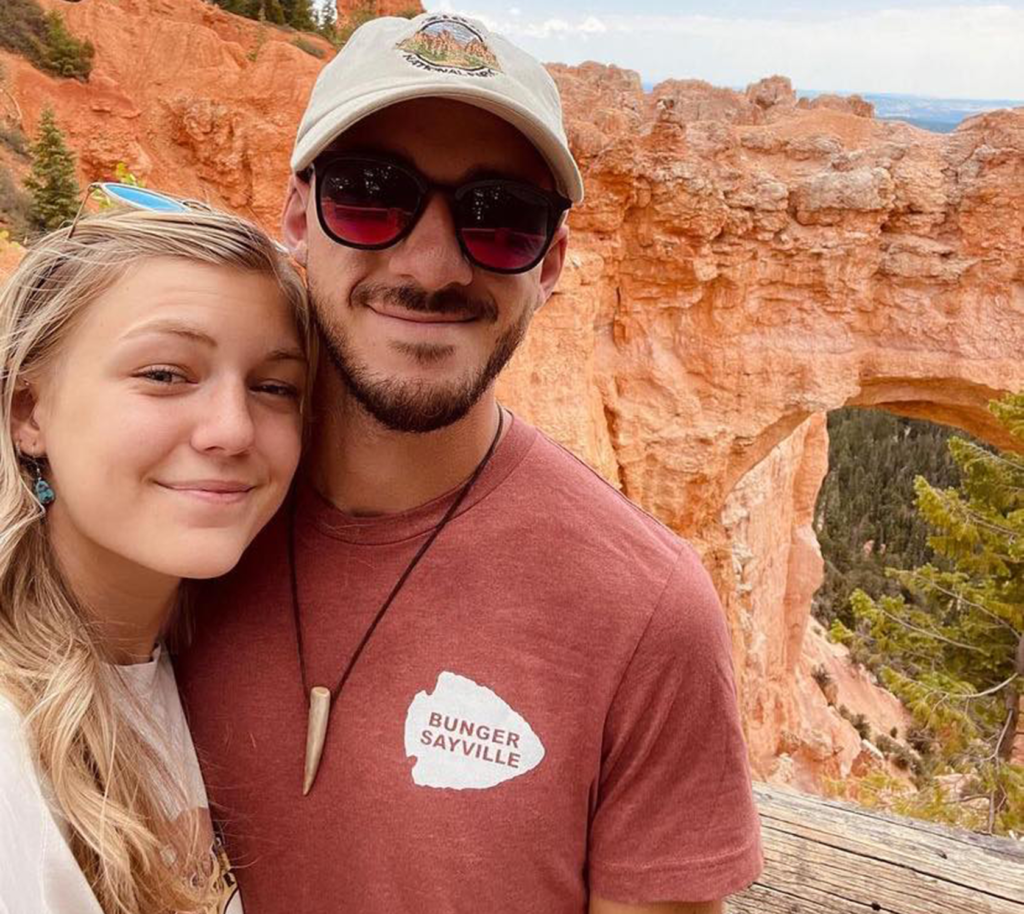 "Her feet hurt. Her wrist hurt but she was freezing, shaking violently, while carrying she continually made sounds of pain, laying next to her she said lapsing between violent shakes, gasping in pain, begging for an end to her pain," his notebook entry continued. "I ended her life, I thought it was merciful, that it is what she wanted, but I see now all the mistakes I made. I panicked, I was in shock. But from the moment I decided, took away her pain, I knew I couldn't go on without her."
Laundrie said he rushed home without Gabby's body to spend "any time I had left with my family."
Brian Left Gabby's Injured & Strangled Body To Be With His Family
He said he wanted to drive north to let two guys kill him, but he didn't want them to "spend time in jail over my mistake."
"I am ending my life not because of a fear of punishment but rather because I can't stand to live another day without her. Please do not make life harder for my family, they lost a son and a daughter," he wrote.
In the wake of his journal being made public, Gabby's mother, Nichole Schmidt, shared rather blunt message about narcissists.
Schmidt shared a quote which read: "Narcissists rewrite history to escape accountability. You are not crazy."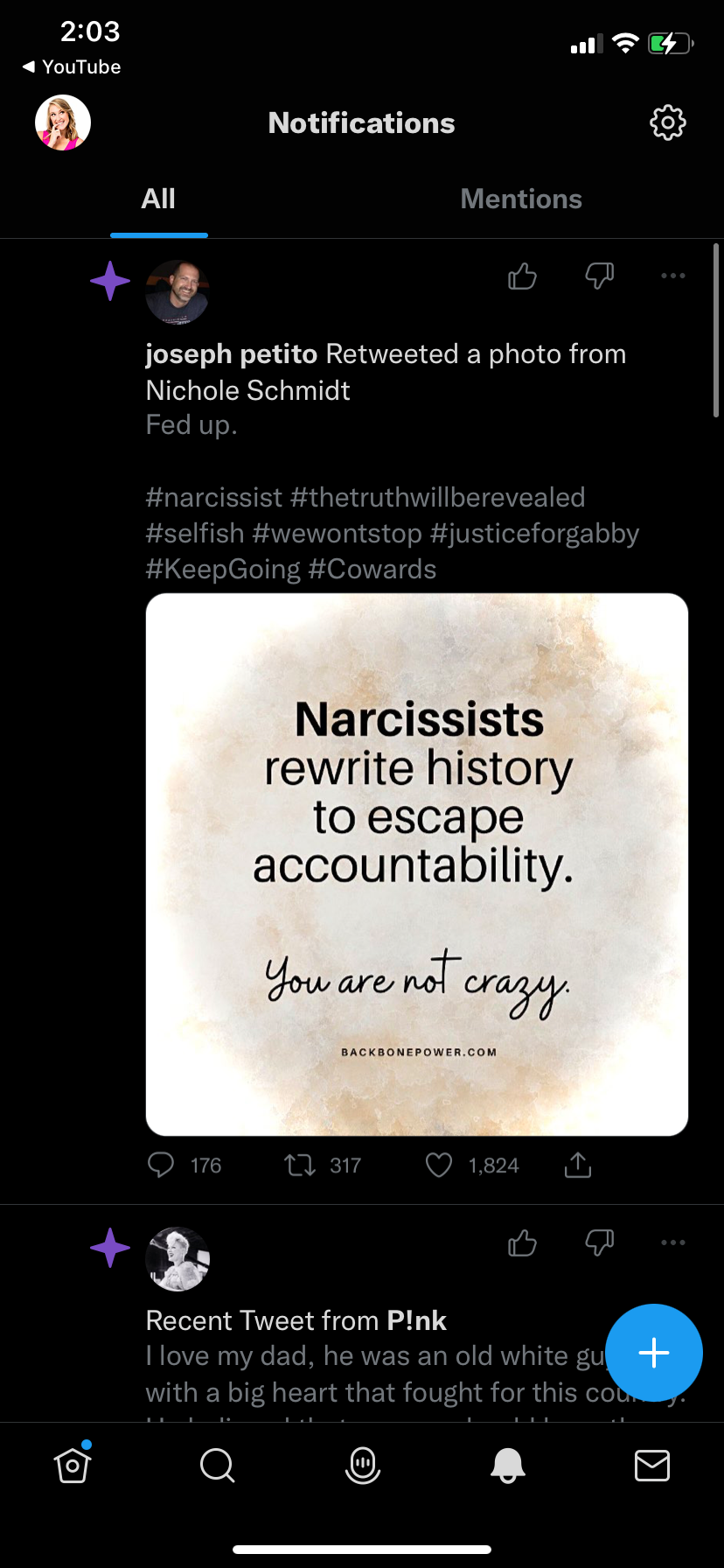 Gabby's father, Joseph Petito, shared it as well on Twitter writing, "#narcissist #thetruthwillberevealed #selfish #wewontstop #justiceforgabby #keepgoing #cowards."
Gabby's cause of death was manual strangulation. Her body was found in Grand Teton national Park in September 2021, but the coroner reported that she had been dead for weeks putting her death in mid-August.