Country singer, influencer, author, and entrepreneur Jessie James Decker, who is married to ex-NFL star Eric Decker, recently got real about her struggles with mental health and body image.
In a detailed Instagram post, Jessie wrote that she wanted to be honest with her fans and while life was beautiful, it came with many ups and downs. The country singer counts her blessings but also lets fans know that it's not always all joy and sunshine for her, and received a barrage of support as well.
Jessie James Decker Wants To Be 'Open And Honest'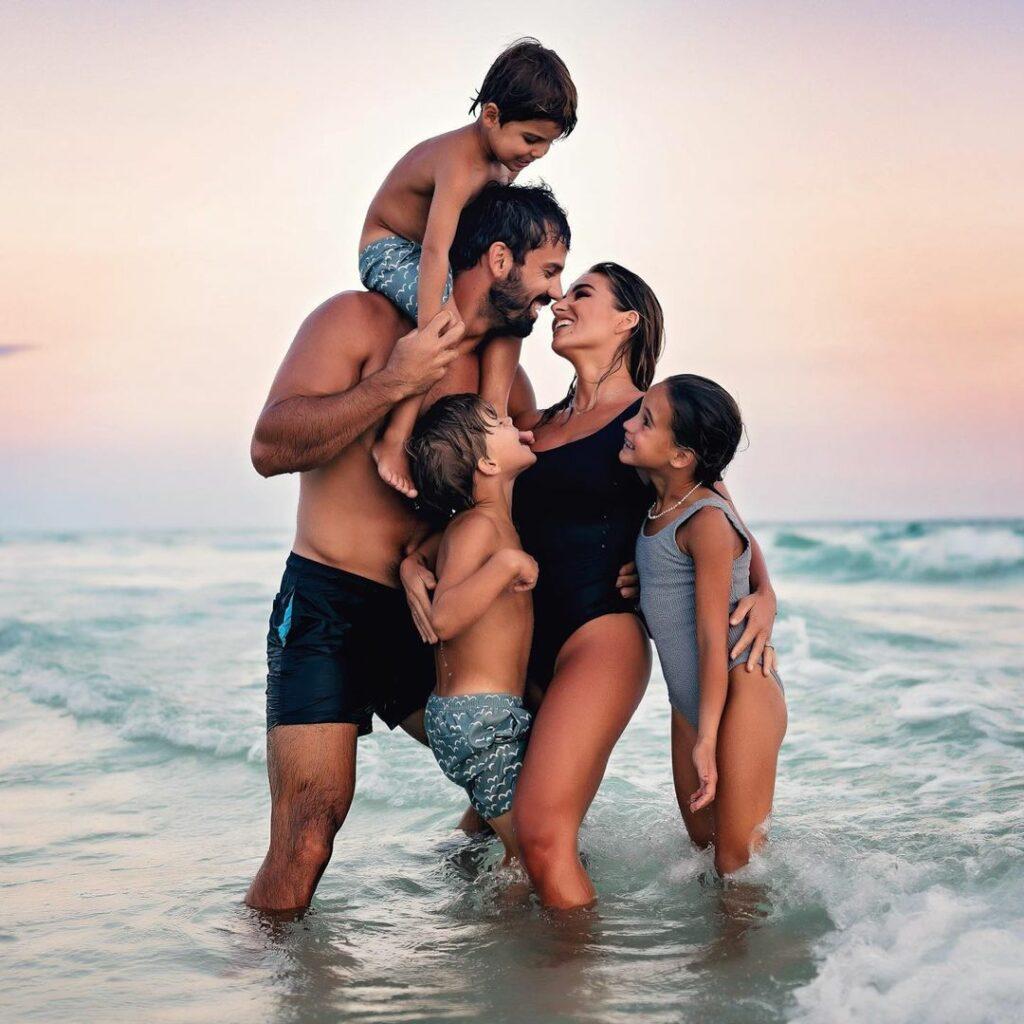 Jessie began her post, telling her fans, "I want to be open and honest. I have struggled the last couple
of years. It's up-and-down. There have been really beautiful, amazing moments but also some pretty low lows. The reason why I want to share this is that I think I got to a place where I was trying to hide my vulnerabilities because if I made everything look great all the time it would hide my internal struggles. I have also always felt a duty to make people smile and happy or laugh and always be that bubbly girl. I have a very blessed life with healthy children and an incredible loving rock of a husband. But I have definitely struggled these past couple of years. My anxiety has gotten worse, my self-esteem, my
confidence."
The post came just a day after she and her husband celebrated their 9th wedding anniversary, with Jessie putting up a sweet video as well.
View this post on Instagram
Her husband, Eric Decker, also uploaded a sweet picture of them together, with the message: "Happy Anniversary Mi Amor❤️ I love this life with you! So many adventures and beautiful memories we have created together. You have stood by my side through the good and the bad. You are my lover, best friend, and soulmate! 9 years down and a lifetime to go 🥰😜 Cheers to us 🥂"
Instagrammers filled up both their posts with plenty of love and messages, but Jessie had things to get off her chest the very next day.
Jessie James Decker Struggles With Body Image Issues And Her Career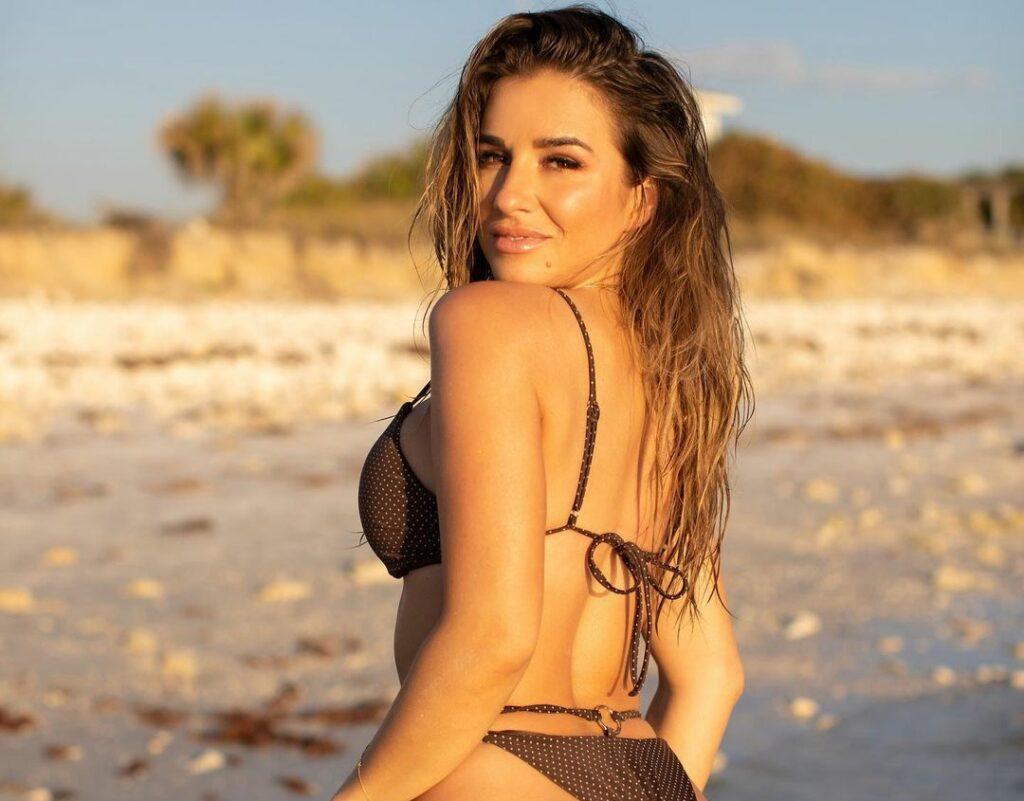 The 34-year-old mom of three is struggling with her body image as well and confessed that nowadays, things make her break down and cry. She struggled with losing weight after her third child, her son Forrest Bradley born in March 2018. Before that Jessie gave birth to their daughter, Vivianne Rose, in March 2014 son Eric Thomas II, in September 2015. 
Wrote the singer: "I go from one extreme to being obsessed with working out and being muscular and thin to just giving up and gaining because the food makes me feel better and then ultimately, it's a cycle that just gets worse again."
She also spoke about her career being a continuous struggle because she's also a model and an influencer and the music industry does not take her seriously.
Said the "When You Say My Name" singer, "As a woman in 2022, I don't understand why I can't have
a family, publish books, own a fashion brand, be an influencer, and do TV without being questioned if I take my music career seriously just because I've chosen to dream big."
View this post on Instagram
Family Issues Also Affect The Singer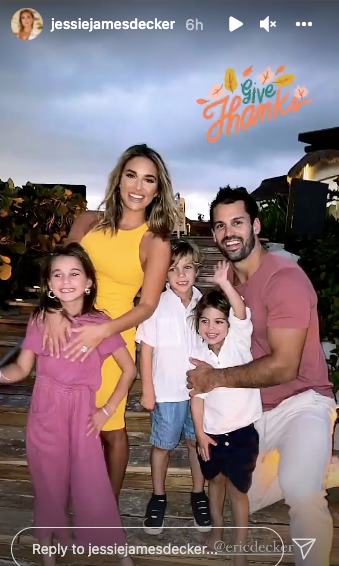 Decker also hinted at family troubles. She and her brother have been at loggerheads for a while now, and there's also a subreddit that throws hate at her, something that has been affecting her.
She mentioned her family issues, writing, "I had some family issues a couple of years ago that I have
struggled with tremendously and still to this day make me break down and cry. | would've never chosen to deal with that publically and open that door to such a personal family matter, but it happened, and it still hurts my heart."
Decker also mentioned how she cannot handle the trolling the way she once could and also doesn't;t understand how the vitriolic Reddit page could be allowed. She continued, "I'm ripped apart constantly on a daily basis which kills me a little every day and makes me wonder what my purpose in this business is and truthfully makes me consider quitting everything sometimes and disappearing. With how progressive we are getting in this digital world of preventing bullying, I still don't know how a page like that is allowed and fear my sweet daughter seeing it someday."
Fans gave her all the encouraging words they could, asking her to ignore the hate and just carry on with her beautiful life.
Here's the post:
View this post on Instagram