The Blast and its partners may earn a commission if you purchase a product through one of our links.
We know sundresses are a summer staple, but Mindy Kaling just reminded us about another summer essential: the crochet dress. From crop tops to bags, crochet fabric makes an appearance in a lot of summer looks. So, when Kaling was seen rocking a trendy crochet dress we just had to find a similar one to make our own. 
Crochet may give you flashbacks to your grandma's knitting circles but we assure you, this comfy material is a must-have for your summertime looks. Check out this sleeveless crochet midi dress and make heads turn all summer long.
Get The Look Of The Summer!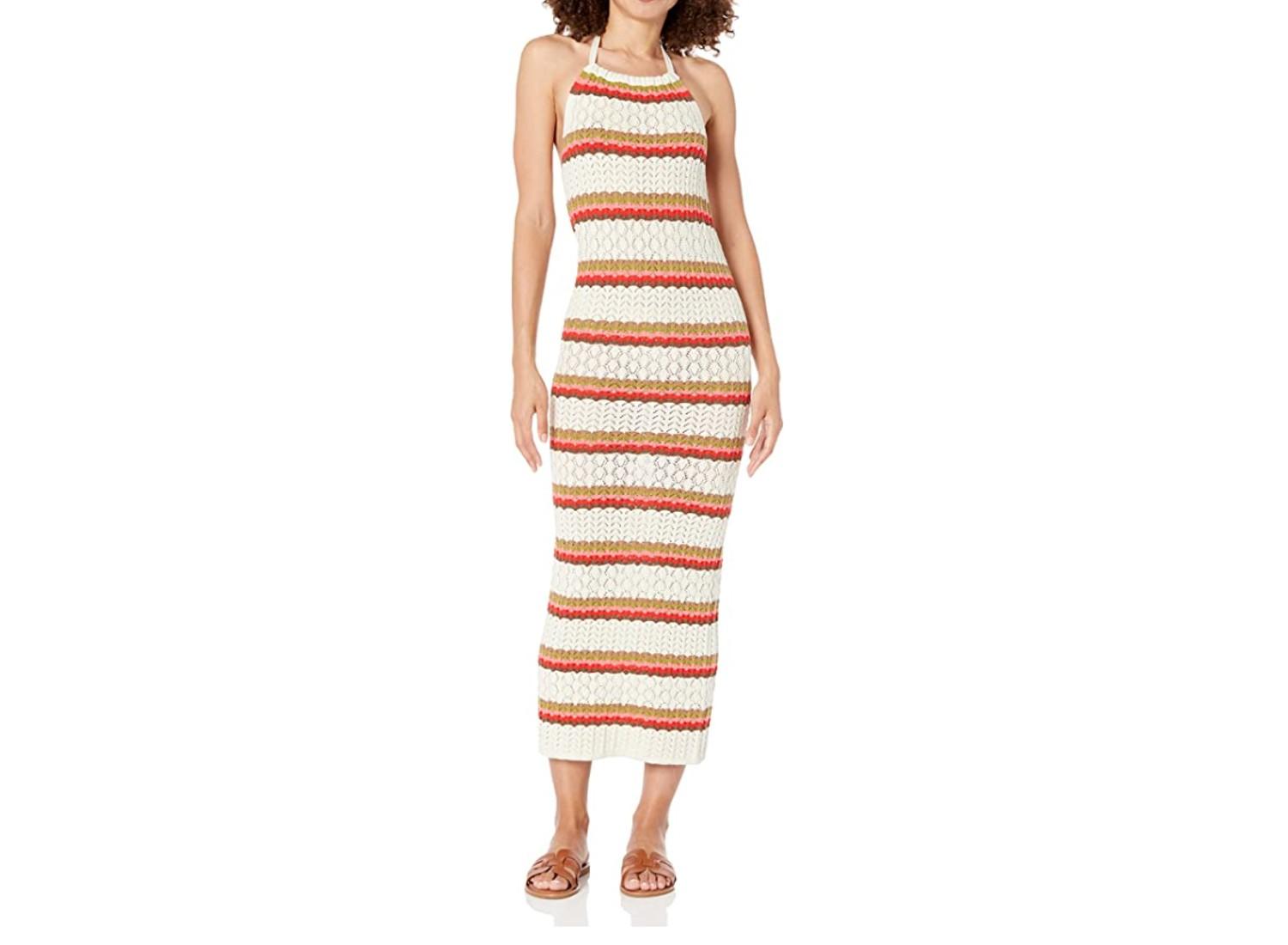 The Drop Women's Standard Jayla Sleeveless Crochet Midi Dress: $49 – $62
If you want to stand out in an eye-catching crochet dress, we suggest this Sleeveless Crochet Midi Dress. This fun dress comes in a bold yellow and stylish striped pattern, so your summertime look is sure to be eye-catching and bright.
Give major beachy vibes with this crochet halter dress wherever you go. It looks great in both the daylight and at night. Pair it with your favorite summer sandals for a casual stroll or with a pair of strappy heels or wedges to dress it up for a night out.
Crochet is known for being a breathable fabric and the snug fit makes this dress both comfortable and flattering. It also features an inner lining that is 100% cotton, so there's no need to worry about breaking a sweat.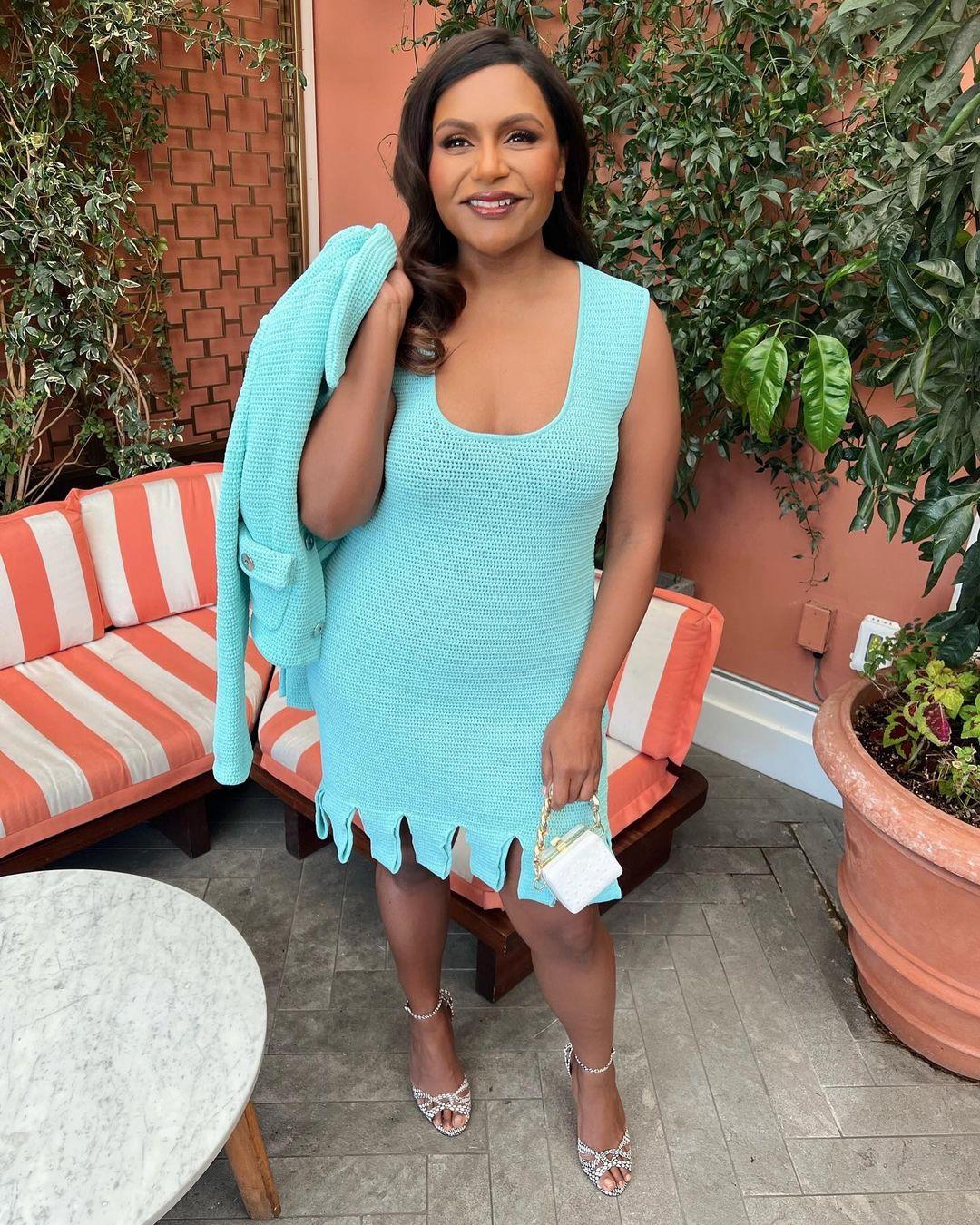 Mindy Kaling gave us the perfect summer inspo with this look and now you can make it your own. There are so many ways to wear this dress, you'll have fun creating unique looks all summer while staying comfy. Head over to Amazon now and get this trendy summer dress for as low as $49.